So, you have caught the salmon. Now the question remains, how do you use the absolute most of the fish? If you want to honour the salmon in its entirety, here are a few ways you can do so.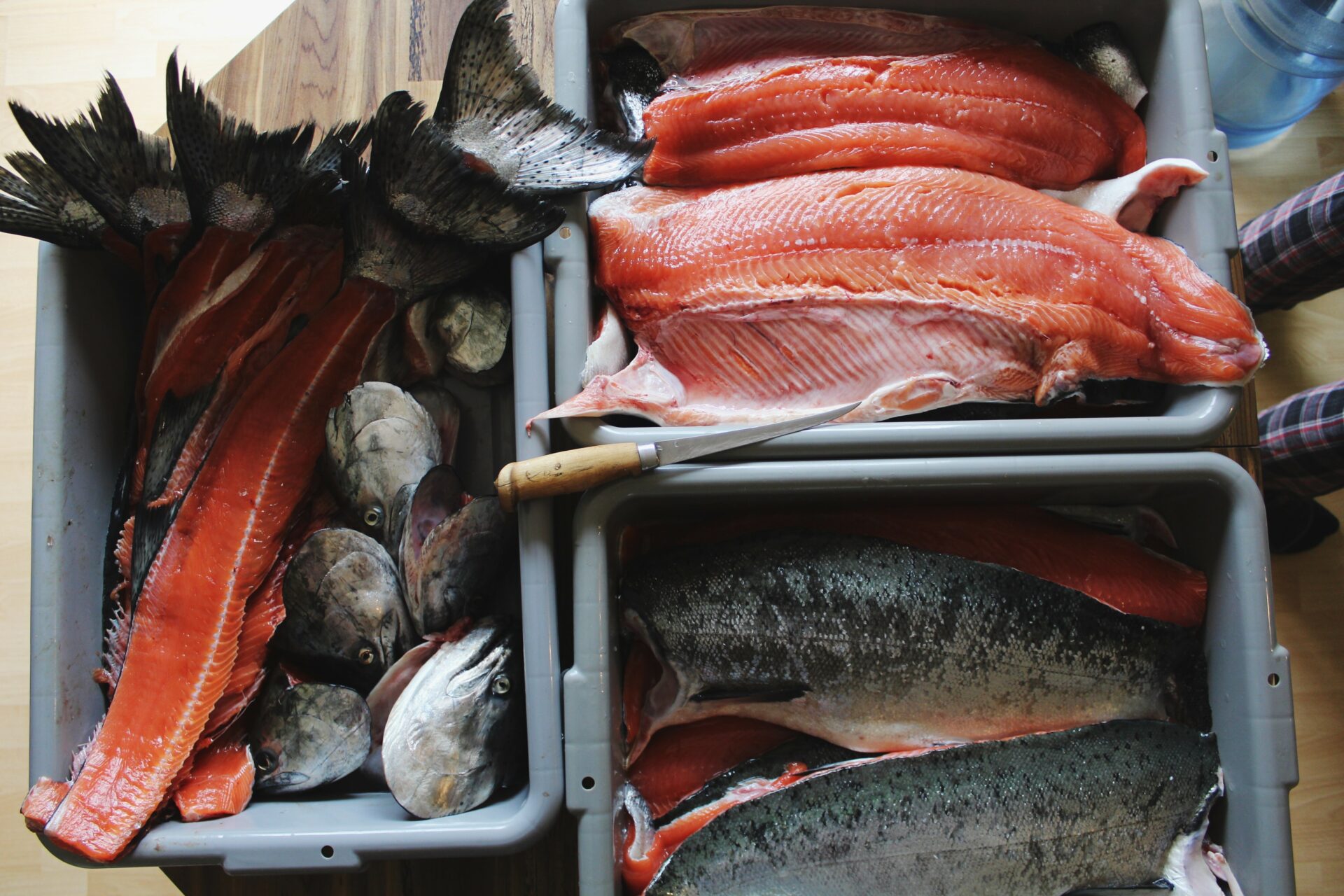 Fillets & Steaks
Fillets and steaks from salmon are what is commonly packed away into the freezer after a fishing trip. Fillets are cut by following along the backbone of the salmon, with the final product being one side of the fish (mostly) free of bones, whereas salmon steaks are cut through the backbone.
Once a fish starts to get over the 20-pound mark, the fillets can get quite thick and be a bit trickier to cook – that's where "steaking" the fish becomes an efficient way to get the most out of the fish. The belly of a salmon is also considerably thinner than the rest of the fish (and arguably one of the most delicious parts) so on a bigger fish, we like to trim the belly away from the fillet and save it for making candied or smoked salmon.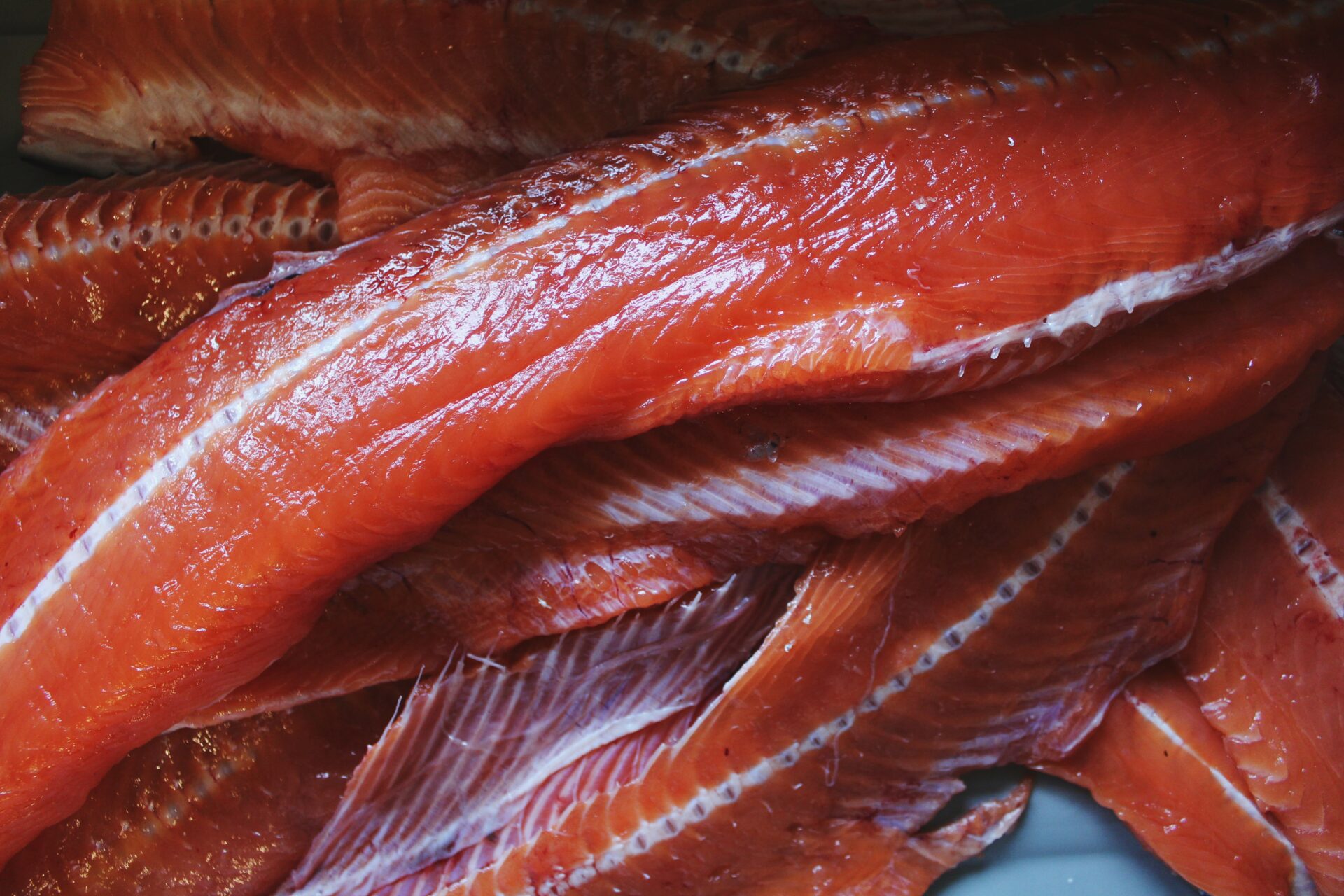 Spines
If you are an absolute pro at filleting fish, you might find that there is very little salmon left along the backbone. For those of us who are learning and honing our skills, sometimes a bit more salmon than intended gets left behind. Don't fret! Save the spines for baking or barbequing. The salmon will flake right off the bones – you might be surprised at how much you can get off of one spine!
Another easy option to utilize the spine and whatever salmon remains along it is to save them up and use them for a fish stock, where it will lend lots of flavour to the base.
Skin
Crunchy salmon skin is a treat that shouldn't be missed! After making sure any big scales have been scraped from the skin, the easiest way to eat salmon skin is to either cook a fillet in a cast iron pan (this allows the skin to get crispy right on the fillet) or fry up the skin separately in a bit of butter. Crisping up the skin helps counteract the softer texture of it that may initially throw you off of trying it.
Roe
If you catch a female salmon, be sure to save the roe (fish eggs). It adds great texture to soups, or if you are looking to stretch your culinary muscles, try turning it into salmon caviar.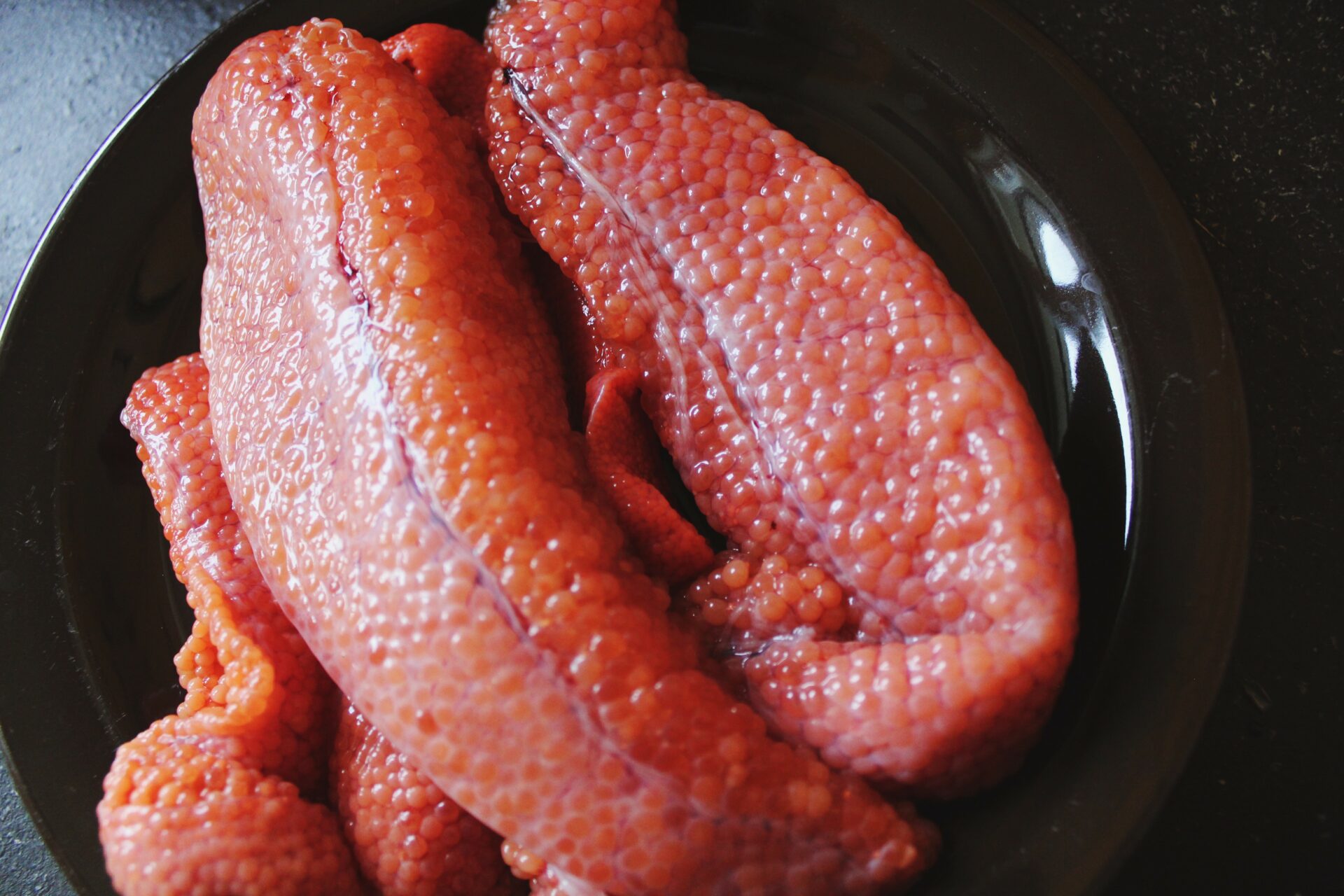 Heads
Salmon heads, when slowly simmered into a stock, make a great fish stock for soups and chowders alike. It really is as simple as throwing the heads into a stockpot with some water, basic herbs, onion, garlic, peppercorns and a couple of bay leaves and simmering on low until you have a rich stock. If you are feeling adventurous, you could also try baking or roasting the salmon heads.