There are numerous reasons why BC Outdoors magazine should be a key player in your company's marketing strategy.
For all advertising inquiries, please download our media kit and contact our sales professionals.
Reach BC's Outdoor Enthusiasts
As British Columbia's number one fishing and hunting magazine, it is the go-to source for anglers and hunters seeking the best tips, tackle and gear reviews, travel and feature stories that celebrate BC as the world's top fishing and hunting destination.
Exceptional Quality
Every issue, our award winning editors, writers and photographers consistently deliver our loyal readers a rewarding and informative magazine that ensures advertisers a highly credible environment to showcase their business.
Proven Accountability
Know where your hard earned advertising dollars are going. BC Outdoors is a paid circulation magazine and every copy is accounted for. Twice a year, we undergo a rigorous circulation audit by the industry leader, ABC. It is our guarantee your message is being delivered to the audience you paid for.
Active in the Hunting & Fishing Community
As the voice of hunting and fishing in BC, our readers turn to BC Outdoors for trusted advice on and off the pages of the magazine. We are heavily involved in event sponsorships, fishing derbies, lecture series, expos, charitable events and more. Find out how your company can take advantage of our involvement!
Strong Newsstand Sales
BC Outdoors consistently posts impressive sales on the newsstands in BC and Alberta. This portion of our total circulation generates new subscribers and readers of your ads.
Commitment to Growth
Award Winning Editorial
Industry Experts
Relevant and Current Editorial
BC Outdoors magazine celebrates the exceptional fishing and hunting in British Columbia with its readers, keeping them informed and with stories, tips, techniques, destination and equipment.
If you are a business owner or in product sales, take advantage of the exposure from the BC Outdoors Show!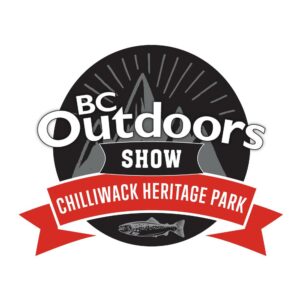 The BC Outdoors Show is back from March 24-26, 2023 at the Chilliwack Heritage Park! The BC Outdoors Show was created to bring dealers, distributors, and companies together to market their goods and services to thousands of outdoor enthusiasts of all ages. By collaborating with our clientele and audience through our media partners at BC Outdoors, Outdoor Canada, Pacific Yachting, Sportsman Channel Canada and Mountain View Productions, we continue to bring you the best that the outdoor industry has to offer! Join us for another exciting year! Download the exhibitor package, contact us at cholmes@outdoorgroupmedia.com or coordinator@outdoorgroupmedia.com and book your booth space for 2023.