While we tend to do a lot of smoked rainbow trout and lake trout throughout the year, candied salmon is a special treat for us. This is the most basic of candied salmon recipes and, depending on your mood, you can experiment with a variety of different spices to add a little extra kick.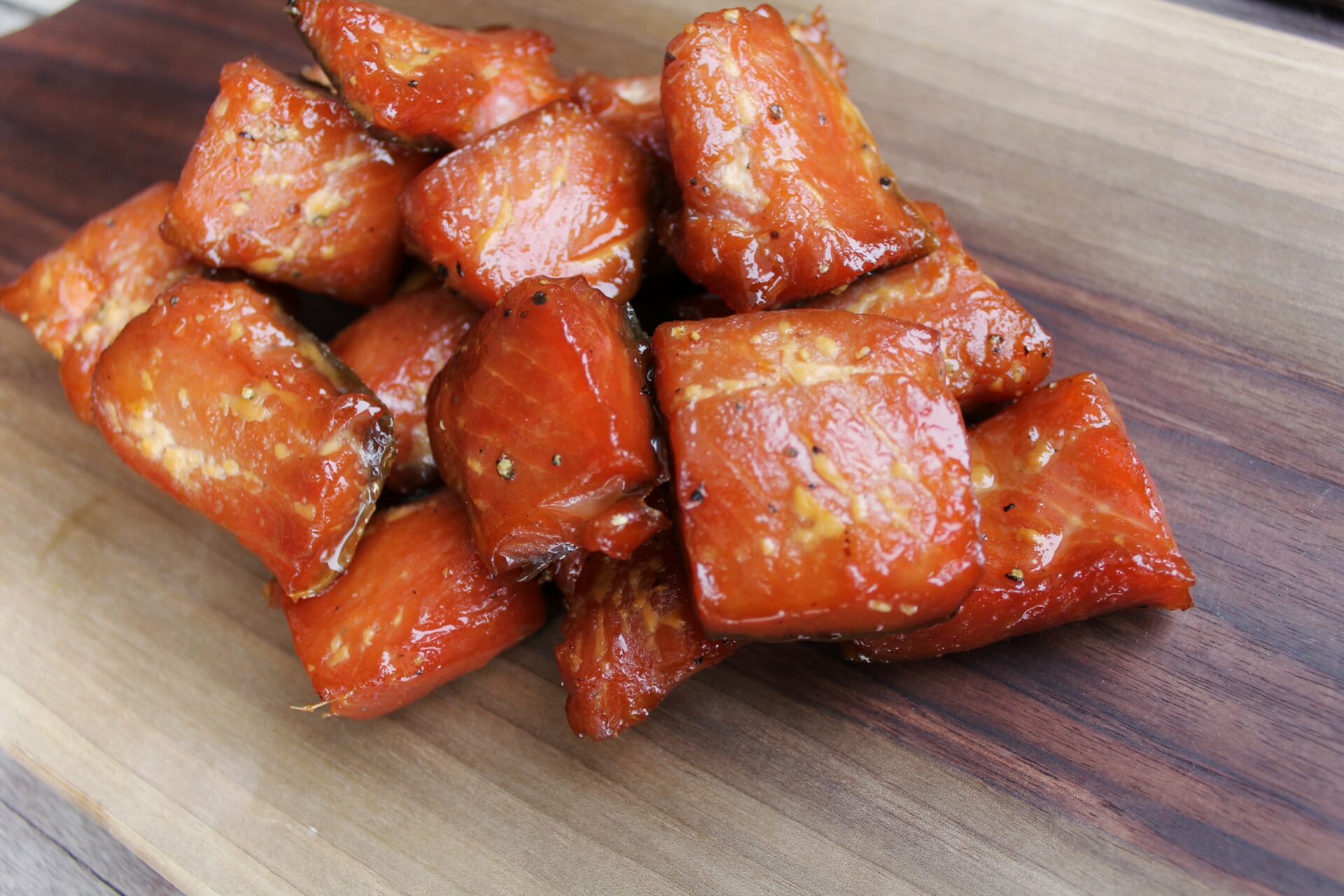 Ingredients
1 lb salmon fillet
1/8 cup coarse salt
1/3 cup brown sugar
1/3 cup maple syrup
1/8 tsp fresh cracked black pepper
A small amount of maple syrup for glaze, if desired.
How To Make Candied Salmon
To make the brine, combine the salt, sugar, maple syrup and black pepper. Slice the salmon fillet into thin strips and then into bite-sized pieces. Spread a thin layer of brine along the bottom of a non-reactive dish, then place the salmon in. Top with another layer of brine. If you have a larger amount of salmon to prepare, continue with the brine-salmon-brine pattern until all the fish is covered with brine.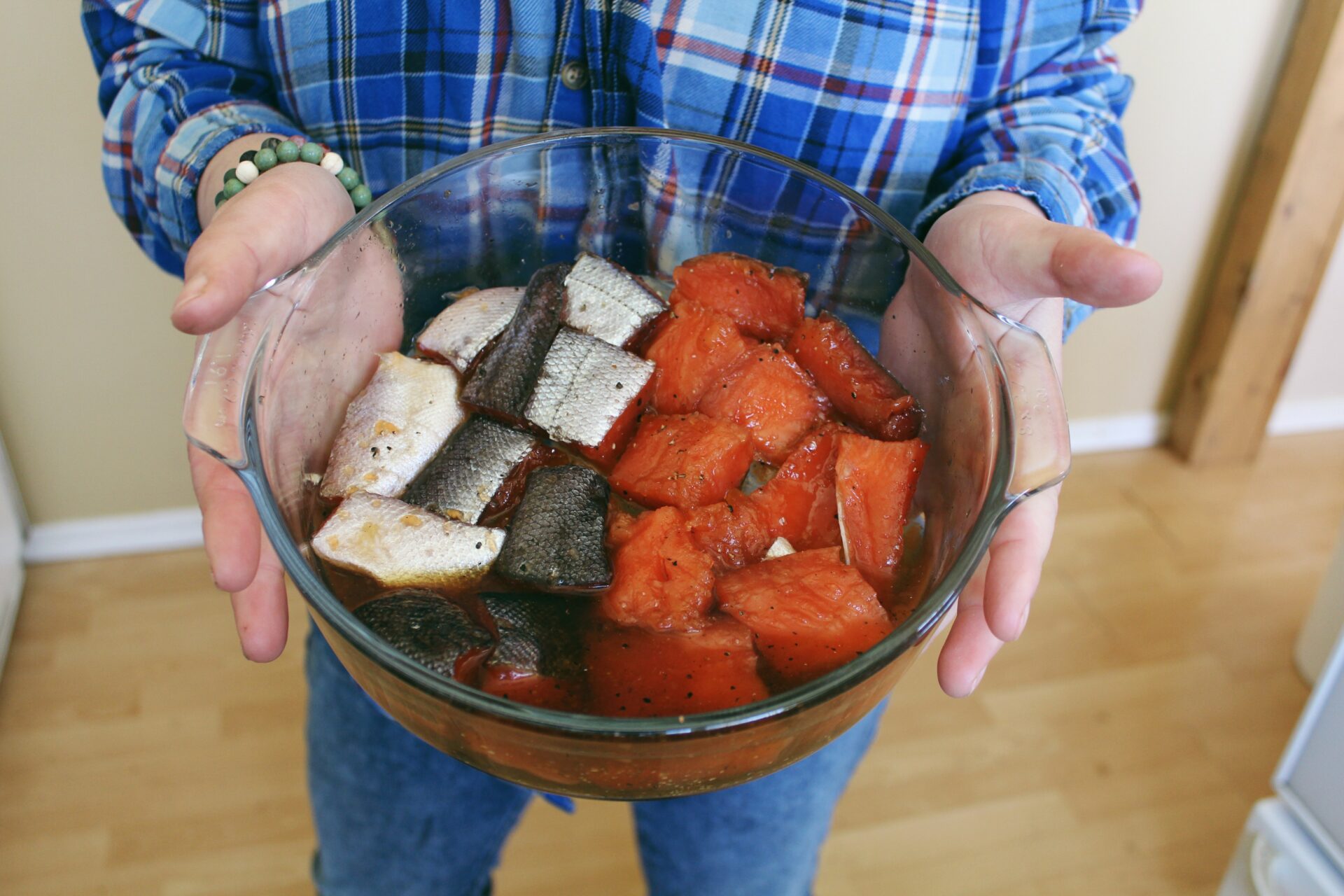 Cover the dish and place in the fridge overnight. If you have left the skin on the salmon, you may wish to flip the pieces over halfway through.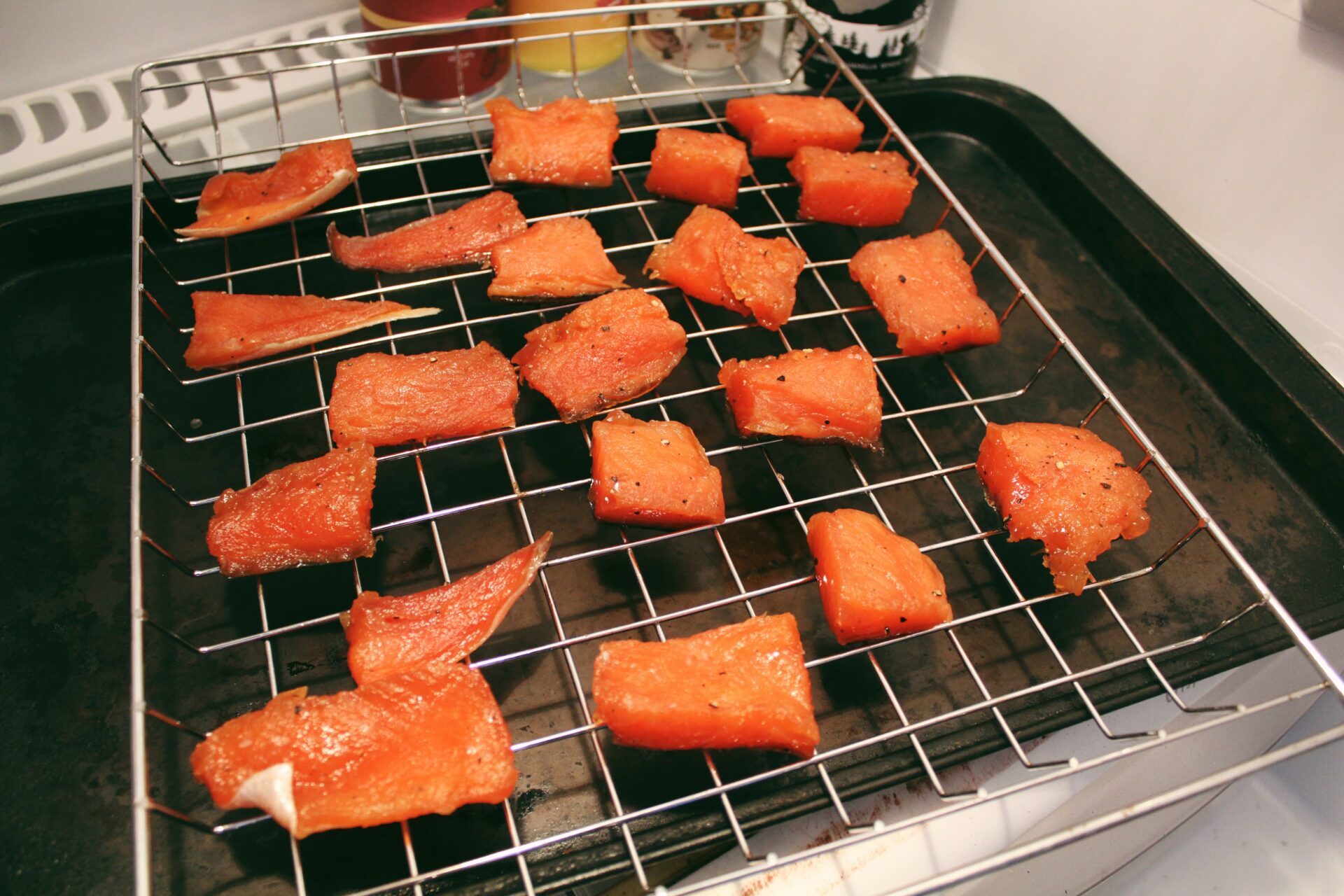 After brining the salmon, pat each piece dry with paper towel and place on a wire rack above a baking sheet. This will allow air to circulate around each piece. Place back in the fridge and allow the salmon to "tack up" for several hours.
Preheat the smoker according to manufacturer's instructions. Keeping the smoker temperature below 165 degrees Fahrenheit (I aim for a range around 140 to 160 degrees Fahrenheit), smoke the salmon for three to four hours or until desired texture is reached. If you want to add a little more sweetness, take a bit of maple syrup and use it as a glaze during the last hour or so of smoking.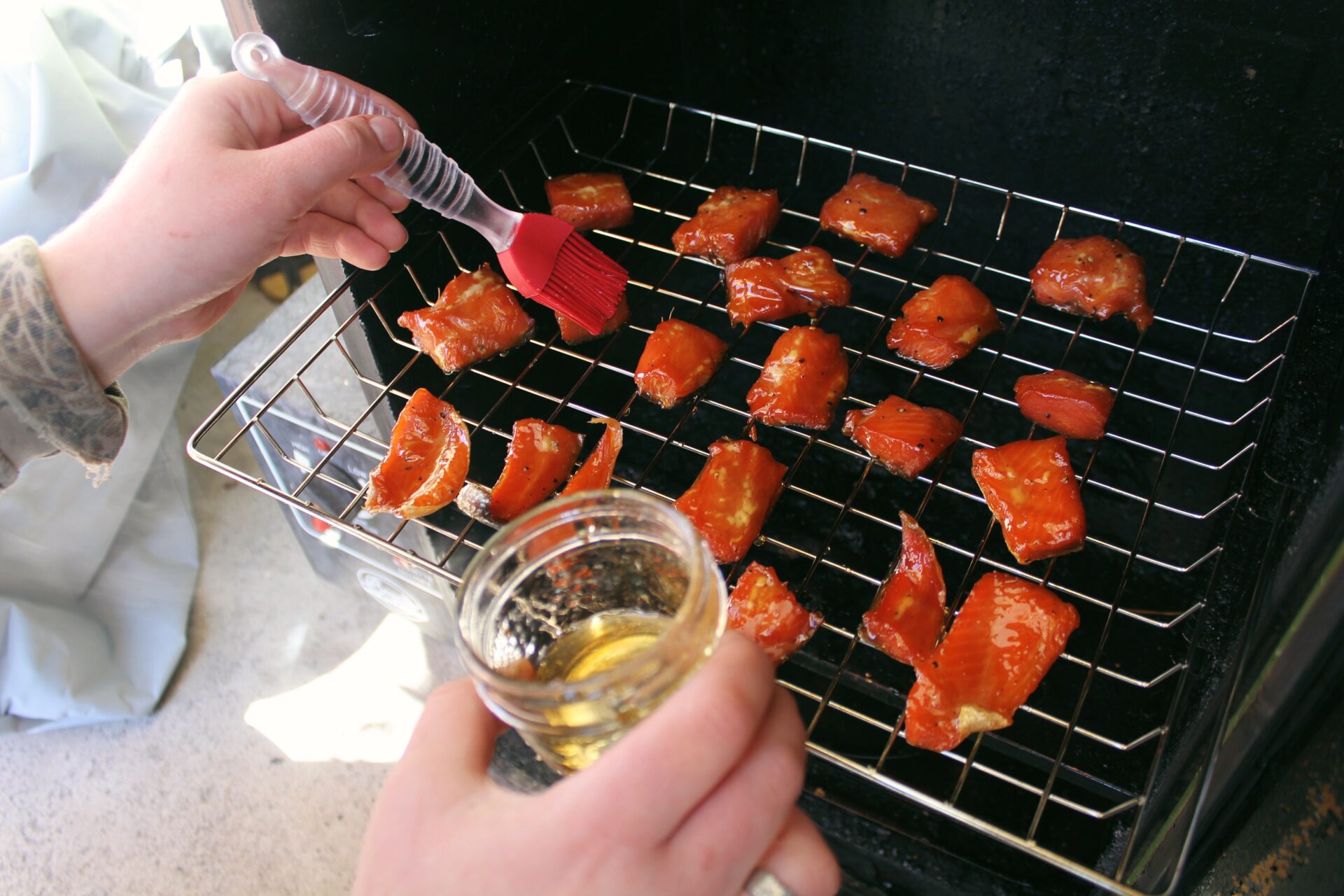 Remove from smoker and let cool. It will keep well in the fridge for up to a week, but I doubt it will last that long!
Note: If desired, you can remove any pin bones or the skin before cutting the salmon up. However, the bones and skin are easy to remove after the smoking process, so I tend to leave them in place until I go to eat the candied salmon.