The holidays can be a time of rampant consumerism – but that doesn't have to be the case. There are many ways that you can celebrate the holiday season by getting out in nature and foraging for items that allow you to embrace the season without having to get your credit card out. Part of the fun of these projects is in the gathering of materials; this makes them awesome family activities before you even start to assemble them.
Driftwood Ornaments
For myself, there is a lot of nostalgia connected to handmade ornaments on the Christmas tree. My mom created all sorts of handmade decorations (many of which are now over two decades old!) that we couldn't help but swoon over every year we put them on the tree. Some of my favourites were the small driftwood sticks that she painted and turned into Santa, toy soldiers and more; you can don the tree with whatever you dream up!
Collect a variety of smooth, dry driftwood sticks (this makes them light enough to hang on the Christmas tree without bending the branches too much.) Paint them and then cover with a protective varnish to make them last as a family heirloom. Use small eyelet screws placed through the top of the stick and some ribbon to hang on the tree.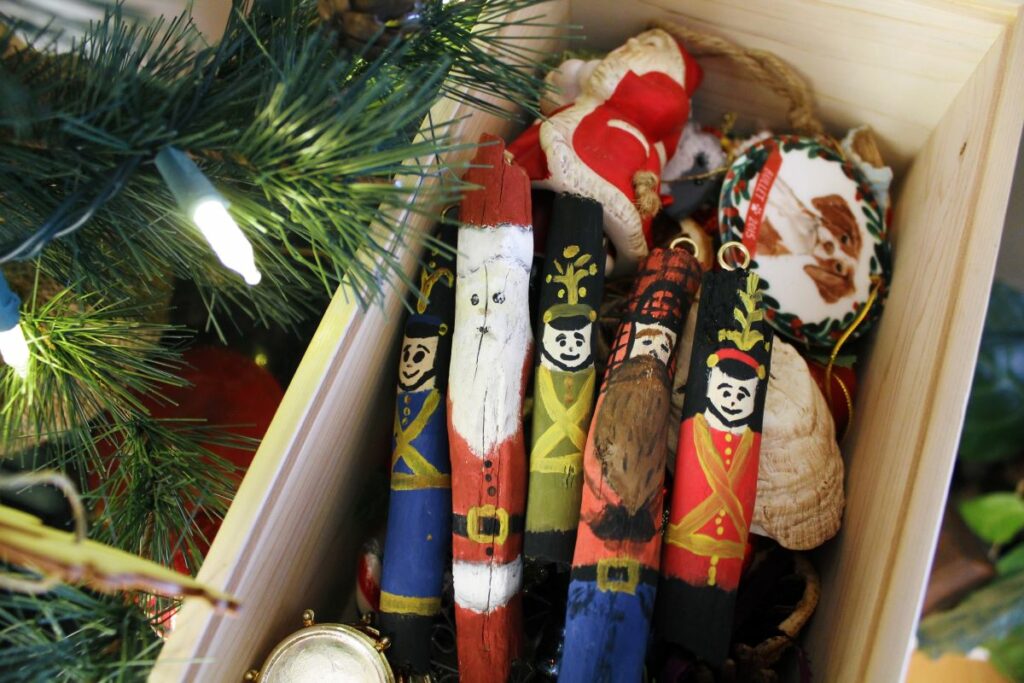 Birch Candle Holders
Another easy way to bring nature indoors for the holidays is to make birch candle holders. Use a Forstner bit to drill an appropriately sized hole into the piece of wood you have chosen (diameter is dependent on what size of candle you wish to use, for example tealight versus taper candle.)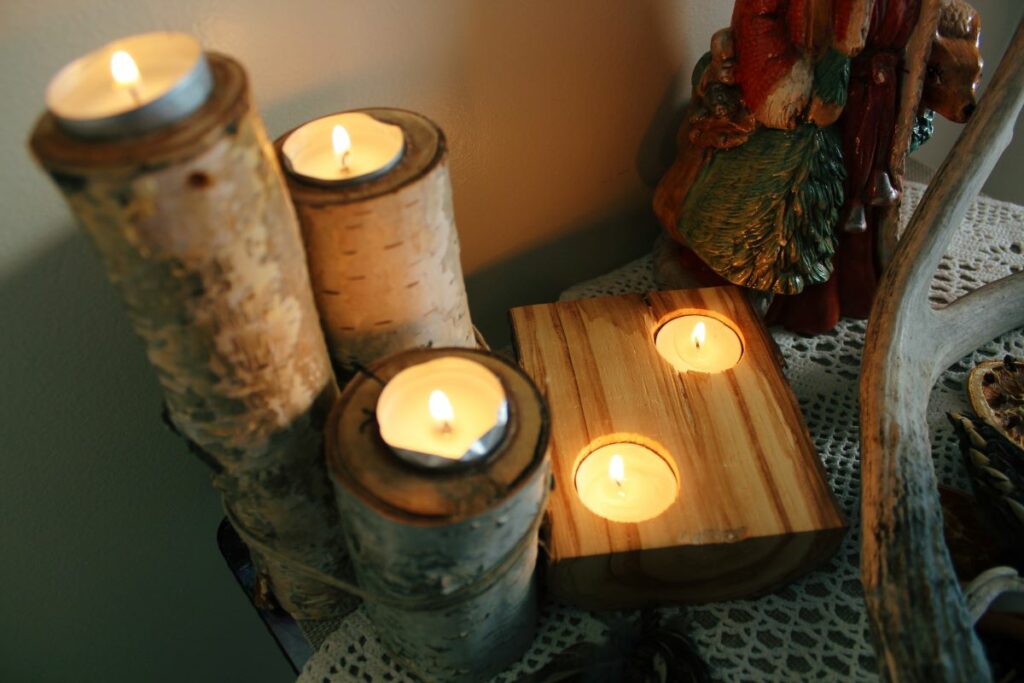 DIY Yule Log
Building your own yule log is a fun way to spend the afternoon outdoors – go for a snowshoe and forage for whatever foliage you want to decorate your log and put it together when you get home. More detailed instructions can be found here.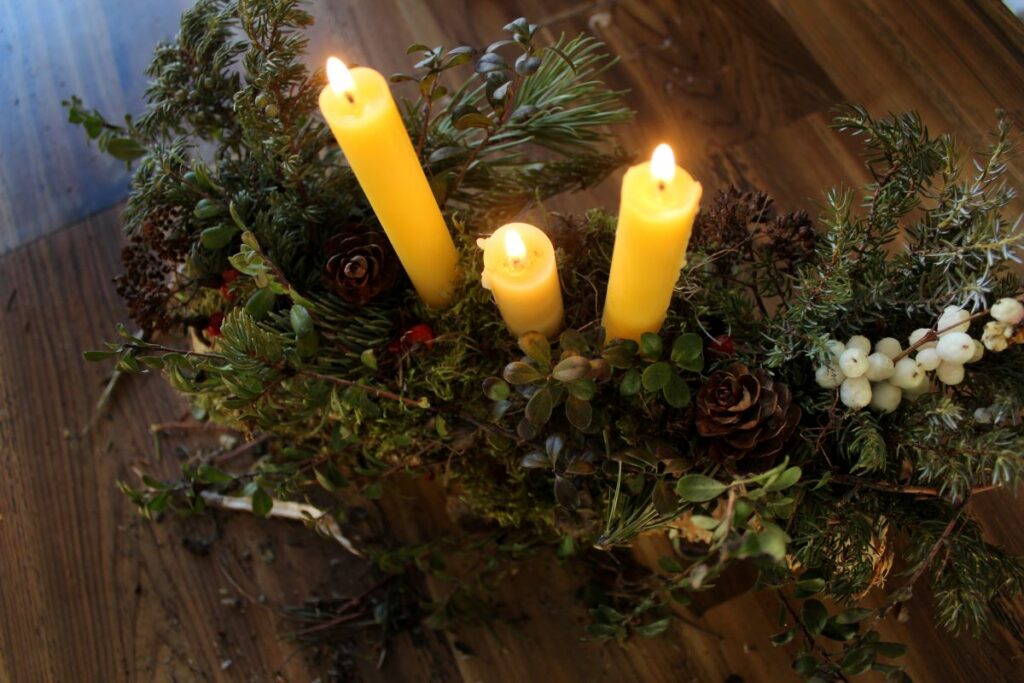 Evergreen Swag
If you have ever wanted to make your own natural wreath, but were intimidated by the process, then a foraged evergreen swag is the perfect alternative! With just some spruce boughs and a wire coat hanger, you can create a beautiful evergreen swag. Find out how to make one here.