Who doesn't love a good old-fashioned swag? One look at the Merriam-Webster definition of swag provides numerous options for what may be referred to as swag – but for the sake of this article, a swag is a cluster of things (in this case, evergreen boughs), usually tied at one end and suspended. Evergreen swags have been a winter family tradition for years and, given the simplicity of them, it is easy for kids of all ages to get involved.
If you make an evergreen swag before the holiday season, it will keep its beauty well into the new year. This version is plastic free and almost all the decorations can be foraged in British Columbia, except for the dried citrus. Those are seasonal treats in this household and help bring a bit of the holiday spirit out. So, lace up your winter boots, grab the family and make a day out of gathering materials and making an evergreen swag.
Materials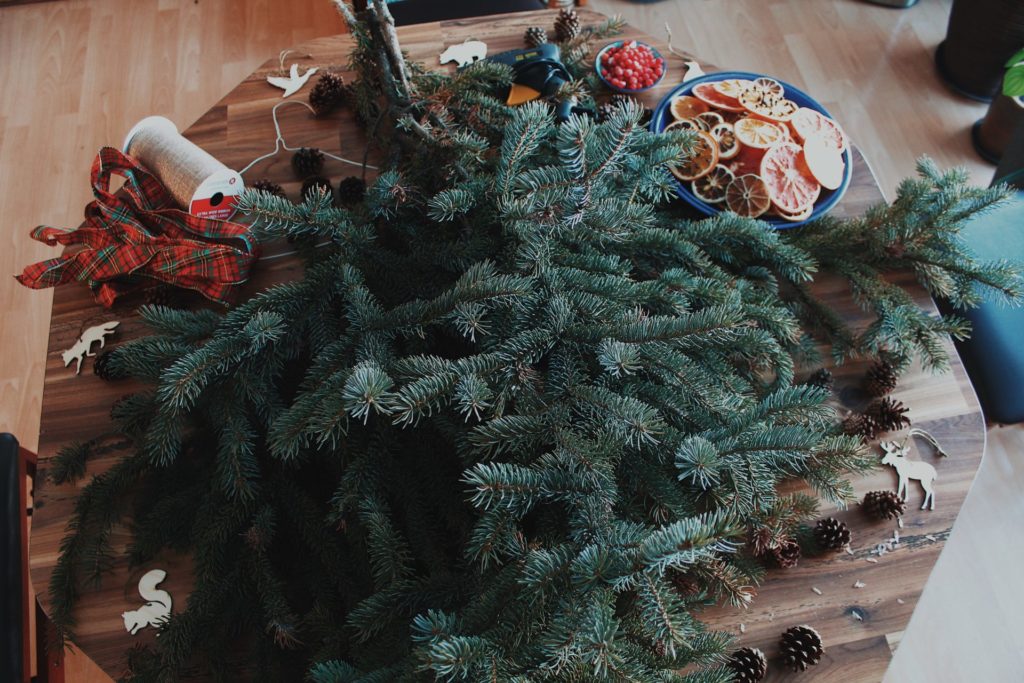 Evergreen boughs
Pinecones (or whatever cones are local to your area)
Dried or fresh berries (rosehips, cranberries, snowberries, etc.)
Dried flowers
Feathers
Seed pods
You get the idea – whatever items you can find in your backyard.
Florist wire OR an old wire hanger
Pruning shears
Glue gun
Jute cord
Wooden ornaments
Ribbon and/or a bow (reuse one that you already have laying around)
Optional: dried citrus. Although they aren't native to British Columbia, winter is citrus season and they add a nice touch.
Directions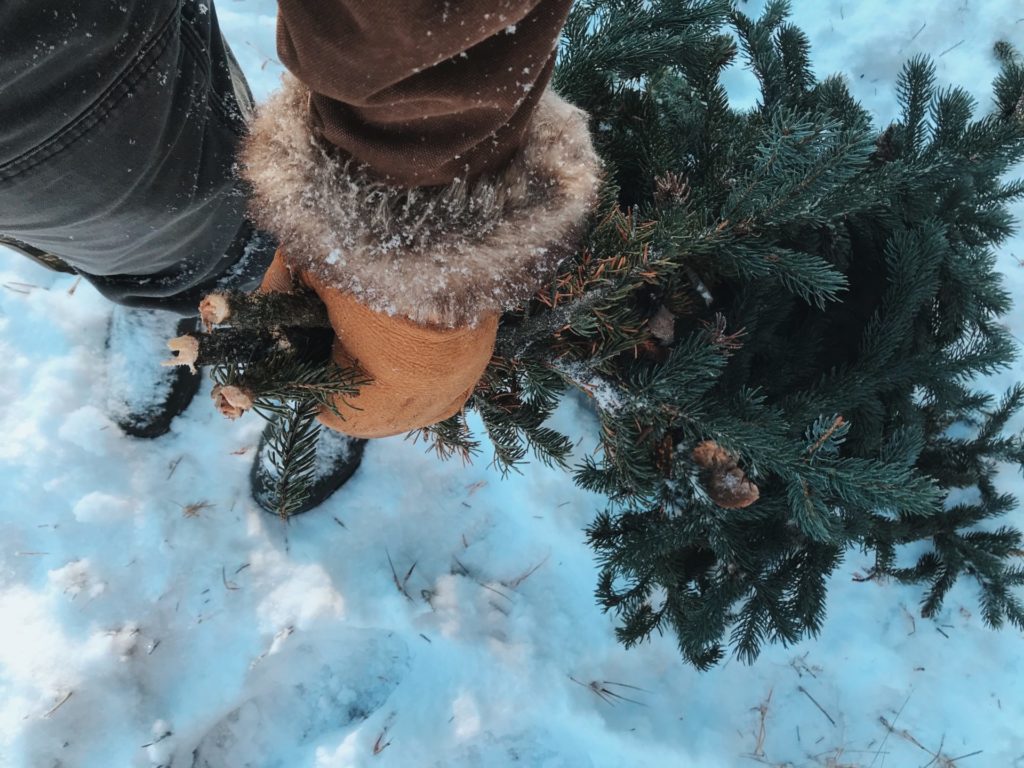 Prior to your swag-making day, head outside and collect the materials you would like to make your swag out of. In our backyard, spruce and pine are readily available – the evergreen species in your area will vary. Pick out a nice assortment of larger and smaller branches (this way when you are building your swag, you can create a nice shape). Keep an eye out for smaller decorations while you are out collecting boughs, such as pinecones, berries, seed pods, flowers, etc.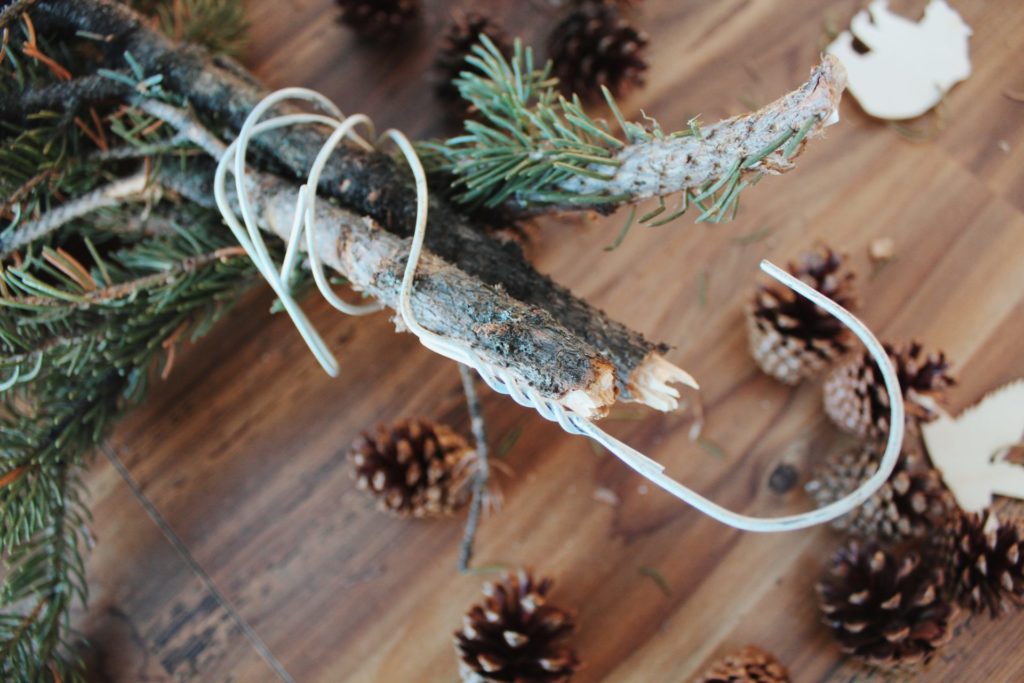 Once you have collected all your supplies, build your base. Feel free to layer, trim and shape the branches to suit the size of swag you are hoping to have; in this household, the bigger the swag the better! When you are satisfied with your arrangement, tie branches together at the top with florist wire or an old wire hanger. The hanger automatically has a nice hook from which you can hang your swag. Don't worry about trying to hide the wire at this point, as you can cover it with ribbon or a bow when you start decorating.
After your swag is secure, the creative part happens! Attach your decorations to the branches using hot glue, wire, or jute cord. You can be as minimalistic or over the top as your heart desires. Finally, wrap your ribbon or bow to conceal the wire. Your completed swag should last throughout the winter, as long as the weather is not unseasonably warm.