When you're planning to spend the day out on the water, searching for that catch of a lifetime, you're also going to work up an appetite.
Yeti's Hopper Flip 18 is the perfect companion on any outing, with enough room for your meals, snacks, and drinks.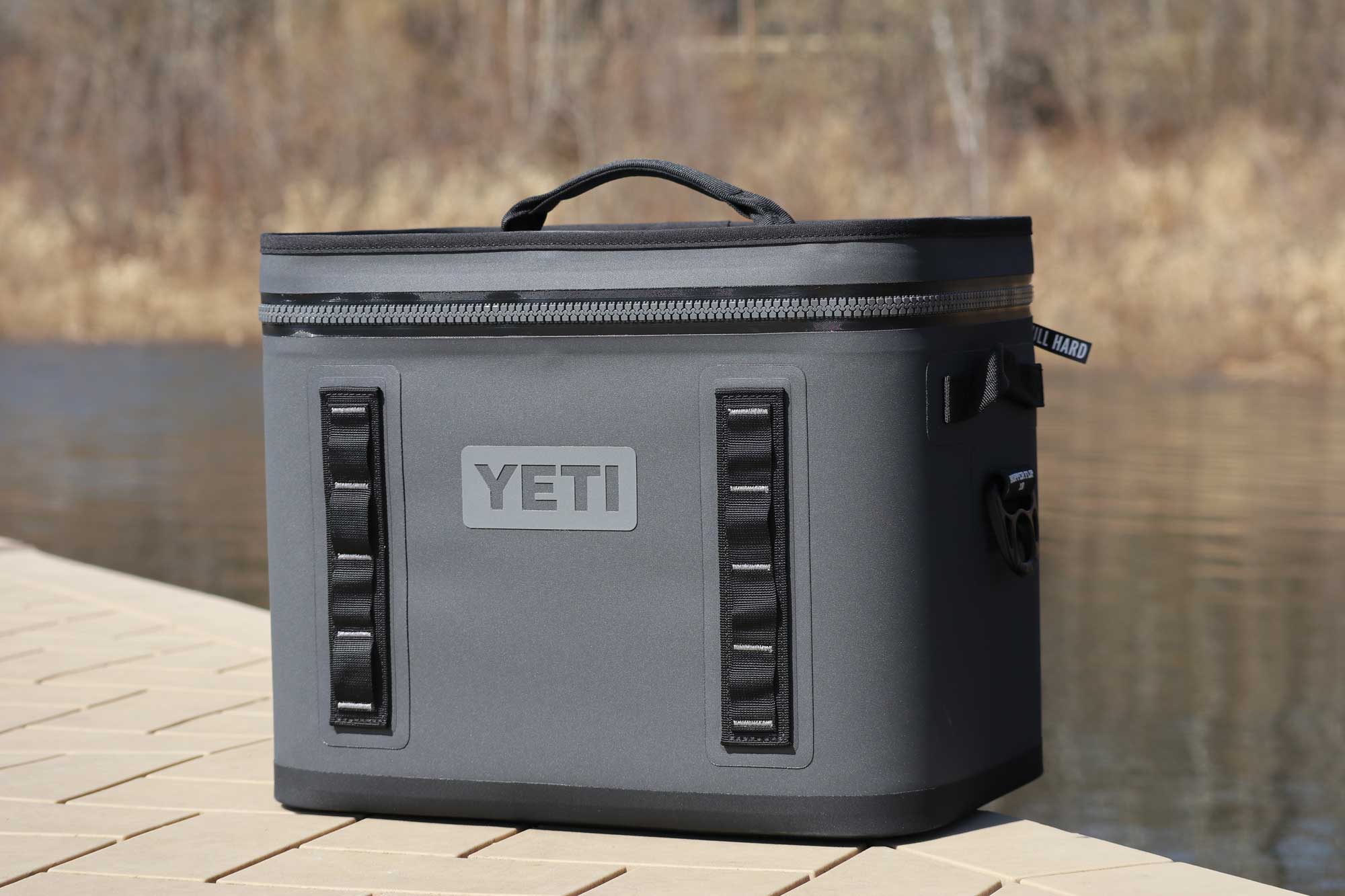 The inside of the cooler measures 14.25 inches long, 10.2 inches deep and eight-and-a-half inches wide. The outside is equipped with a HitchPoint grid, to attach any tools or accessories you want to bring along, such as a bottle sling to hold your Rambler, or to keep your utensils handy.
I recently put the Hopper Flip 18 through its paces at a local lake, even going so far as to toss the unit out into the water. If you were to ever accidentally flip your kayak or knock your cooler off the edge, you don't want to see your lunch – and anything else valuable you've stored inside – sink to the bottom. Laden with food inside, not only did the Yeti cooler float, but it was also difficult to get it to go under the water at all, requiring a lot of force to hold it under before the cooler bounced back up to the surface again. The high-density fabric of the Hopper 18 is waterproof, and resistant to mildew, punctures and UV rays. The Hydrolok zipper is extra tough – nothing gets out or in.
The most important part of a cooler, of course, is how well it keeps your food cold. With closed-cell rubber foam insulation, this cooler will keep your food and drinks cold for days.
The Yeti Hopper Flip 18 retails for $399.99 Canadian, which may seem like a steep price, but the quality and functionality are there in spades. This will be your go-to cooler for fishing, hunting, camping and off-roading trips for many years to come.
For more information, visit yeti.com.