Christmas is coming! Get the avid fisherman or fisherwoman on your list exactly what they want. Not sure what that might be? Check out the list below for some great ideas.
Under $50
Hunting Season Spices
Spice up your wild catch with a wide selection of hand-crafted spice blends crafted for the hunter, angler and foodie looking for complimentary spice flavours for their fish. Hunting Season Spices, a Canadian company, is the brainchild of red seal chef Brianna, who combines her love of food and the outdoors in specially crafted spices for fish, game and fowl. Each unique spice sports a catchy name.
MSRP: $6 to $40 CAD
huntingseasonspices.com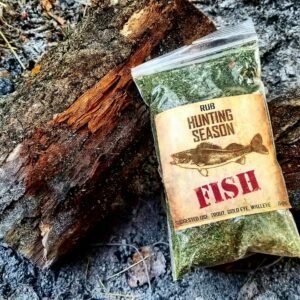 Buff
Protection with style. The Buff DeYoung Emigrant Risers multifunctional tubular garment is perfect for trout anglers. It offers UPF 50-plus protection in a lightweight, breathable buff, made from recycled CoolNet UV fabric – 95 per cent recycled polyester microfiber. A four-way ULTRA stretch weave and 100 per cent seamless design for the perfect fit.
MSRP: $28 CAD
buff.com/ca/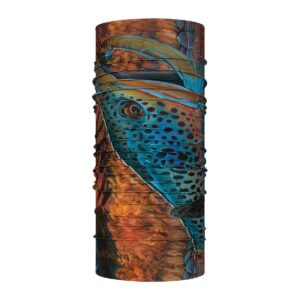 Chilly Moose
Chilly Ice Rocks prevent watered-down drinks. Made from beverage-grade premium stainless steel, these reusable drink chillers replace real ice cubes, keeping expertly crafted cocktails perfect. It's also handy for cooling that too-hot beverage (think kids and hot chocolate.) The set of eight ice cubes includes silicone-tipped stainless-steel tongs.
MSRP: $30.99 CAD
chillymoose.ca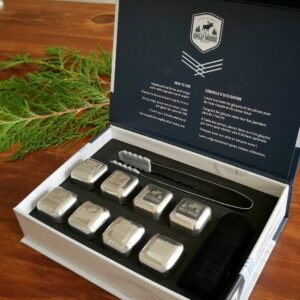 Gear Keeper Yak Tethers
While fishing from a kayak, there's a risk of losing fishing gear. Yak Tethers keep your gear secure and tangle-free. Gear Keeper makes four gear-specific tethers for the kayak angler: a rod tether, a net/gaff retractor, a paddle leash and a plier safety tether. All are designed for gear security without hindering use.
MSRP: $19.99 to $29.99 US
gearkeeper.com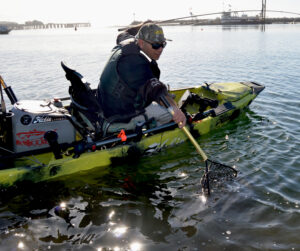 SPRO Cannon Ball Jigs
SPRO meets the needs of offshore anglers with its new Cannon Ball saltwater jigs, featuring unique Tai rubber skirts rigged with two Gamakatsu 1/0 assist hooks. The jigs come in six sizes from 85 to 340 grams (three to 12 ounces), each in five different colours, including Mirror Blue, Tequila Sunrise, Key Lime Pie, Bloody Mary and Peach Glow.
MSRP: $11.10 to $19 US
spro.com
Nite Ize Clip Case Hardshell Optics Case
The protective glasses case features a rugged exterior and insulating foam interior for premium crush and scratch protection for your eyewear. It has an easy-open zipper top, sewn-in microfiber cleaning cloth and durable clip so you can keep your glasses conveniently at hand. The case is available in two sizes (regular and XL) to accommodate most frame sizes.
MSRP: $19.99 to $24.99 US
niteize.com/clip-case-hardshell-optics-case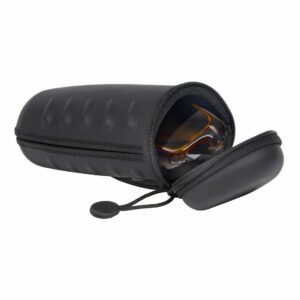 Wazoo Viking Pendant
The modernized Viking whetstone pendant features a genuine Arkansas novaculite stone. The pendant serves as a general-purpose (600 to800 relative grit size) fieldstone for knife-edge maintenance. Each stone is hand-cut, ground and drilled, then tied using a unique Napoleon claw knot. It includes four grind shapes for different sharpening tasks. Anglers will appreciate the rounded edge and groove for hook sharpening and the flat for knife touch-ups.
MSRP: $45 US
wazoogear.com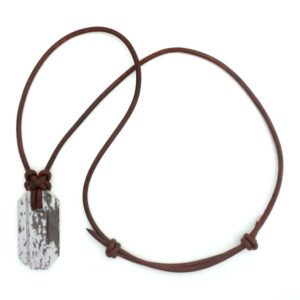 Morakniv Fishing Comfort Fillet Knife 155  
A long, flexible filleting knife is ideal for cleaning the day's catch. The Fishing Comfort fillet knife 155 uses special Swedish cold-rolled stainless steel from Sandvik. It offers a strong and flexible 6.1-inch (155-millimetre) blade that allows anglers total control while filleting. The Moarakniv fillet knife features a patterned high-friction grip handle and an easy-clean plastic sheath.
MSRP: $38.99 US
industrialrev.com/morakniv

$51 to $250
CanCooker
Seth McGinn's CanCooker is a healthy and convenient cooking system. The CanCooker takes the cattle-drive tradition of cooking in a cream can and updates it. Simply pack the CanCooker with ingredients and enjoy a slow-cooked meal in less time. It steam-cooks healthy meals on any burner or campfire. The CanCooker's lightweight, high-strength aluminum construction with a latch-closed, silicon-sealed lid ensures years of hassle-free enjoyment.
MSRP: $79.99 to $119.99 US
cancooker.com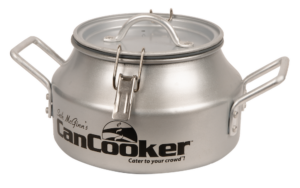 Ignik Backside Heated Seat Pad 
Luxuriate in the cold with a portable heated seat pad by Ignik. The Backside Heated Pad is available in two sizes and includes a 10-setting controller for optimal comfort. It features a durable, weather-resistant cover made from 100 per cent recycled bluesign-approved fabric. The pad is compatible with USB-C (PD) and 12V power supplies for convenience and portability.
MSRP: $79.99 to $99.99 US
ignik.com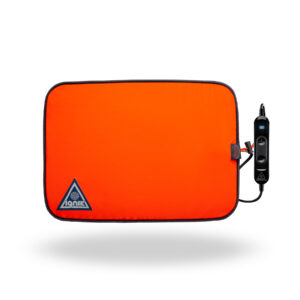 Astral Sturgeon PFD
The Sturgeon is the perfect personal floatation device for anglers who want to stay organized and safe in and on the water. A large front pocket contains five smaller pockets, offering centralized gear storage. The PFD is available in three sizes (S/M, M/L, L/XL) and is made of durable ripstop nylon and polypro webbing with comfortable Gaia and PE foam.
MSRP: $150 US
astraldesigns.com/products/sturgeon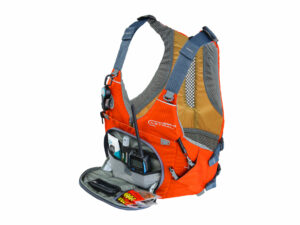 My Medic Waterproof First Aid Kits
In the outdoors, accidents happen, so My Medic created a complete line of waterproof first aid kits, perfect for anglers. From the smallest Sidekick (40-plus items) to the largest MyFak Large Pro (200-plus basic and advanced items), the line includes five first aid kits housed in a rugged Nanuk waterproof case ensuring the contents are dry and ready to use when needed.
MSRP: $99.95 to $499.95 US
mymedic.com/collections/waterproof-kits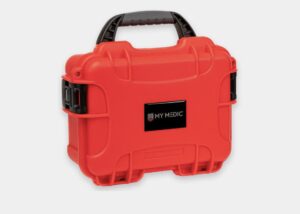 BioLite AlpenGlow
The AlpenGlow lanterns are great for the outdoors. AlpenGlow rechargeable lanterns deliver natural-coloured light and a range of fun, mesmerizing colours using high-efficiency ChromaReal LED technology. AlpenGlow lanterns are available in two sizes, 250 or 500 lumens, and are IPX4 rated to withstand rain and splashing. A USB-out charges other devices or runs BioLite SiteLights.
MSRP: $69.95 to $99.95 CAD
ca.bioliteenergy.com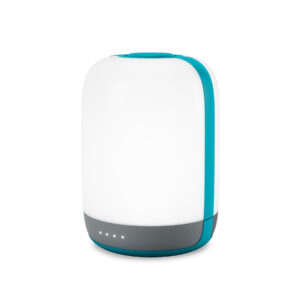 Uber Appliance Air Fryer XL Deluxe
Fish and chips, anyone? The XL Deluxe makes delicious, crispy fried food without extra fat. It uses a five-quart dishwasher-safe basket. The basket and grease separator feature a non-stick coating that makes cleaning a breeze. A touch display sets temperature (150 degrees Fahrenheit to 400 degrees Fahrenheit) and time. It also has several pre-settings for a single press of a button operation.
MSRP: $109.99 US
uberappliance.com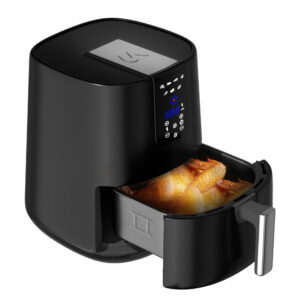 Sunday Afternoons Charter Storm Hat
The Charter Storm hat is 100 per cent waterproof and seam sealed. UPF 50-plus sun rating offers daytime protection and reflective piping details are handy in low light. The hat is a nylon/polyester blend with a polyester lining. An environmentally friendly PFA-free water repellent finish repels moisture. The Storm hat is available in two sizes and three colours and is backed by a lifetime guarantee.
MSRP: $84 CAD
sundayafternoons.ca/products/charter-storm-hat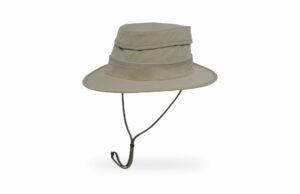 Leatherman Wingman
The Leatherman Wingman is a top-rated multi-tool perfect for the tacklebox or those everyday projects. It combines spring-action pliers and 12 other tools (including scissors) into a lightweight frame. It's a pocket-sized stainless steel multi-tool with an outside-accessible, one-hand opening blade and redesigned spring-action jaws. Leatherman makes the Wingman in the US and it's covered by its 25-year warranty.
MSRP: $94.95 CAD
leatherman.com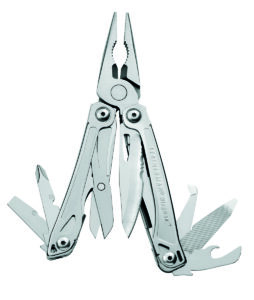 $251 to $500
Yeti Roadie 48
The Roadie 48 features the cold-holding power you'd expect from the Tundra cooler in a virtually indestructible package with a periscope handle and NeverFlat wheels. The Roadie 48 also includes a convenient dry-goods basket. Its Neverfail hinge is unbreakable, and the leakproof Bestdam drainplug offers convenience. The Roadie's tie-down slots make it easy to attach to a boat or truck.
MSRP: $600 CAD
yeti.ca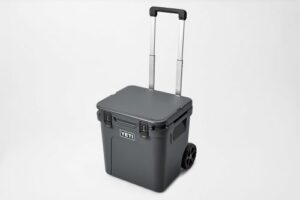 Yeti Crossroads 27-Litre Backpack
Made from 700-denier water- and abrasion-resistant TuffSkin nylon, this 27-litre bag is ready for adventure. It includes a large main compartment that opens wide for easy loading and two Rambler bottle pockets. The durable bottom is PU-coated and easy to clean. Contoured and padded shoulder straps provide all-day comfort. A laptop protection sleeve offers peace of mind. Available in four colours.
MSRP: $280 CAD
yeti.ca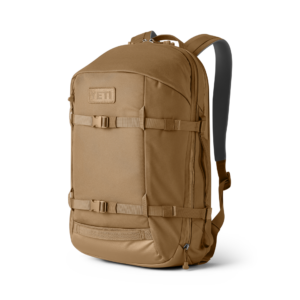 Smith Embark Sunglasses
Embark sunglasses were initially designed for mountaineering and quickly became a favourite of the Smith angling ambassadors because of their high-performance capabilities. They feature removable TPU side shields and angling-specific lenses in ChromaPop Blue Mirror and ChromaPop Green Mirror tints for colour and contrast-boosting performance. Low-profile, adjustable temple arms let you customize the fit and a goggle-inspired retainer strap adds security.
MSRP: $250 to $280 CAD
smithoptics.com/en_CA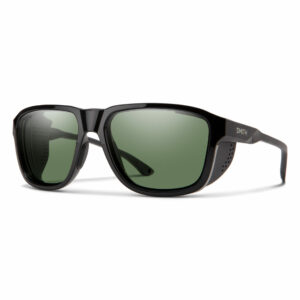 Houdini Mono Air Houdi
The award-winning Mono Air Houdi combats plastic waste by shedding 80 per cent less microfibers than conventional fleece. And it's made from recycled and recyclable materials. In manufacturing, long and lofty fibres are knitted into small pockets, trapping warm air. A hard face treatment prevents pilling and snagging for years of hard use. Available in six sizes and eight colours.
MSRP: $260 CAD
houdinisportswear.com/en-ca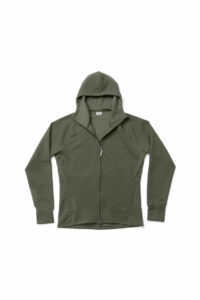 Redington Field Kit Fly Fishing Combo
Anglers getting started or pursuing a new species should look no further than Redington's curated Field Kit fly fishing combos. From trout and salmon to tropical saltwater fish and everything in between, each kit focuses on a specific species and includes everything for success. The newly expanded Field Kit family now includes trout spey and Euro nymph models.
MSRP: $389 to $589 US
farbank.com/collections/redington-field-kit-fly-fishing-combos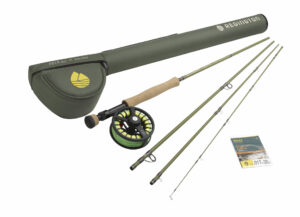 Big Ticket Items
Snowdog
Snowdog is an innovative, versatile and reliable machine designed to take you and your gear to hard-to-reach fishing spots over the ice and snow. Snowdog is a more affordable alternative to a snowmobile or all-terrain vehicle. The operator sits comfortably in a sled with plenty of space to carry gear and supplies. With a machine like Snowdog, hard work turns into a fun adventure.
MSRP: $5,579 to $7,789 CAD
snowdog.com/ca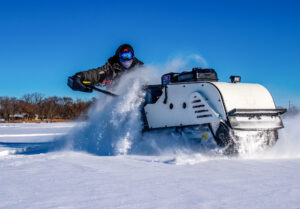 Old Town Sportsman 120 & 120 PDL
Paddle or pedal, take your pick. Both boats include features for beginners or well-seasoned kayak anglers, the only difference being the 120 is propelled with a traditional paddle and the 120 PDL utilizes Old Town's award-winning PDL drive system. Sportsman 120 kayaks feature an ultra-stable DoubleU hull, all-day comfort seating, non-slip EVA foam deck pads, large, open cockpit and oversized tank.
Sportsman 120 MSRP: $1,299.99 US; Sportsman 120 PDL MSRP: $2,499.99 US
oldtowncanoe.com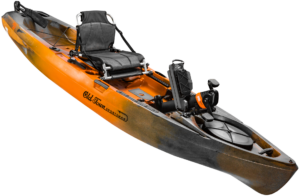 Lowrance Explorer Series Ice Fishing Pack
The combo pack contains every you'll need to find fish this winter. It includes Lowrance's top-selling Elite FS 9 fishfinder/chartplotter display (with ActiveTarget live sonar), a re-designed premium ice fishing bag and a shuttle frame. A new transducer pole is also included for the ActiveTarget Down/Forward and Scout modes. The pack also features a 24 Ah lithium battery with dual USB charging ports and a built-in voltage metre.
MSRP: $2,599 US
lowrance.com