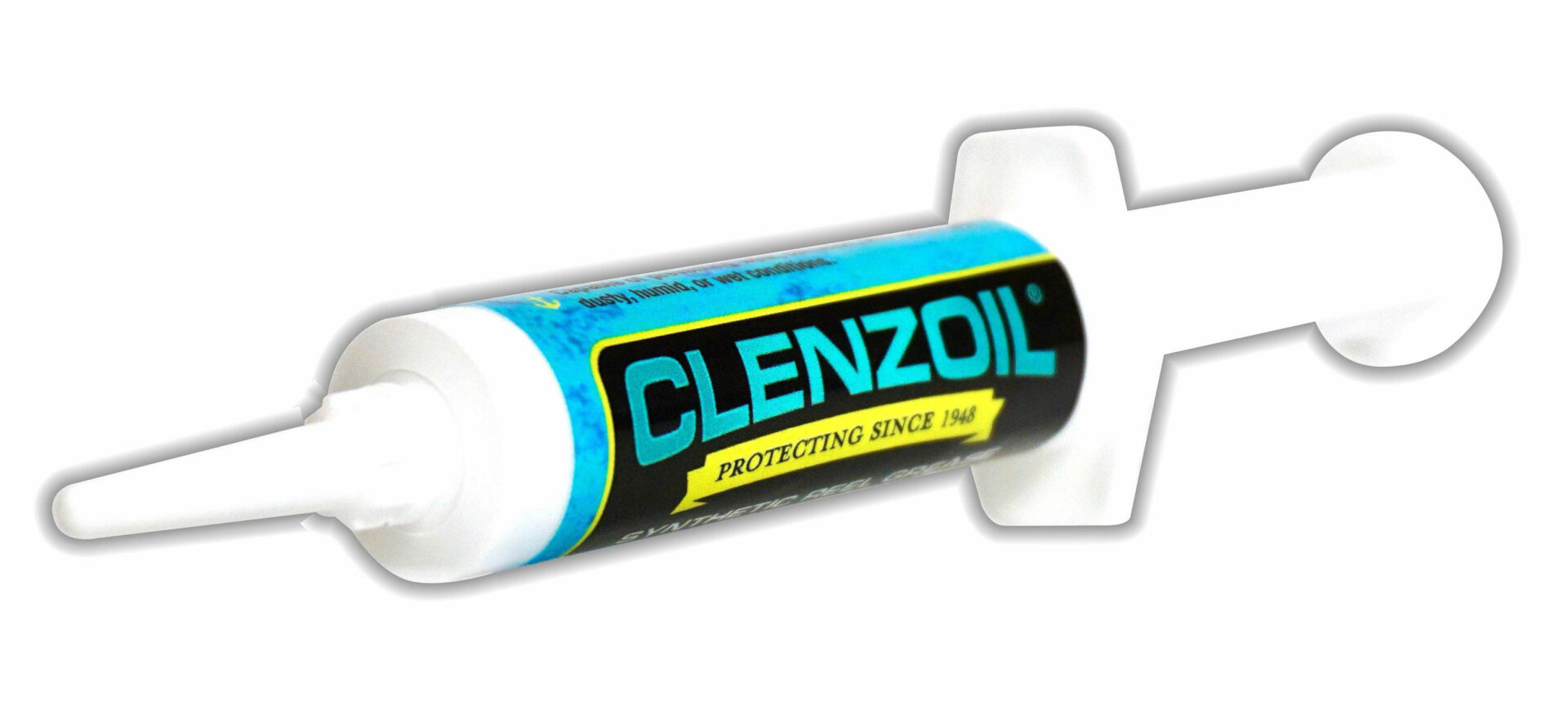 Clenzoil Marine & Tackle cleans, lubricants and protects metal on fishing reels, downriggers, engines, locks, latches, trailers and more from corrosion when exposed to harsh marine environments. It also protects and preserves wood trim. The CLP removes oils, dirt, old grease and other contaminants and prevents future accumulation. Clenzoil provides a thin, non-greasy coating that lubricates and protects. The marine-grade CLP will not harm synthetic surfaces, leather, canvas or rubber. Fishing reels require periodic lubrication, and the one-step specially formulated Clenzoil Marine & Tackle makes it easy (see Clenzoil website for reel lubrication tutorial). It's available in various applicators, including needle oilers, wipes, pumps and aerosols. A compatible Clenzoil synthetic reel grease provides long-lasting lubrication for all fishing reels. Clenzoil Synthetic Reel Grease offers outstanding water resistance and won't wash out during operation, even when submerged.
MSRP start at $5.99 for CLP and $11.99 for synthetic grease

The legendary Mepps Syclops family of lures grows to include two new natural accented colours: silver/red and gold/red. Plated in jewelry-quality precious metals, both of these new offerings reflect available light better than chrome or polished brass finishes. The Mepps Syclops, with 11 reflective surfaces and a sinuous wobbling action, triggers strikes in all gamefish. It is available in sizes from 1/8 ounce to one ounce. All Syclops lures cast like a bullet and troll at almost any speed. These new colours and sizes offer the same irresistible action and eye-catching flash as all Syclops lures and are available in treble or siwash hooks.
MSRP: $7.99 to $10.99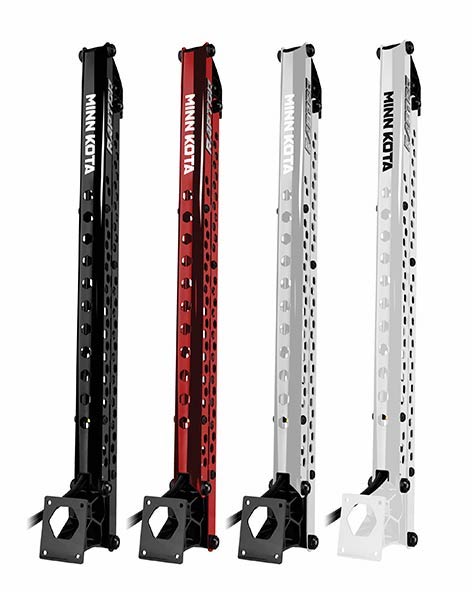 Minn Kota Raptor is a hydraulic shallow-water anchoring system engineered to withstand the harshest conditions. The Raptor uses trademarked Active Anchoring, which continuously monitors anchor hold and adjusts automatically to changing conditions, and Auto-Bottom Mode that senses bottom hardness and delivers the optimal force for a secure hold. The Raptor's powerful retraction system ensures spike removal in all bottom conditions. An extruded aluminum mounting bracket adds strength and reduces weight. The Raptor comes equipped with a wireless remote and optional footswitch for more control. It utilizes the i-Pilot Link to control the anchor from a Hummingbird unit, the Raptor mobile app or the i-Pilot remote. Minn Kota's Raptor shallow-water anchor comes in eight and 10-foot lengths and a variety of options and colours. Minn Kota's Raptor includes a five-year warranty, plus a lifetime warranty on the spike.
MSRP: $1,499.99 to 1,899.99 USD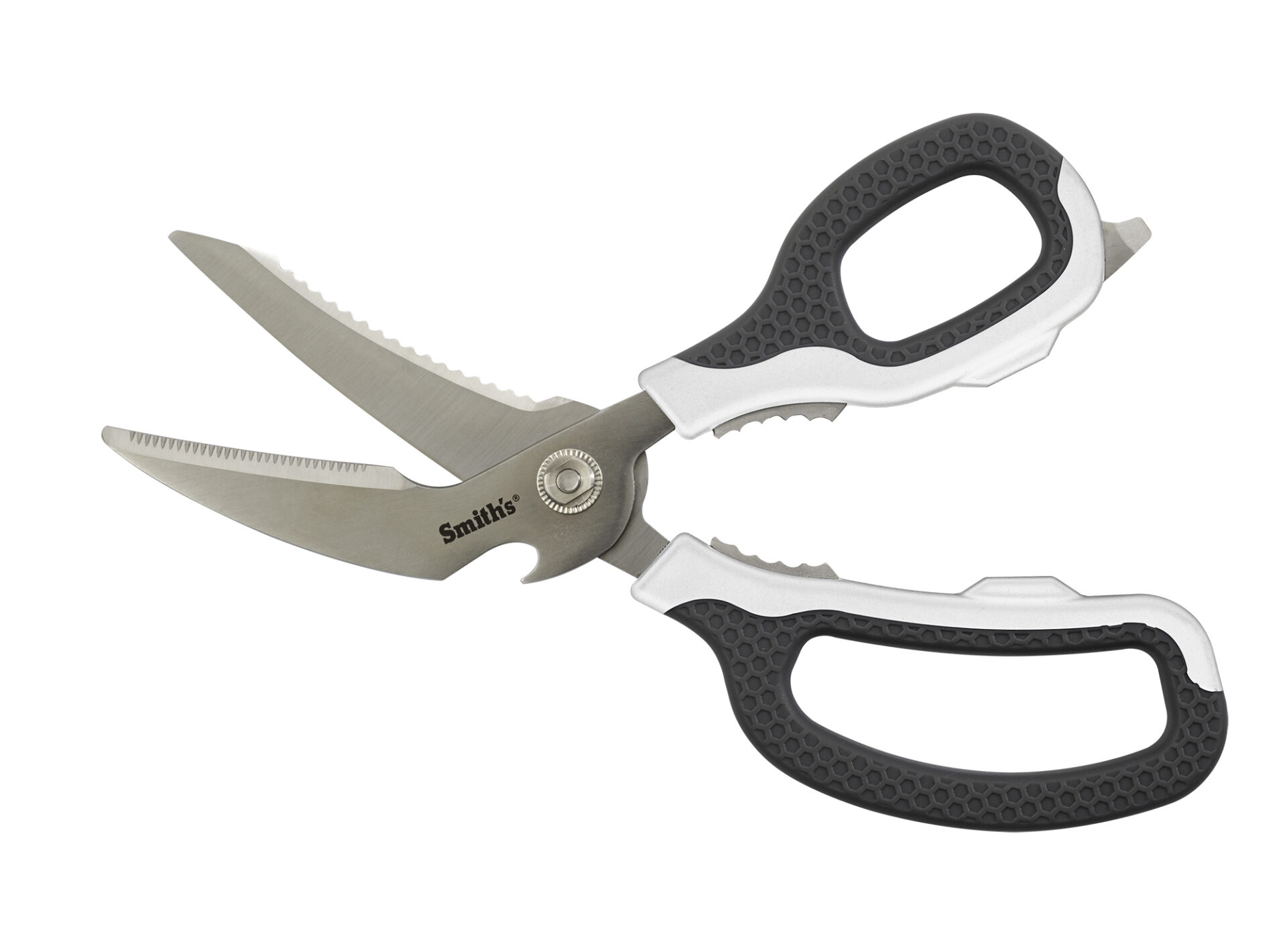 Smith's Bait & Game Shears are indispensable heavy-duty cutters made from rust and corrosion-resistant stainless steel. The two-piece design features dishwasher-safe handles for simple disassembly and cleaning. The multi-purpose shears are a go-to tool on the boat or back on shore, whether at the filleting table for clipping fins, scaling fish or processing bait. The shears also include a scaler, bottle opener and screwdriver. The shears are a welcome addition in the kitchen when not on the water. A bone notch is perfect for dressing poultry and bird, and small game hunters love them. Smith's makes many other useful tools for the angler. Check the website for the full range of products.
MSRP: $28.99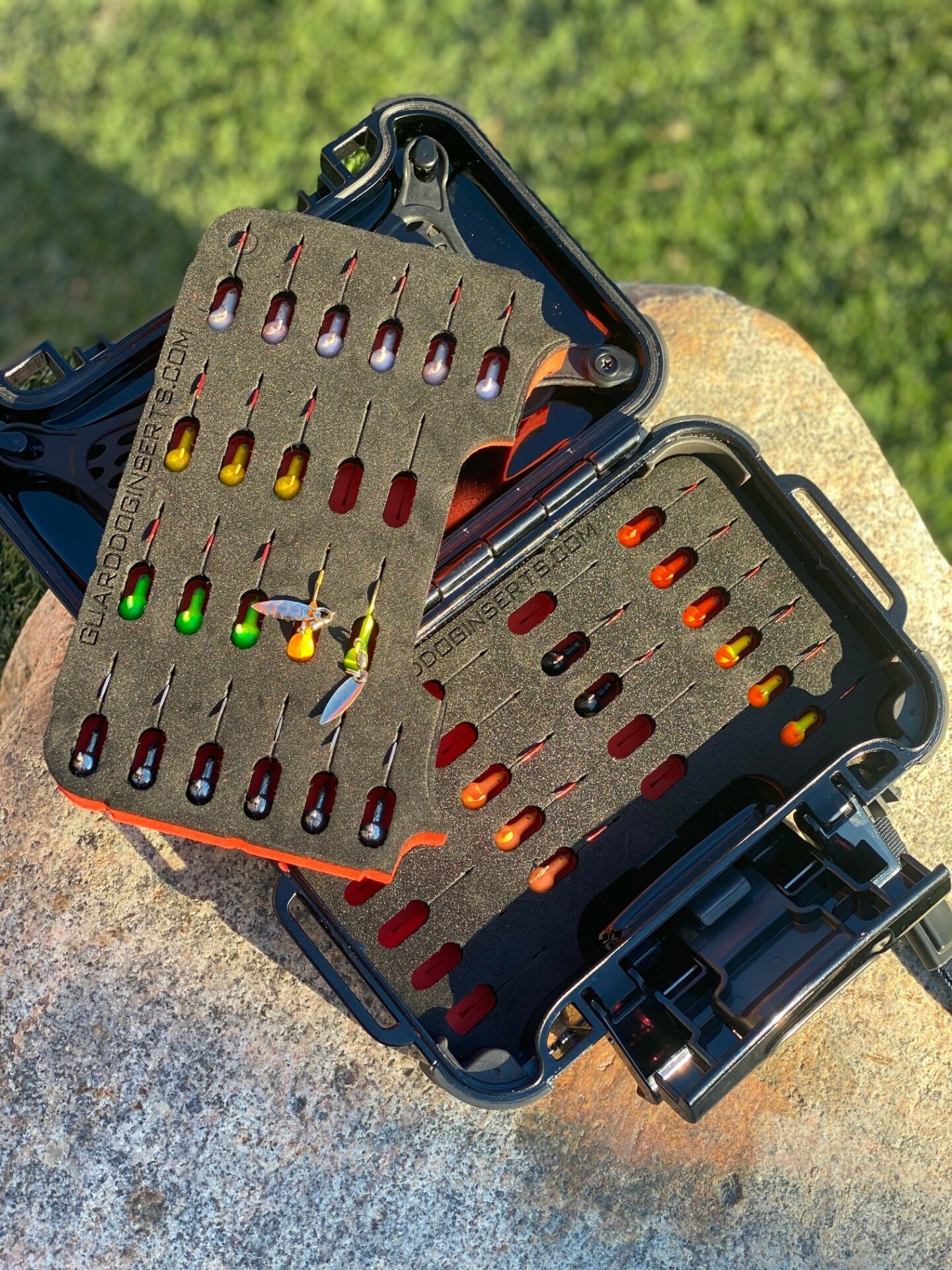 Guard Dog Foam Inserts are a made-in-Canada product that protects valuable outdoor gear. Guard Dog Foam Inserts designs and manufactures a wide range of protective inserts for Nanuk and other cases. Many of the inserts are perfect for protecting rods and tackle. The 44 Jig Organizer foam insert is a custom-fit for the Nanuk Nano 330 storage box and keeps 44 jigs organized; no more tangled or chipped paint on your jigs! The foam is precision CNC routed out of high-quality XLPE closed cell foam in one of four colours. XLPE will not absorb water or oils, protecting tackle. For a personalized look, Guard Dog Foam Inserts laser etches inserts with a name, logo or whatever catchy text you desire. And for anglers looking for a custom product, Guard Dog Foam Inserts does that too. Check their website for the full range of products.
MSRP: 44 jig organizer $20