A gentle mist blanketed the campsite as we crawled out of our bed in the wee hours of the morning. By the light of the streetlamps, I fired up the old Coleman and got the coffee going. A person has to have their priorities straight that early in the morning. We loaded the boat with some grub and bait for a day on the water, filled our travel mugs and made our way to the boat launch.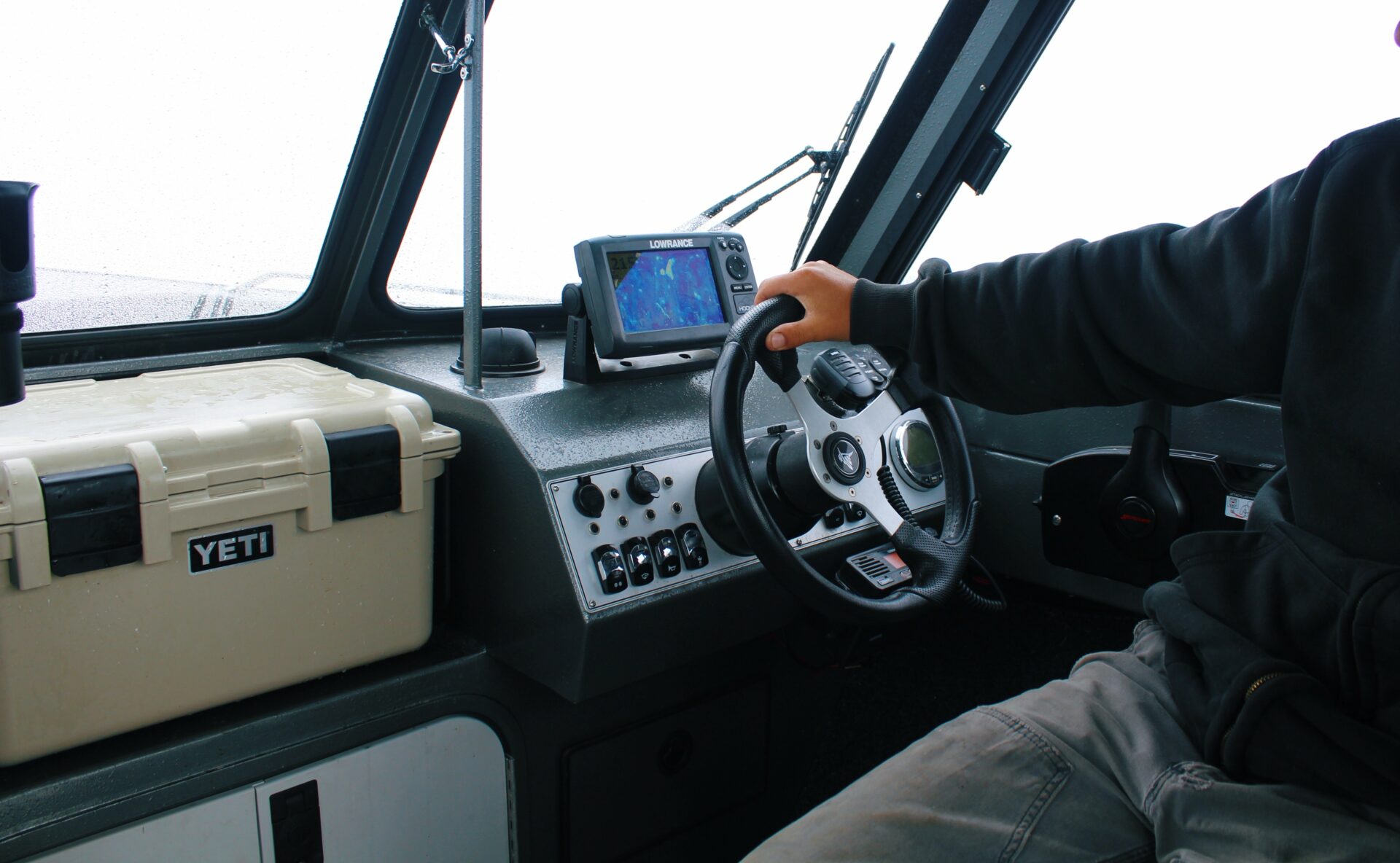 Although a bit of a drive, we were the only ones there as we backed the boat into the water, which was a pleasant surprise as in my mind, there is not much worse than a boat launch on a long weekend. The mist from early on had by now settled into a dense fog that shrouded everything outside the marina. Hardly a ripple cut through the water, a welcome sight after the last few trips out this way that had been hampered by wind warnings.
Sea fog like what we encountered is not for the ill prepared. We slowly made our way out to the cannery with multiple navigational resources, lights on and all sets of eyes on the boat, keeping an eye out for hazards. Emerging from the fog was an almost surreal experience. Suddenly, we were blinded by blue skies and sunshine.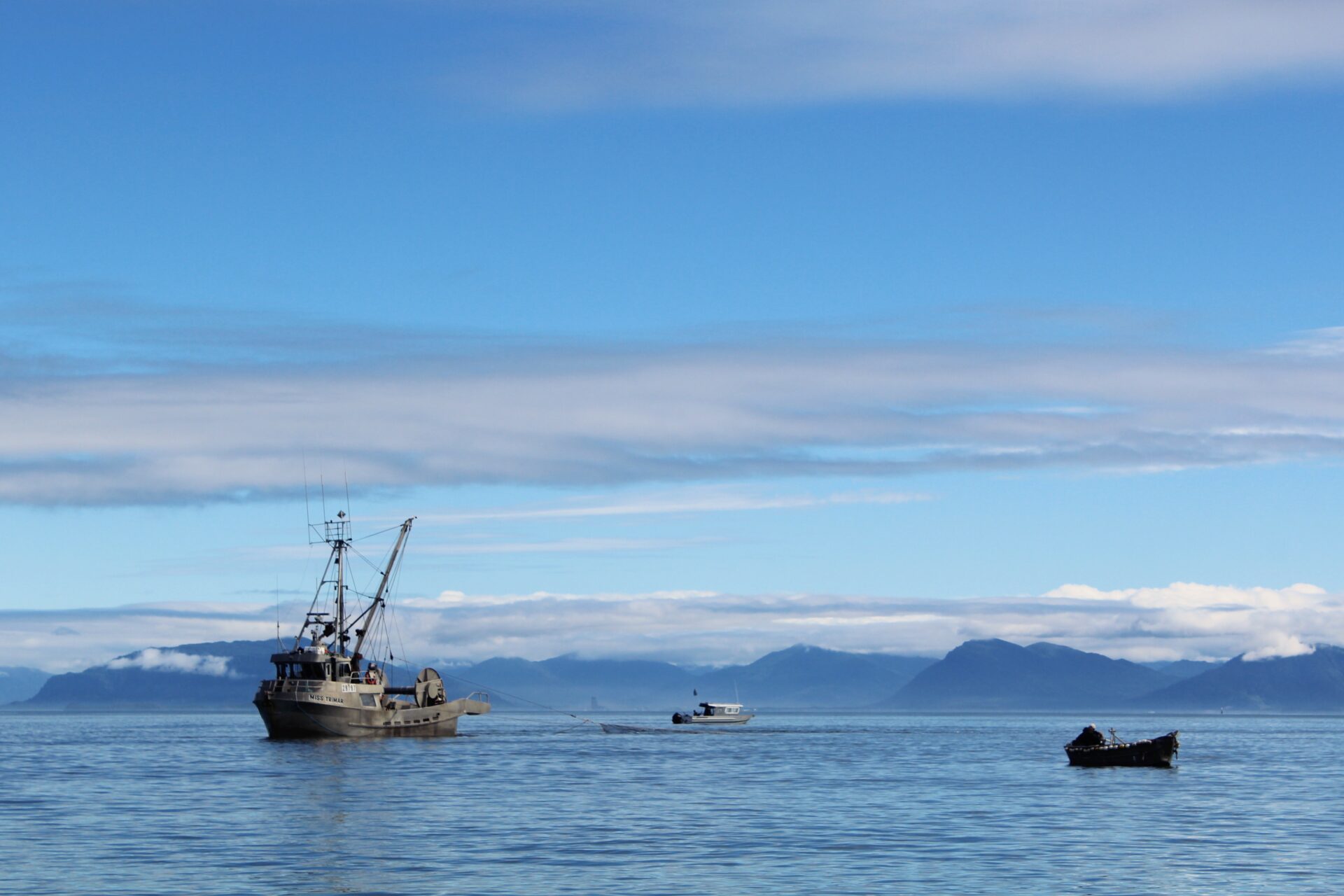 When targeting salmon, it is said that you should search for the three Bs: bait, birds and boats. Find two of the three and you should find fish. There were a few birds on top of the kelp beds (another good spot to target salmon), but it was early enough that there weren't many other boats out on the water. After a few passes back and forth, we were able to find bait – and like clockwork, wham! Fish on!
After releasing several immature chinook and countless other small fish, we finally pulled a couple of our target species on board. Preferably coho, which make for fine table fare, but we were after pinks as well. They are delicious fresh and are a perfect salmon to pressure can or smoke. With a couple fish in the locker, we decided to venture a little ways west to Edye Pass, where multiple folks had told us to try.
There was no shortage of action out there – between the non-stop fishing action, dozens of recreational boats, several commercial vessels and the ferry passing through, we were on our toes the whole day.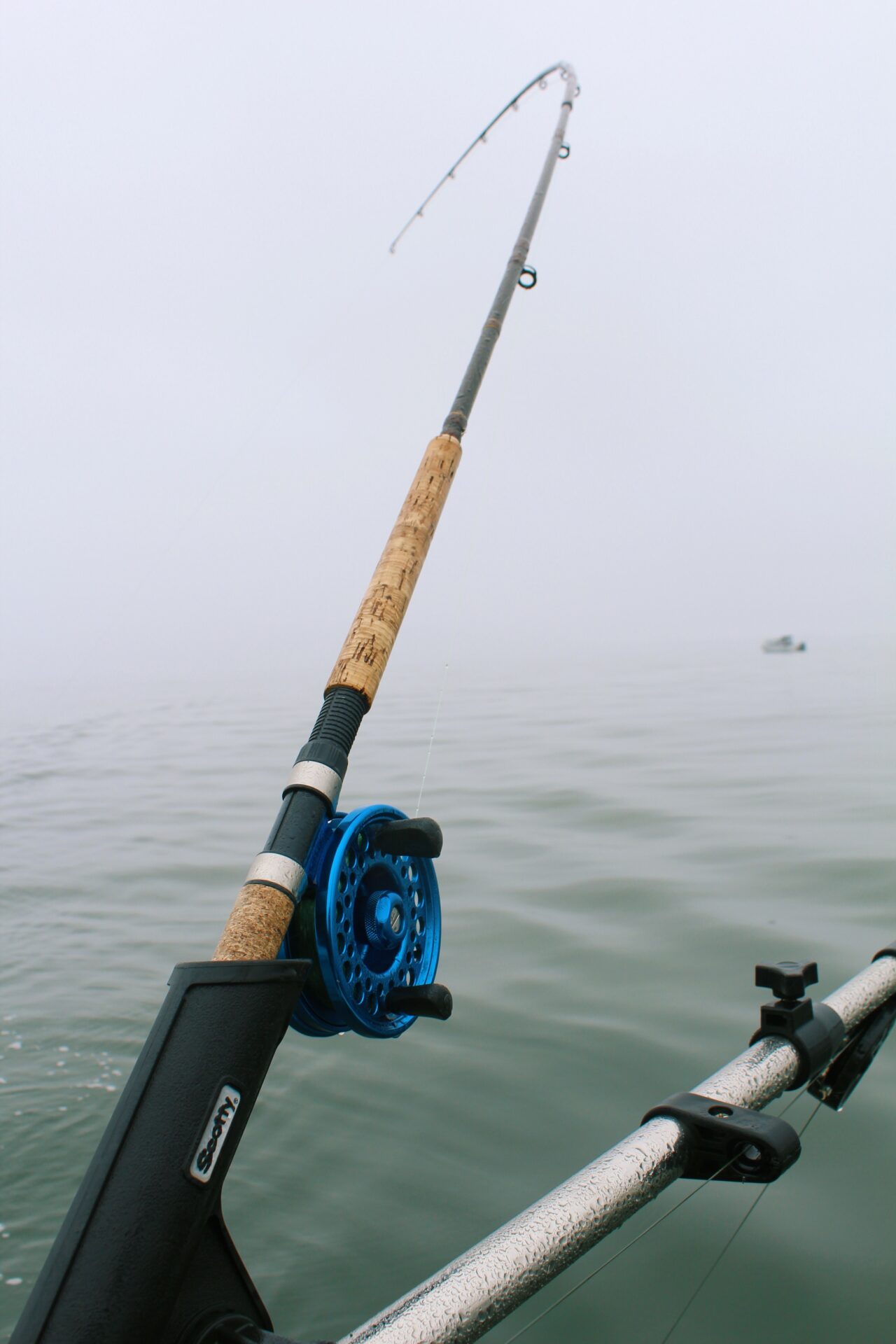 While I am a die-hard anchovy girl through and through, I was surprised to discover that the hoochies were on fire all weekend long. Go figure! This was probably good, because we had a very slim supply of anchovies left from a previous fishing trip. At depths from 30 to 50 feet and averaging around three to three-and-a-half miles an hour, we were able to fill the cooler up nicely over the course of two days.
Beautiful weather and a full cooler – the perfect west coast long weekend.