Grilling weather is just around the corner, and what better way to prepare for it than by making up some wild game burgers. Many recipes call for a binder in them, but I prefer to keep it simple and use just meat. The tendency for burgers to fall apart can be somewhat tempered by touching the burger as little as possible during the cooking process, which can be an issue on the barbeque. But when cooking these in a cast iron pan, I have yet to have issues with them crumbling apart. Using a burger press to make sure the patties are firmly packed seems to make a difference.
One-and-a-half pounds of meat makes approximately six burgers, which is enough for dinner, but I typically double the recipe so that I can package some up for later use in the freezer.
Ingredients
1.5 pounds ground elk/moose
1 tsp kosher salt
1 tsp garlic powder
1 tsp onion powder
1 tsp dried oregano
1 tsp dried thyme
1/2 tsp paprika
1/2 tsp fresh ground pepper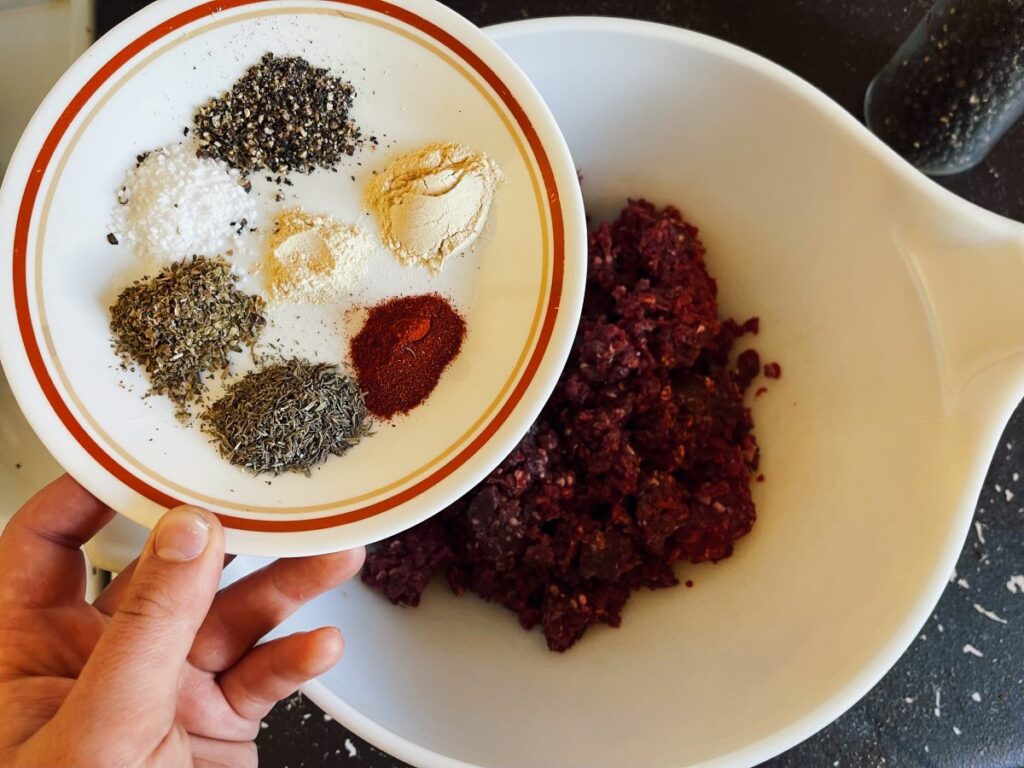 Equipment (not essential, but makes things easier)
Scale
Burger press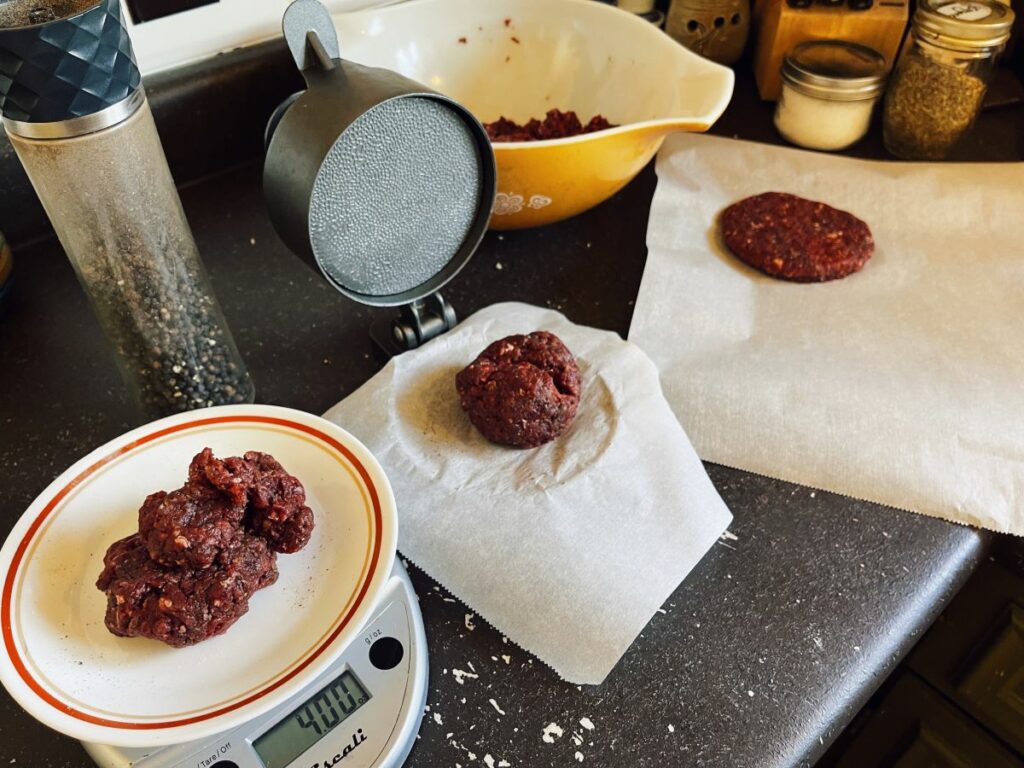 Combine all ingredients in a bowl. Use your hands to ensure the spices get spread throughout the meat. Using a scale, measure the meat to the size of burger you desire. Four ounces (one quarter of a pound) makes the math easy when working with pre-packaged portions of ground, which are usually one to two pounds in size.
The burger press makes it easy to create uniform-sized burgers. To keep the mess to a minimum, layer a piece of parchment paper beneath and on top of the meat before pressing the burger. Place burgers onto a parchment paper-lined baking sheet and freeze (or grill up right away.) Once the burgers are frozen, you can bag them up for a quick dinner in the future.