Buff Diode Khaki: Booney Hat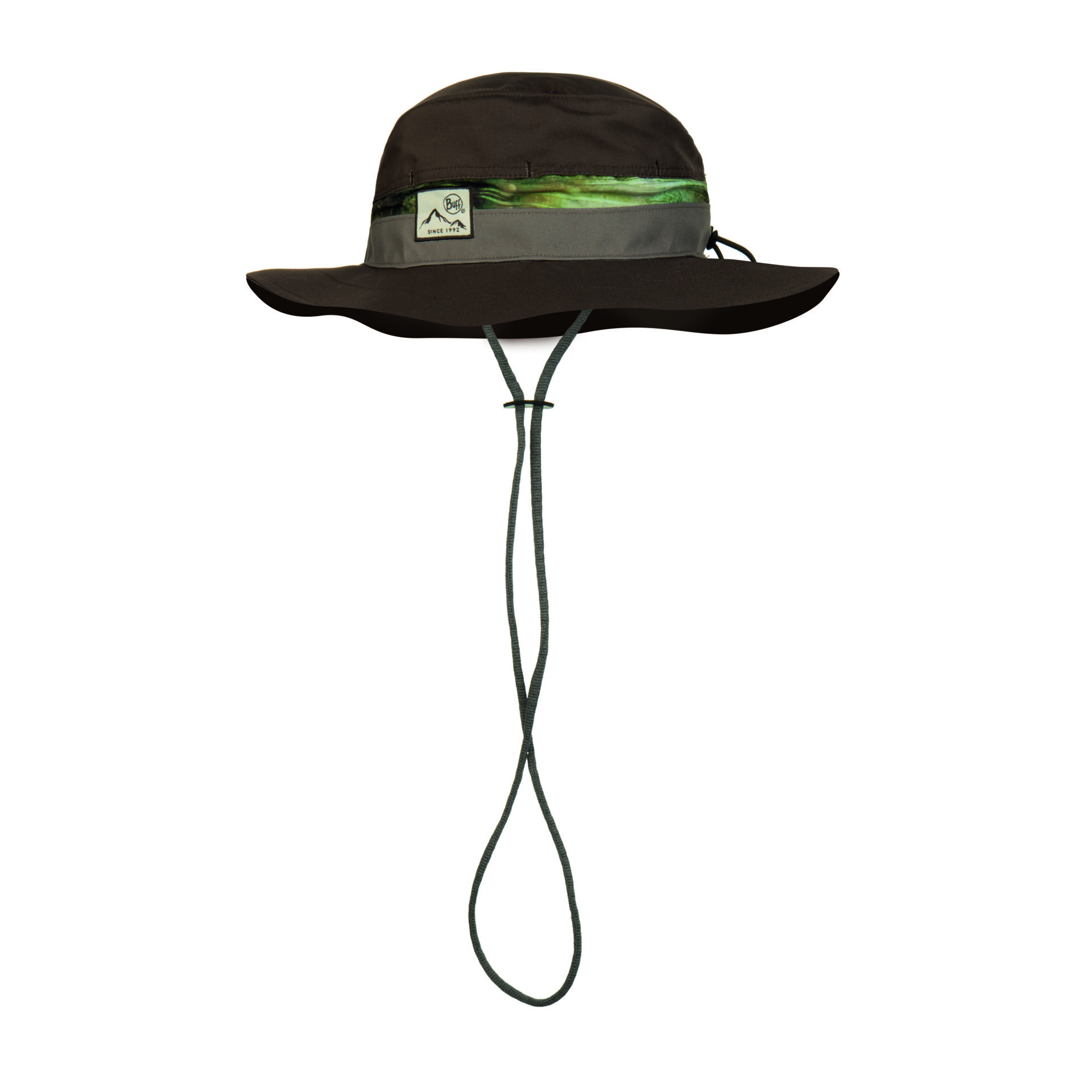 This hat keeps the sun out of the eyes and protects from harmful rays; it's the ultimate sun protection for the head. The Booney hat features an adjustable wide-wing brim, which offers outstanding coverage of the face and neck. The Booney is UPF 50 certified, protecting the wearer against harmful UV radiation. And its two-tone khaki colour and matching accent will keep anglers cool all summer long. The Booney uses an ultralightweight, quick-dry, 100 per cent nylon outer for the crown, brim and under brim, and a polyester inner mesh that transfers moisture away from the body. It includes a self-storage pocket and conveniently packs small and stows easily, yet won't lose its shape when unfolded. The Booney is available in two adult sizes to fit most head sizes.
MSRP: $60
buff.com
Grizzly Carry-all Tote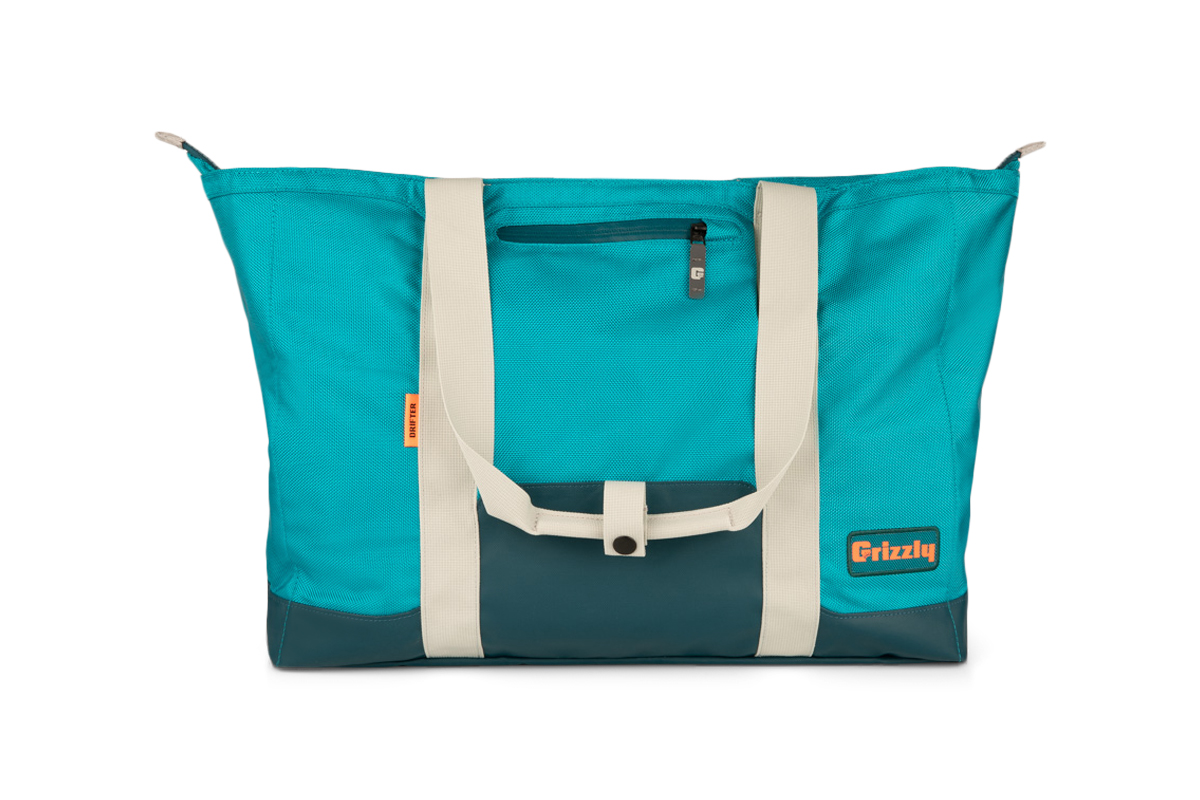 The tote is a lightweight, durable and easy-to-carry insulated bag that makes packing up for a fishing adventure easy. The 32-litre, 18-inch by 14-inch insulated carry-all tote folds down flat for convenient storage. The interior compartment uses closed cell foam lightweight insulation with a waterproof, food safe TPU interior. Stay organized and use the large, integrated zippered, fully waterproof interior pocket to separate dry items from any wet items in the main compartment. YKK zippers with fabric pull tabs provide easy, reliable closure. Zippers also feature zipper garages and water-resistant zipper tape. Two zipped exterior pockets offer handy storage for frequently used items. A rugged, water-resistant, textured urethane base keeps items protected from damp environments. Available in several colour options, including evergreen, coral and glacier blue. The Grizzly carry-all tote is protected with a two-year warranty.
MSRP: $124.99 USD
grizzlycoolers.com 
Mustang Survival Taku Dry Bibs (men's and women's designs)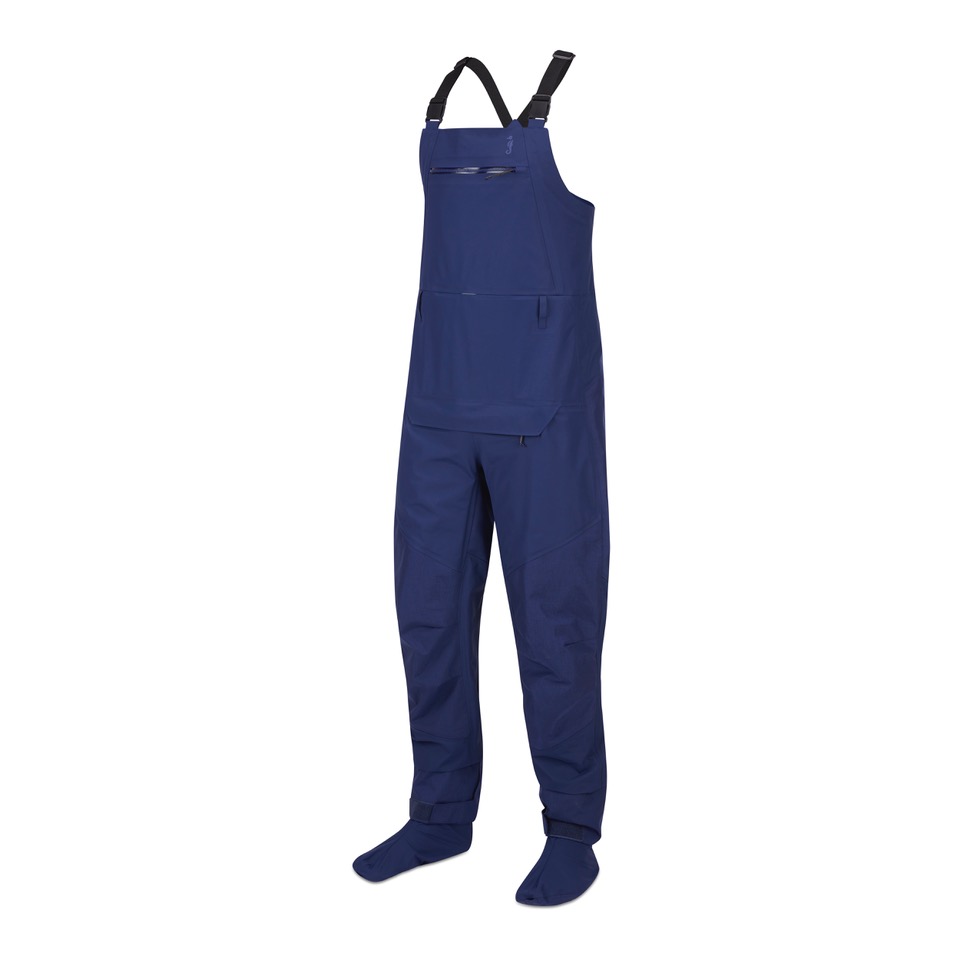 Mustang Survival borrowed from its military and professional product lines to design three new high-performance pieces. Taku Dry bibs offer dry performance for those looking for the versatility of a two-piece system. A hidden Undercurrent neoprene inner skirt seals water out while staying out of the way, and 500D CORDURA fabric in the seat, knees and socks protect these high-wear areas. Bibs feature three-layer Marinespec SP for waterproof, breathable performance. YKK Aquaseal relief zipper adds convenience and safety, there's adjustable shoulder straps for a customized fit and a zippered chest pocket to keep items secure. A gusset inseam and articulated knees increase comfort and range of motion. The bibs include removable moulded EVA knee pads for extra protection. The women's bibs add kangaroo-style hand-warming pockets. Available in sizes small to XXL and small to XL for women.
MSRP: $539.99 to $569.99
mustangsurvival.ca
Mustang Survival Men's Taku Dry Top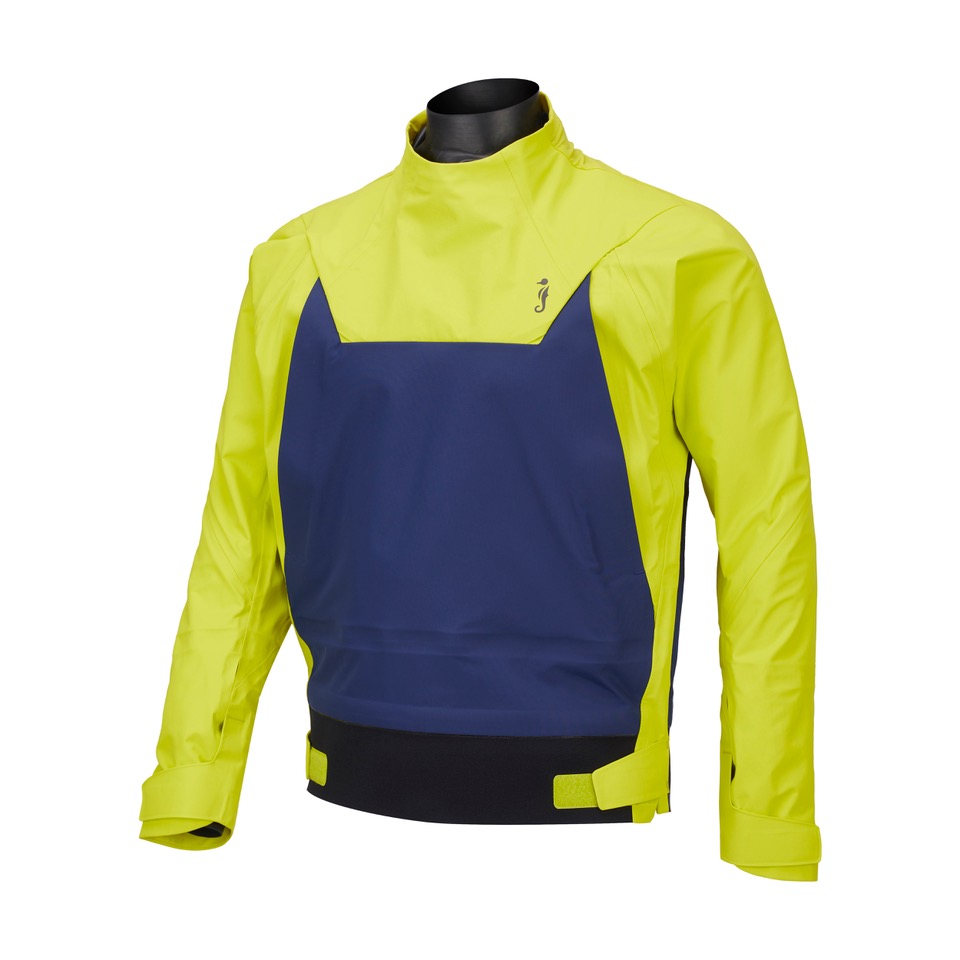 This dry top is a lightweight, waterproof option for any paddling mission. Trimmable latex gaskets on the neck and wrists provide a customizable, watertight seal, while its fabric overlay on the neck, collar and wrist over-cuff protects the seals. A versatile three-layer Marinespec SP gives the top its legendary waterproofness and breathable performance. The underarm gussets add extra mobility for paddling or landing fish. A neoprene waistband helps seal out water from the bottom. The Taku Dry top includes a zippered chest pocket for holding valuables. With a regular fit and sizes from XS to XXL, the extended size range will accommodate more users. The Taku Dry top is the perfect companion with the men's or women's Taku Dry bibs to create a versatile dry system for on-the-water fun.
MSRP: $569
mustangsurvival.ca  
Williams Wabler and Williams Whitefish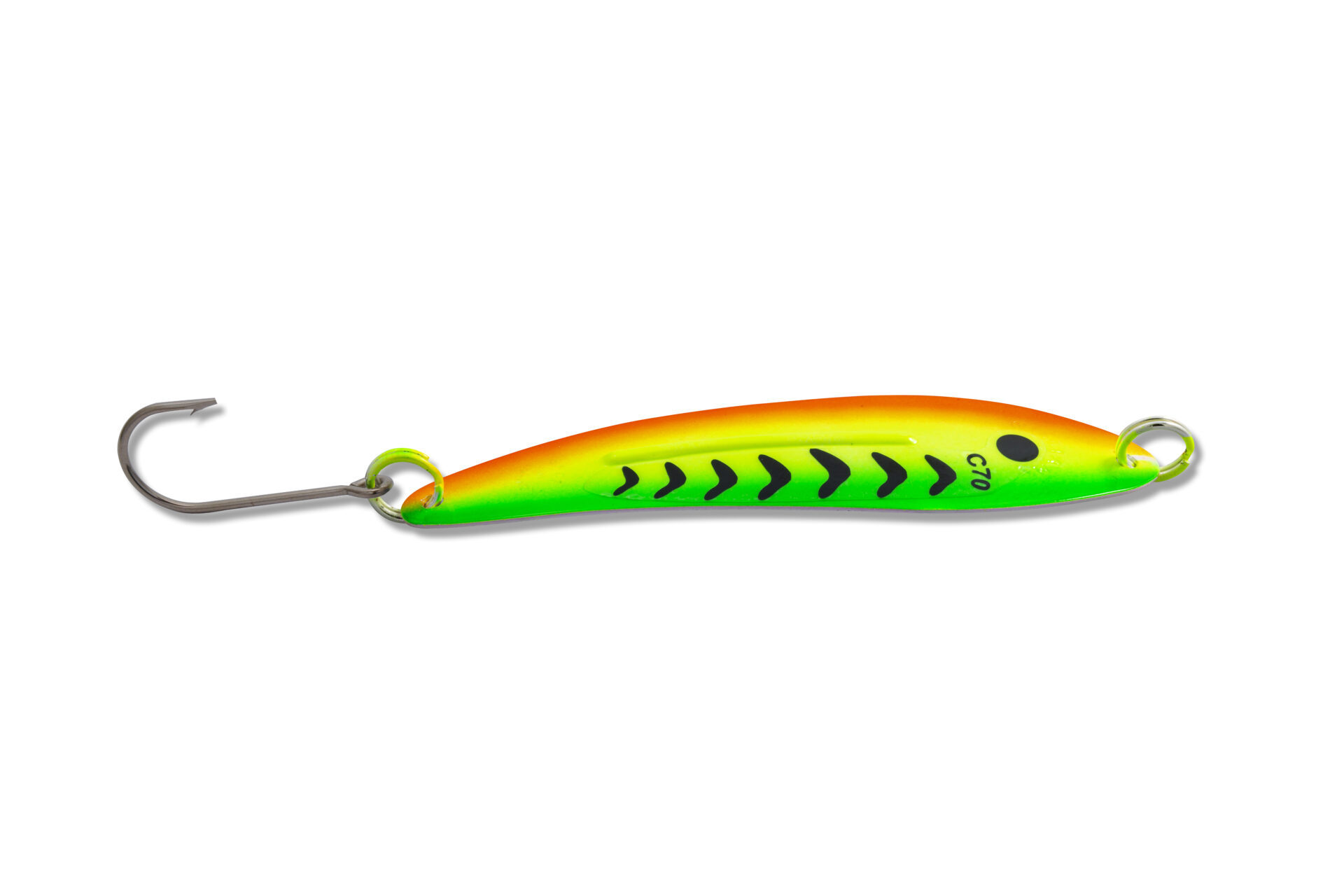 These two mainstays of Canadian tackle boxes add new fish-catching colours; choose from either treble or single siwash hooks on both lures. The Wabler's new high-contrast Tiger Clown, a bold chartreuse pattern with a red head and black tiger stripes, attracts predatory fish. Wabler lures are available in five sizes, from 3.8 centimetres (4.1 grams) to 10.2 centimetres (28.1 grams.) The Williams Whitefish will also feature three new colours: Tiger Clown, Perch and Firetiger. Whether targeting lake trout, pike or salmon, size matters, and the larger Whitefish spoons deliver. Firetiger, Tiger Clown and Perch offer bold contrast, along with the unequalled flash of precious metals that reflect light farther and better than any other metals. The Whitefish is available in two sizes, 10.8 centimetres (21.3 grams) to 15.2 centimetres (42.5 grams.)
MSRP: Wabler $6.99 to $16.99; Whitefish $14.99 to 19.99
williams.ca
Forged Fly Fishing — Atlas Centre Pin Reel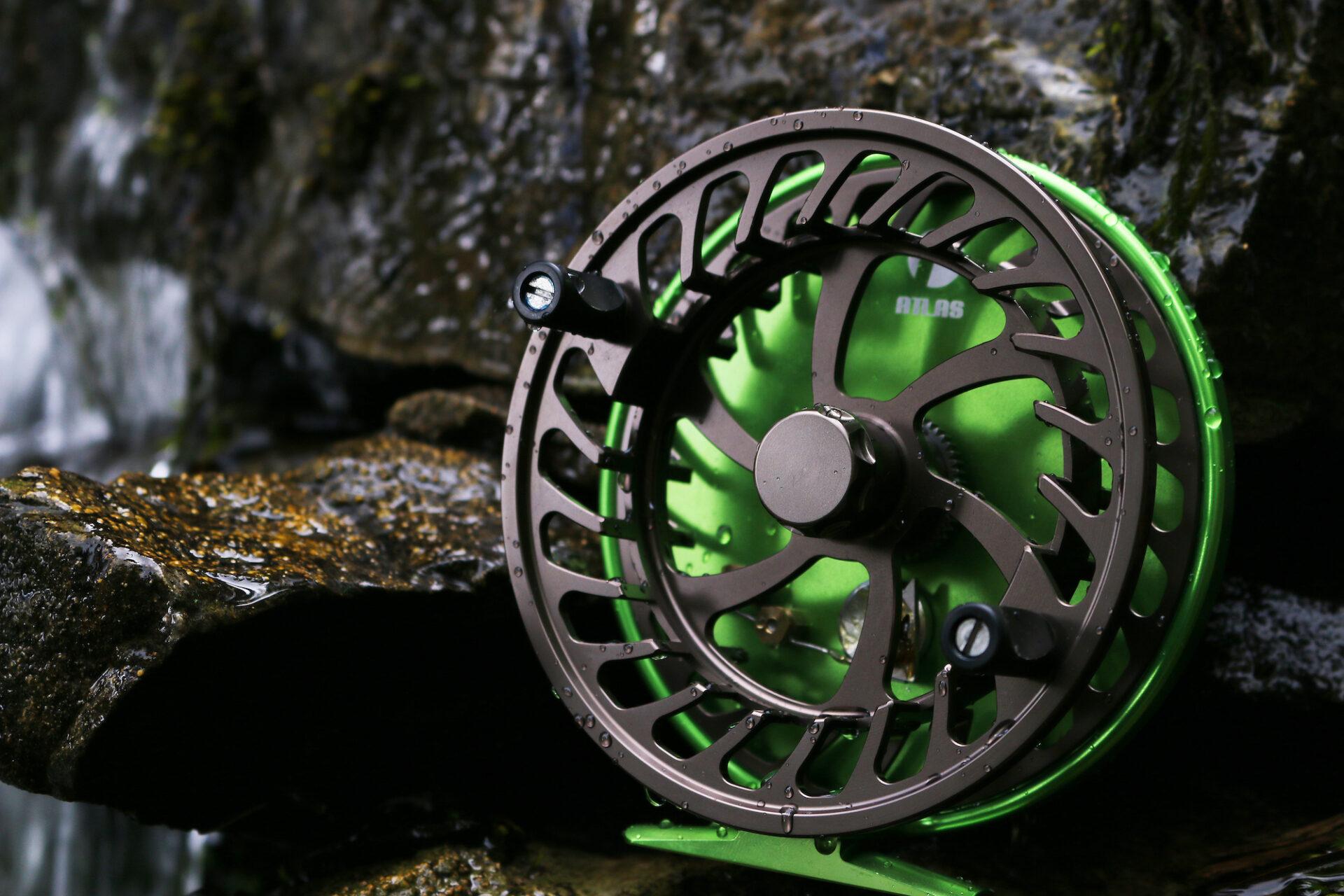 This is a 4.5-inch diameter centre pin float reel and is now in four new colours: red, blue, black and purple. West coast anglers will appreciate the features of this reel. It's made from the durable T6061 type III hard-anodized aluminum, featuring an ABEC 5 stainless steel bearing system; the centre pin spins flawlessly and effortlessly on a sturdy stainless-steel spindle. The Altas is a lightweight design, tipping the scales at a mere 200 grams or 7.05 ounces. The reel includes a new, custom Delrin handle for better grip. Anglers who want personalized engraving will appreciate the lack of porting on the back of the reel. The Atlas centre pin is left or right-hand retrievable, and an easy-turn knob engages a two-way clicker. The Atlas holds 500-plus feet of 20-pound test line.
MSRP: $199
forgedflyfishing.com
YETI LoadOut GoBox 30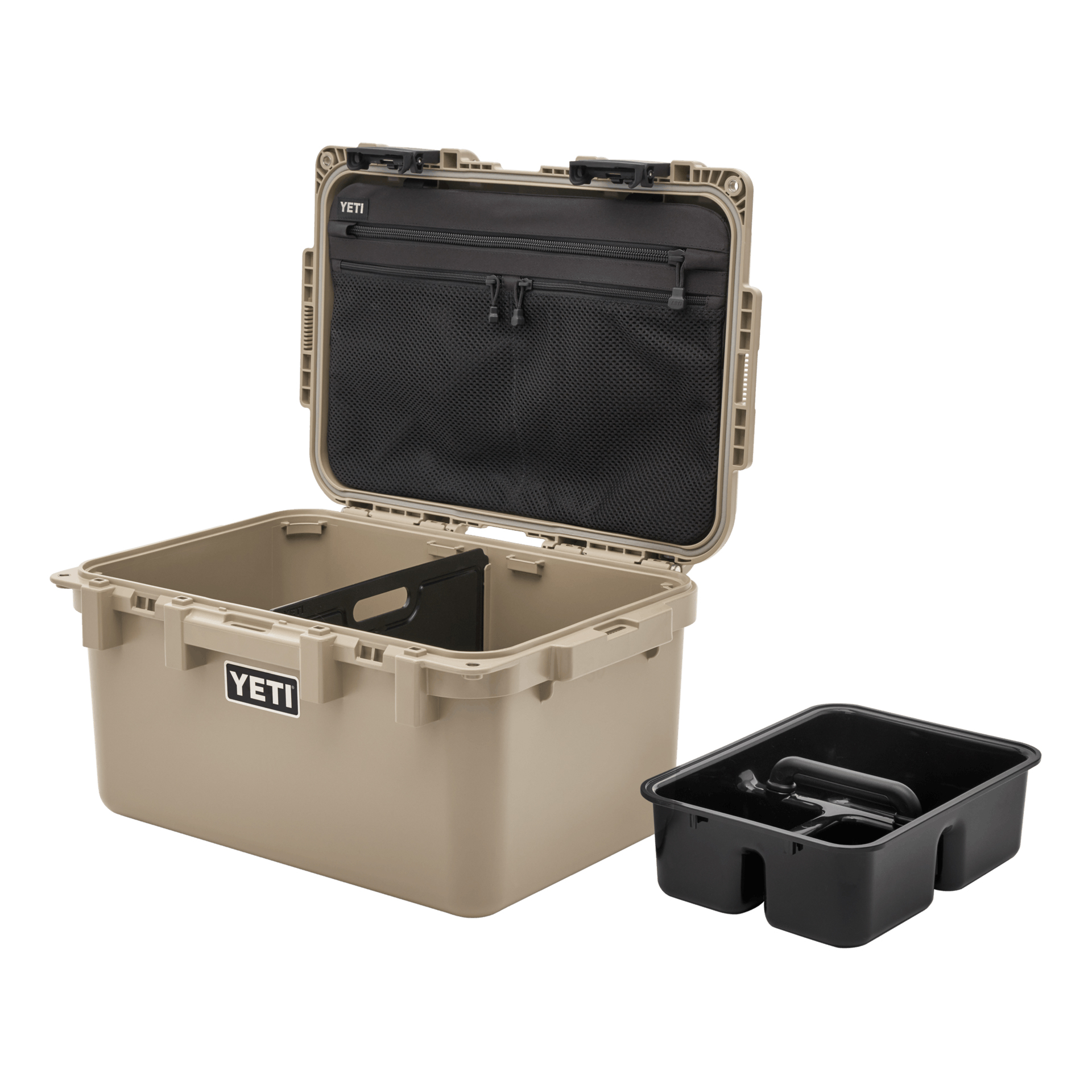 Whatever the outdoor pursuit, you need a safe and protected place to store your gear, something that will stand up to the rigors of outdoor fun and allows you to keep your stuff organized. That's where the YETI LoadOut GoBox 30 comes in. The LoadOut GoBox is waterproof and dustproof, and its nesting design and non-slip feet make it easy to stack. Built to be practically indestructible, the LoadOut GoBox is an essential piece of gear whether you're in the boat, in the blind, out in the field or it's keeping your equipment safe in a vehicle. This YETI product measures 14.6 inches by 11.1 inches by 20.5 inches and, empty, weighs 11.8 pounds.
MSRP: $330
yeti.ca
Cuda 5.25-inch Titanium-bonded Mini Snips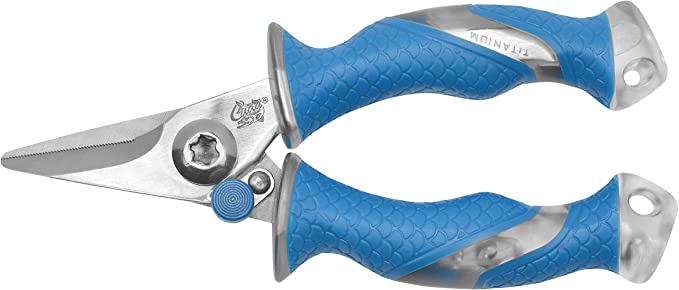 Shear line, rope and netting with ease, and are an indispensable tool for any angler. The 5.25-inch version is a compact version of the Cuda eight-inch model, adding convenience. The mini snips' titanium-bonded blades are three times harder than untreated steel, and the serrated-edged blade cuts the fishing line, rope, netting and fins. An internal spring system aids in operation for effortless cutting, while the safety lock holds the snips closed and secure when not in use. The snips cut fishing line, including braid, mono and fluorocarbon. The full-tang handle is strong, and its stainless-steel construction provides rust and corrosion resistance. The titanium-bonded mini snips have non-slip handle grips for use while wet. Cuda builds fishing tools backed by a lifetime warranty, for the ultimate in fresh and saltwater fishing.
MSRP: $19.99
cudabrand.ca
Phoozy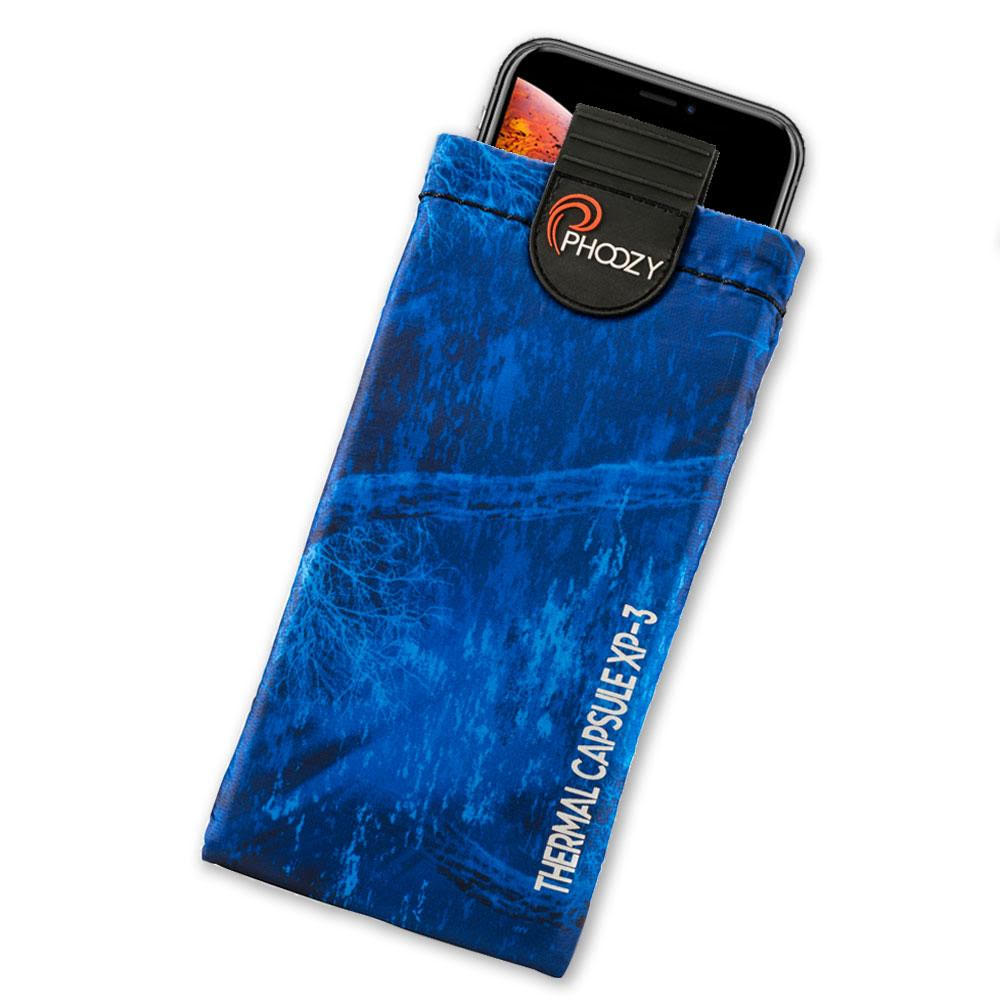 This is a protective case that prevents phones, tablets and other valuable electronic devices from overheating in the summer and keeps them warm in the winter, extending battery life. The Phoozy XP3 thermal phone case is built for the avid angler and outdoors enthusiast. In addition to its thermal protection, the Phoozy floats, should it accidentally fall overboard. A multi-point attachment system easily fastens to a backpack, belt, lanyard or optional Phoozy attachment straps. The multi-purpose case includes an internal stash pocket for stowing cash, credit cards and ID, which are easily accessible with the ULTRAGRIP EZ-Open pull tabs. The padded case exceeds military drop-test standards by more than two times. The Phoozy XP3 is available in two sizes and a rainbow of lifestyle and Realtree collection colours.
MSRP: $49.99 USD
phoozy.com
Jackery Solar Generator 1000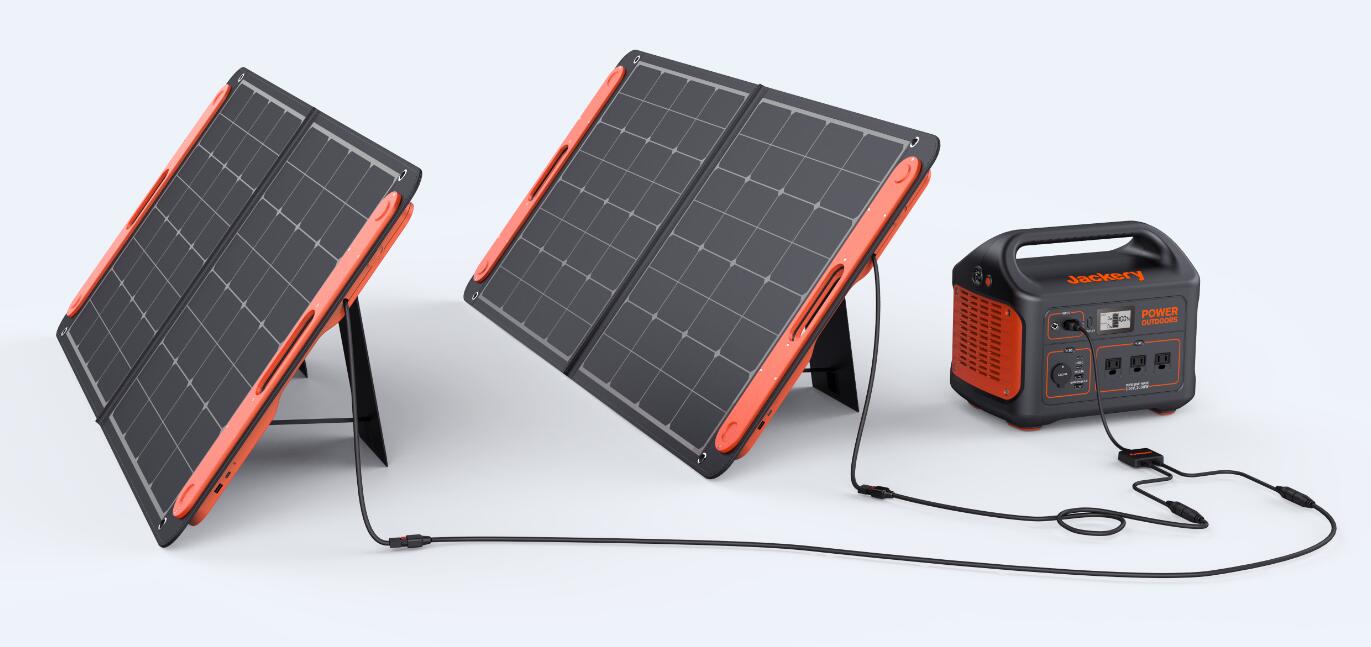 This generator allows off-grid anglers to enjoy the modern comforts of home in the backcountry. The solar generator is a total power solution, consisting of a portable power station with a 1,002-watt-hour battery and two 100-watt solar panels. This solar generator has multiple output ports, including two USB-C, two USB, one DC carport and three AC outlets. This system can charge cameras, drones, phones, run a tv, power an electric grill, run a coffee maker, mini-fridge and more. The possibilities are endless. For anglers, charging trolling motor batteries and other battery-operated electronics is now possible off-grid. The Explorer 1000 can be fully recharged within eight hours using the solar panels. And it only weighs 22 pounds. Jackery makes a wide range of products from ultra-portable to super powerful for camping, multi-day adventures or as an emergency backup.
MSRP: Power stations starting from $169 US, Solar Generator 1000 $1499 US
jackery.com