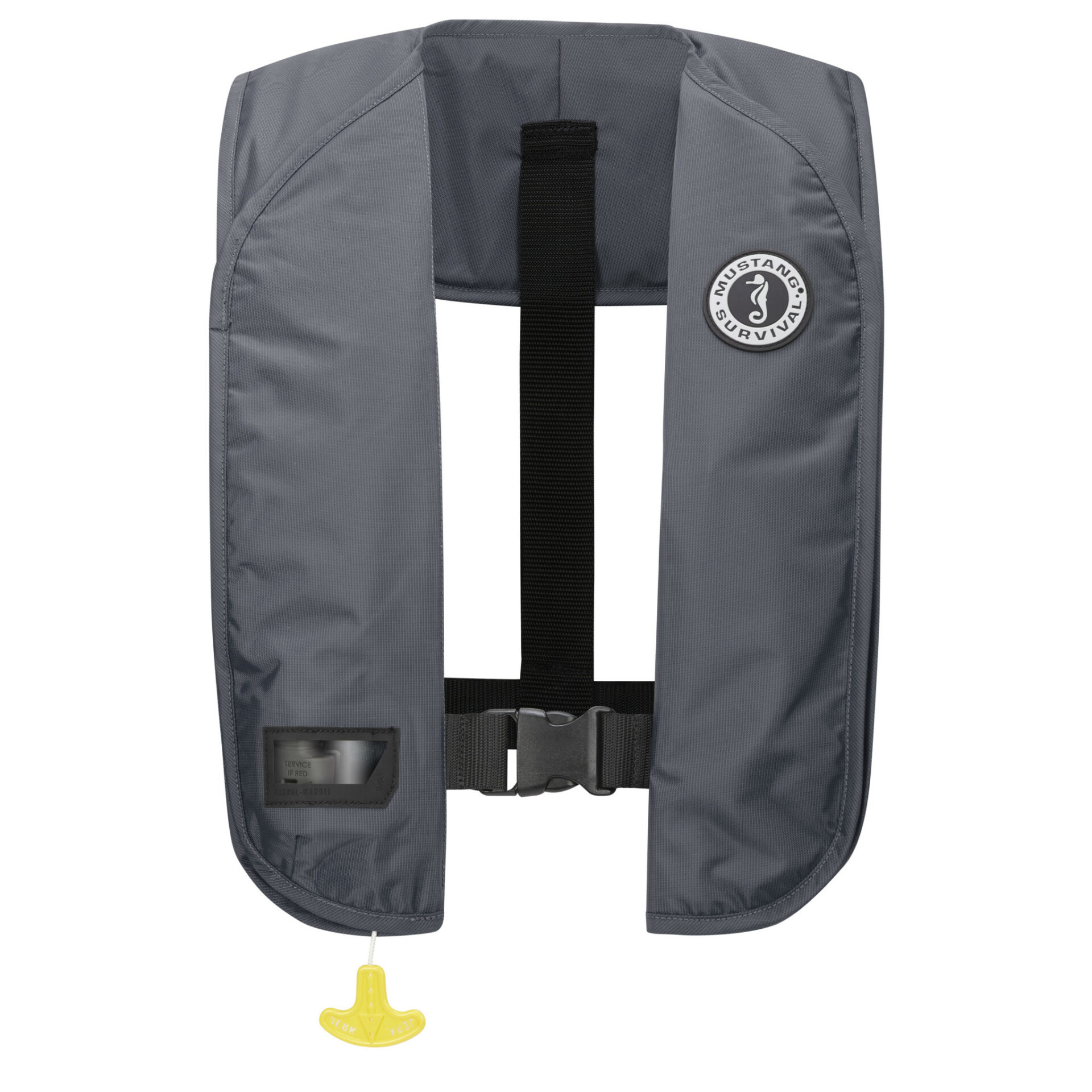 Mustang Survival M.I.T. 100
The M.I.T. 100 is the PFD people want to wear. With several new and improved updates, Mustang Survival's most popular inflatable is even better for 2021! New lightweight and strong fabrics make it more comfortable and durable. The M.I.T 100 seamlessly integrates into your essential gear, making it easy to wear all day. A simple one-fold repack design, in both the manual and automatic versions, makes it easy to recharge. The M.I.T. 100 automatically inflates upon water immersion or manually with the pull of the activation cord. An optional belt extender adds length when needed. Providing 28 pounds of buoyancy, the M.I.T is the perfect safety companion for all your inshore fishing excursions.
MSRP (CDN): Auto, $239; Manual, $199.99
MustangSurvival.ca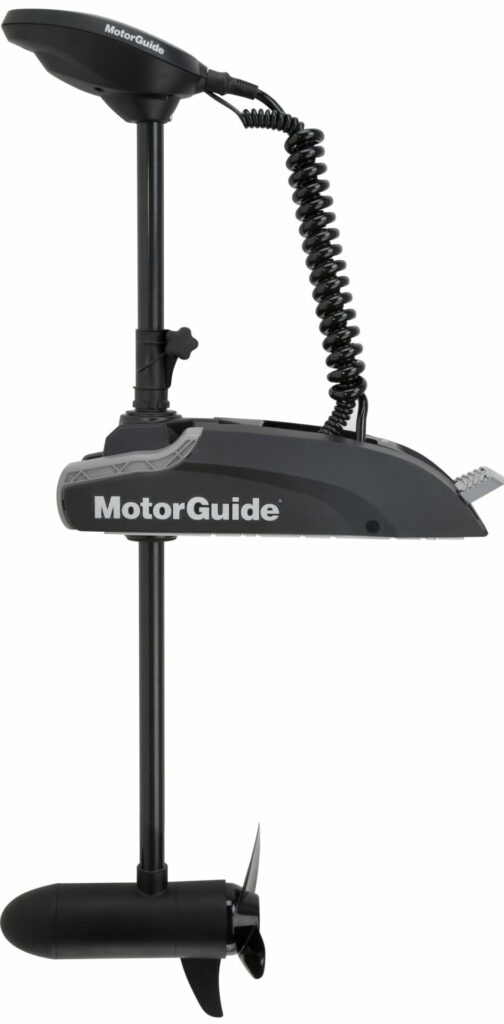 MotorGuide Xi3 Kayak motor
MotorGuide brings the benefits of its Xi3 trolling motor to kayak fishing with a new 36-inch shaft motor. MotorGuide's Xi3 lightweight design and SecureStep system make stowing and deploying the motor easy, even from a seated position. With its nearly silent operation and wireless remote, it's the perfect addition to any kayak. Xi3 with available Pinpoint GPS allows anglers to focus on fishing while taking advantage of GPS functions like anchor, heading lock, route record and more. Pinpoint GPS anchoring is extremely precise and is the easiest, most effective way to drop an anchor. Xi3 is now available in two shorter shaft 55-pound thrust options, with or without GPS, at 12 volts with 36-inch shafts.
MSRP (USD): non-GPS model $739.99; GPS model $1,199.99
MotorGuide.com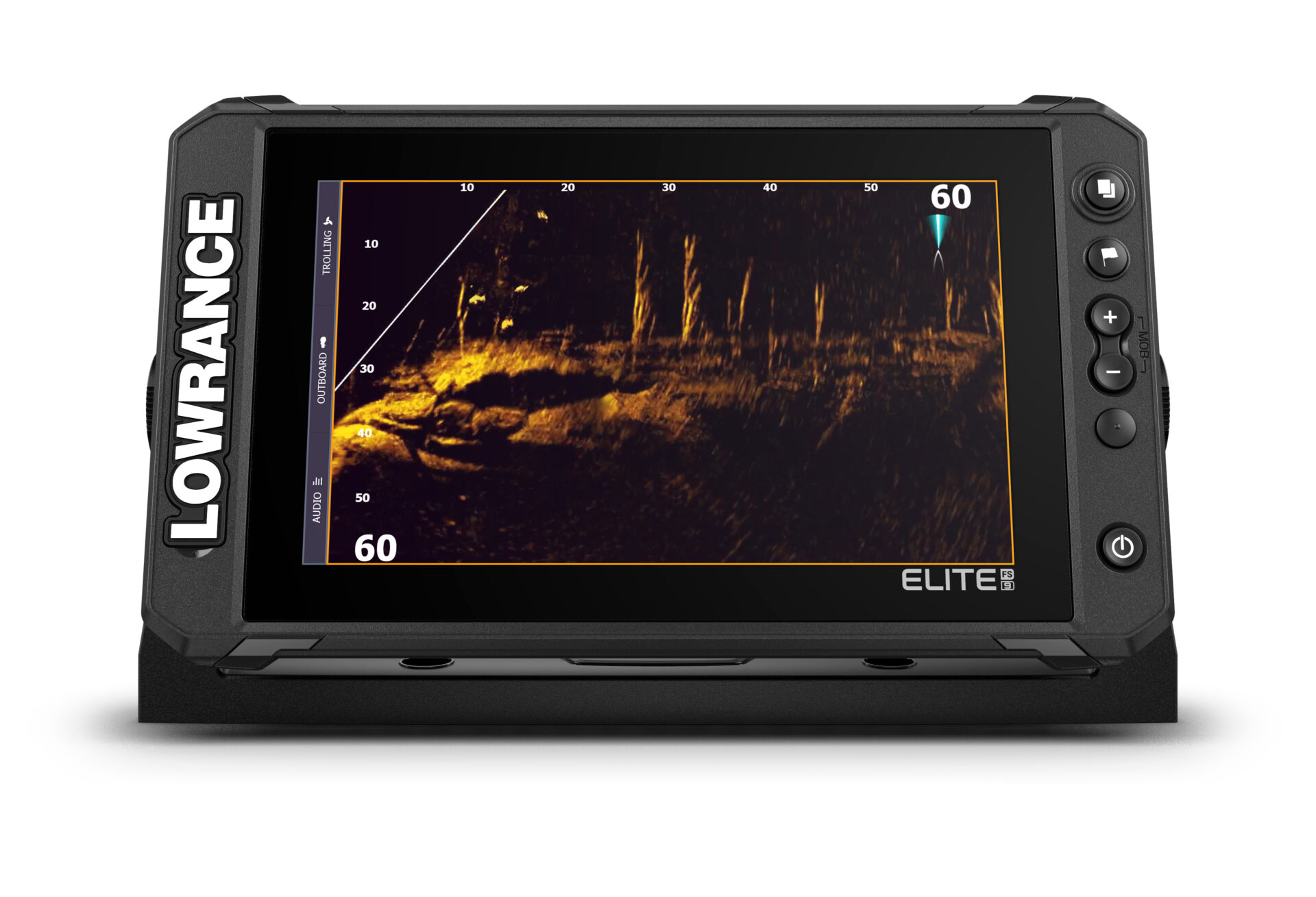 Lowrance Elite FS Fishfinder Series
The Lowrance Elite FS is the most powerful series of fishfinder/chartplotter available and includes an integrated wireless network, making it easy for anglers to create a complete fishing system. The Elite Fishing System (FS) combines a suite of fishfinding tools, including its new, high-resolution ActiveTarget Live Sonar and Active Imaging with Lowrance CHIRP Sonar, SideScan and DownScan Imaging with FishReveal – a Lowrance exclusive, as well as preloaded C-MAP Contour+ fishing maps. The new ActiveTarget Live Sonar shows high-resolution images of fish movements, tracking them as they swim, while Active Imaging three-in-one sonar displays refined details. This innovative technology allows anglers to see how fish respond to lure presentation — information that traditional sonar or structure imaging doesn't deliver. The Elite FS displays include several model options to match every budget.
MSRP: $909 to $3,499 CAD
Lowrance.com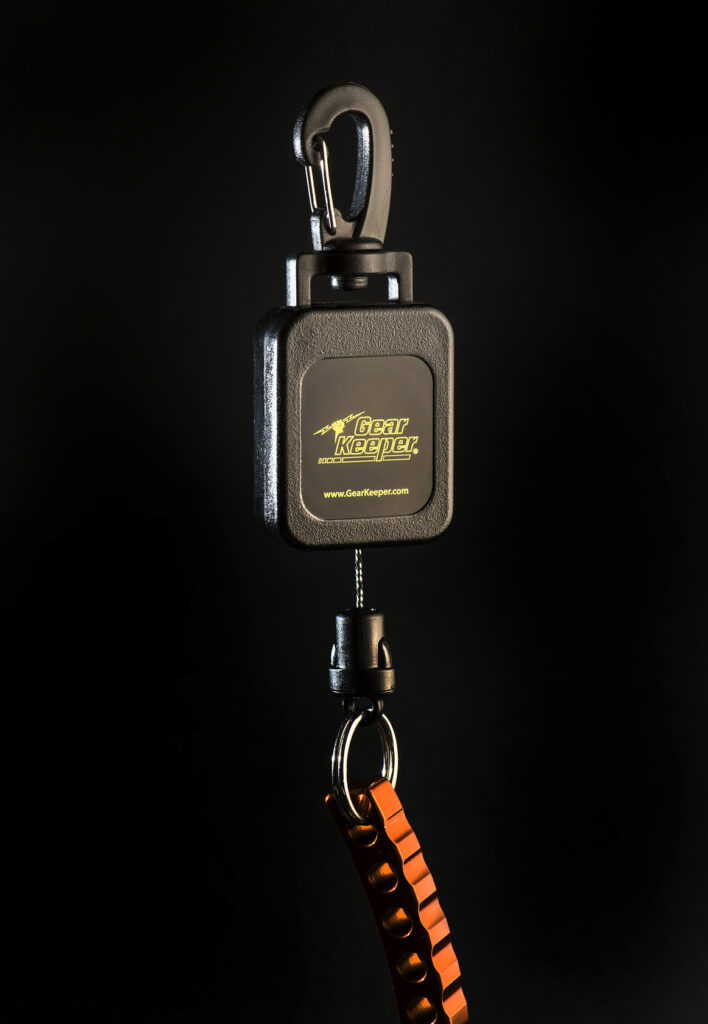 Gear Keeper
Never lose a piece of fishing gear with Gear Keeper retractable tether products. These renowned retractors secure essential fishing gear within reach. Fly-fishing retractors come in one of three different sizes. The Gear Keeper Small Tools Retractor is perfect for scissors or clippers. For larger gear, try the company's Super Zinger Retractor designed with a Pin Mount connection. The Pliers Retractor features a 360-degree rotating belt clip mounting system. All Gear Keeper's fly-fishing retractors have stainless steel components designed for wet environments and incorporate a patented flushing system that clears sand and debris. A quick-connect system allows for quick and easy tool disconnection. Streamlined and strong, the retractors integrate spectra/nylon coated stainless steel cable while their high-impact casing takes repeated bumps and knocks.
MSRP (USD): Small Tools Retractor $19.99; Super Zinger Retractor: $12.99 Pliers Retractor: $21.99
GearKeeper.com

Hobie Mirage iTrek Inflatables
Lightweight, rugged and stable, the new iTrek 9 Ultralight, iTrek 11 and iTrek 14 Duo pedal-powered inflatables are designed to go anywhere and transport in anything, including a car trunk or back seat. These kayaks feature Hobie's signature MirageDrive with Glide Technology and Kick-Up fins to maximize agility, speed and responsiveness. A removable rudder system, lightweight aluminum frame with elevated seating and breathable mono-mesh fabric, EVA standing pads and seat-mounted cup holders come standard. A hand pump, electric pump and storage bag are also included. Mirage iTrek kayaks fully inflate in less than five minutes. The Mirage iTrek 9 Ultralight is Hobie's lightest, pedal-powered kayak, offering 350 pounds of capacity yet only weighs 20 pounds. The iTrek 9 Ultralight comes with a three-piece stand-up paddle. The 28-pound Mirage iTrek 11 boasts a 400-pound carrying capacity. Double the power with the 45-pound Mirage iTrek 14 Duo, which comes equipped with two seats and carries up to 600 pounds.
MSRP (USD): $2,199 to $3,799
Hobie.com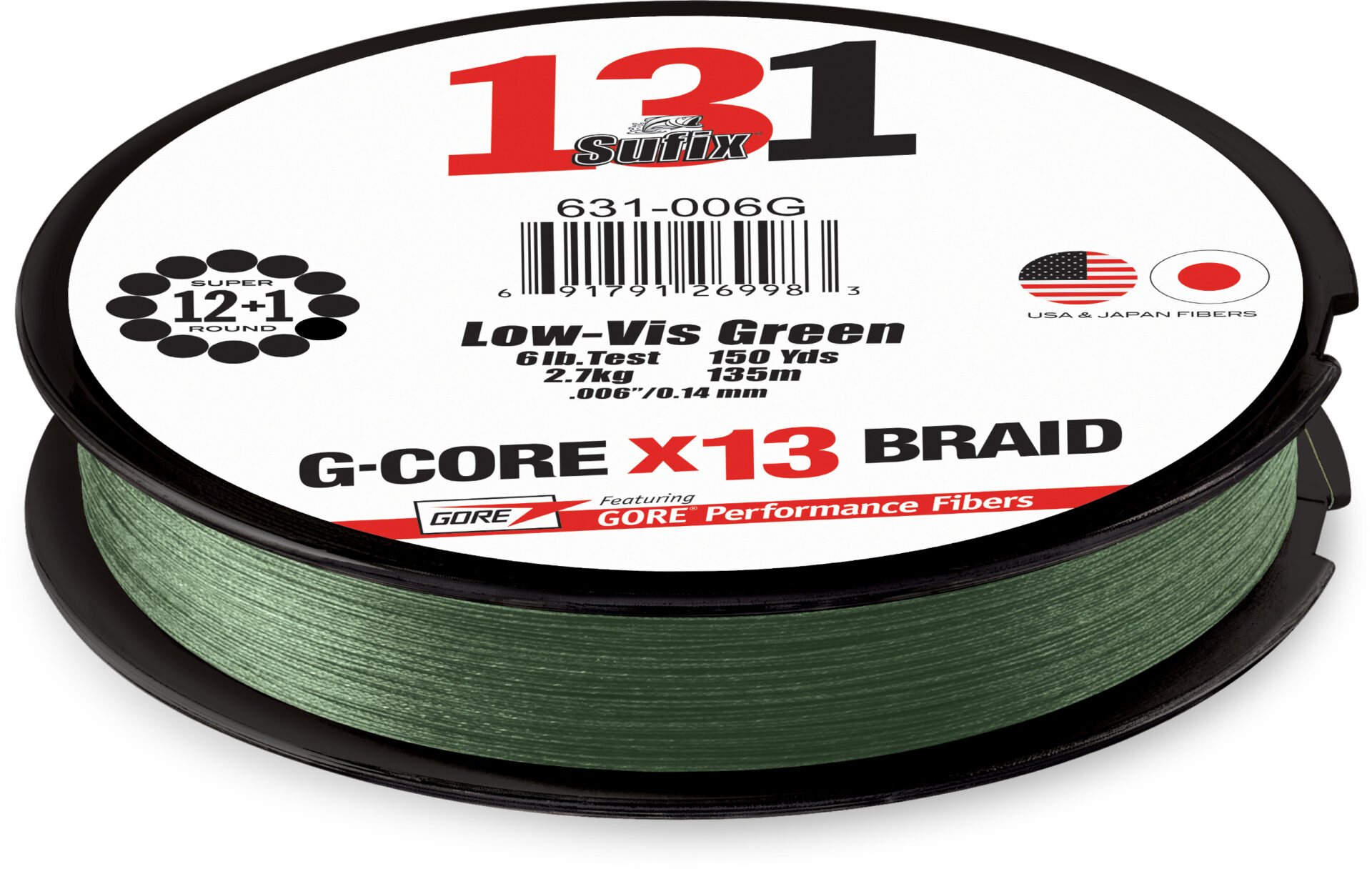 Sufix 131 Braid
Sufix 131 G-Core x13 Braid is strong, smooth and quiet — better than other lines in its class. This high-end technical braid uses a single strand of GORE Performance Fiber surrounded by 12 precision HMPE fibres. Sufix 131 won't falter at weak points, guaranteeing reliability during casts, bites and battles back to the boat. Additionally, Sufix 131 increases the number of fibres at the knot, providing a better knot-cinch and stronger holding power. Sufix 131 is coloured in low-vis green and sold in 150-yard spools and eight strengths (six, 10, 20, 30, 40, 50, 65 and 80-pound test). Ten-pound test 131 braid boasts a diameter of only 0.011 inches (0.29 millimetres). That's equivalent to the diameter of a two-pound test monofilament line. Thirty-pound test 131 braid has a diameter of only 0.006 inches (0.14 millimetres), equivalent to an eight-pound test monofilament line diameter. And 80-pound test 131 braid features a diameter of only 0.020 inches (0.52 millimetres) – equivalent to the diameter of 20-pound test monofilament line.
MSRP: $55.99
Rapala.ca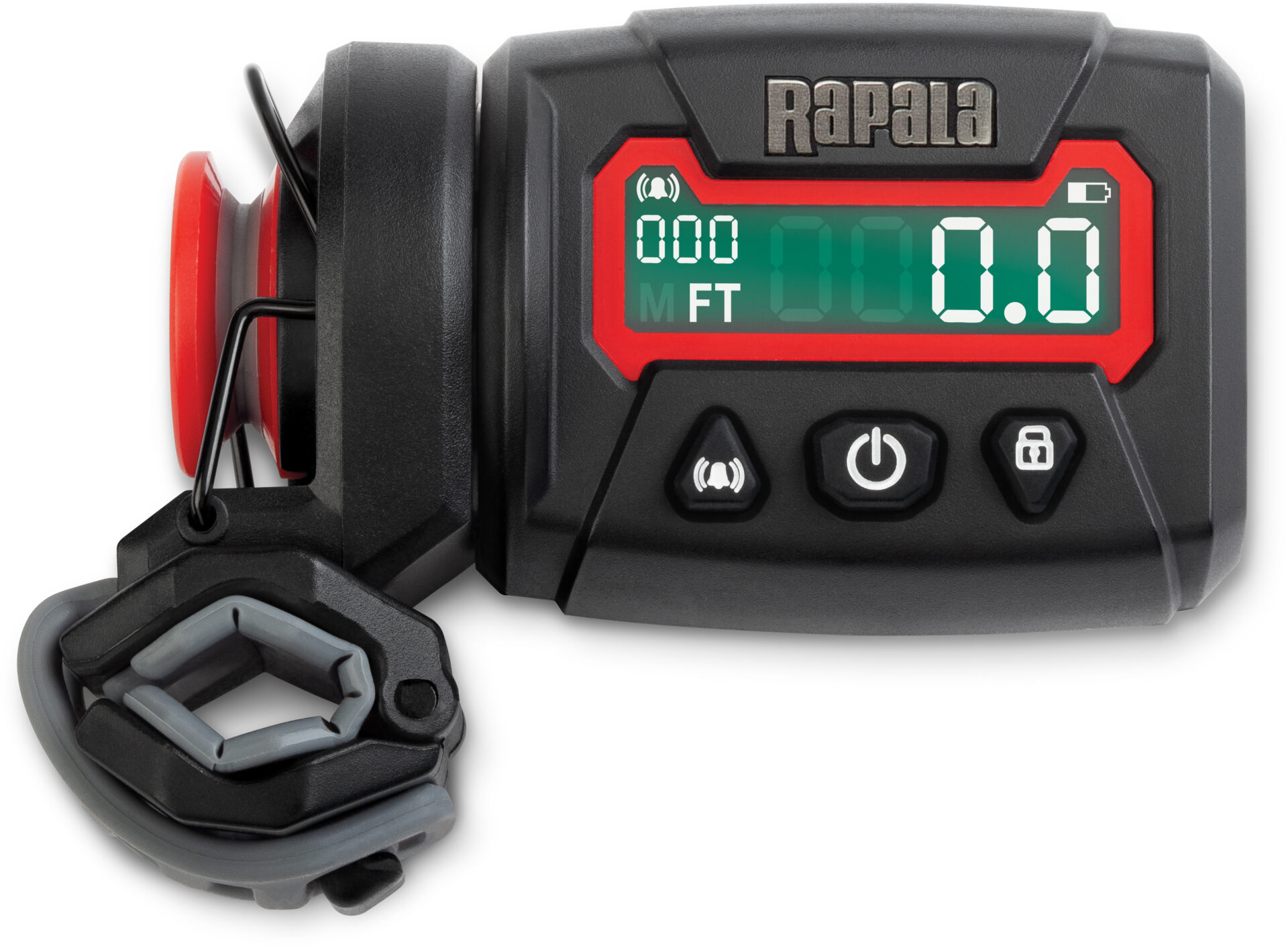 Rapala Digital Line Counter
Rapala's new digital line counter is easy to use for casting, trolling and spooling line. It fits baitcasting and spinning rods of all lengths. This new tool for anglers is loaded with features, including a depth alarm that sounds at the desired line distance and a line guide with quick release that quickly disengages your line from the counter when you hook into a fish. A one-touch Depth Lock function quickly and easily saves and displays line distance for future reference. The digital display includes a blacklight, imperial or metric display options and a battery status indicator. The unit also includes a rod mount for securely fastening to your rod.
MSRP: $59.99
Rapala.ca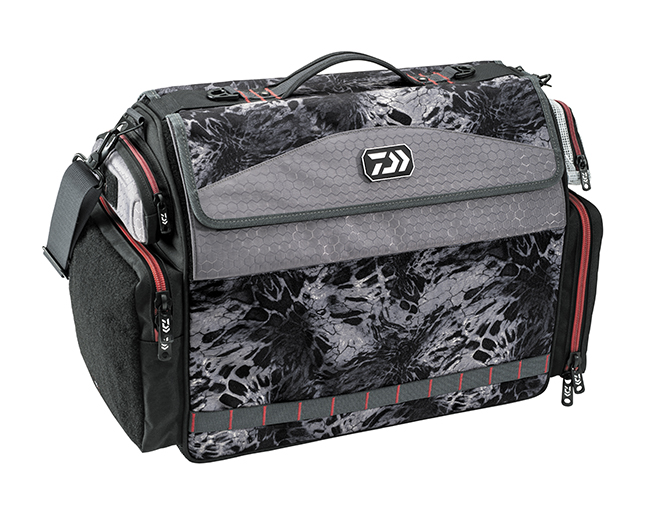 Daiwa Tackle Barn
The Tackle Barn's ingeniously designed topside gullwing doors provide quick and easy access to tackle utility boxes. It's a system that allows anglers to remove, swap and return tackle, saving precious fishing time. The covers are easy to open and close with hook and loop attachments. The Tackle Barn's stormproof properties start with its waterproof base, keeping water out and contents dry, and when the rain moves in, a retractable storm cover adds extra protection. It comes complete with four Daiwa 370 utility boxes and four 360 utility boxes and will accommodate another four 370 or 360 size boxes! A retractable leader spool wheel, durable sunglasses holder, beverage holder and water-resistant cell phone pouch round out the Tackle Barn's features. The storage pouches use nylon zippers for long, rustproof life. Transport the Tackle Barn with either its built-in topside handle or included removable shoulder strap.
MSRP (USD): $199.99
Daiwa.com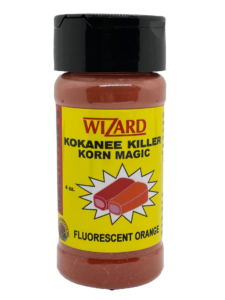 Wizard Kokanee Killer Korn Magic
Pro-Cure's Korn Magic adds a powerful scent to corn that kokanee love. It toughens corn and helps keep it from spoiling. Korn Magic has been a staple for kokanee anglers for years. The vibrant colours, bite stimulants and salts, firm and dye baits, and add an attractant kokanee can't resist. Pro-Cure's time-tested and fish-proven Kokanee Killer Korn Magic is available in natural, hot pink and now the all-new fluorescent orange. The natural colour works great in conjunction with Pro-Cur's Bad Azz Liquid Dyes to create custom kokanee-catching corn colours.
MSRP (USD): $8.17
Pro-cure.com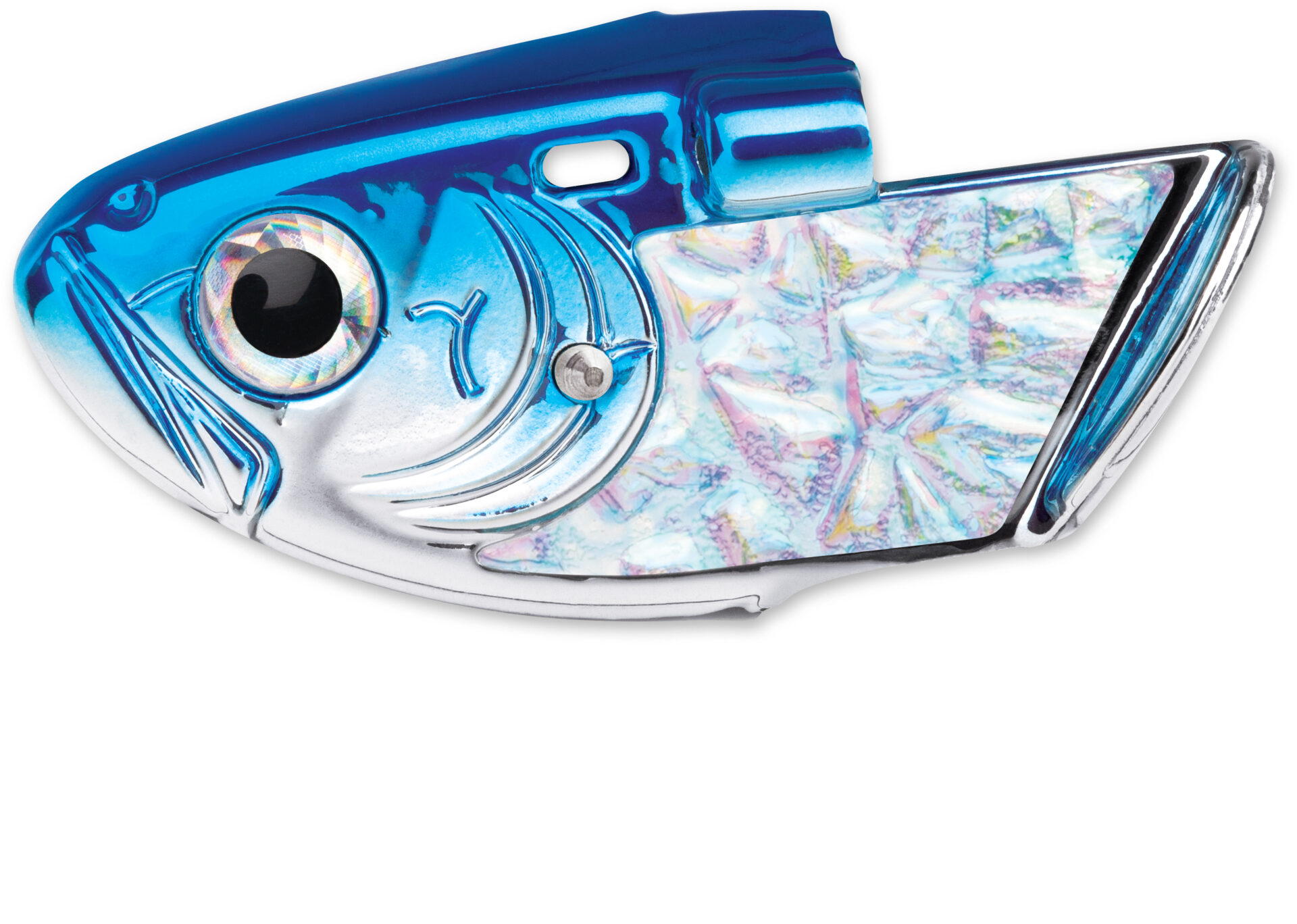 Luhr-Jensen Whole Bait Heads
Trolling anchovies and herring is a deadly tactic for coho and chinook, and the new Luhr-Jensen Whole Bait Heads gives brined baits a splash of colour and a fish-triggering spin and roll. The teaser head has a pre-drilled pegging hole and peg to secure and run even less-than-fresh bait. The head protects the bait when bumping the bottom. The teaser head also utilizes plug-cut herring, giving it a natural motion that triggers the fish to bite. Whole Bait Heads feature oversized 3D holographic eyes for a fish-attracting realistic look. They're available in seven colour patterns: Chartreuse Glow UV (Ultra Glow), Fish Candy UV Purple, Fish Candy UV Chartreuse, Fish Candy UV Blue, Lucky Charm UV (Ultra Glow), Crystal Clear UV and Chrome Blue.
MSRP: $8.49
Rapala.ca