Work Sharp Knife Sharpeners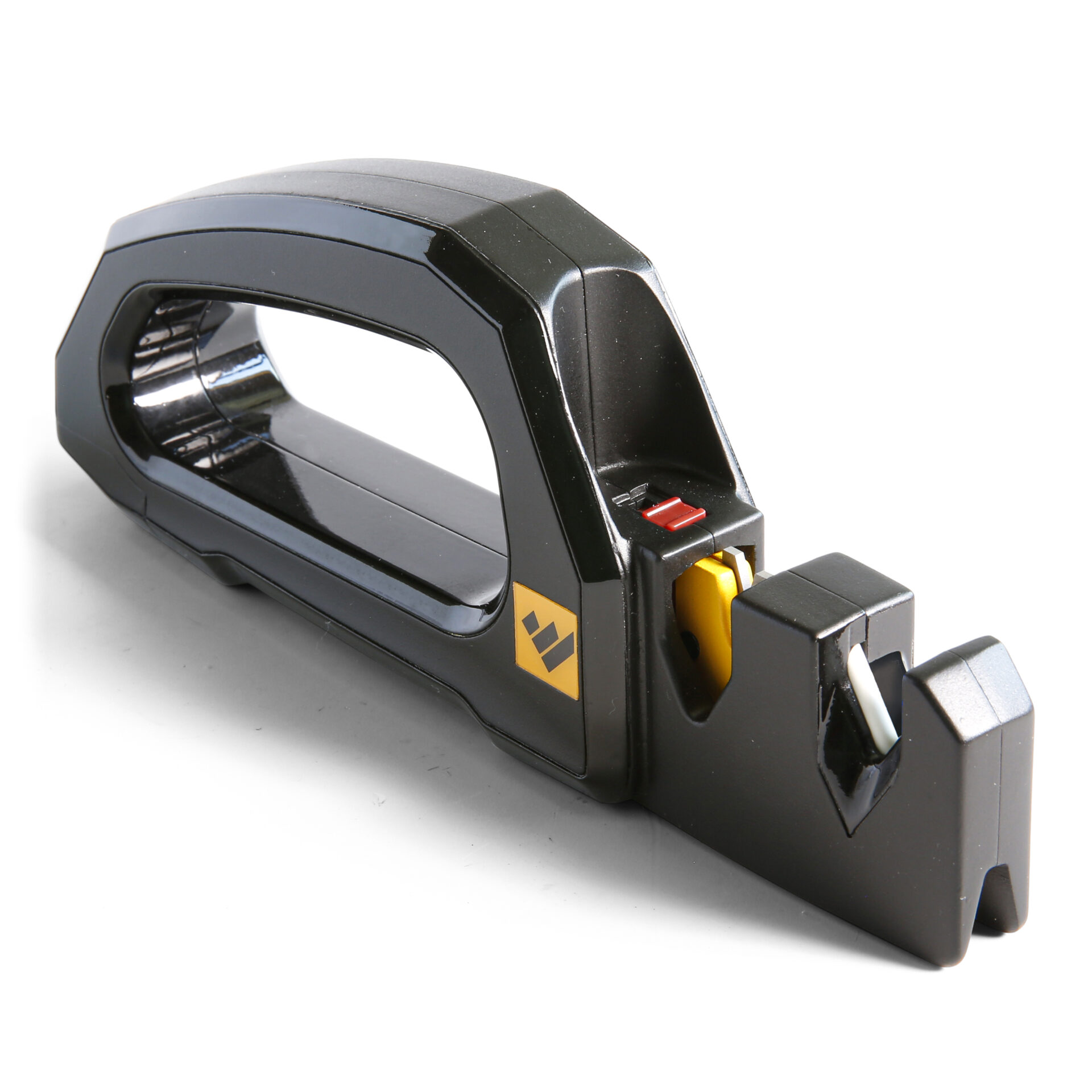 After a successful day on the water, filleting a cooler full of fish is easier with a razor-sharp knife. Work Sharp, a leading manufacturer of knife and tool sharpeners, released the EDC Pivot Pro knife sharpener, one of five new value-priced manual sharpeners for 2020 to help keep a keen edge on your filleting knife when needed the most. The EDC Pivot Pro is equipped with multiple sharpening and honing systems. Its exclusive convex carbide sharpener quickly creates a convex edge, noted for superior edge retention. The carbide sharpeners use a technology called the Pivot Response – unlocked, the carbides follow the curve of the blade to quickly restore a dull edge; or locked in place, it removes less steel for a quick touch-up. A few finishing passes through its ceramic rods restores a blade to factory sharpness. In addition to knives, the EDC Pivot Pro sharpens scissors, axes, pruners and more.
MSRP: $9.99 USD
Power Pole CHARGE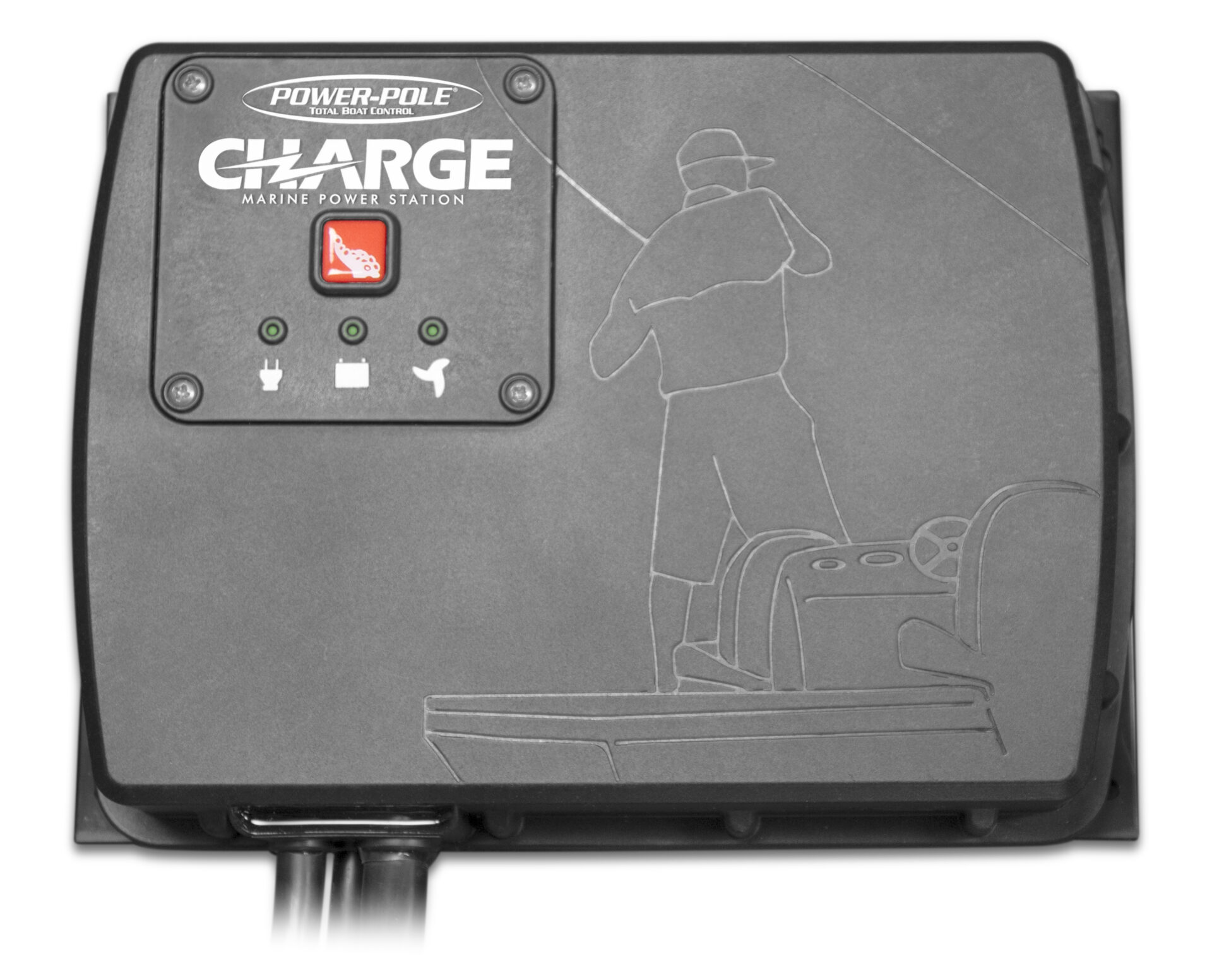 The Power Pole CHARGE is an advanced power management system that does the work of three devices – a traditional battery charger, a charge-on-the-run and an emergency start system – all in one compact unit. CHARGE monitors power use and puts power where it's needed most. It's the first bi-directional power management system that automatically moves power from battery to battery to maintain cranking and trolling motor batteries. The ability to monitor trolling motor power levels is key to spending more time on the water. CHARGE displays battery voltage and status data on a smart phone, or SIMRAD or Lowrance MFD (with CM2 Gateway). At home, CHARGE uses float mode to keep batteries topped up. On the water, it charges from the alternator while the motor is running. CHARGE works with all battery types and includes a built-in emergency power transfer feature.
MSRP: $1,399 USD
https://www.power-pole.com/chargers/charge-marine-smart-charger
White River Knife & Tool Step Up Filleting Knife

White River Knife & Tool's new Step Up filleting knife is a unique filleting knife designed for hard work and demanding conditions. The handle uses Mahi Mahi green G10 material for visibility and excellent no-slip grip even when wet or slimy. Its step-up design provides extra knuckle clearance for improved control – removing skin and bones has never been easier. This hand-finished knife is made from precision-ground CPM S35VN, a high carbon stainless steel known for toughness, wear resistance and edge retention. The blade is heat treated for 58-60 Rockwell C hardness and cryogenically tempered. Its 8.5-inch full tang blade is leather stropped to a razor-sharp edge to slice through fish with utmost control and ease. The Step-up fillet knife includes a Kydex sheath.
MSRP: $150 USD
https://www.whiteriverknives.com/
Frogg Toggs Skipper and High & Dry Shoe
For all day foot comfort on the water, choose either Frogg Toggs Skipper water draining men's shoes with quick-drying air mesh breathable uppers, or High & Dry waterproof men's shoes. The Skipper features Frogg Toggs' premium water-drainage technology and quick-drying air mesh breathable uppers. The cushioned midsoles have built-in water expulsion release holes, and the lightweight outsoles use slip-grip rubber inserts. The bottom is constructed with an FTX Aquaclearz drainage system. Available in men's sizes seven to 12 in mossy green or black. The High & Dry men's shoe upper is a waterproof breathable knit featuring Osmotic Technology. They include memory foam insoles, lightweight yet rugged outsoles with rubber grip inserts. Available in men's sizes eight to 13 in black, black/grey or grey/black.
Skipper: MSRP $39.99 USD; High & Dry: MSRP $89.99 USD
Victorinox Swiss Army Sports Of The World: Fishing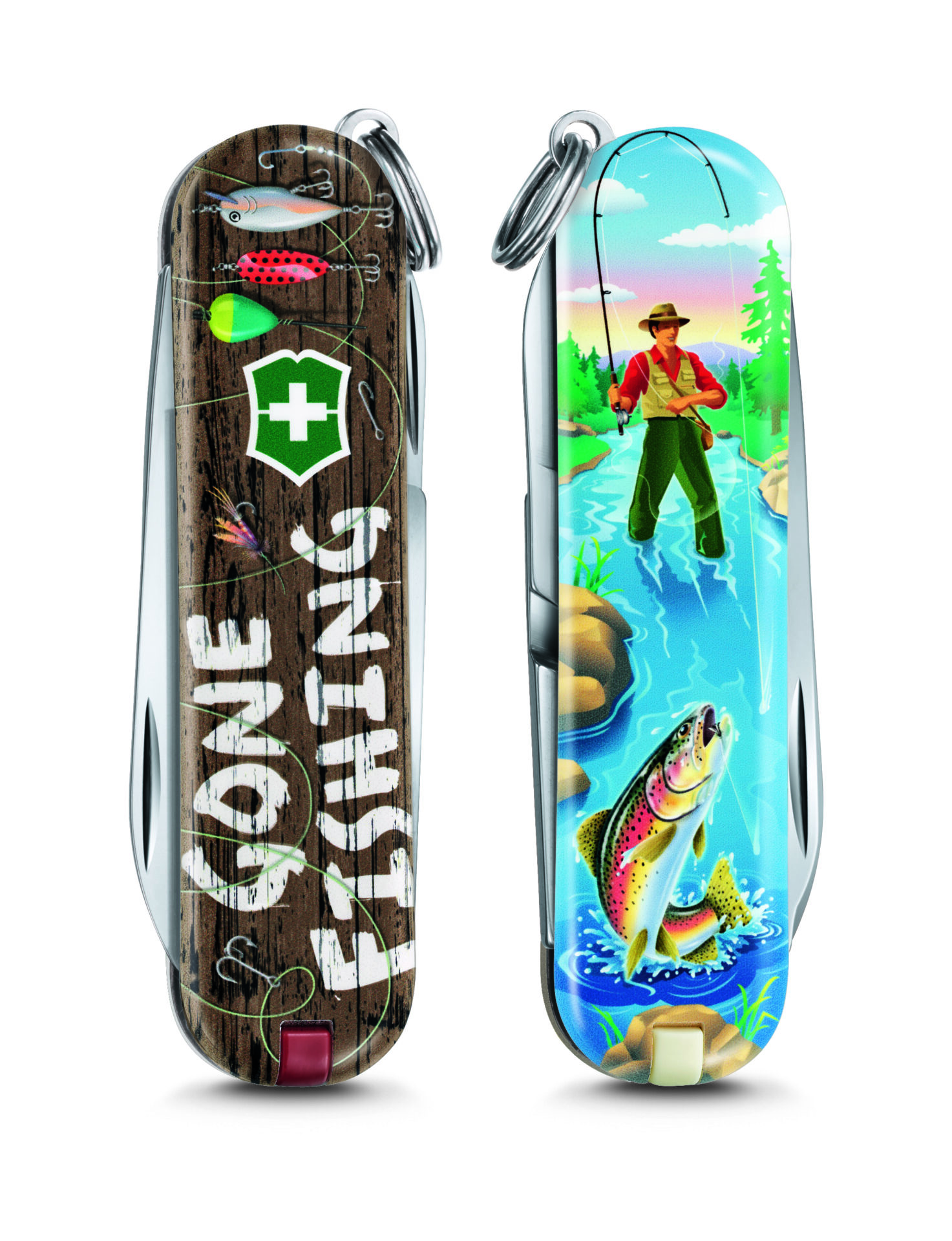 Victorinox's limited-edition Sports Of The World: Fishing is one knife series in a collection of 10 knives paying homage to the world's most loved sports. Over 2,155 designs were submitted globally, and the top designs were voted on by Victorinox fans worldwide. Each colourful and creative design depicts a different sport. Classic limited-edition graphic knives are available through the year 2020 while stock lasts. The seven functions on the limited-edition Sports Of The World: Fishing pocketknife includes a blade, nail file with screwdriver, scissors, key ring, tweezers and toothpick. If you're an angler and love knives, check out this unique collectable.
Available online for $31.50
https://www.swissarmy.com/ca/en
LIVETARGET ICT Flutter Sardine

Canadian lure maker LIVETARGET won the new product showcase award at ICAST 2019 with their ICT Flutter Sardine. It's a dynamic spoon hybrid that mimics a sardine fluttering in distress like no other. The Inner-Core produces a vibrant flash, while the feathered hook creates drag and holds the hook in the ideal strike position when falling. Lift and drop to create a falling shimmy action or snap the rod tip to impart an erratic twitch action. The result is a strobing flash that will trigger bites from almost any saltwater species. The Flutter Sardine is available in five sizes from 1.75 inches, three-eighths ounces to three inches, one-and-a-half ounces and six forage-matching patterns: gold/green, silver/bronze, silver/blue; glow/black; silver/pearl.
MSRP: $10.99
Yakima DoubleHaul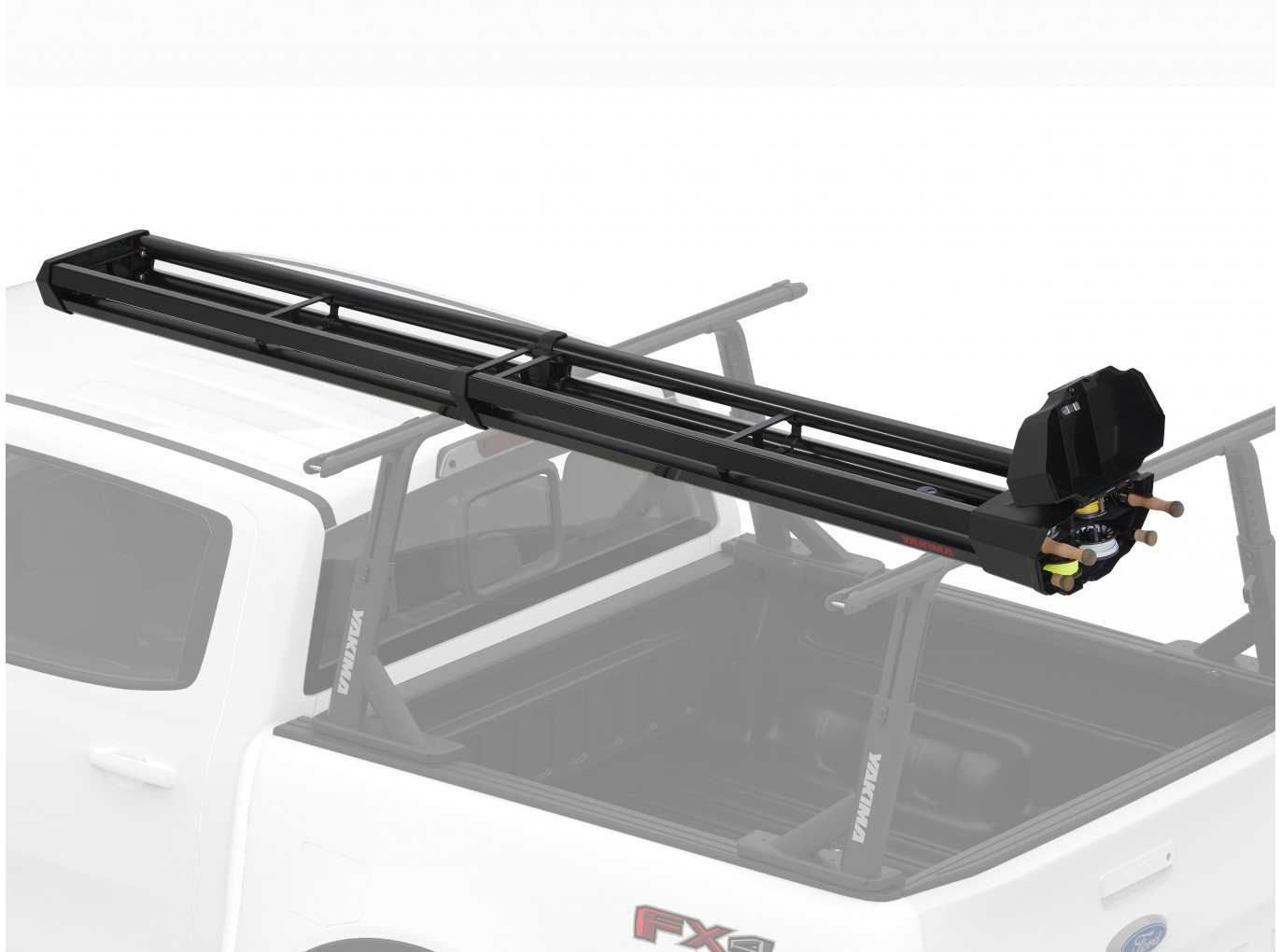 If you dream of spending more time fishing and less time rigging fly rods, Yakima's DoubleHaul rooftop fly rod carrier is your answer. This innovative product caught Gear Junkie's eye at the Outdoor Retailer Summer Market, declaring it Best In Show. This deluxe rooftop rod carrier keeps rods safe and fully ready to hit the water, offering protection for up to four rigged fly rods. The carrier is designed to hold rods on their sides to reduce wear on eyelets, while the felt-padded enclosure protects reels. Four individual aluminum rod tubes separate the fly rods and provide strength to the carrier. This rooftop fly rod carrier accommodates up to 10-wt and 12-wt reel sizes. The DoubleHaul mounts to most roof racks with a tool-free crossbar attachment. It telescopes from six to 10 feet to accommodate long rods or shorten it for convenience.
MSRP: $699 USD
Evinrude 150HP Power Tiller Engine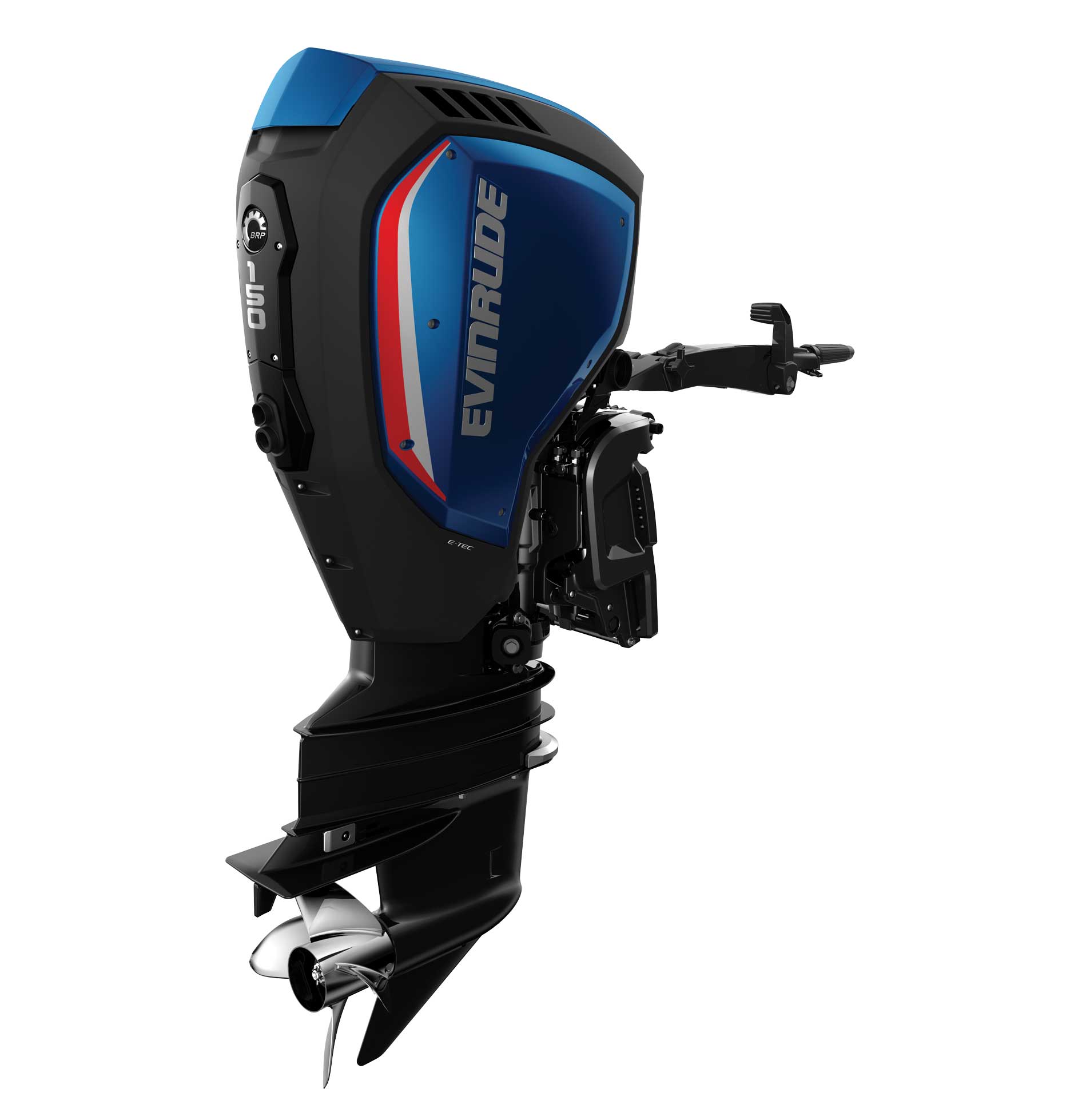 The new Evinrude Power Tiller is the industry's first 150 HP tiller-controlled outboard – the E-TEC G2 Power Tiller – with integrated power steering assist and digital shift and throttle. The Power Tiller is easy to use even in the worst conditions. The Power Tiller includes a suite of integrated engine features like iSteer, iTrim and iControl. A twist-grip throttle has adjustable friction capability to fine-tune resistance. A thumb-operated tilt and trim switch is easy to operate. The Touch Troll push-button sets trolling speed, a feature that anglers love. The ability to adjust the vertical and horizontal arm position enhances comfort and control. The E-TEC G2 has 30 per cent more torque, best-in-class fuel efficiency and 75 per cent fewer total regulated emissions compared to leading four-stroke outboard engines. The E-TEC G2 has no break-in period, one-touch winterization and no dealer-scheduled maintenance for five years or 500 hours. All Evinrude E-TEC engines com standard with a five-year factory backed coverage and no engine oil changes ever.
Abu Garcia Revo MGX Spinning Reel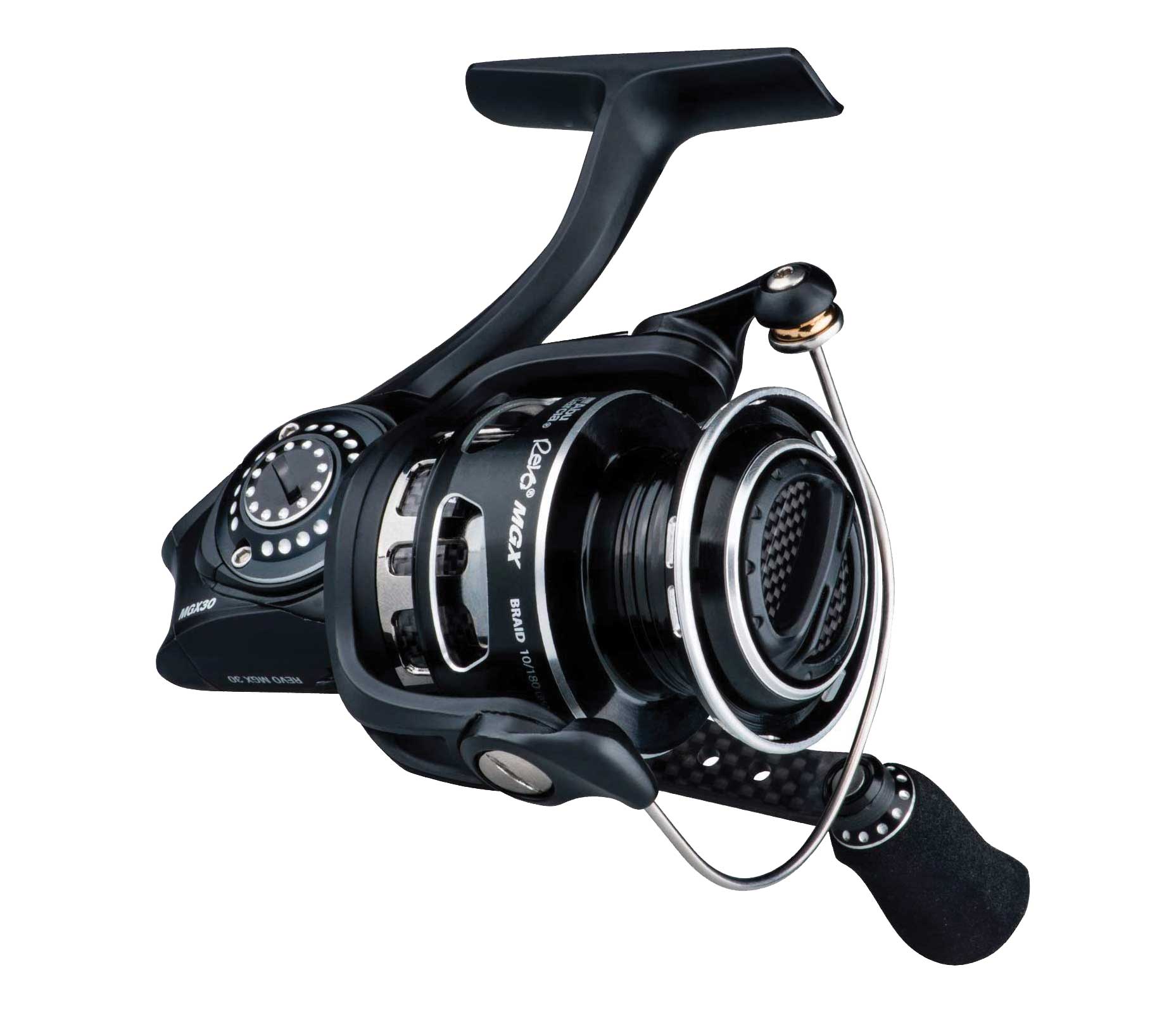 The redesigned Abu Garcia Revo MGX is a premium ultra-light spinning reel loaded with high-performance features. The reel uses a one-piece X-Mag magnesium alloy gearbox, premium aluminum machined gears and C6 carbon body, stem and rotor topped with a machined-aluminum braid-ready spool to achieve its light weight. Slow oscillation provides an even line lay. The addition of a new carbon-reinforced bail arm cuts down on weight without sacrificing strength. A 10+1 HPCR bearing system delivers super-smooth operation and exceptional corrosion resistance. Other premium features include Carbon Matrix drag system with K-Clutch anti-reverse, Rocket Line Management, Rocket Spool Lip design and a compact bent carbon handle with EVA knob. The MGX is available in two retrieve rate versions. The Revo MGX includes a spare spool and protective fleece bag.
MSRP: $314.95 USD
Fish Monkey Free Style Custom Fit Glove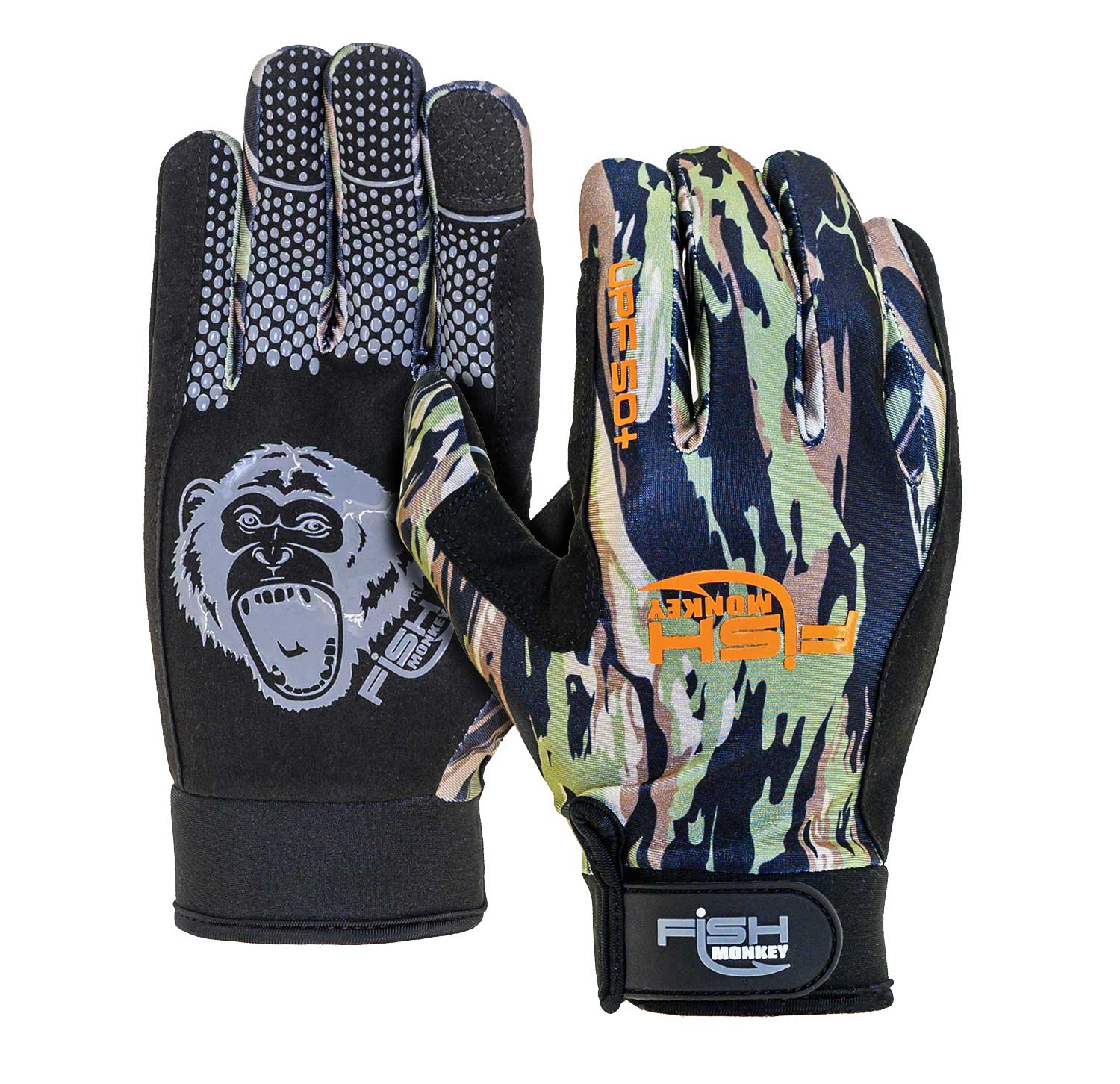 Fish Monkey gloves are all about grip in wet conditions. The Free Style custom fit glove, like all Fish Monkey gloves, is extremely durable, comfortable and designed to fit like a second skin. What's unique about this glove is how easy it is to customize to suit individual angler's needs. Simply cut off glove fingertips for increased dexterity and "feel'" for certain fingers. A non-slip monkey grip palm provides incredible grip. Wiring pads protect hands from line cuts. The gloves are made with four-way stretch material to feel like a second skin and it's quick to dry and breathable, too. Free Style custom fit gloves are built for aggressive use, protecting hands from cuts and scrapes. Now with new marsh colour pattern.
MSRP: $36 USD