Shimano Shimmerfall Jig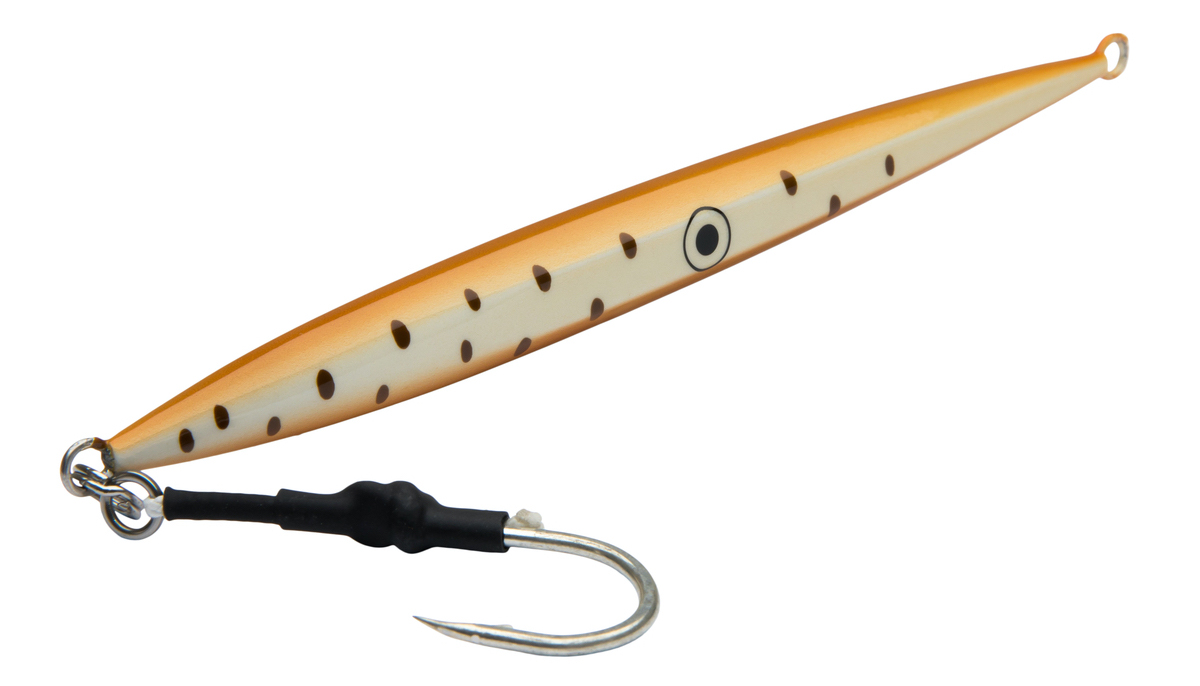 The Shimano Shimmerfall jig is the newest member of Shimano's Butterfly jig family. Its design excels at jigging in deep water and heavy current. The Shimano Shimmerfall has a slender design, allowing it to quickly cut through the water and reach the bottom when jigged vertically. The Shimmerfall's tapered edges make the jig come to life, provoking an aggressive bite. It's a versatile jig, and when fished as a slow-pitch jig, it catches the water and falls horizontally. It's engineered with tough wire hardware, to withstand violent strikes. The Shimmerfall jig is available in four weights – 100 grams, 140 grams, 170 grams and 210 grams, in six colour patterns – Blue Pink, Chartreuse White, Sand Eel, Blue Sardine, Pink Glow and Squid. All Shimmerfall jigs feature a biomimetic eye, and some models also feature Shimano's exclusive Scale Boost technology that attracts fish by reflecting more light.
MSRP: $11.99 to $17.99 USD
Old Town Sportsman BigWater PDL 132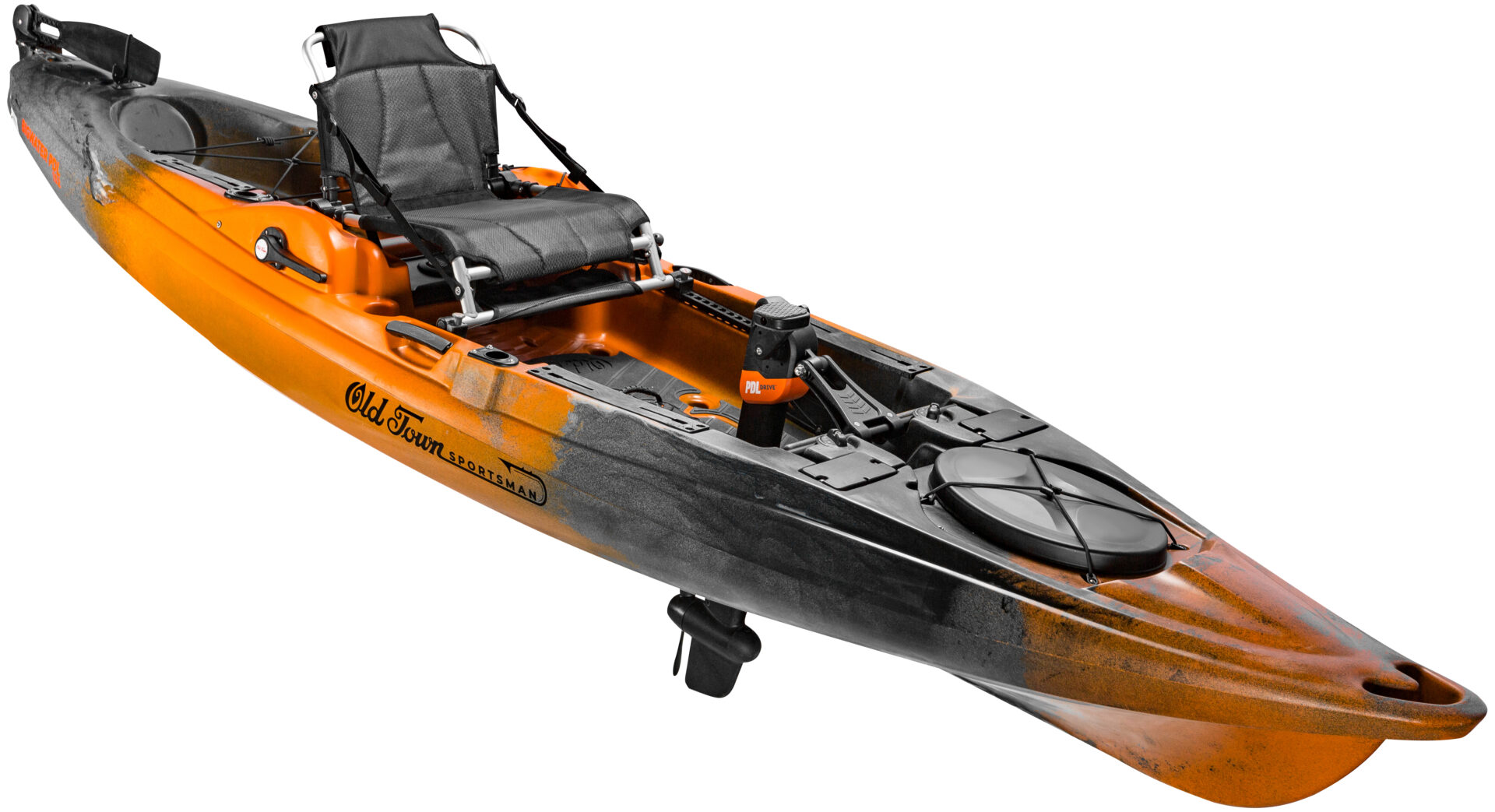 Old Town Sportsman BigWater PDL 132 pedal kayak lets you get to your spot, then stay there without paddling. Featuring the award-winning PDL drive, anglers enjoy precise boat control with instant forward and reverse maneuverability and stability. At just over 13 feet, the engineered hull design provides the efficiency desired in more open water and the stability required while standing. The BigWater PDL has an impressive 500-pound total weight capacity. Additionally, the BigWater PDL 132 comes equipped with extras for an unforgettable fishing experience. It includes one forward and two rear-facing rod holders, tracks for accessories, a stern tank well, sealed front hatch, universal transducer mounting system, paddle clip, cup holder and custom tackle box. The PDL drive and seat are removable for easy transport and storage. Choose from three camo patterns: Ember Camo, Photic Camo and Marsh Camo. Lifetime hull warranty and five-year PDL drive warranty.
MSRP: $2,899.99 USD
Huk Maverick Flannel Shirt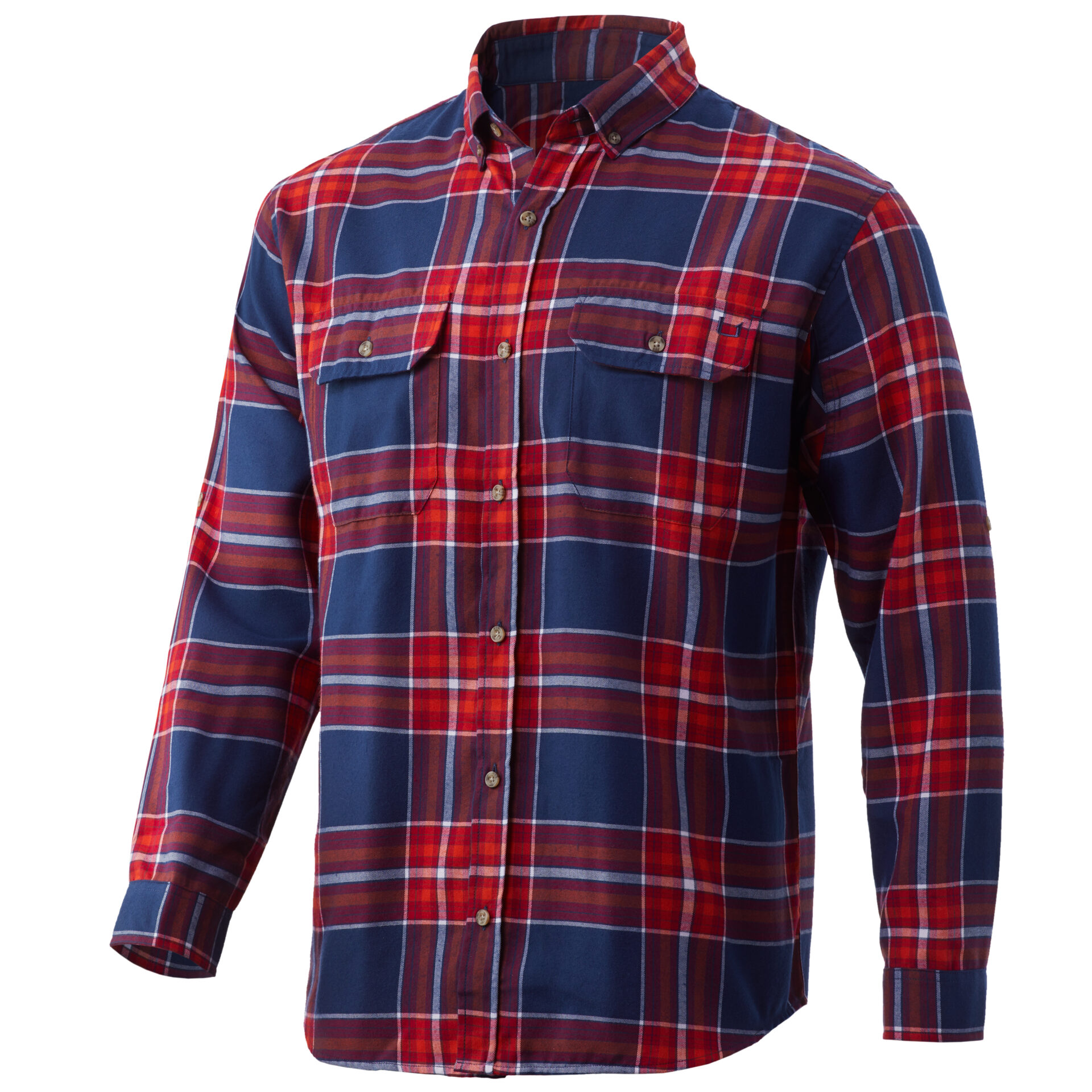 Huk Maverick flannel shirt adds high-tech features to a classic design. The Maverick is made of 100 per cent performance polyester, guaranteed not to shrink. Its water-resistant treatment shields the wearer from the elements. The long-sleeved flannel shirt includes two chest pockets with flaps and button closures. Keep eyewear spot-free using the integrated microfiber eyeglass cloth. The shirt is tailored for all-day performance on chilly spring days. This comfy flannel shirt is sure to be your new favourite.
MSRP: The Maverick flannel shirt is available in various patterns, colours and sizes, from small to 3XL, $70 USD (3XL add $5)
Rapala R-12 Fillet Knife

Rapala R-12 fillet knife features twice the speed and three times the torque of other cordless fillet knives. And it's built to perform in temperatures down to -18 degrees Celsius, perfect for Canadian anglers. Rapala's new R12 Heavy-Duty Lithium Fillet Knife Combo provides 80 minutes of continuous runtime, and the battery will charge completely in one hour. Its lithium-ion batteries give R12 a consistent speed and torque from fillet to fillet, without reduced power or slow down as battery power wanes. A power gauge keeps you apprised of the remaining battery power. The kit includes two sizes of stainless-steel PTFE-coated non-stick blades (six inches and seven-and-a-half inches), a two-amp rapid-charging base and two battery packs. The R12 Heavy-Duty is outfitted with a built-in LED light for filleting in low-light conditions. It carries a two-year warranty. EVA storage case included.
MSRP: $264.99
Gamakatsu G-Box 3700D2 Deep Utility Case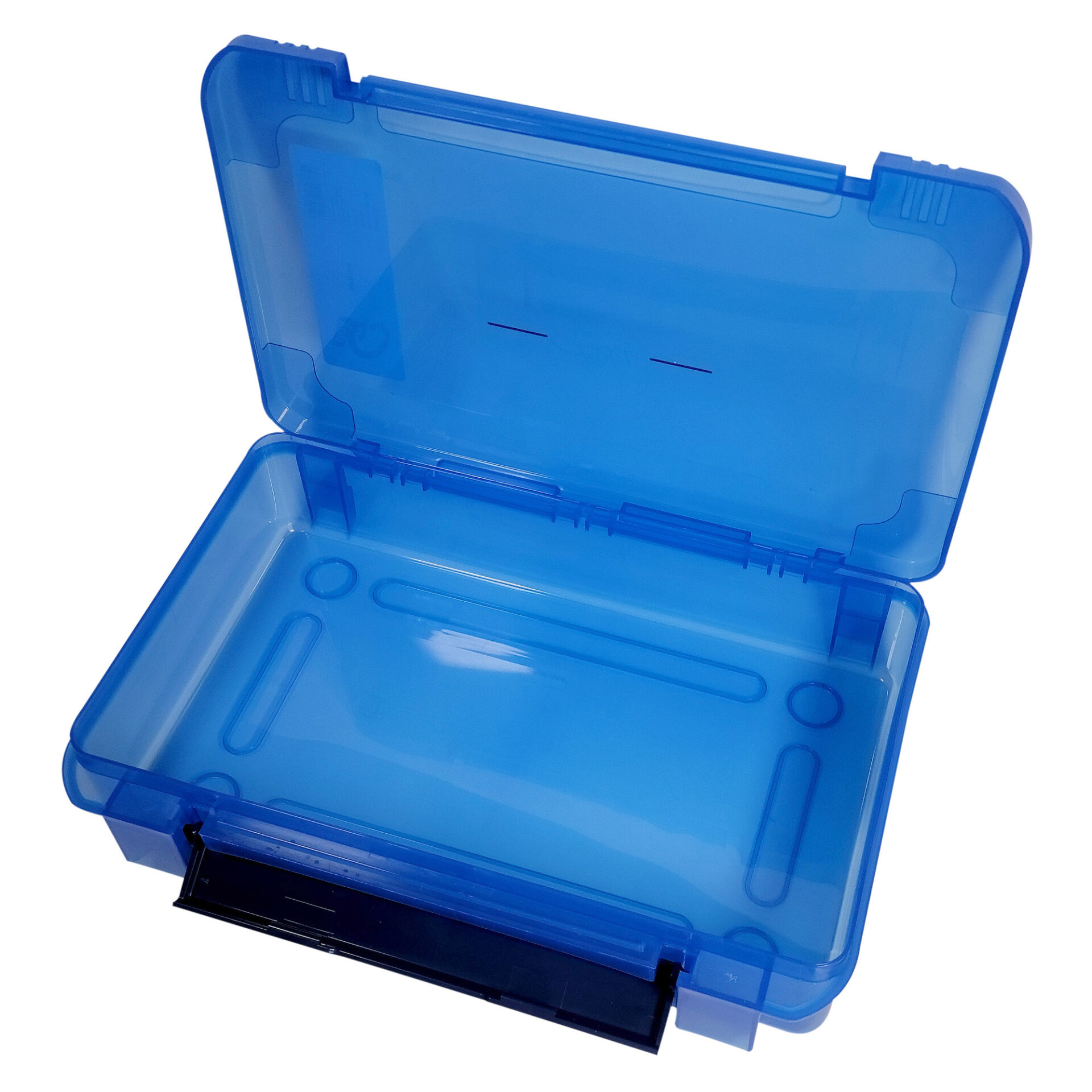 Gamakatsu G-Box 3700D2 Deep Utility Case is designed for anglers to carry large, bulky items that are otherwise difficult to store. The new G-Box 3700DE Deep Utility Case delivers more storage in a familiar footprint, adding utility to their existing tackle storage systems. The utility case is a large open box with no dividers, so anglers can easily stash bulky items like pliers, de-hooking tools, flashers or large baits. The hard shell protects the contents, while the easy-open lid clasps allow one-handed access. The G-Box 3700D2 measures 14 inches by nine inches by 3.2 inches, which fits inside existing tackle storage systems so anglers can expand the usefulness of tackle bags and onboard cubbies.
MSRP: $18.04 USD