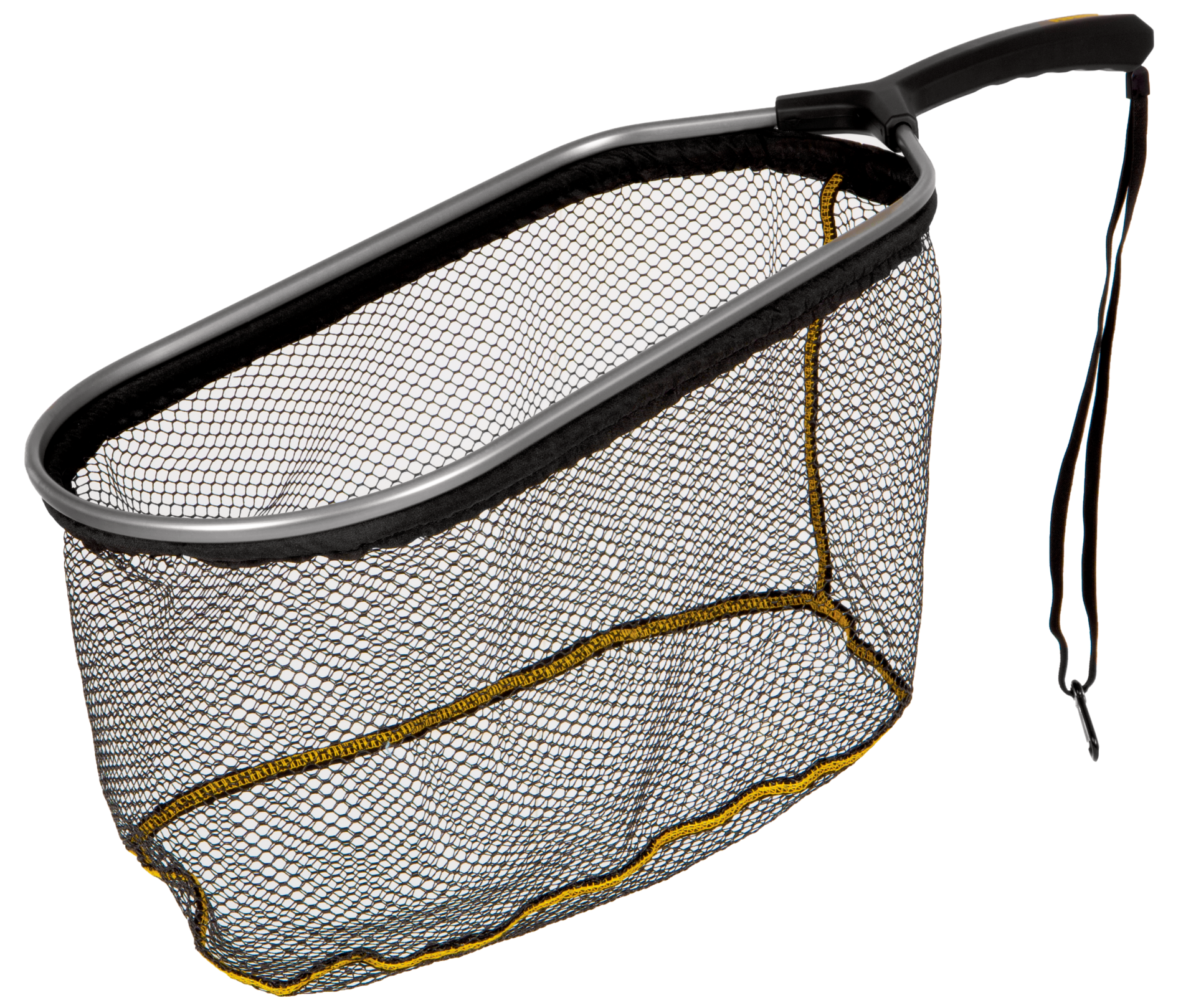 Frabill's Floating Trout nets resemble the ones trout anglers have relied on for generations. A contemporary upgrade uses innovative technology and materials, including updated hoop, mesh and handle materials, improving the time-honored design. The classic hoop shape comes in five sizes to match your fishing style. A buoyant hoop keeps the net on the surface, and its gunmetal finish offers long-lasting durability. A comfortable rubber grip ensures a no-slip hold with wet hands. The net's lanyard keeps it tethered to you or your boat. A short handle is easy to maneuver, making it ideal for a kayak or float tube's tight confines. The Floating Trout family of nets uses a tangle-free dipped micromesh material that ensures a fish's protective slime coat remains intact. The fine, coated mesh is hook-resistant, so crankbait anglers won't find their lures stuck to the net. The flat-bottom design supports fish evenly, minimizing handling stress.
MSRP: $32 to $48.50
frabill.com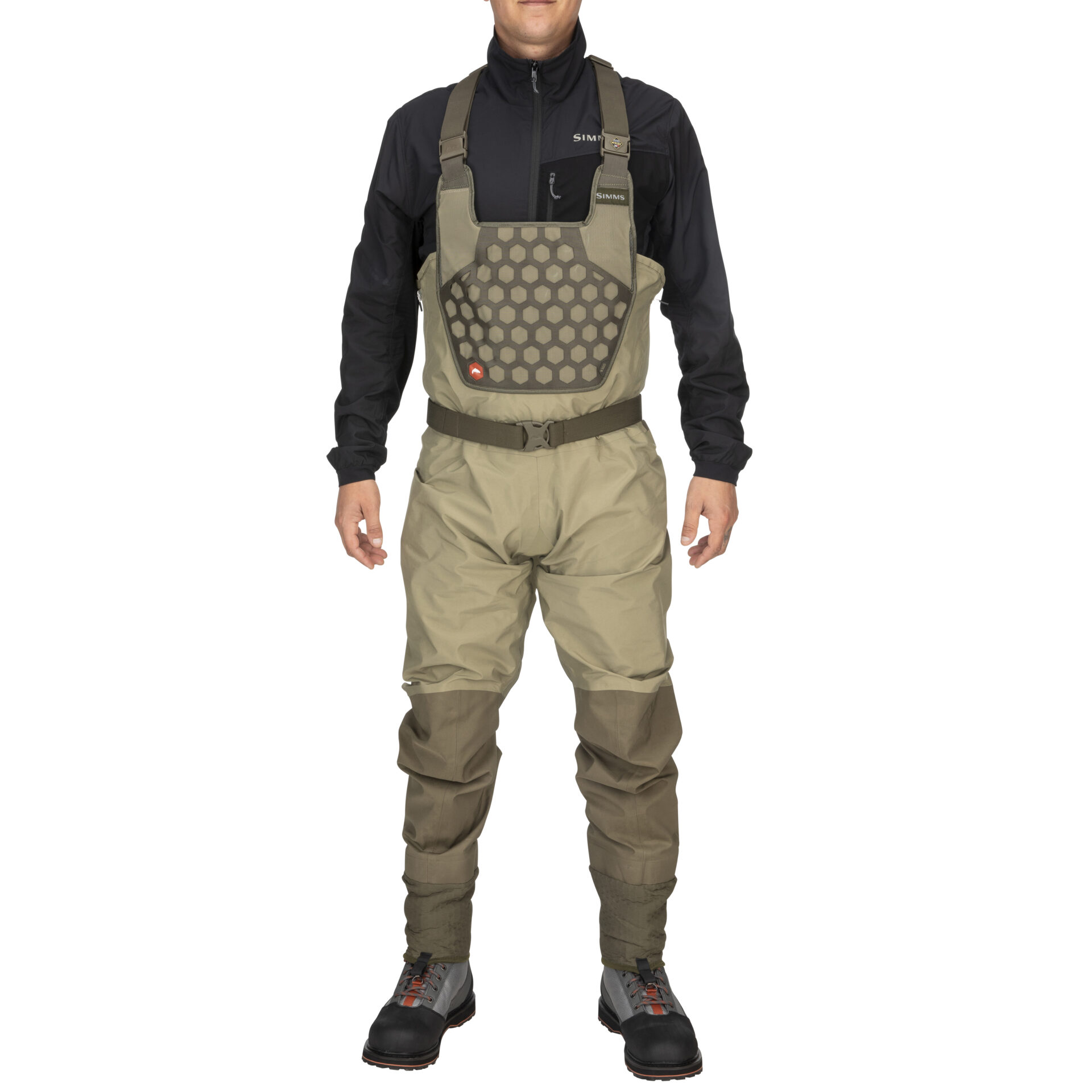 SIMMS Flyweight waders are for the high-output angler. The innovative new design is loaded with features for all-day comfort. These stocking foot waders are lightweight yet durable. Made from three different Gore-Tex fabrics, they strategically provide breathability, flexibility and protection where it's needed most. The Flyweight waders feature stretch panels in the crotch and sides for increased mobility. The waders incorporate the innovative 5.11 Hexgrid accessory system, providing customized access to gear on the go, such as a pack vest, bottle holster or bear spray. Air mesh suspender straps and a scalloped top hem increase breathability and ease of movement. The wader also features dual-zippered stretchy side gussets for relaxed and athletic options, patented front and back leg seams for fit and mobility, as well as Hex Gravel Guards for improved drainage and packability. Anatomically correct left and right stocking feet, with an anti-microbial finish, finish out the waders.
MSRP: $549.95 USD
simmsfishing.com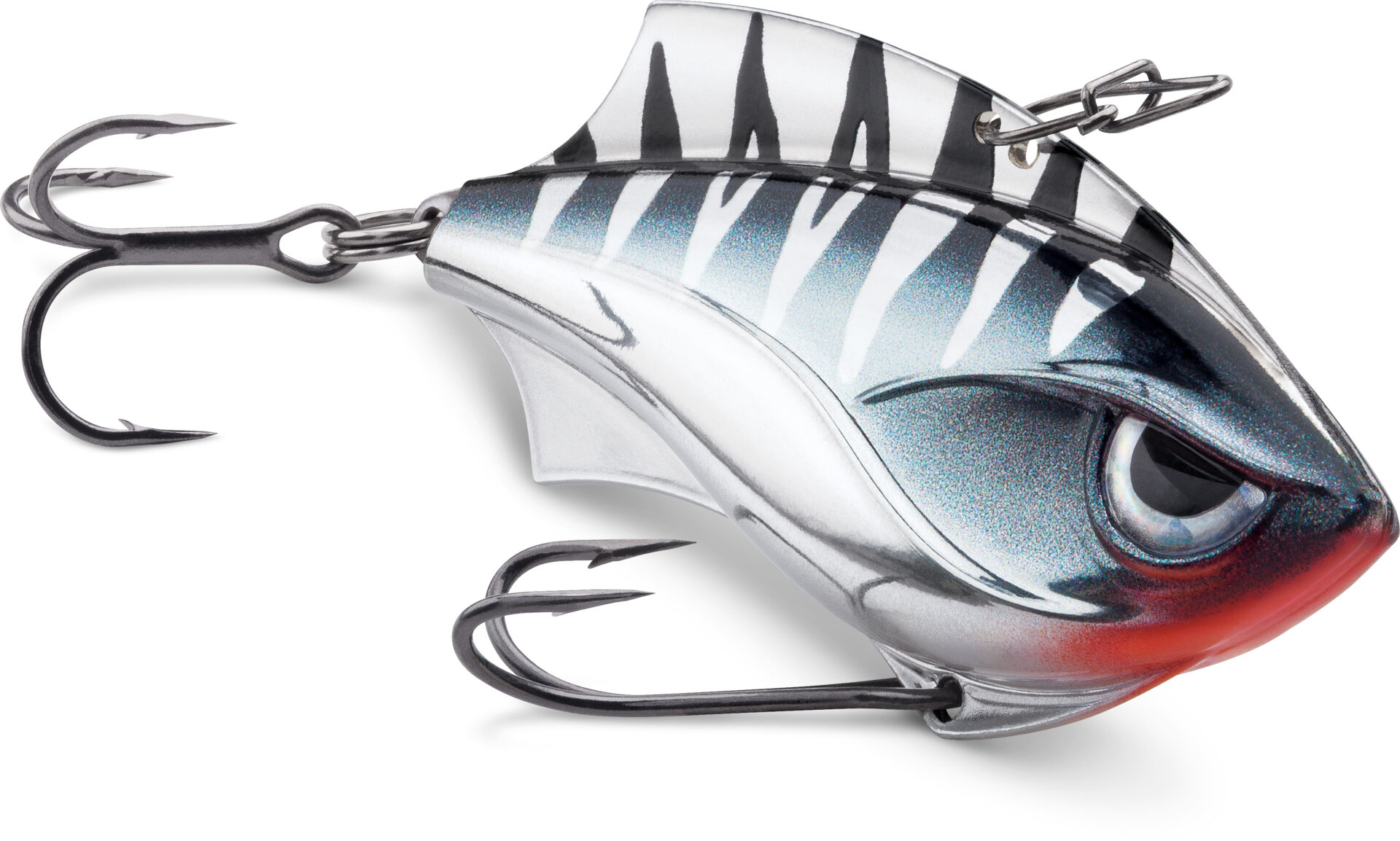 It's the new Rapala Rap-V Blade, where the "V" stands for versatility. Rapala dubbed its new bait, "The multitool of fishing lures." The Rap-V Blade is a hybrid lure that combines the best of a lipless crankbait with a blade bait. Rapala's distinctive loud BB rattle system creates an irresistible vibration on the lift or retrieve. It can be worked at any depth, from the shallows to deep waters. A huge, angry eye on the Rap-V Blade triggers an aggressive bite. The extra-wide metal dorsal fin blade features two line-tie positions. Tied to the front tie hole, the lure provides slow, lazy-fall action, while in the rear hole position, it falls faster with a head-down action. The lure includes a sharp double belly hook and treble rear hook. Available in 16 irresistible colour patterns, the No. 6 Rap-V Blade is two-and-a-half-inches long and weighs half an ounce. Any season, any fish, the Rap-V Blade is the lure anglers want.
MSRP: $13.99
www.rapala.com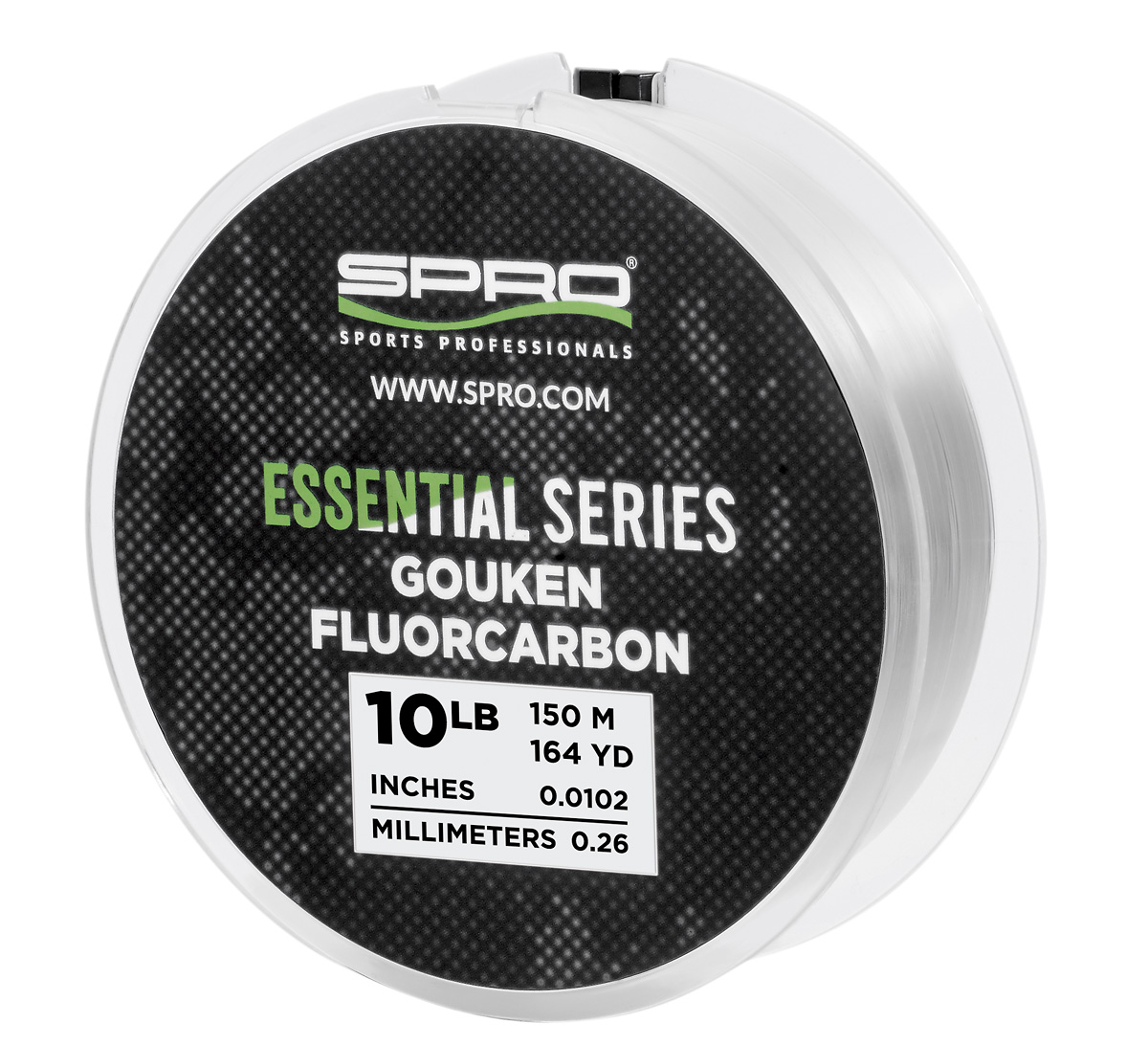 SPRO's Gouken fluorocarbon line offers a new reduced diameter fishing line. Don't let its small size fool you; Gouken is tough and strong. Maintaining a balance of power, sensitivity and environmental camouflage is the trifecta of the perfect fishing line, and the Gouken fluorocarbon line excels in all three areas. The small diameter is exceptional sensitivity, helping anglers 'feel' baits and lures. Fluorocarbon line delivers tough-as-nails abrasion resistance for fishing over rocks, logs and weeds. The line blends into the environment by allowing light to pass through rather than refracting off it. Gouken Fluorocarbon line comes in value-priced 150-metre spools in 10-, 12-, 15-, 16- and 20-pound test.
MSRP: $24.25
spro.com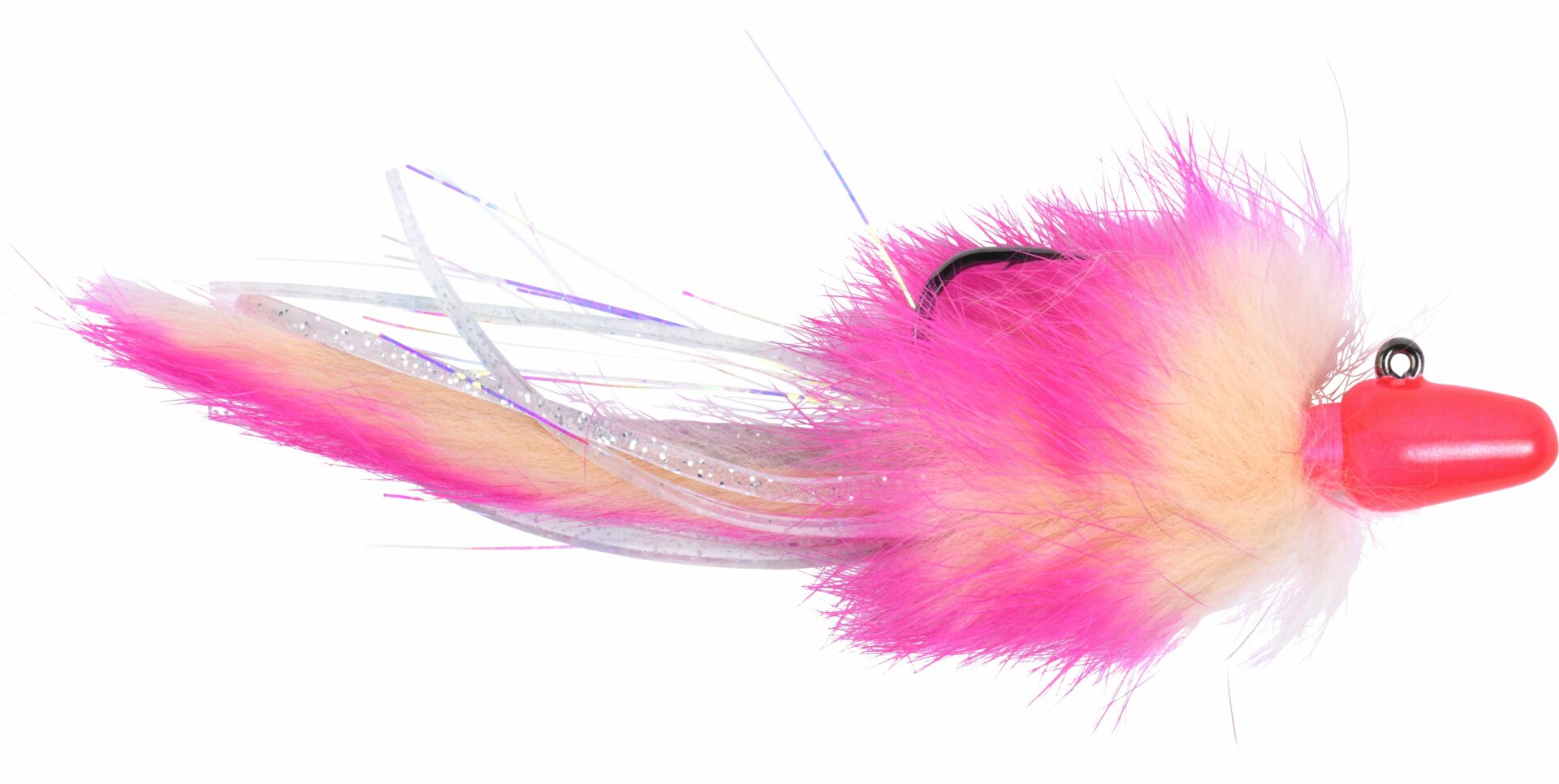 The Yakima Bait Twitcher Jig answers the demand for a premium jig. The Twitcher Jig is available in three sizes, three-eighths, half and three-quarter ounces. Its bullet/darter head design casts far and can be fished at all depths. The flashy Twitcher is dressed in rabbit fur, combined with a silicone tentacle body surrounded with strands of reflective tinsel. The quality is further enhanced with a durable powder-coat head paint, cleaned eyelets, and heavy-duty 4/0 size Gamakatsu pre-sharpened hook. While the Twitcher Jig will likely catch any fish that swims, anglers chasing coho salmon will be especially pleased with its look and performance. Twitching is the method of casting out and allowing your jig to fall to mid-depth or near the bottom, at which time you need to lift and lower your rod tip 12 to 18 inches as you retrieve the line. It's a proven and productive fishing technique for coho salmon as they stage at river mouths or upriver holding areas. The technique works for steelhead, chinook and more.
MSRP: $5.99
www.yakimabait.com