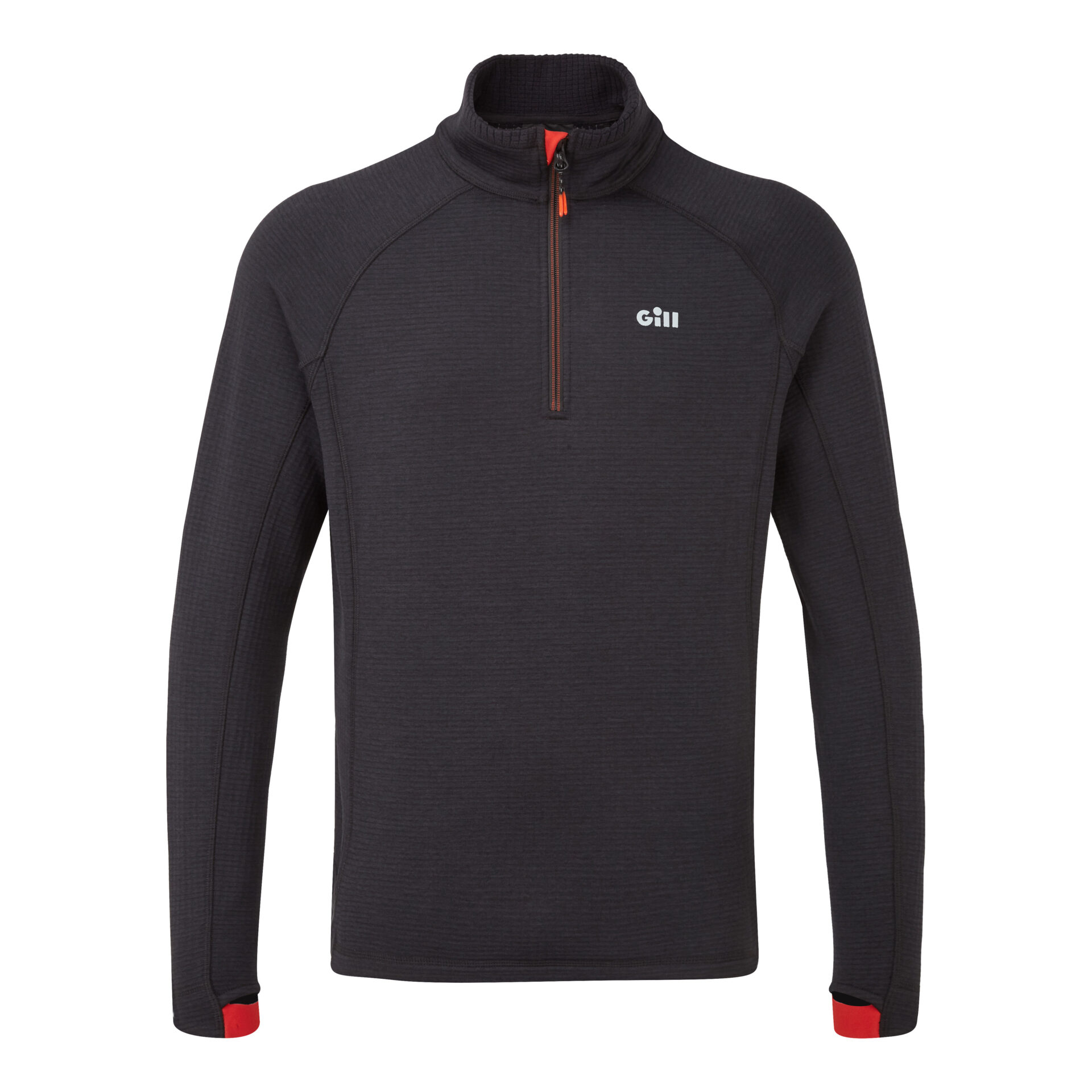 Gill OS Thermal Zip Neck & Leggings
There's no better way to stay warm, dry and comfortable than using a layering system. Gill Fishing introduces the OS Thermal zip neck and leggings, engineered for thermal insulation and anatomical fit. Both garments feature a four-way stretch thermal fabric with a brushed waffle interior for warmth, moisture wicking and breathability. Its interior grid structure enhances compressibility, airflow and drying time. The outer face works well under raingear and ice fishing outerwear. The garments are tailored for all-day comfort on the water. Made from 95 percent polyester, five per cent Elastane, Gill's technical layering garments are machine washable. Gill's OS Thermal zip neck features a YKK front zipper for ventilation and discreet thumb loops to hold sleeves in place and reduce heat loss. Raglan sleeves provide comfort and full range of motion. Available in sizes S to 3XL. OS Thermal Leggings offers a soft-touch elasticated waist and low-profile drawcord adjustment. OS Thermal Leggings are available in sizes S to XXL.
MSRP (USD): $79.95 leggings and $99.95 zip neck
CJ Special Lures
Charlie Jones, of Duncan, BC, designed a unique spoon lure known as the CJ Special that's irresistible to freshwater and saltwater fish. Part its magic is the lure's action. With a balanced shape and bend and twist in the tail, it generates an alluring side-to-side roll – eight to 12 inches in one direction and then reverse. The erratic sweeping action mimics baitfish and is deadly for predatory fish like salmon, halibut, pike, steelhead and walleye. CJ Special lures are available in either aluminum or brass, in three different shapes and a range of sizes from 1.5 to five inches. There are dozens of CJ Specials to choose from, so one is sure to suit your target species. CJ Special lures are effective for casting, jigging (including ice fishing) and trolling. PEETZ Outdoors creates the CJ Special, to Charlie's exacting specifications, right here in Canada.
MSRP: $13 to $16.50.
https://www.peetzoutdoors.com/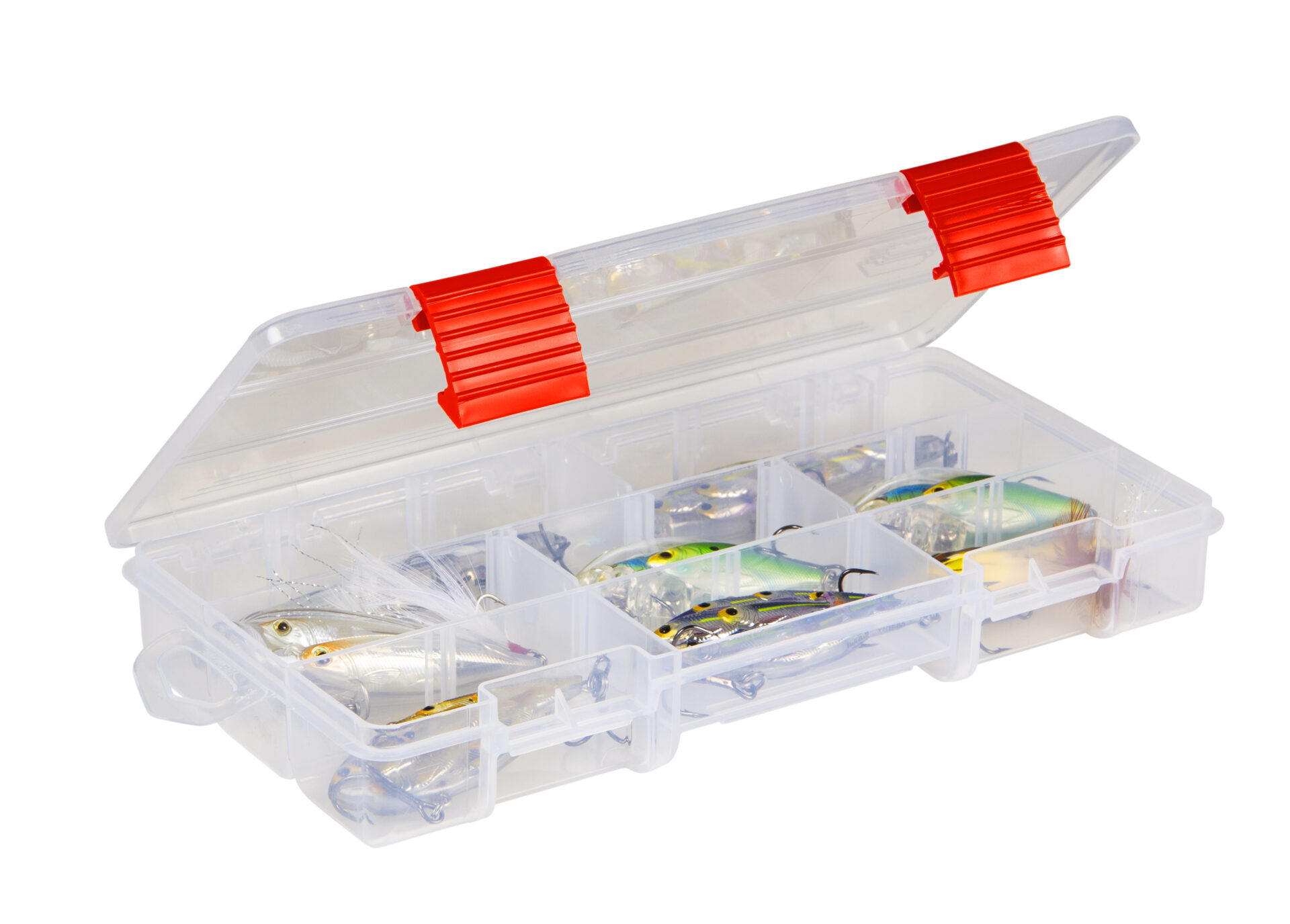 Plano Rustrictor Stowaway
Rust never sleeps – a fact that every saltwater angler knows all too well. It's important to wash, rinse and dry everything after a day of fishing, but sometimes our lures don't get the love and attention they deserve. Plano's new Rustrictor Stowaway adds rust-proof protection to the Stowaway tackle storage line. The protective stows, identified with bright red latches, protect tackle with volatile corrosion inhibitors (VCI). The Rustrictor Stowaway is not intended as a replacement for thorough lure washing and long-term maintenance, but it does fight rust and corrosion for day-to-day use. Rustrictor begins working the moment the box closes, filling the Stowaway interior with VCI vapor that stops rust before it can start. Rustrictor doesn't leave a film, residue or odour on the tackle. The Rustrictor Stowaways are available in seven models from 3500 to 3700 sizes, protecting all terminal tackle and hard bait needs.
MSRP: $6 to $15 USD.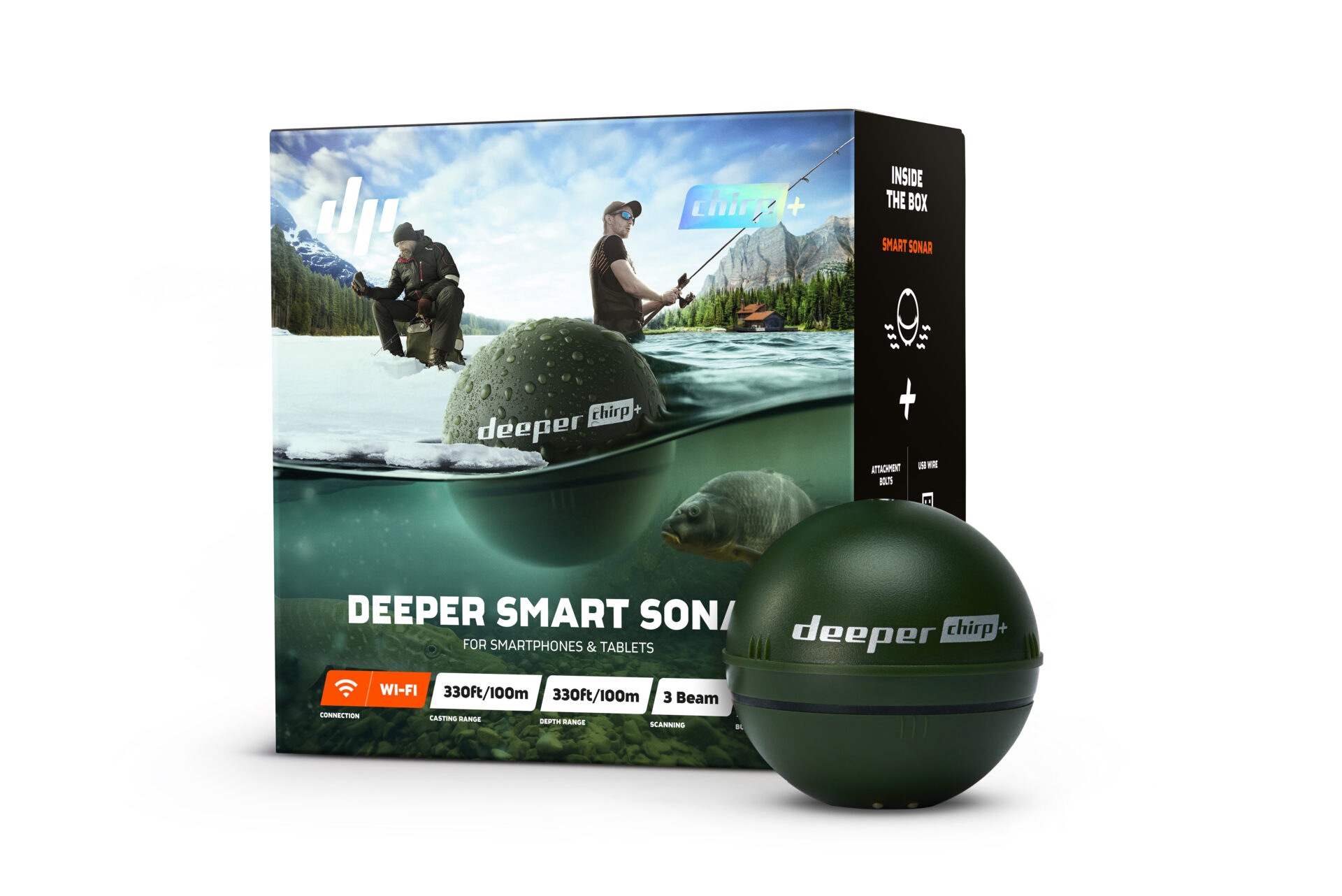 Deeper Smart Sonar CHIRP+
Deeper CHIRP+ is a castable, GPS enabled, wi-fi fish finder. It utilizes CHIRP (Compressed High Intensity Radiated Pulse) sonar technology which sends out a continuous flow of frequencies, ranging from low to high, for improved clarity and resolution. CHIRP's three beam frequencies help locate target species holding spots and can pinpoint fish even in very deep water. The Deeper CHIRP+ is about the size of a baseball and weighs 90 grams. To use, the angler places the unit in the water and pairs it with a smart device. Within seconds, the sonar is ready to find fish and map habitat out to 100 metres away. To scan the water or create maps, the unit is cast out and reeled in or trolled beside the boat. It's also an effective sonar for ice fishing. The app saves maps for future reference. Deeper CHIRP+ has target separation of one centimetre, so you'll be able to easily pinpoint target species even when they are amongst a school of bait fish, or track the tiniest lure when vertical jigging.
MSRP: $420 USD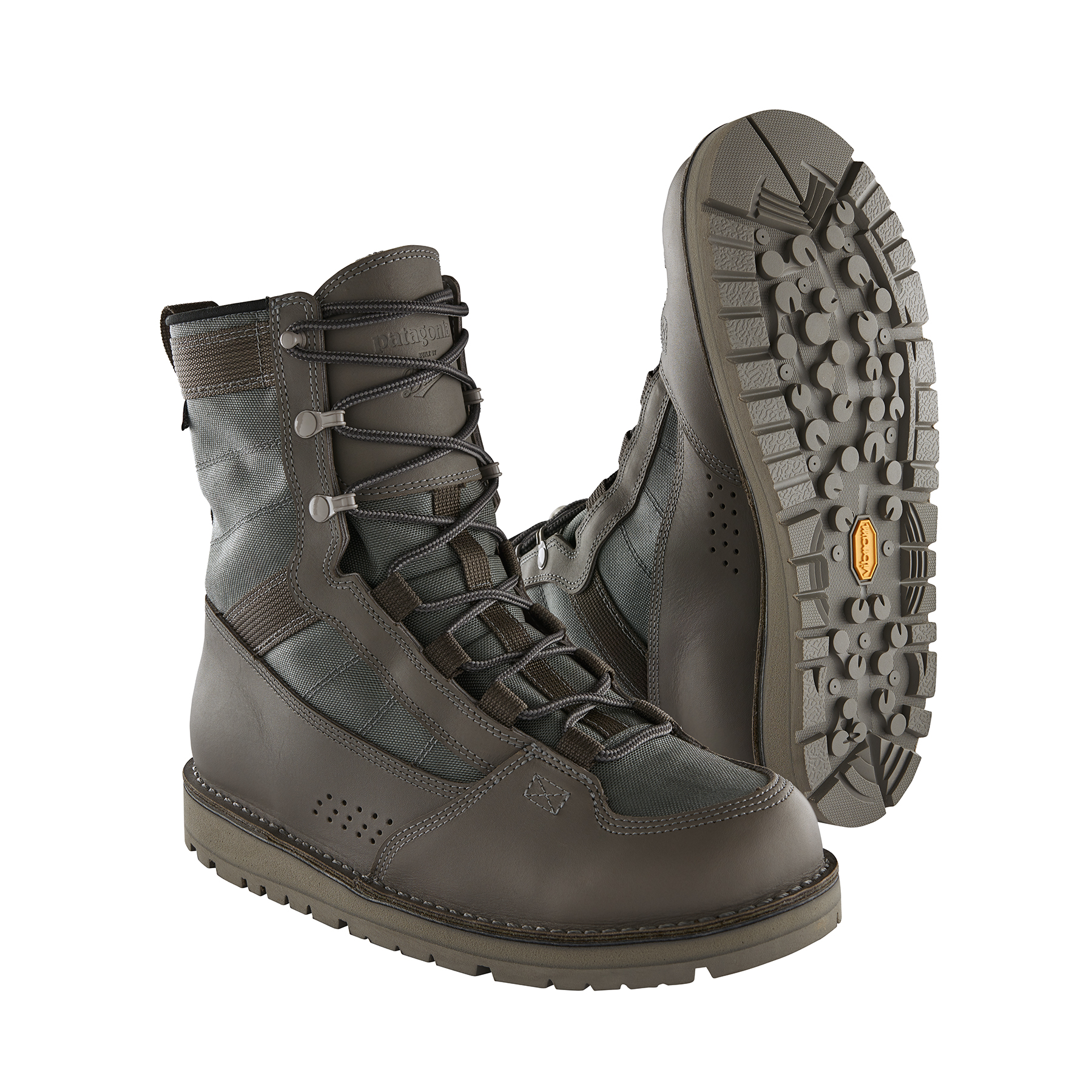 Patagonia River Salt Wading Boots
If you fish high-alpine lakes or backcountry rivers, you'll love the light-weight Patagonia River Salt wading boots – they're perfect for long approaches and wading in both fresh and saltwater. Vibram soles provide secure traction across a wide range of surfaces and accept studs for added traction. The River Salt wading boots were co-developed with Danner. They feature waterproof, full-grain leather uppers and tough 1,000-denier nylon panels. An adjustable speed lacing system customizes fit and support on uneven surfaces. A molded one-piece insole construction reduces the boot's weight. Uppers use stitchdown construction, allowing the boots to be resoled for lifetime performance. Perforated drains on both sides of boot upper clear water quickly; for faster dry times, upper design is free from unnecessary foams and backers. The River Salt wading boots weigh 1,593 grams.
MSRP: $559