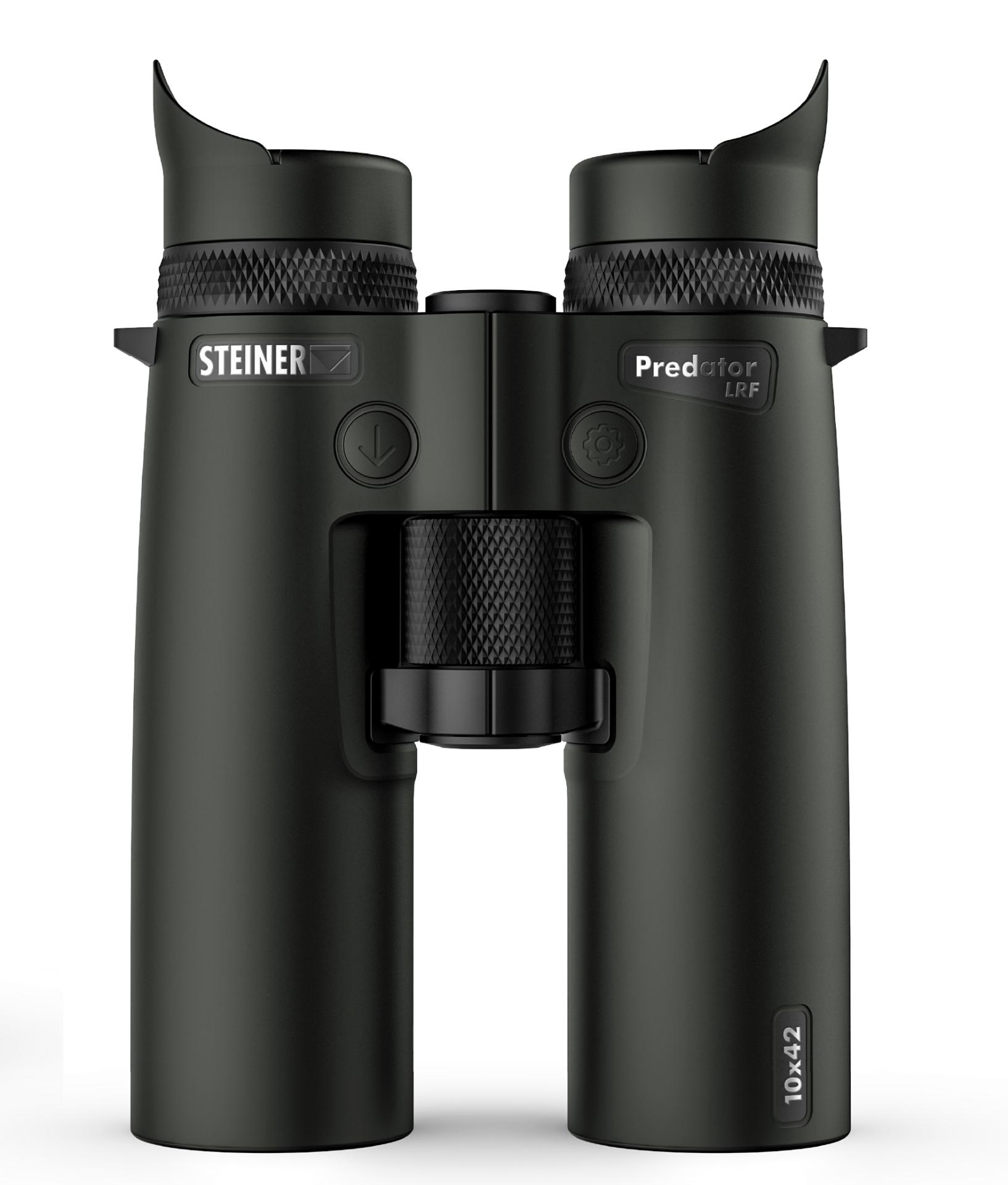 Steiner Predator 10×42 LRF Binoculars
Steiner packed decades of range-finding experience into the development of the new Predator 10×42 LRF hunting binoculars. Using HD glass, they added a diamond coating for optimum light transmission and high-contrast imaging. These binoculars offer a compact, lightweight design and feature electronic components that are fully integrated into the binocular housing for an optimal grip without protrusions. The built-in angle compensation displays an automatically adjusted distance or line of sight and angle observation. It will range in metres or yards and operates in a variety of modes, including standard, rain, long distance or short distance, and you can quickly learn a landscape with its scan mode. With minimal rotation, its central focusing wheel provides quick and absolute sharpness from close to infinity. It ranges from 5.5 to 1,969 yards, weighs 35.8 ounces and is 6.85 by 5.4 by 2.0 inches in size. Includes the Steiner Heritage Warranty with three years on the electronic components.
MSRP: $2,110 CAD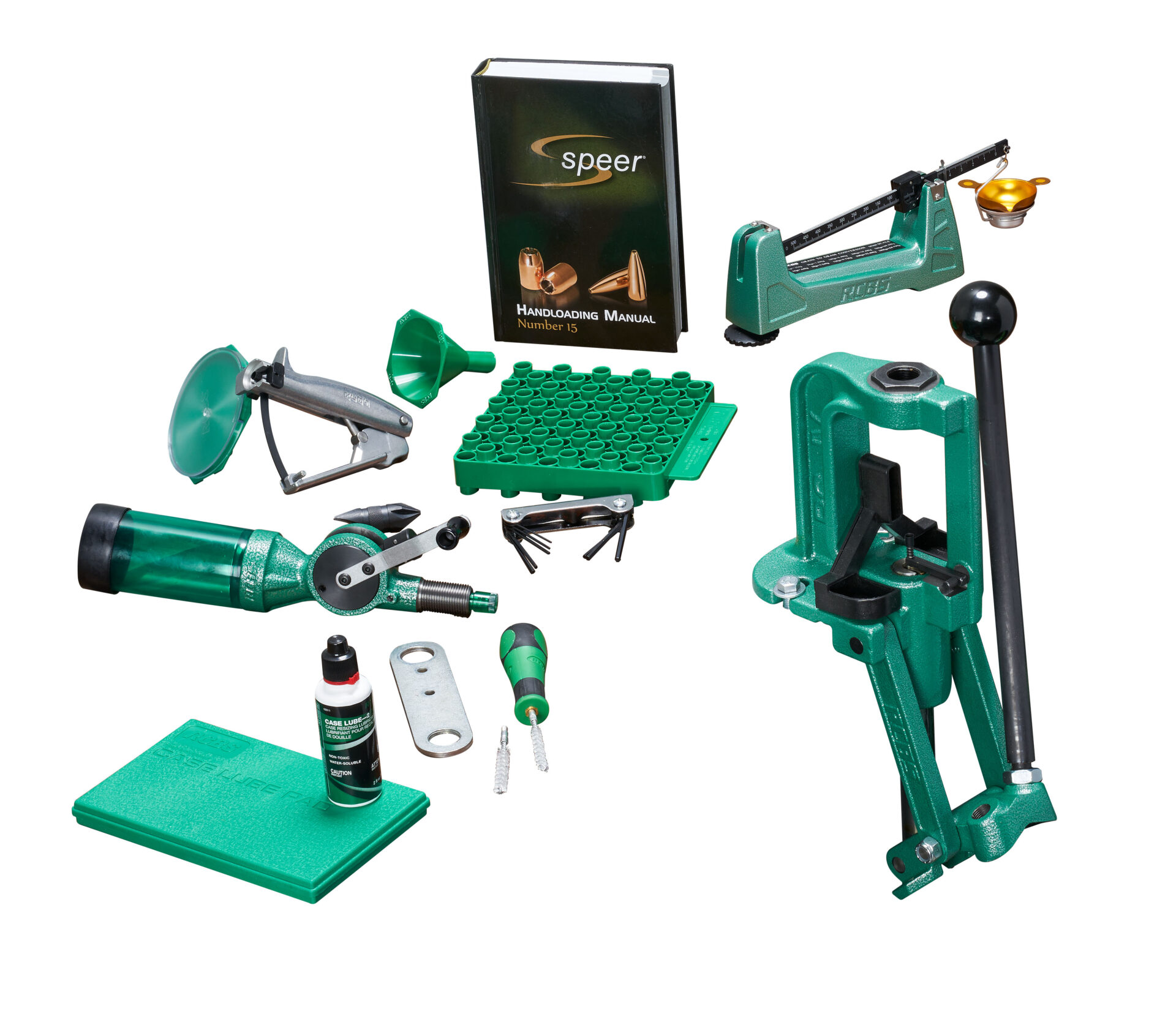 RCBS Rock Chucker Supreme Master Reloading Kit
Whether you are just starting out or are a long-time reloader that is looking to upgrade your reloading equipment, RCBS has put together the do-it-all kit. The Rock Chucker Supreme Master Reloading Kit contains everything you will need except dies, shell holders and a caliper to handload premium-quality ammunition. It contains a Rock Chucker Supreme Press, .17-60 debur tool, accessory handle with two case neck brushes, M500 mechanical scale, Uniflow-III powder scale, hand priming tool, universal case loading block, hex key set, case lube kit, powder funnel and a Speer reloading manual.
MSRP: $724.99 CAD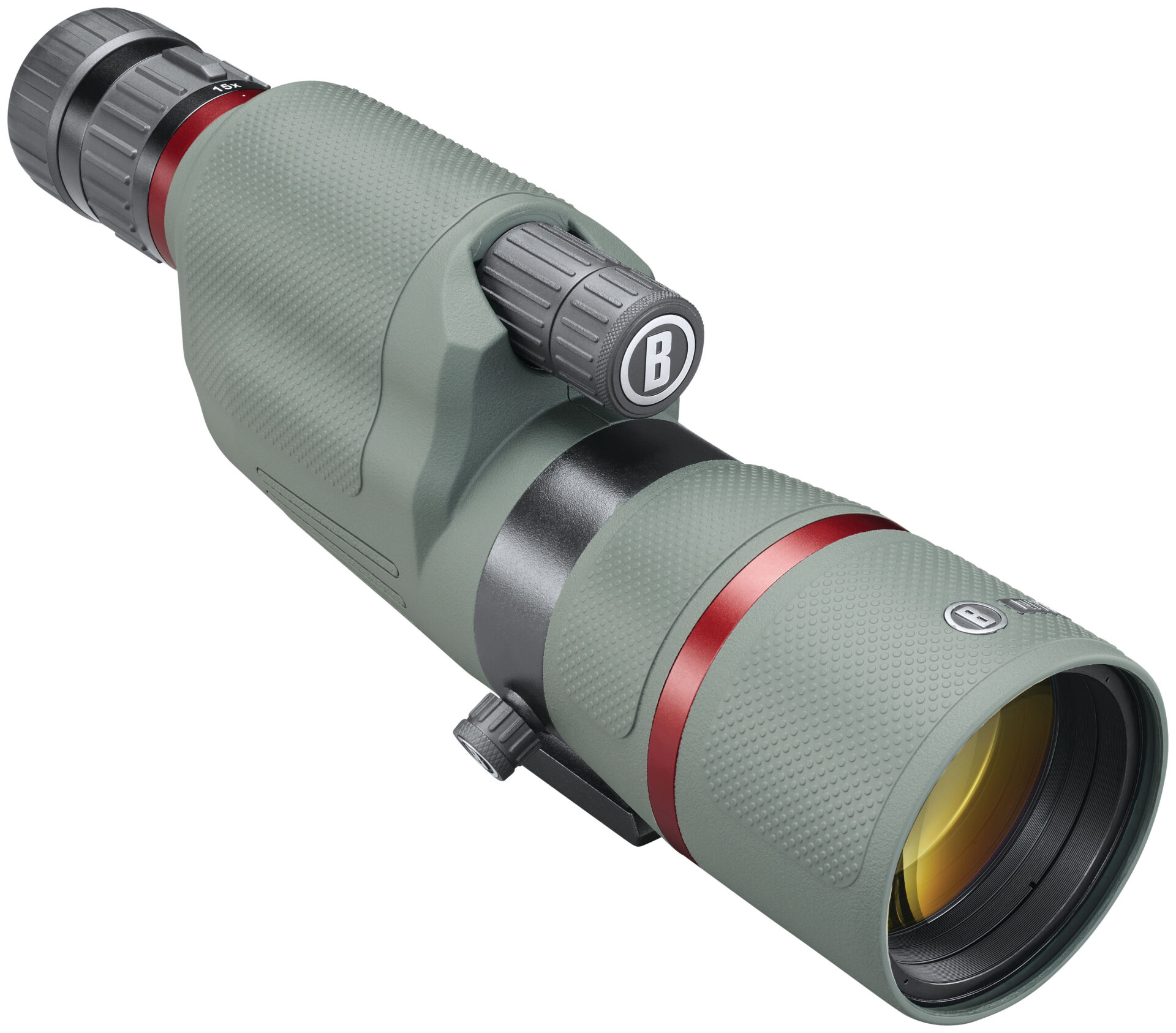 Bushnell Nitro 15-45×65 Spotting Scope
If you are looking for a compact, lightweight spotting scope that offers a wide field of view for optimal coverage over large tracks of terrain, the Nitro 15-45×65, with its generous eye relief, is the answer. The 65-millimetre objective lens, fully multicoated optics and ED prime glass maximize light transmission and resolution in daytime and low light. The exterior lens offers EXO Barrier protection that bonds with lens surfaces to repel water, oil, fog, dust and debris. It is IPX7 waterproof, includes dual focus wheels for fast and fine focus, and is constructed with a magnesium chassis that is rubber armor coated. The rotating tripod ring allows the user to rotate the scope for all types of viewing and comes with an integrated sunshade, a semi-rigid EVA case, SPUDZ lens cloth, quick start guide and a full lifetime ironclad warranty. It is 12.3 inches in length and weighs 46.6 ounces.
MSRP: $789.99 CAD

Winchester Super X 4 Left-Hand Shotguns
When it comes to semi-auto shotguns, lefties have largely been forgotten. This reality was borne out by my lack of success in finding a lefthand semi-auto for my grandson. He ended up with a bottom-ejecting pump. This year, Winchester has introduced a new series of left-hand semi-auto shotguns, the Super X 4 Left Hand. The line includes the Left Hand with a synthetic stock and metal matte finish, the Field with a walnut stock and matte metal finish and the Waterfowl with a synthetic stock and three camo finishes: Mossy Oak Shadow Grass Habitat, Mossy Oak Bottomland and Realtree Max-7. Depending on the model, they are available with three or three-and-a-half-inch chambers and with either 26 or 28-inch barrels. All three models include three chokes: F, M, IC.
MSRP: $1,679 CAD
Nomad's Leafy Quarter-Zip Pullover & Pant
Designed with the turkey hunter in mind, I see the Leafy quarter-zip pullover and pant having a much broader use, especially for early season archery hunts. Both the pullover and pant utilize a 3D leafy fabric with printing on both sides for the most realistic Mossy Oak Shadow Leaf camo. The quarter-zip pullover offers four-way stretch construction for maximum range of movement, moisture-wicking management, adjustable hood, zip front, zip dump gear pouch, and is breathable, quick drying and lightweight. The pant offers the same moisture-wicking breathability in a two-way stretch fabric, cargo pockets and ever adjust waistband with a button closure. Both can easily be stored in your pack until you reach your stand or hunt area. Sizes: Quarter-zip pullover in M/L-XL/XXL, pant in M-XXXL.
MSRP: $100 US each