I've been using pack dogs for nearly two decades now and have come to really appreciate their companionship, packing ability and nose for danger, especially on solo forays in bear country. You will never sleep better in the mountains than you will with a dog at your side. They are so in tune with the environment that they will alert you to any danger long before you have any inkling of its presence.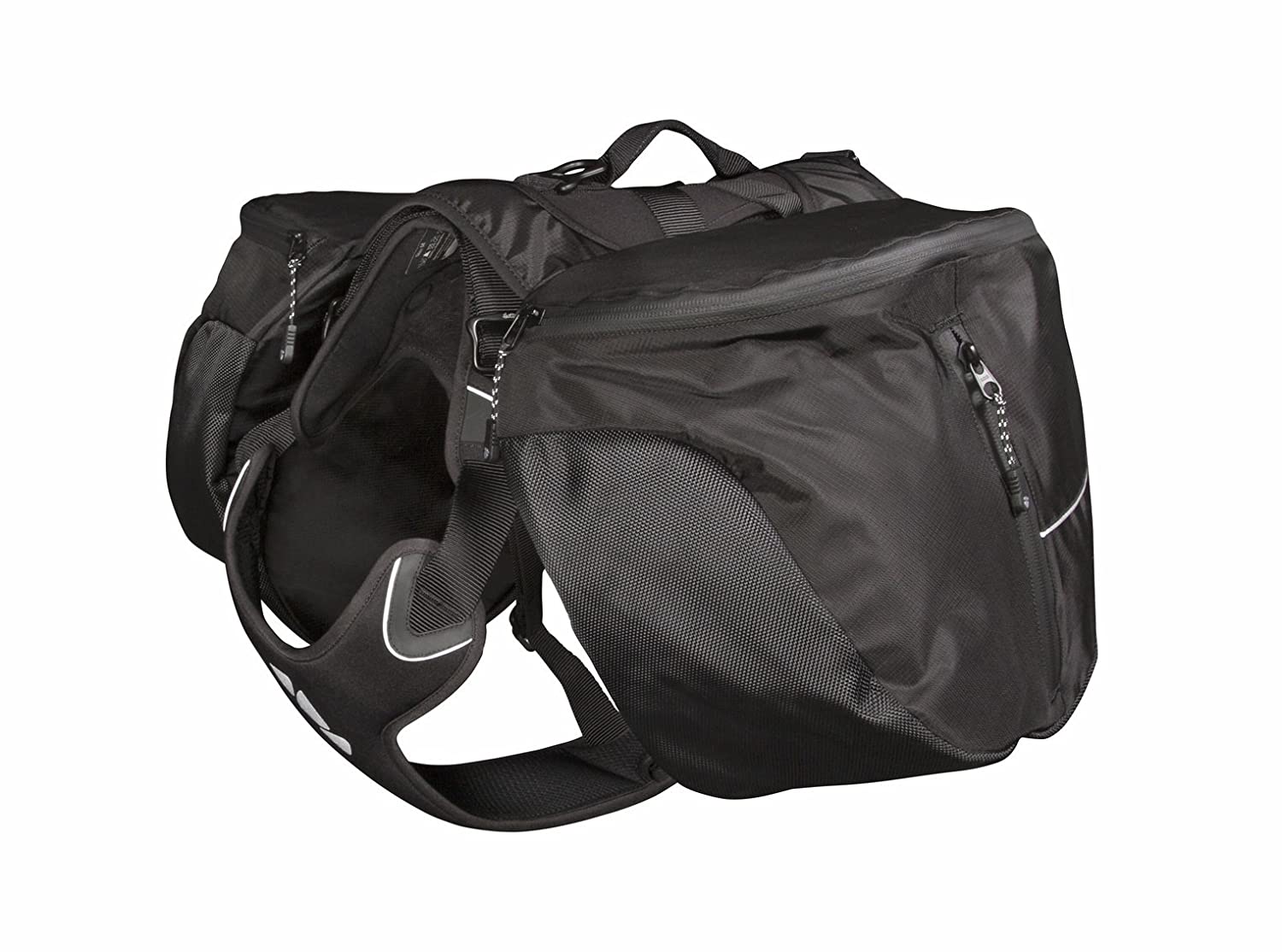 Over the years, I've used a number of different packs and recently had the opportunity to try out the Trail Pack from Hurtta. It is a modular design that features a lightweight harness and clip-on nylon packs. After looking at the measurements on their website, we ordered a size small for our 50-pound border collie, Jet, and the harness fit him like a glove. I must say, it was the best fitting harness we've tried on him and after getting the collar, chest and waist straps adjusted to him, it stayed in place very well. The material also allowed for better air flow than most, keeping Jet cooler during the hot days we tested the packs.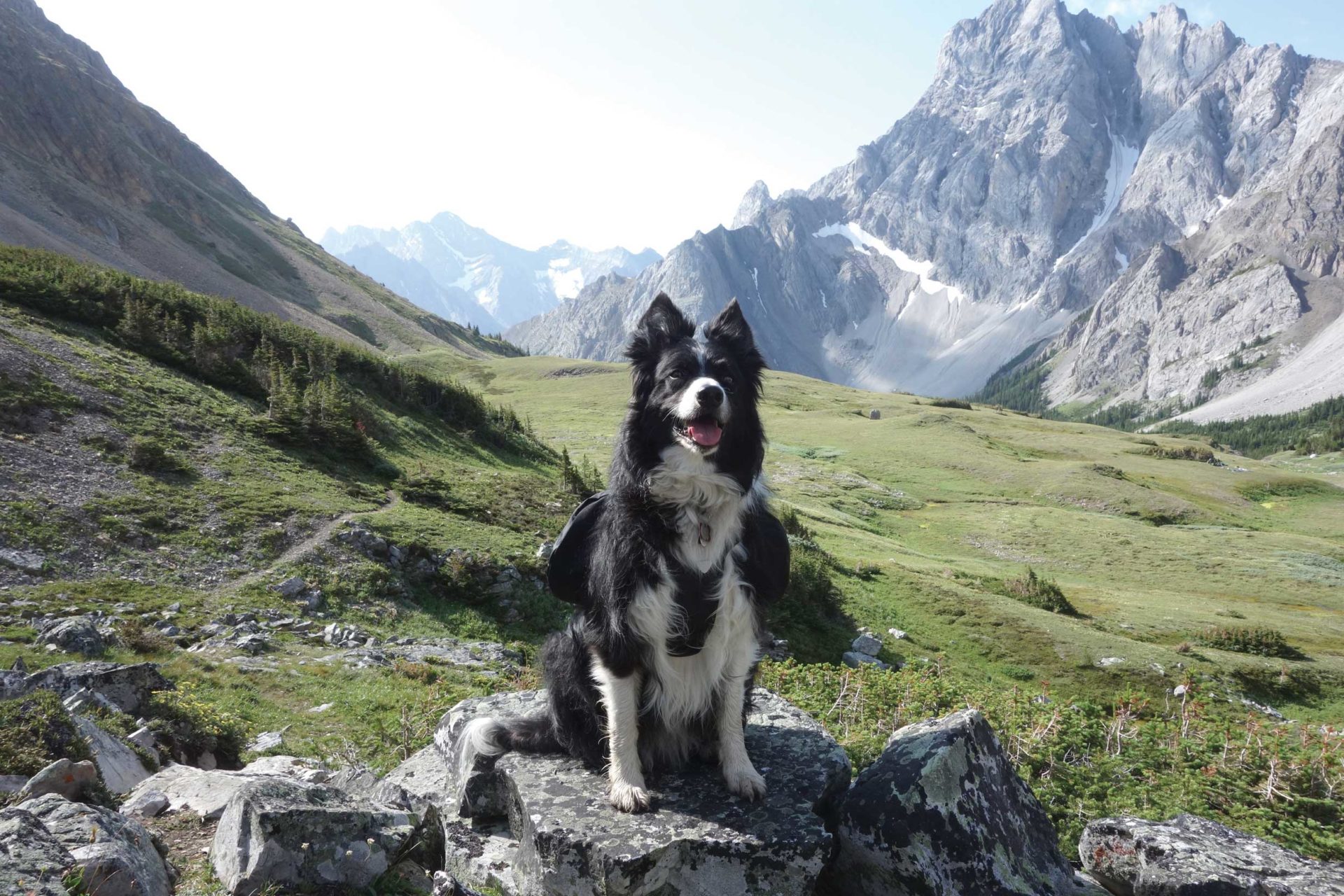 The packs themselves easily and securely attach to the harness with two key-hole-style plastic snaps on each side. These held the packs quite firmly to the harness and, even when Jet was running, the packs didn't flop as much as other packs we've used with more traditional side release buckles. The packs have a top-load pouch on each side and there is a small pouch on the exterior with a vertical zipper than you can slip small items in. For day or overnight trips, the packs were plenty big enough for Jet to carry his own food, bowls and booties; but for extended trips or if you needed help packing meat out on a successful hunt, they were pretty small. The packs on the small size we used were only four litres, but on the medium-sized packs they are 10 litres, so that would offer plenty of room for extended trips and packing meat. I understand the packs can be interchanged on the different-sized harnesses, so I would definitely look at the 10 litre ones for serious mountain use.
Jet has a real love for water on his trips to the mountains, and I was quite impressed at how well these packs kept their contents dry. In addition to Hurtta's proprietary waterproof Hountex material, the packs also feature sealed zippers for added waterproofness, and a durable nylon on the bottom of the packs prevents scuffing and tearing when going through the rocks. The packs can withstand a fair bit of rain, but when crossing creeks, the seam on the bottom was not totally waterproof. But for quick crossings, they remained relatively dry.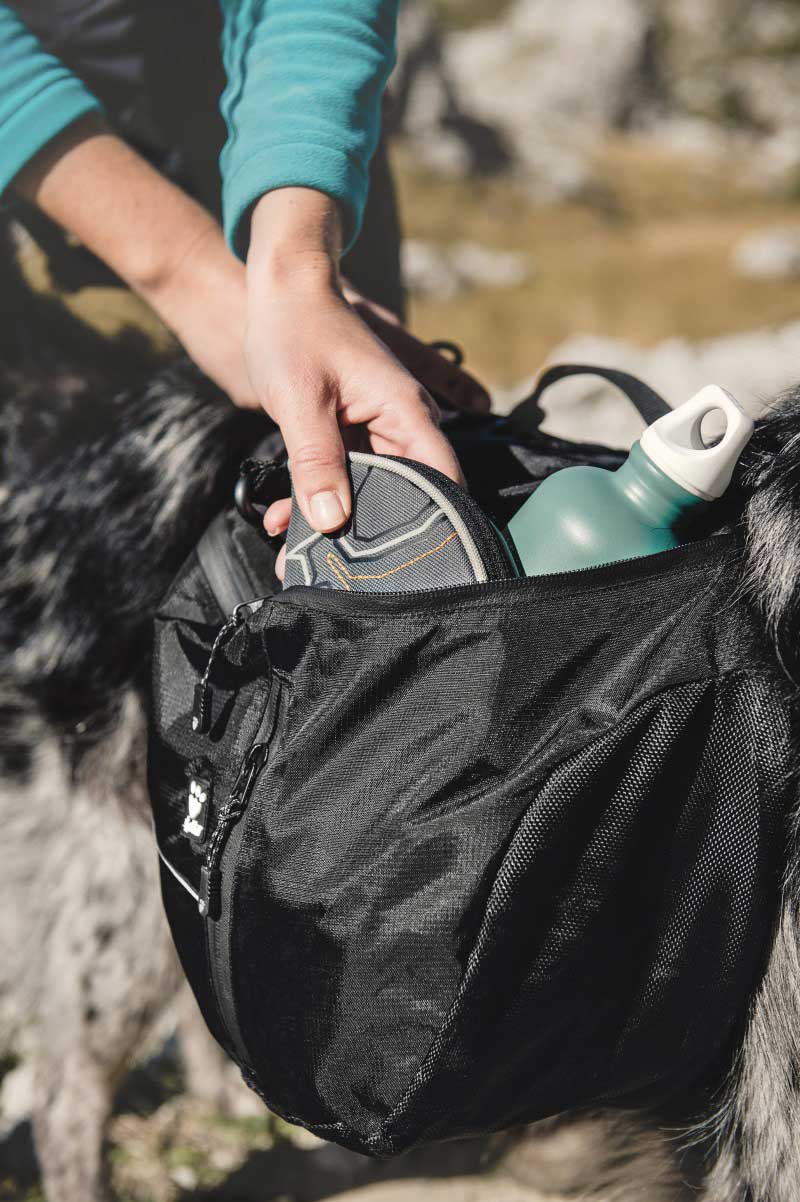 There are two convenient leash attachment points on the harness and a handle. When going through extremely steep terrain, the handle is great for helping your canine companion up or down through the particularly tricky spots. I did find the handle just a touch narrow when having to hoist Jet up through the rocks, but it certainly served the purpose well and was not only very sturdy, but Jet found the harness extremely comfortable as well when being lifted by the handle.
Overall, we really like the Hurtta Trail pack and it is extremely well priced for the quality. We also had an opportunity to try out the Hurtta Outback boots and Weekend Warrior eco collar and, like the packs, these products were extremely well made and functional. This was our first exposure to Hurtta products, and I can see us buying more of them in the future. Jet gives them two paws up!