Like many of the so-called tougher cuts of meat, venison shanks can be tender and full of flavour – it's all in how you cook the meat! Braising these cuts low and slow ensures that the venison will fall off the bone and melt in your mouth.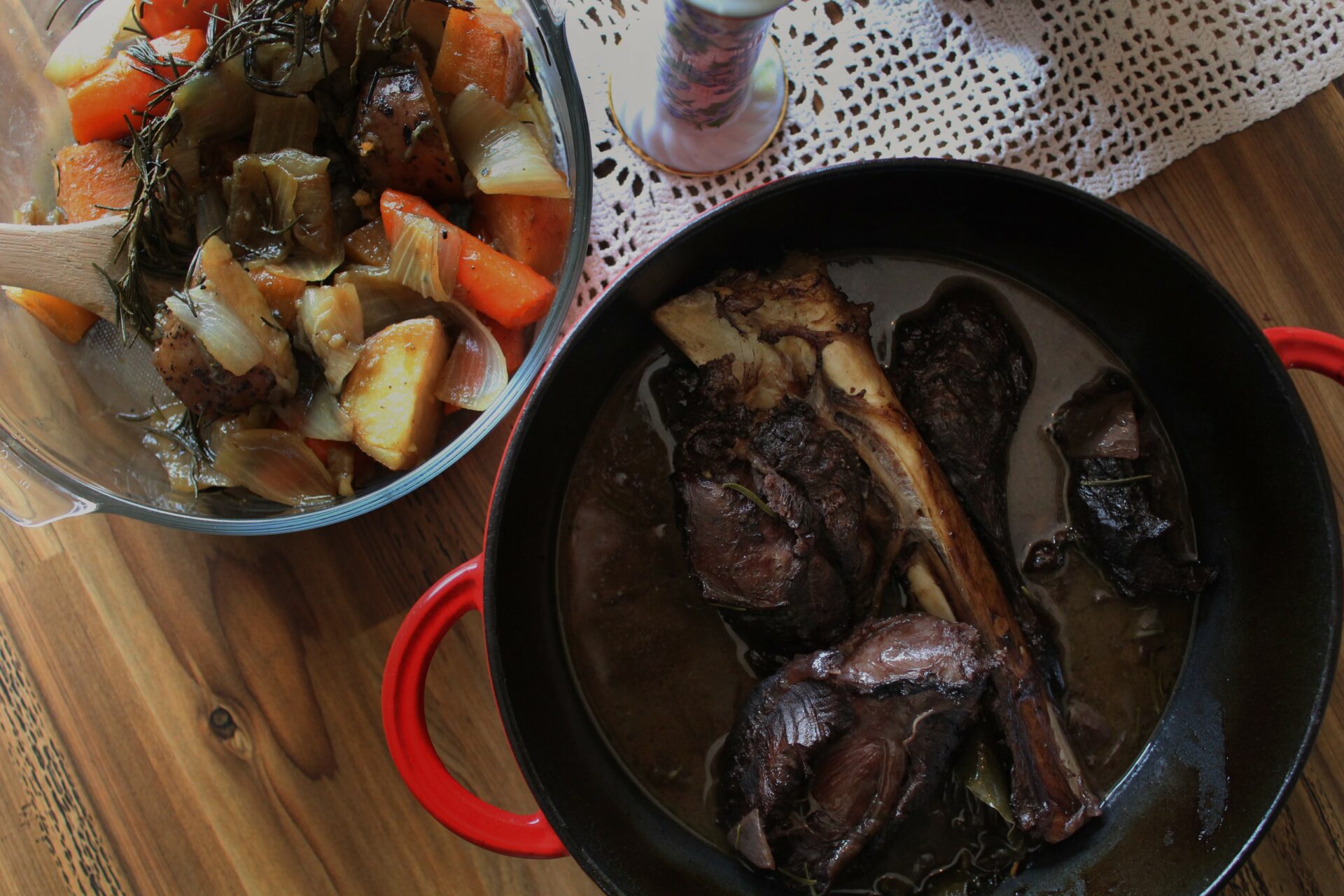 This simple recipe uses two shanks and serves two to four people, depending on how big your portions are.
Ingredients
2 venison shanks
2 tbsp oil
1 medium onion, chopped
1 garlic bulb, minced
2 cups red wine
3 cups bone broth
Sprig of fresh sage
Sprig of fresh rosemary
Several bay leaves
Salt and pepper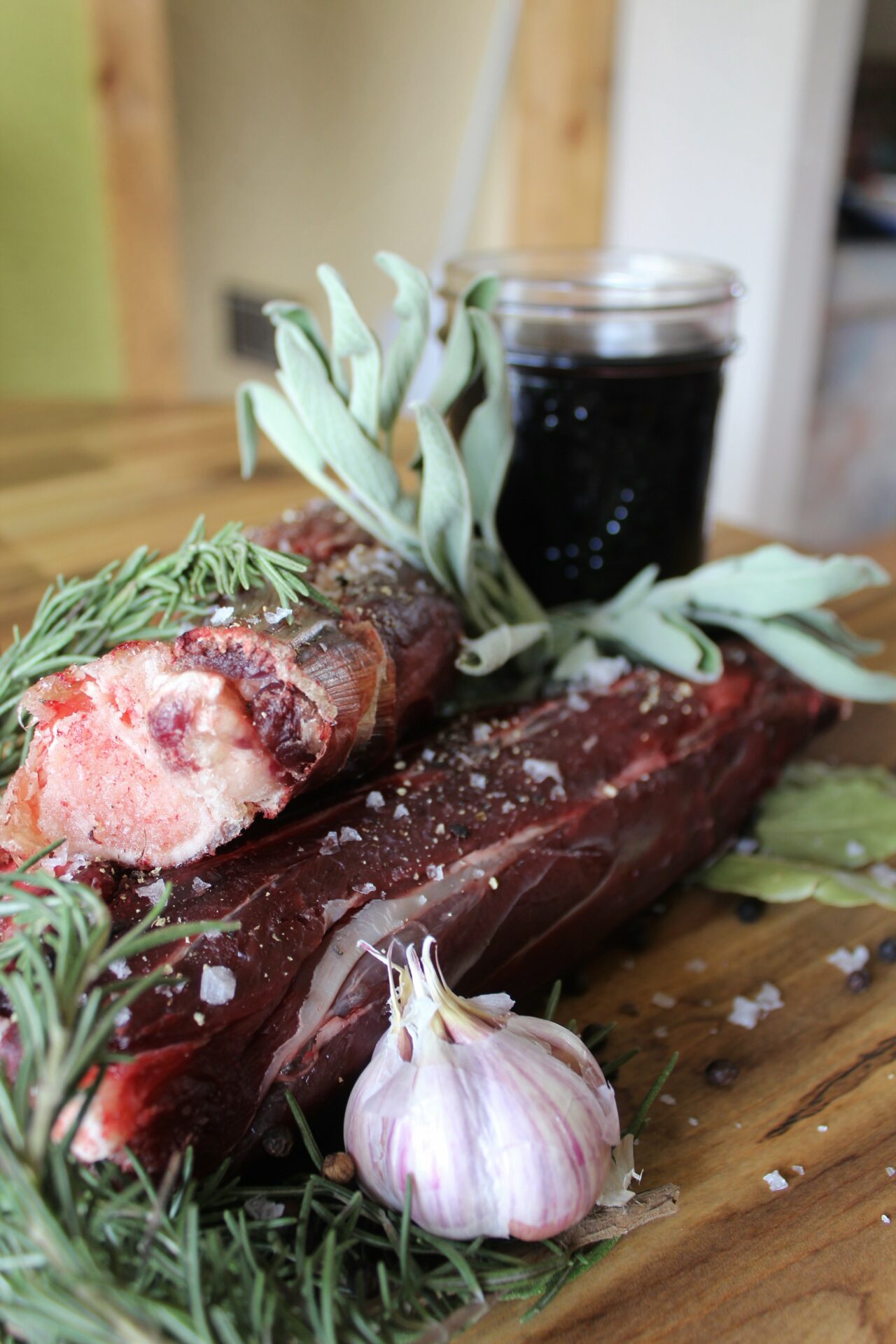 How To Make Braised Venison Shanks
Preheat oven to 325 degrees Fahrenheit. On the stovetop, heat up oil in a Dutch oven over medium heat. Liberally cover shanks in coarse salt and freshly cracked pepper. Braise the shanks for around eight minutes per side. Remove from heat. Cook the diced onion until translucent, around five or six minutes. Add in garlic and sage and cook for another two minutes.
Pour in red wine and bring to a boil. Simmer until reduced by half, around 15 minutes. Add in the bone broth, sprig of fresh rosemary, bay leaves and the braised shanks. Cover the Dutch oven and place into the oven.
Cook for two to three hours. The venison should fall right off the bone and be very tender. Serve with a side of roasted root vegetables.