Twiggy, the word famous water-skiing squirrel has been announced as one of the many highlighted features of the 58th annual event, scheduled Wednesday, February 5 through Sunday, February 9.
The Vancouver International Boat Show will include more than 250 exhibitors, providing boat enthusiasts with a first look at the 2020 boating season's premiere boat models and accessories – and include over 125 presentations and workshops led by boating experts.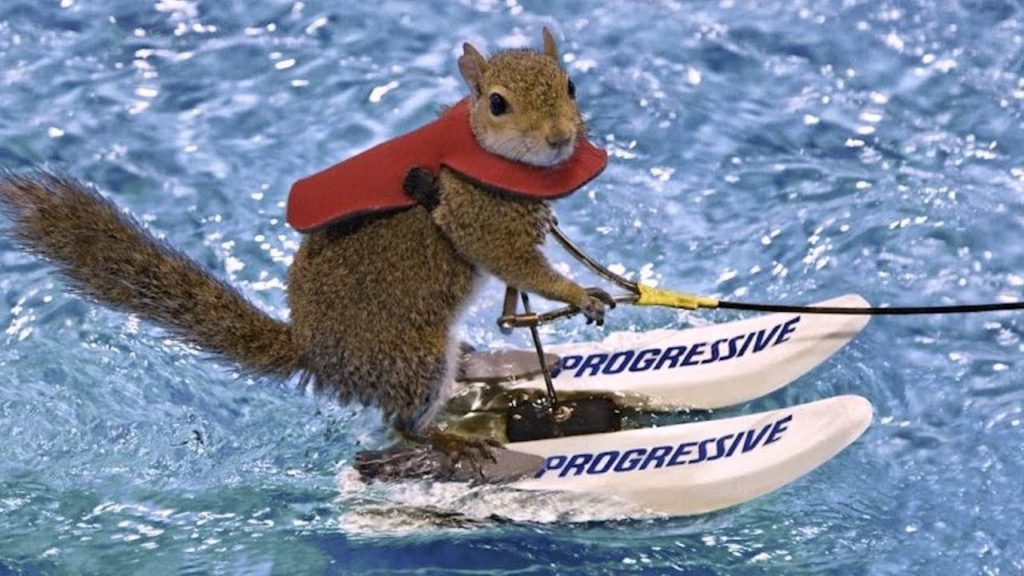 One of the high points of the event will undoubtedly be Twiggy, who will be performing on a daily basis during the event, where show-goers will learn about water safety, waterskiing and experience some of fun excursions Twiggy undertakes within her lagoon. This show is full of laughs, surprises and even features a special guest, Roxie, as Twiggy's trusty lifeguard!
"The 2020 rendition of the Vancouver International Boat Show will offer something for everyone, regardless of their water-based interest, budget or skill level," said Show Manager Eric Nicholl. "Boating is incredibly versatile as a social-oriented activity, and the unique ability to explore BC's ocean coastlines, lakes and riverways means every outing can be a new experience.  Combine this with quality time creating memories with family and friends, and its easy to understand why the "Boating Lifestyle" is so amazing."
This year's Show will once again be hosted in two locations, indoors at BC Place and the floating show at Granville Island. Free shuttle buses and water ferries will also be operating continuously between the two venues.
Show Hours for February 5 – 9, 2020 are as follows:
Wednesday through Saturday: 10am – 8pm
* the floating show will close at 5:30pm daily, Wednesday through Saturday
Sunday: 10am – 5pm
Specific program details will be posted at www.vancouverboatshow.ca as they are finalized.
Western Canada's largest consumer boating event, the Vancouver International Boat Show is owned by the Boating BC Association and produced by Canadian Boat Shows.
Follow Boating BC at:
Twitter: @boatingbc
Facebook: https://www.facebook.com/BoatingBC/
Instagram: https://www.instagram.com/boatingbc/
Follow Twiggy at:
Instagram: @twiggysinc
Facebook: Twiggy the Water-Skiing Squirrel
Twitter: @twiggysinc
LinkedIn: Twiggy's Inc.
YouTube: https://www.youtube.com/channel/UCjvcXeCAroc9sUOm9CBSxxQ