This is the time of year to refresh the body care products that are in your home. Everything from an invigorating hair spray that encourages strong, healthy hair to a sore muscle liniment can be made from ingredients you can forage for, often in your own backyard.
As applies to any foraging, harvest only what you need, in a sustainable manner, and in an area that is free from environmental pollutants and chemical sprays.
Juniper Body Scrub
Refresh your dry skin with this luxurious body scrub, complete with the invigorating scent of crushed juniper berries. Warning – the oil in this scrub may make the shower slippery afterwards, so caution must be taken during and after use.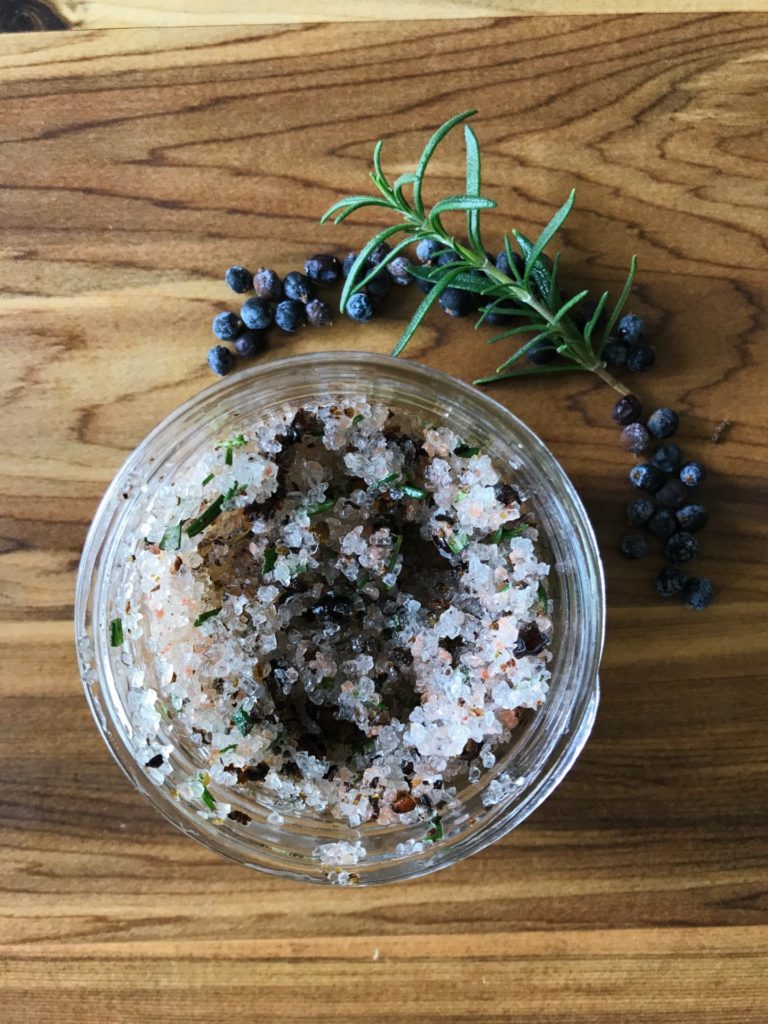 To refresh your skin, you will need:
1 part coarse sea salt
1 part small ground Himalayan salt
2 parts ground juniper berries
1/2 part finely chopped rosemary
4 parts grapeseed oil
In a jar, add both salts, chopped rosemary and ground juniper berries. Pour oil over and stir to combine. Not for use as a facial scrub.
Healthy Hair Spritz
Looking for a spray that does double duty as both a detangler and helps strengthen your hair? Look no farther than this healthy hair spritz, made with nettle and horsetail. Both nettle leaves and horsetail are said to be rich in silica, which helps your hair grow longer, stronger and healthier.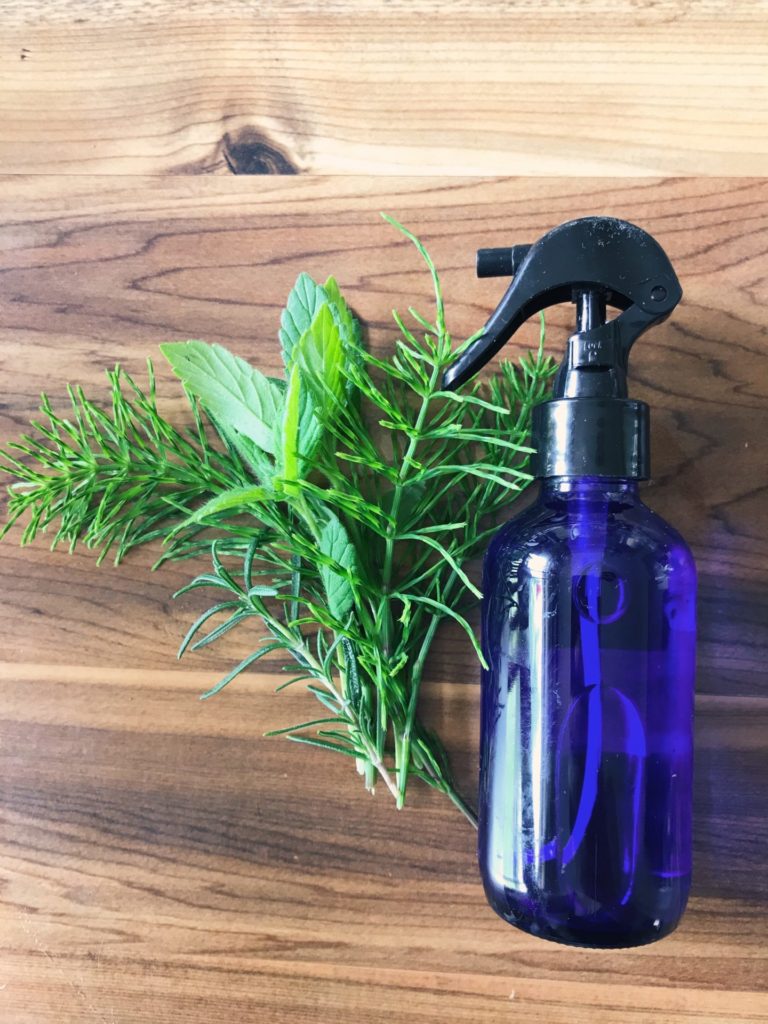 To make, you will need:
2 tbsp nettle leaf
2 tbsp horsetail leaf
2 tbsp rosemary
2 tbsp aloe vera gel
1 cup distilled water
Bring distilled water to a boil. Remove from heat and add nettle leaf, horsetail and rosemary and let sit for 10 to 15 minutes. Strain the herbs out with cheesecloth and whisk the aloe vera gel in with the remaining liquid, then pour into a spray bottle. Store in a cool, dark place for up to three months.
Achy Muscle Liniment
Spring is the season of movement. Whether you are out hiking, fishing, hunting or gardening, odds are you will find yourself using muscles that aren't used very often. Fight those sore muscles with this invigorating liniment. Infused with pine, juniper and willow, this combination is a pain-relief powerhouse. The inner bark of willow is well known in the herbal world for pain relief, pine provides a soothing sensation (and scent!) and juniper berries are said to contain anti-inflammatory compounds.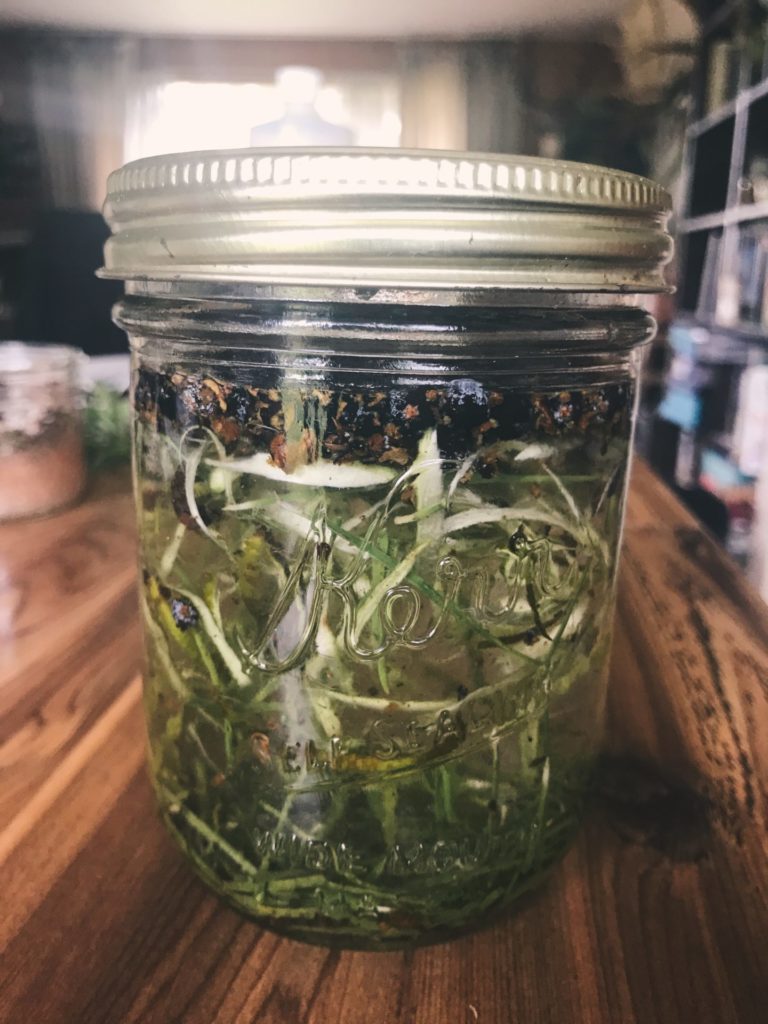 To make this liniment, you will need:
1 part pine needles
1 part juniper berries
1 part inner willow bark
3 parts witch hazel
Break up pine needles and the inner bark of willow into a jar. With a mortar and pestle, grind up juniper berries and add into the jar. Fill the jar with witch hazel until the herbs are completely covered. Cover in a dark place and let steep for several weeks before straining through cheesecloth and bottling. Be sure to label your concoction, as it is for external use only.