In the last year or two, carbon fibre-wrapped barrels have emerged from the shadows of micro-marketing into a number of rifle manufacturers' mainstream production lines. That being said, carbon fibre barrels still have a way to go before challenging the previous significant barrel configuration alteration – fluted barrels. But they are gaining ground, driven by hunter demand for the accuracy of a heavy-barreled varmint rifle delivered in a lightweight big game rifle. Unquestionably, carbon fibre-wrapped barrels can do just that. While some companies manufacture their barrels, others, such as Savage and Nosler, have reached out to Proof Research to supply barrels for their rifles. And for good reason, as Proof Research has emerged as a leader in manufacturing lightweight, carbon fibre barrels that are up to 64 per cent lighter than comparable steel barrels.
In 2019, Savage became an independent company once again. What followed was the introduction of an array of new firearms. The 110 Ultralite is a good example. The message in this instance was clear – they decided to compete head-to-head with other premium brands in producing a carbon fibre-barreled rifle that is both lightweight and accurate, but at a more attractive price point. The question left to be unraveled is, did they pull it off?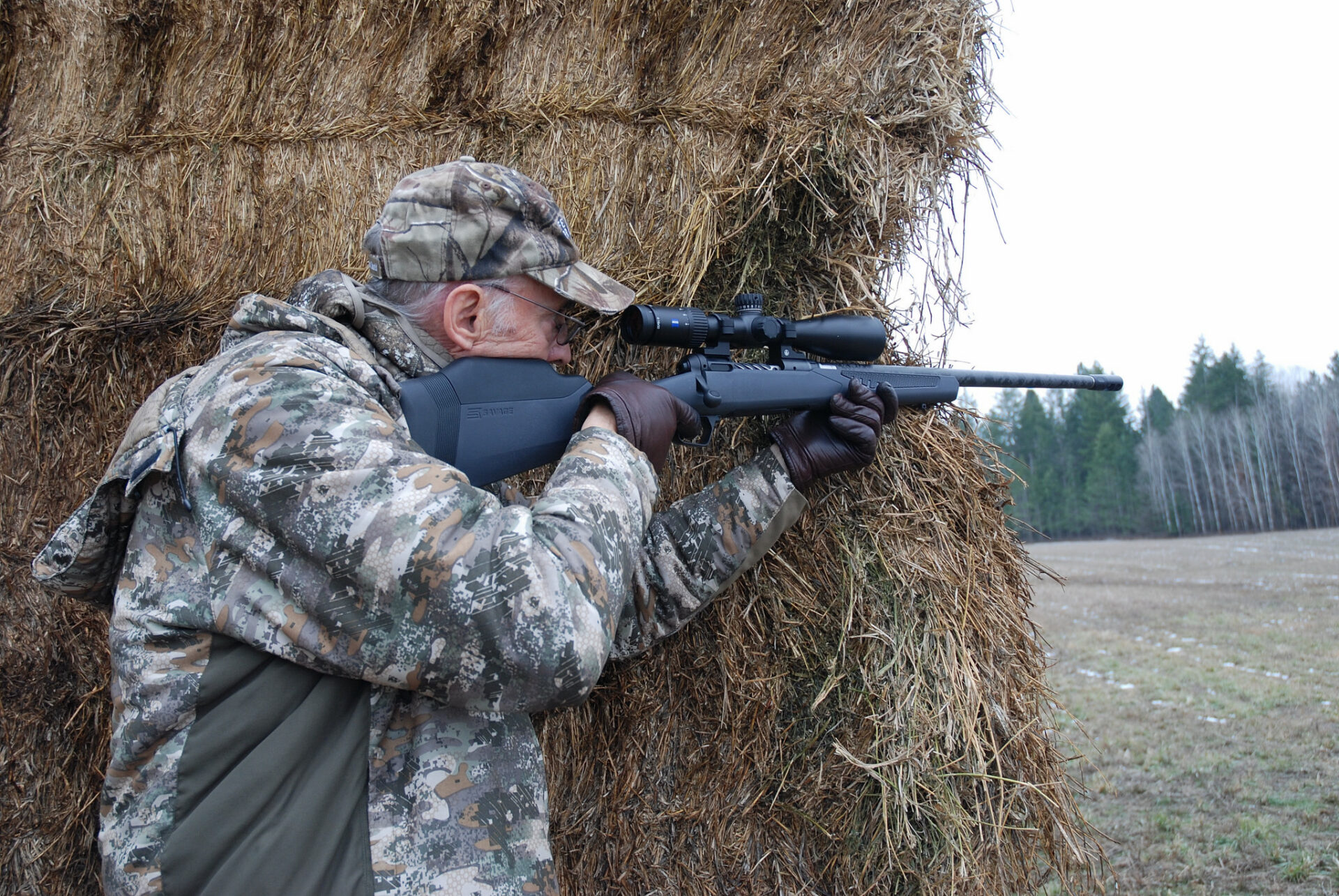 Savage 110 Ultralite .300 WSM
While I have reviewed a couple of Savage 110s in the past, the Ultralite is a significant departure from its company cousins. It retains some of the 110's standard features, but it departs in others, all in an effort to bring the 110's weight down to about six pounds. I will briefly mention a couple that are common to both, which also happen to be the bulwark for this model. First is its Accufit stock, that with a series of five comb inserts is adjustable to match any scope mounting height, one of which will provide the optimum reticle sight picture for you, the individual hunter or shooter. The Ultralite stock also offers overmold surfaces, is grey in colour and can be adjusted for length of pull. Next is the Accutrigger, another original Savage design that is aimed at safety. The rifle can basically be dropped and it will not accidentally discharge. It is fully adjustable by the user between one-and-a-half and four pounds and is totally creep free.
Now let's talk about what sets this 110 apart from previous models, starting with its Proof Research carbon fibre, cut rifled, stainless-steel barrel. Not only does this barrel significantly reduce weight, but it will also deliver the accuracy of a heavy contoured steel barrel. At six pounds, this rifle is right at home on any high-country hunt. Another feature often overlooked is that carbon fibre barrels cool faster than a standard steel barrel, which, for the average hunter, may not be relevant, but on a hot summer day at the range, it will be. To further reduce weight, the bolt is fluted and the receiver has been skeletonized, which is also given a Melonite finish that protects the metal from the elements. Last, it comes with a detachable box magazine and the barrel is threaded 5/8 24 with a flush fit cap. Note: See test results on a muzzle brake for this rifle.

Rifle Specifications
Calibre: 300 WSM
Overall length: 44.5 inches
Barrel length: 24 inches
Weight: 6 pounds
Twist rate: 1-10
Magazine capacity: 2
Length of pull: 13.75 variable with shim kit
Drop at comb: Variable with comb kit
Zeiss Conquest V4 4-16×50 mm Scope
As with the 110, I have previously reviewed the V4. I was so impressed with it during my original test that when I discovered that Zeiss had added 13 new models, I looked no further for an Ultralite optic match. All in all, there are now 20 V4 models, offering a variety of new features from new illuminated reticles to elevated target-style windage dials.
With the intention of improving low-light performance over the previous non-illuminated 44-millimetre test model, I opted for the 4-16x50mm illuminated. In fact, all three 4-16x50mm V4s are now illuminated. I also chose the ZMOAi-1 reticle for its uncluttered design and ease of use with either its simple hash marks or with the V4's target elevation dial. No need for complicated hash marks here, know your distance and dial in your intended target with the elevated target elevation dial or hold dead on with the appropriate hash mark. Well, it's not quite that simple, but you get the drift.
The V4 is now also available with an all-new external locking windage turret with windage limiter (pull out to adjust, push in to lock) and includes enhanced engraving, side parallax adjustment and reticle illumination control with 10-position rheostat-controlled illumination adjustments. Last, the 80 MOA elevation turret includes new rotational scale indicators.
This is a quality scope manufactured by one of the world's premiere optical companies. It features a 30-millimetre tube, 4x zoom, second focal plane, target-style elevation turret with Zeiss Ballistic Stop, .25 MOA elevation and windage clicks, high-definition glass, T multi-layer lens coatings and a LotuTec protective coating for bright, sharp images. Other notables include 90 per cent light transmission, nitrogen filled for fogproof integrity and waterproofing to 400 mbar, and 80 MOA of elevation travel for optimal long-range versatility. It is lightweight and, with its generous eye box, affords quick target acquisition. They come with a limited lifetime warranty and a five-year no fault warranty just in case you accidentally damage it.

Scope Specifications
Magnification: 4-16x
Total length: 14.5 inches
Objective diameter: 50 millimetres
Weight: 23 ounces
Eye relief: 3.5 inches
FOV at 100 yards: 28.5 feet at 4x; 7.1 feet at 16x
Tube diameter: 30 millimetres
Parallax: 10 yards to infinity or 50 yards to infinity
Test Results
Leupold's Back Country mounts, with their lightweight, one-piece construction, fit the 110's action perfectly and made mounting the V4 a quick and simple task. Next, I configured the stock to fit me and the V4, which included length of pull and comb height adjustments. I then added a muzzle brake that Savage had sent at my request. While the brake does not come with the rifle, it can be purchased separately – an option I would recommend, particularly if you intend to do a lot of range practice or if you want the added advantage of quicker follow-up shots. Last came trigger pull weight, which varied marginally between two pounds, 14.8 ounces and three pounds, 0.2 ounces, with no notable creep.
Based on my review of the 110 High Country .300 WSM last year, I planned this review as a comparative, head-to-head shootout between a carbon fibre-barreled rifle and a heavy contoured, steel-barreled rifle. What a unique opportunity for this duel, as both Savage 110 rifles were similarly chambered with the exact two barrels I was looking for. To keep the comparison as fair as possible, I used much of the same ammunition. I did, however, increase the number of handloads, while correspondingly decreasing the number of factory loads in my test of the Ultralite.
 Factory Ammunition
Brand

 

Bullet
Advertised
Velocity (fps)
Group
Size (in)
Federal Premium Barnes TSX
180 grains
2,980
.815
Federal Premium Nosler AccuBond
180 grains
2,960
1.625
Federal Premium Edge TLR
200 grains
2,810
1.130
Hornady Precision Hunter
200-grain ELD-X
2,820
.892
Hornady Outfitter
180-grain GMX
2,900
.953
Barnes VOR-TX
165-grain Tipped TSX
3,130
.925
Barnes VOR-TX
150-grain Tipped TSX
3,310
.962
Browning BXR Rapid Expansion
155 grains
3,260
.955
Browning BXC Controlled Expansion
185 grains
2,885
1.103
Winchester AccuBond CT
180 grains
3,010
.828
Norma Bond Strike
180 grains
3,084
1.238
Sako Hammerhead
180 grains
2,903
.919
Handloads
Bullet
Powder
Case
Manual
Velocity
(fps)
Group
Size (in)
Hornady 200-grain ELD-X
H 414
Hornady
2,810
1.008
Hornady 180-grain SST
W 760
Hornady
2,986
.395
Hornady 180-grain BTS InterLock
H 414
Hornady
2,978
.984
Hornady 165-grain SST
H 414
Hornady
3,090
.947
Hornady 165-grain BTS InterLock
I 4350
Hornady
3,105
1.150
Barnes 150-grain TSX
H 414
Hornady
3,310
.815
Nosler 180-grain AccuBond
W 760
Hornady
3,005
.667
Note: Manual velocity refers to the velocity taken from the manufacturer's reloading manual for that bullet and powder charge and are not absolute.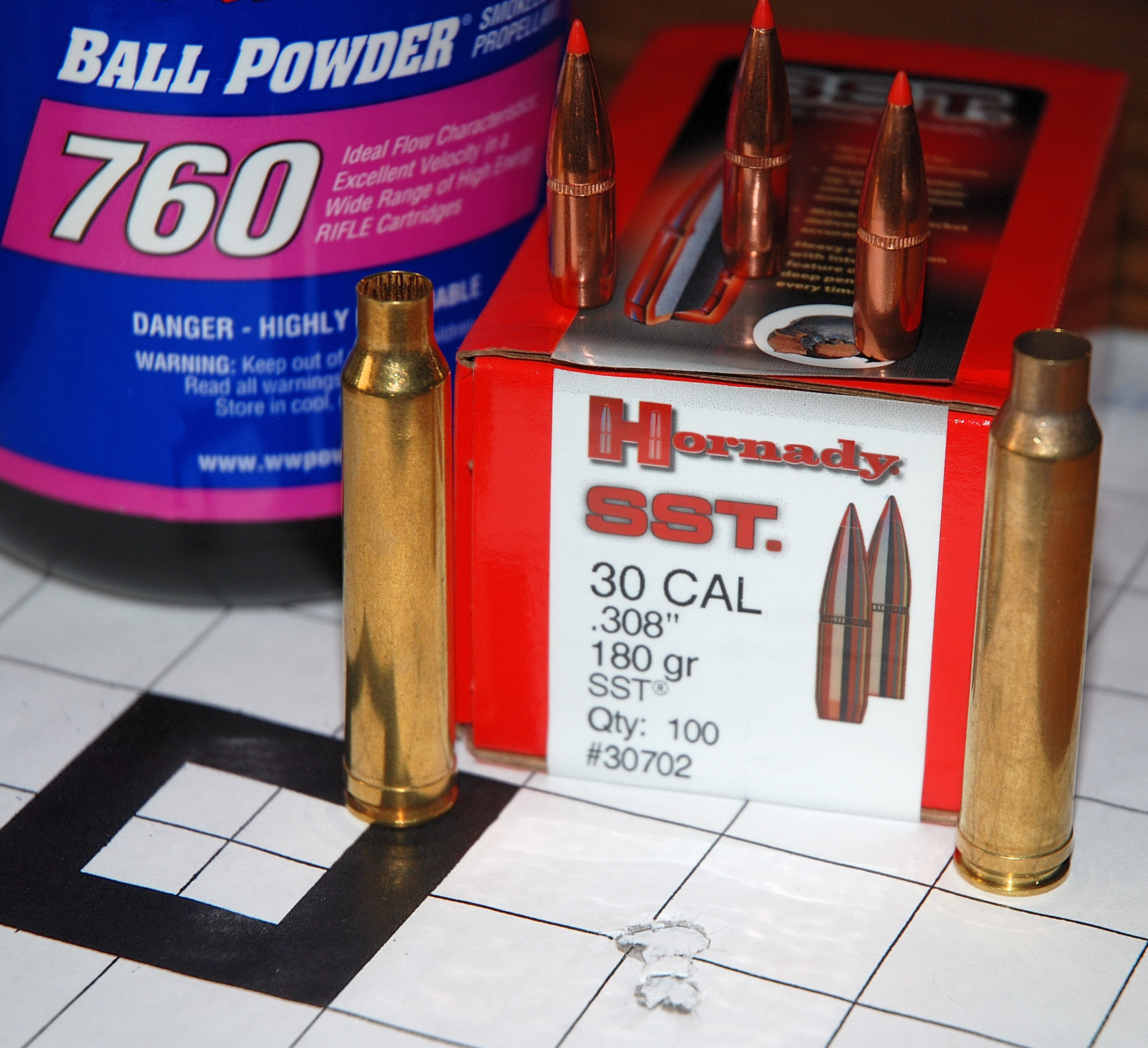 Last Shot
I will get right to the heart of this review and that is weight and accuracy. First up is weight. The High Country, at eight-and-a-half pounds, is two-and-a-half pounds heavier than the Ultralite's six pounds. Let me assure you that on an alpine hunt where you have spent a gut-wrenching day climbing scree slopes, that extra weight will feel like it has quadrupled. To a large extent, this disparity in weight is a result of the much lighter carbon fibre barrel.
Meanwhile, what about the other essential factor to consider, accuracy? In my opinion, if the Ultralite could at least duplicate the accuracy of the High Country's heavier contoured barrel, then we have an alpine hunt winner based on the Ultralite's significantly reduced weight. The High Country handloads averaged .922 inches, whereas factory performed a bit better at .810. Comparatively, the Ultralite handloads averaged .851 inches, bettering the factory average of 1.028. So where does that leave us? I would call the accuracy comparison pretty much a draw. Bottom line: If I were looking for a pack-anywhere rifle, there is no doubt the Ultralite would get the nod over the High Country. It delivered comparative accuracy despite its significantly lighter weight – the carbon fibre advantage.