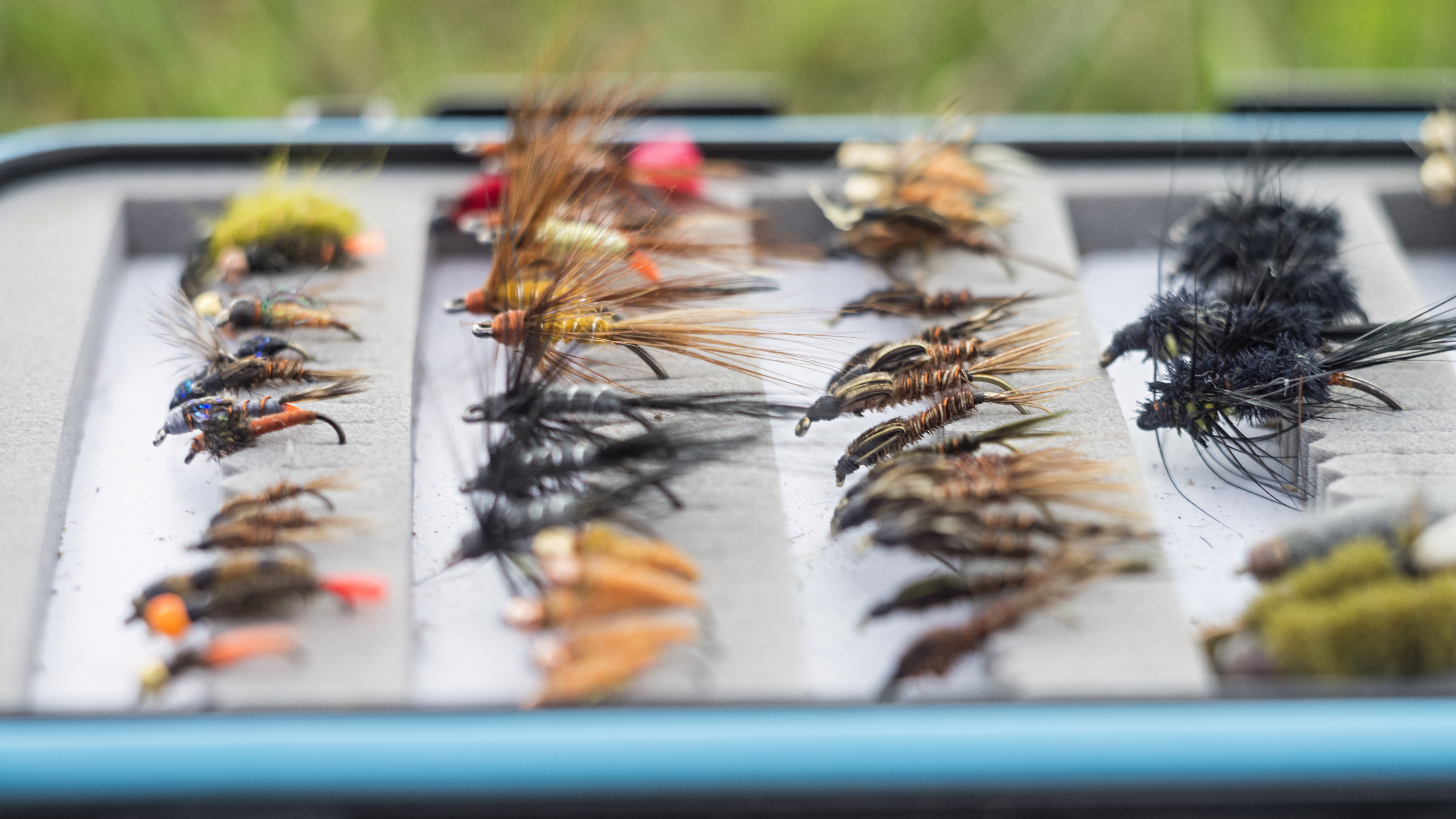 When embarking on a fishing trip, British Columbians have a number of excellent options available to them depending on how far they're willing to drive. From Williston Lake in the northern interior, to Alta Lake right next to Whistler Village, there's ample opportunity for anglers of all abilities.
Considering the breadth of choices within reach, we sat down with Mike Mitchell of B.C. Outdoor Sports Fishing TV and asked him to narrow it down to his top three fishing spots.
Mitchell names Roche Lake, which is located in the Thompson Nicola (Region Three) area, as well as Kawkawa Lake in Region Two and Deka Lake in Region Five as being among his favourites. He also offers a little advice on how to get the most out of your fishing experience at each of these lakes, including the best flies and lures to use at each.
Roche Lake
Roche Lake is roughly a four-hour drive from Vancouver, or 350 kilometres. Most of the fishing opportunities on that lake are from boats, as there is virtually no shore fishing.
"Roche Lake has rainbow trout, which require single barbless hooks only," Mitchell explains. "This means you could use a fly or you could use a lure, and you can also use bait. But really, you don't know until you get there."
Because the chironomidae coming off the lake are different sizes and colours, it's important to try "matching the hatch," which entails using a lure the same colour as the chironomid hatching at that time of year. There are multiple fly patterns you can employ, but the ruby-eyed leech and the black micro-leech are both excellent patterns for this lake.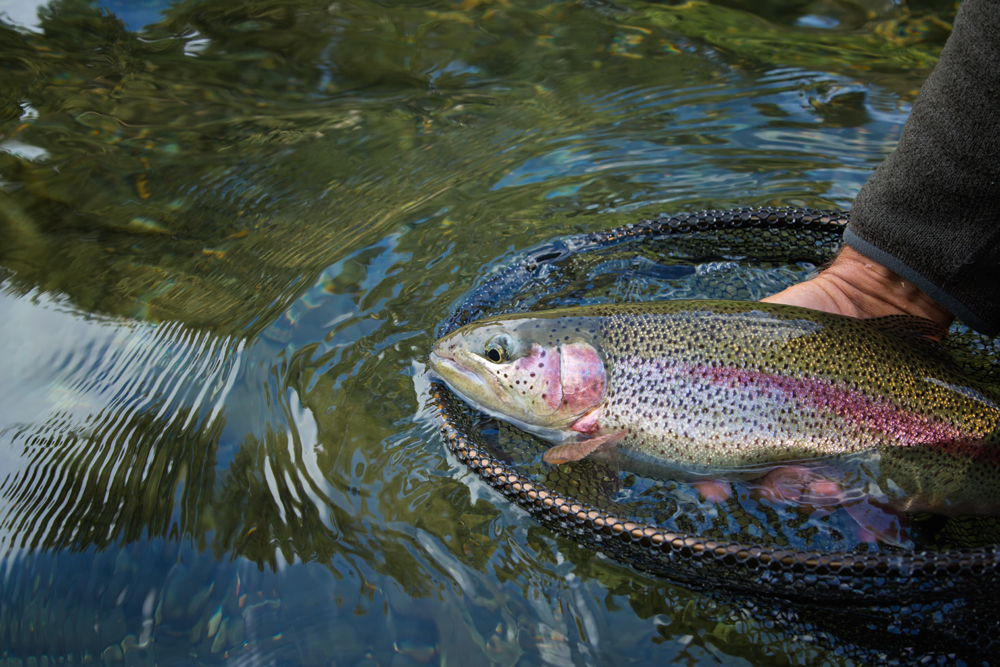 "A lot of people are going to use a black and red chironomid or a chromie chironomid, those are the two more popular ones. But again, it depends," Mitchell says. "If there are olive green ones coming off, then the red and black aren't going to work. You need to match the hatch."
"It's more of a get out on your boat, anchor up and get out your fly," he says. "That season runs late April until late October. It's likely you could fish that lake until the ice comes on."
In order to ensure that you, your boat, and your gear get to the lake safely throughout fishing season, consider using a reliable truck like Toyota's Tundra. With its 10,000-pound towing capacity and Toyota Safety Sense™ P feature (which includes pedestrian detection, lane departure alerts, and more), the Tundra is the perfect truck to get you to and from even the most remote fishing destinations.
Kawkawa Lake
Another popular lake near the Lower Mainland is Kawkawa Lake, which is close to Hope. This spot is less than a two-hour drive from Vancouver and is primarily used for boat fishing. As Mitchell notes, this lake is also a Kokanee fishery.
Kokanee are a schooling fish, so they are easy to locate once you travel overtop of their group. "That [lake requires] trolling kokanee gear or jigging for kokanee… if you're jigging, small hot pink coloured jigs work really well. So, if you find fish, and you turn your motor off and just kind of drift over the fish, you can throw a small jig down and jig them quite easily."
Mitchell also suggests using small dodger flashers with a short leader and either a small spoon or a kokanee fly, or a small spinner tipped with corn, to catch kokanee.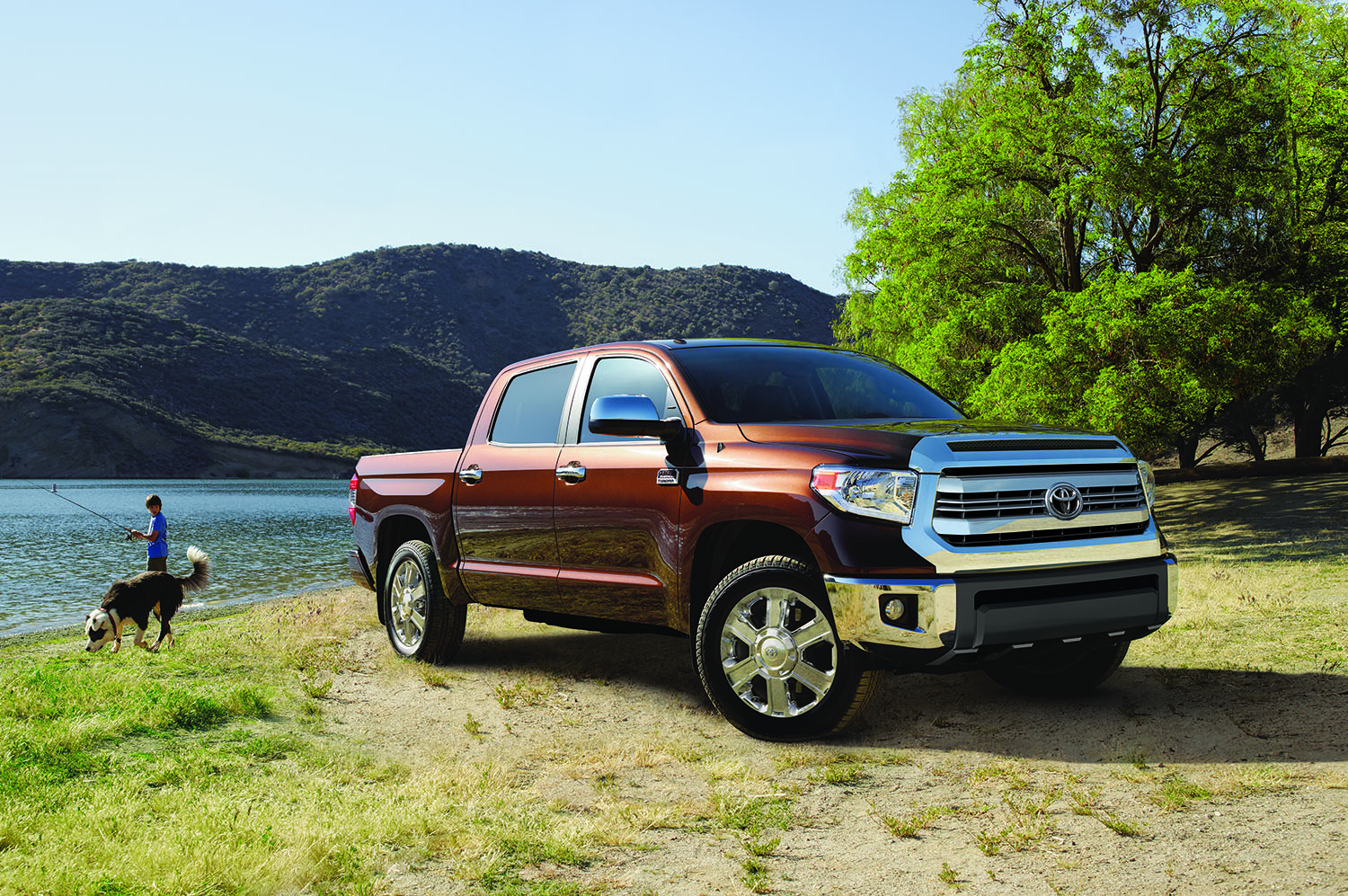 Deka Lake
In Region Five you'll find Mitchell's third suggestion, Deka Lake. "In that lake there's kokanee, rainbow trout, lake trout and bourbon as well," he says.
"For the kokanee fishing, it's very similar to what the Kawkawa Lake tactics would be," Mitchell explains. "You would troll for kokanee, and for rainbow and lake trout, you can readily get them on the fly again. Searching patterns would be some leech patterns. And again, matching the hatch of the chironomids that are coming up."
"You can get rainbows, lakers and kokanee on chironomid fishing at times, in the small lake at Deka Lake," Mitchell says. Deka Lake opens up into a larger body of water, offering two lakes to choose from, both of which are roughly five-and-a-half hours from Vancouver.
Wherever you cast your line this summer, Toyota wants to help. With its powerful towing capacity, quality safety features, and large cargo bed (6.5-8.1 feet), the Toyota Tundra is the ideal vehicle for escaping to Roche, Kawkawa, or Deka Lake – or wherever your favourite B.C. fishing spot may be.