Backroads Mapbook & GPS Maps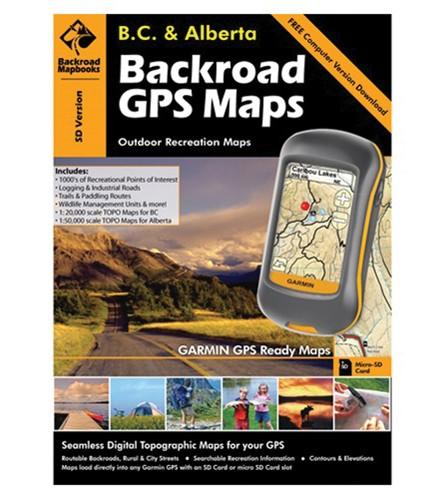 Lost is rarely good and with nobody around to ask for directions, $25 – $200 for paper maps or current GPS info is a pretty sound investment.
Mussio Ventures LTD has been a major player in the Canadian publishing industry going on 20 years now. Their series of backroad mapbooks and GPS maps have become industry standard and a must have for any serious outdoorsman with all the up-to-date topographical maps and outdoor recreation descriptions you need to get outdoors safely and confidently.
Backroads mapbooks have a special rebate offer for BC Outdoors readers, Purchase a Backroad GPS Maps (BC, AB, or ON) and any Backroad Mapbook and receive $25CDN DISCOUNT. Use Coupon code XMAS1325. Offer is valid until Dec.24th 2013.
Check out all their products here: www.backroadmapbooks.com
Daiwa Saltiga G Boat Travel Rods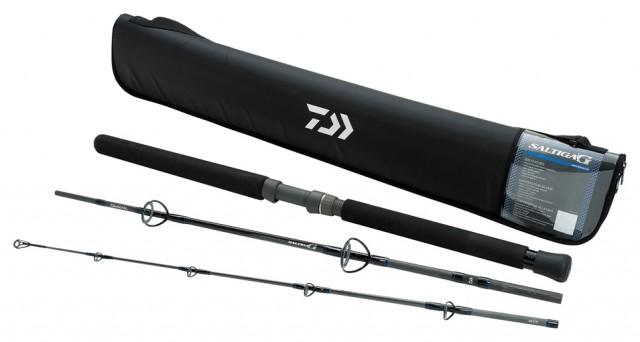 A gift for the fisherman who has all the rods he needs. At $250 for the convenience, it's a bargain.
There is no such thing as having too many fishing rods. No matter what you bring with you, you will always wish for one you didn't. There is however, such a thing as not enough space in the boat for all the gear you think you might need: enter the Daiwa Saltiga line of boat-rods.
Strategically placed V-Flex ferrules bend with the rod for a smooth powerful action and the multi-piece rods store away handily in their semi-hard travel case. The blanks are made from powerful Glatech and the guides are Fuji Hardloy. They come in both spinning and casting configurations.
Check them out at www.daiwa.com
Moby Crane Wooden Net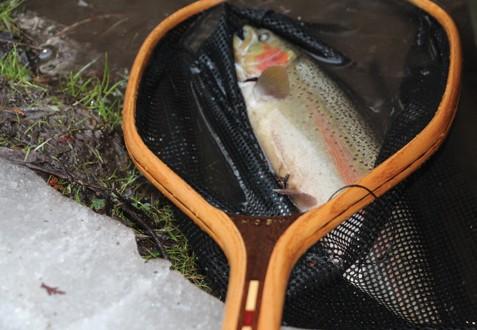 Think of all the fish your fisherman can keep with his gorgeous net. The $149.95 tag is well worth this craftsmanship.
There are many things you remember from your first really big fish but what you really don't want to remember is the fact that it wouldn't fit in your net. The picture of a lucky/unlucky angler as he repeatedly tries to stuff a nine-pound trout into a normal net as it flops back into the water may be worth a thousand words but not many of them are printable here.
The Moby Crane has more than enough room in its soft, nylon, mesh bag for even the size of fish that we tell our buddies that we caught. Fortunately for us, and the fish, the square bottom of the net entices the fish to remain calm while you remove the hook, much preferable over the usual practice of having to reach around the bottom of a long cone. It would be difficult to find a stronger, more durable, better looking, wooden net; constructed from steam-bent oak with attractive walnut, maple or padauk inlays, the Moby nets last a lifetime and.
Take a look at www.mobynets.com
Spiderwire Stealth Glo-Vis Braided Line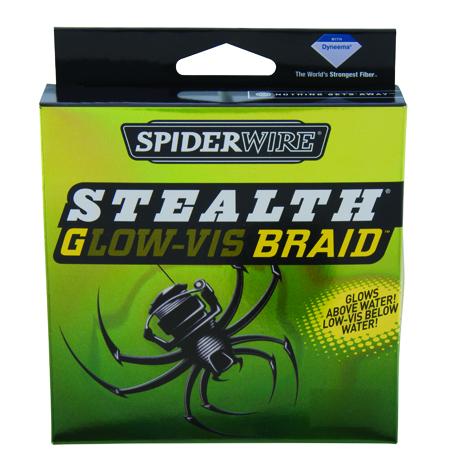 Spiderwire has always made a nice line but the Stealth is pretty special. It glows above the surface of the water making it easier for you to mend your line and detect strikes but disappears below the surface so the fish have a much more difficult time seeing it. It comes in many strengths from six- to 80-pound test and may be just the secret weapon you need.
Take a look at www.spiderwire.com