It's not very often anymore that we get to experience spur-of-the-moment trips. Work and household responsibilities leave us carefully carving out moments when the boat can get put in the water, seeking out fish and adventure. Even those best-laid plans are sometimes blown up by circumstances out of our control; after all, what better time for things to go awry than the moment you believe you're finally getting out on the water?
This time, however, everything unexpectedly fell into place. A couple extra days off of work, a vacant spot for one night in an otherwise booked up campground and favourable weather conditions left us with few excuses to reason our way out of it – those opportunities for adventure must be snatched up when they present themselves on a silver platter.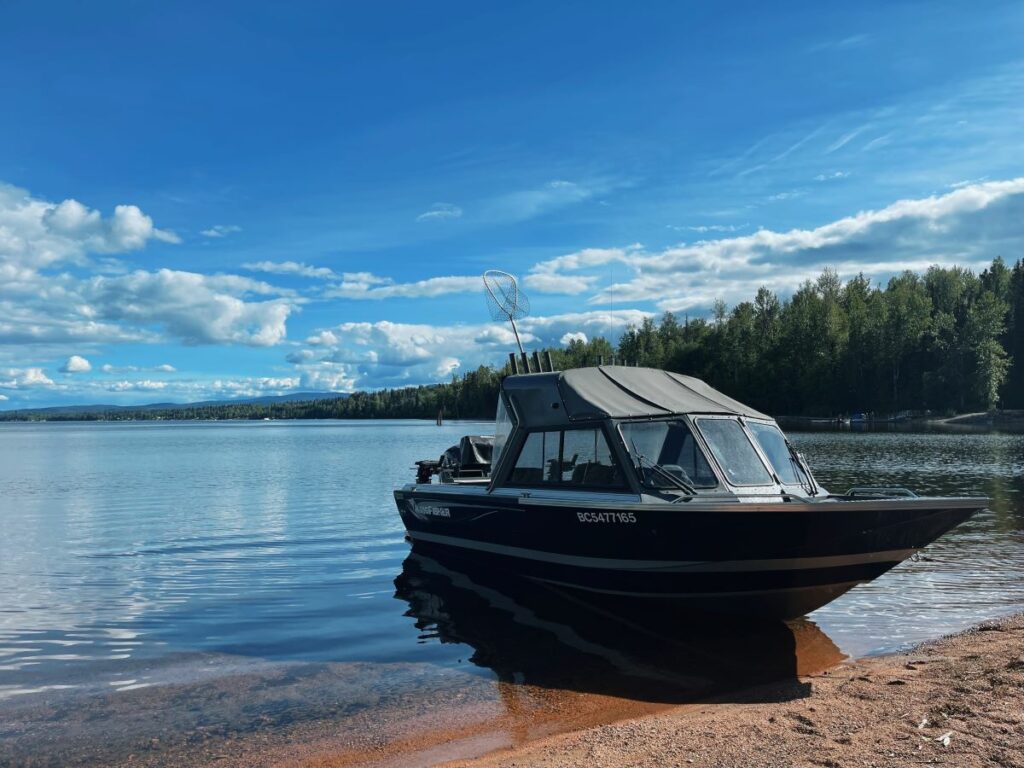 Dipping away for an overnight is relatively easy. Pre-made frozen breakfast sandwiches done on the barbecue in the morning, smokies for lunch and burgers for dinner – no dishes required and only a small handful of garbage generated. Instant coffees and the jet boil tucked away for an AM caffeine fix, we were hooked onto the boat and on our way in a little over an hour.
Blessed to live in an area surrounded by ample fishing opportunities, we were on the water by late morning. A slower start than we are used to close to home, but this trip we were after a different species than what we normally target: sockeye salmon. While no longer the shiny chrome fish of the ocean, at the beginning of August they still make fine table fare and I always anticipate smoking and canning sockeye.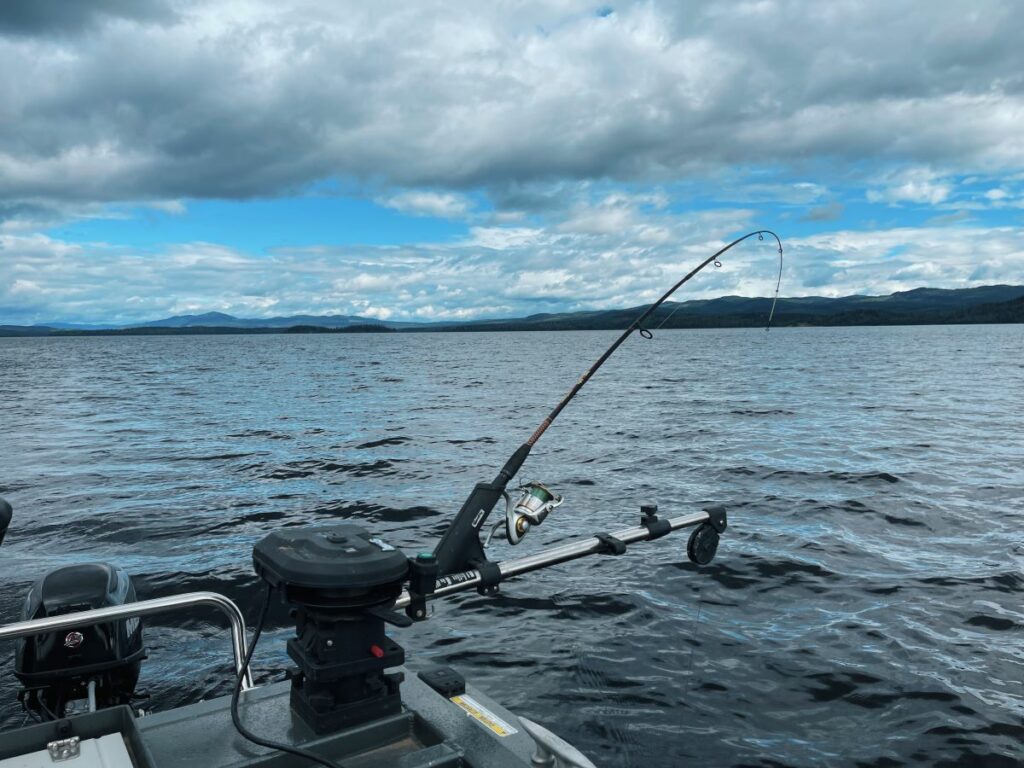 Despite a slow start to the fishing, we switched up locations on the lake and joined countless other boats in a well-orchestrated dance of watercraft and tackle, chasing after the salmon. It's not exactly relaxing, per se, the number of other fishermen makes it imperative that your head is always on a swivel. If you hit the run of salmon right, however, it is well worth it – we tucked our limit of fish into the cooler by early afternoon and spent the remainder of the day exploring the trails surrounding the campsite. The perfect way to wrap up a last-minute trip.