Call me crazy, but hands down one of my favourite wild game cuts is the shank. My favourite way to prepare it is my red wine braised venison recipe (you can get the recipe here), but that requires a bit more preparation. Particularly as the weather warms up, I find myself gravitating towards cooking outdoors and not wanting to be stuck in the kitchen; that's when I love throwing things on the smoker.
This recipe imparts a great smoky flavour but still keeps the meat nice and moist, which is crucial to having a delicious shank for dinner.
Ingredients
Moose shank
Salt and pepper
2 tbsp extra virgin olive oil
1 yellow onion, sliced
4 garlic cloves, minced
2 cups beef stock
2 cups beer
2 carrots, chopped
2 celery stalks, chopped
Roughly chopped fresh herbs such as rosemary, oregano, and thyme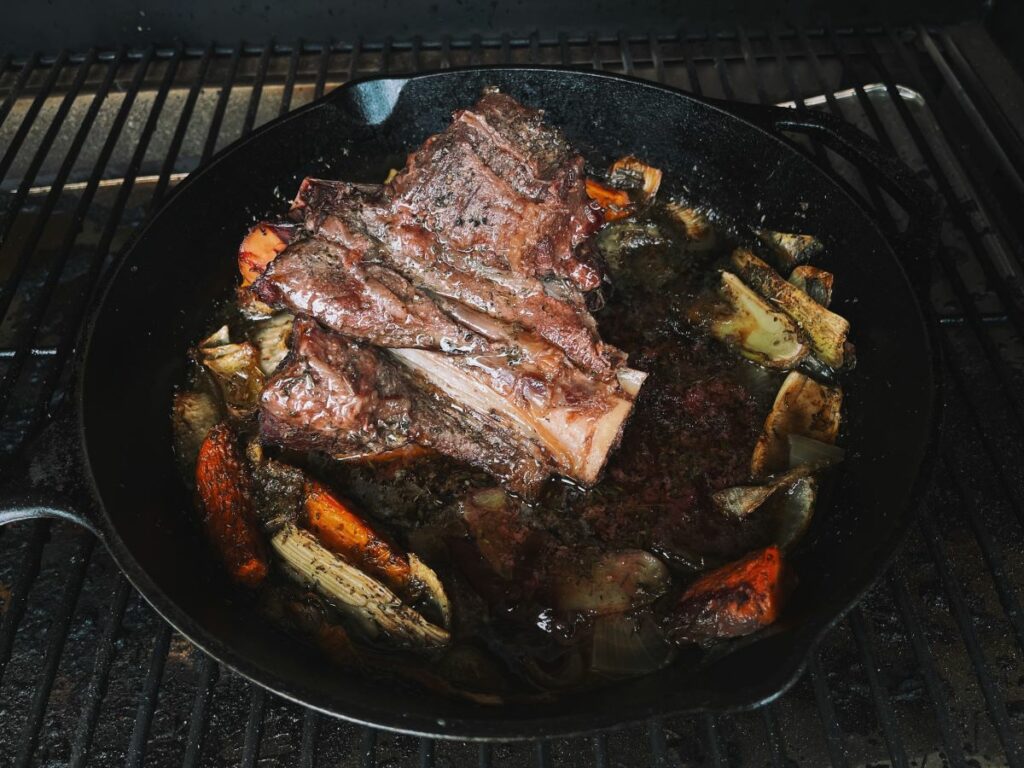 How to make smoked moose shank
Preheat smoker to 225 degrees Fahrenheit.
On a stove, heat up olive oil in a cast iron pan. Liberally season moose shank with salt and pepper. Brown for several minutes per side, then remove from pan. Fry the sliced onion until golden, around five minutes. Add the minced garlic and fry for another minute. Add the shank back into the pan and pour the stock and beer overtop. Add in the carrots, celery and fresh herbs.
Place in the smoker uncovered for an hour. After the hour has passed, cover with tinfoil and continue to smoke until the meat is tender, around four hours more.
Serve with mashed potatoes and vegetables. The smoky flavour allows for another option, which is to shred the meat into moose shank tacos.