Set lining for burbot is a fun pastime in northern British Columbia, and something to look forward to every season. Here are some quick tips and tricks on preparing your set line.
Before heading out to use a set line, you should check where set lining is permitted in British Columbia by referring to the 2019-2021 Freshwater Fishing Regulations Synopsis, as it is not permitted everywhere in the province. As the regulations currently read, Region 6 and Zone A of Region 7 are the only regions that set lines are allowed on lakes. It is important to note that any game fish that you catch other than burbot must be released.
Be prepared when heading onto the ice and take appropriate precautions. There are many factors that will affect the quality and quantity of ice. If in doubt, don't go out. There are many resources online that refer to safe ice thickness, as well as provide other safety tips for recreating on ice.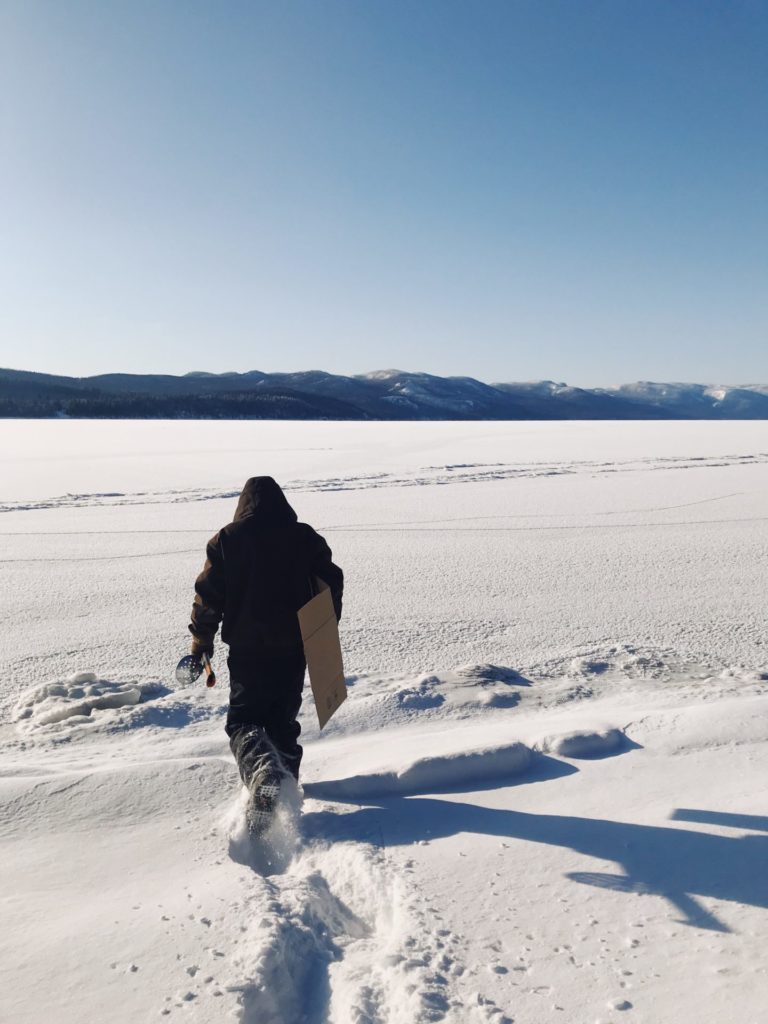 It's a good idea to rig up your set line in the warmth of your house before heading outdoors, because it is easier to tie knots when your fingers are not freezing cold. Attach 20-pound test line onto a scrap board (pick a piece that is larger than your fishing hole). You will need to make sure that there is enough line for the depth you will be fishing at. Attached to this line will also be a hook at least three centimeters from point to shank. Make sure your full name, address and phone number are clearly written on the board.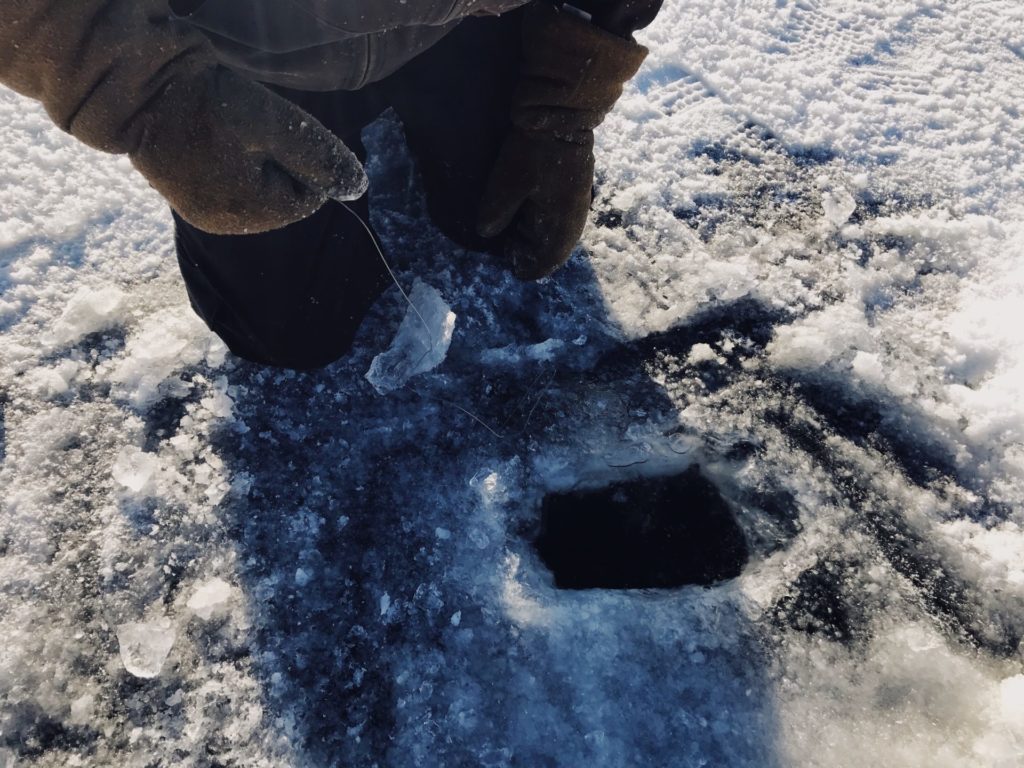 You will also need bait, an ice auger or axe (to make your hole in the ice), some cardboard (to cover the hole), and a shovel (to pack snow to the hole if there is not much on the lake). We have had decent luck fishing shallow waters, so that is often the first place we set. Once the hole is drilled, check the depth you are at by sending your hook down to the bottom – you should be able to feel it touch down. Bring the line back up and attach your bait to the hook. According to the 2019-2021 Freshwater Fishing Regulations Synopsis, if using fin fish, you can use the head or the headless body only when set lining. Send the hook and bait back down, about one to two feet off the bottom of the lake.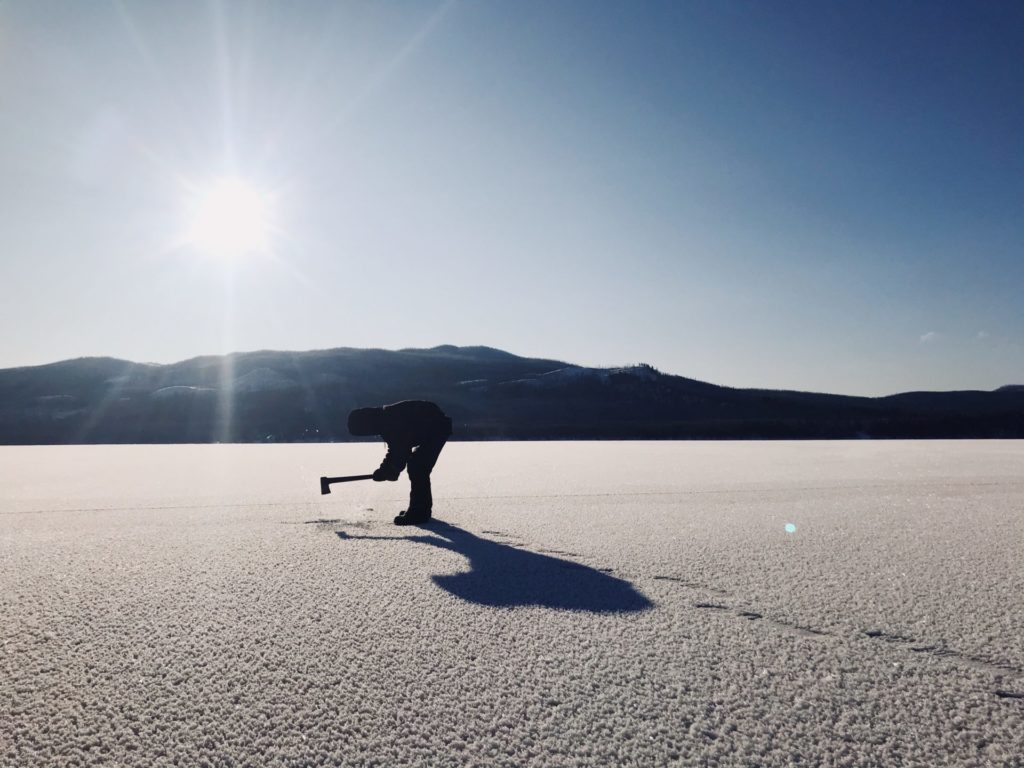 Now you need to ensure the hole will not freeze solid before you come back to check your line. A great method for this is to cover the board and hole with a piece of cardboard, and then shovel snow on top of the cardboard. This insulates the hole, and while not foolproof, should make it so that the hole just needs a thin layer of ice broken away to retrieve your line.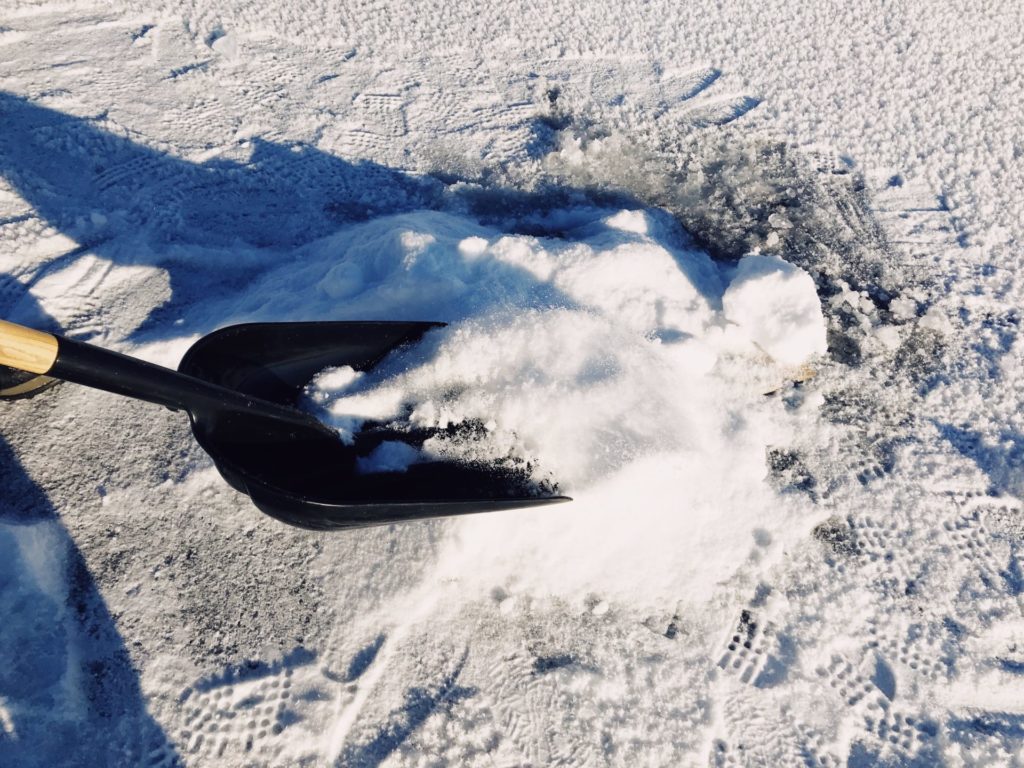 Come back to check your line the following day. You may just have a big burbot on your line – or, you may find those sneaky otters have stolen your bait off the hook and you will need to reset your line and try again!