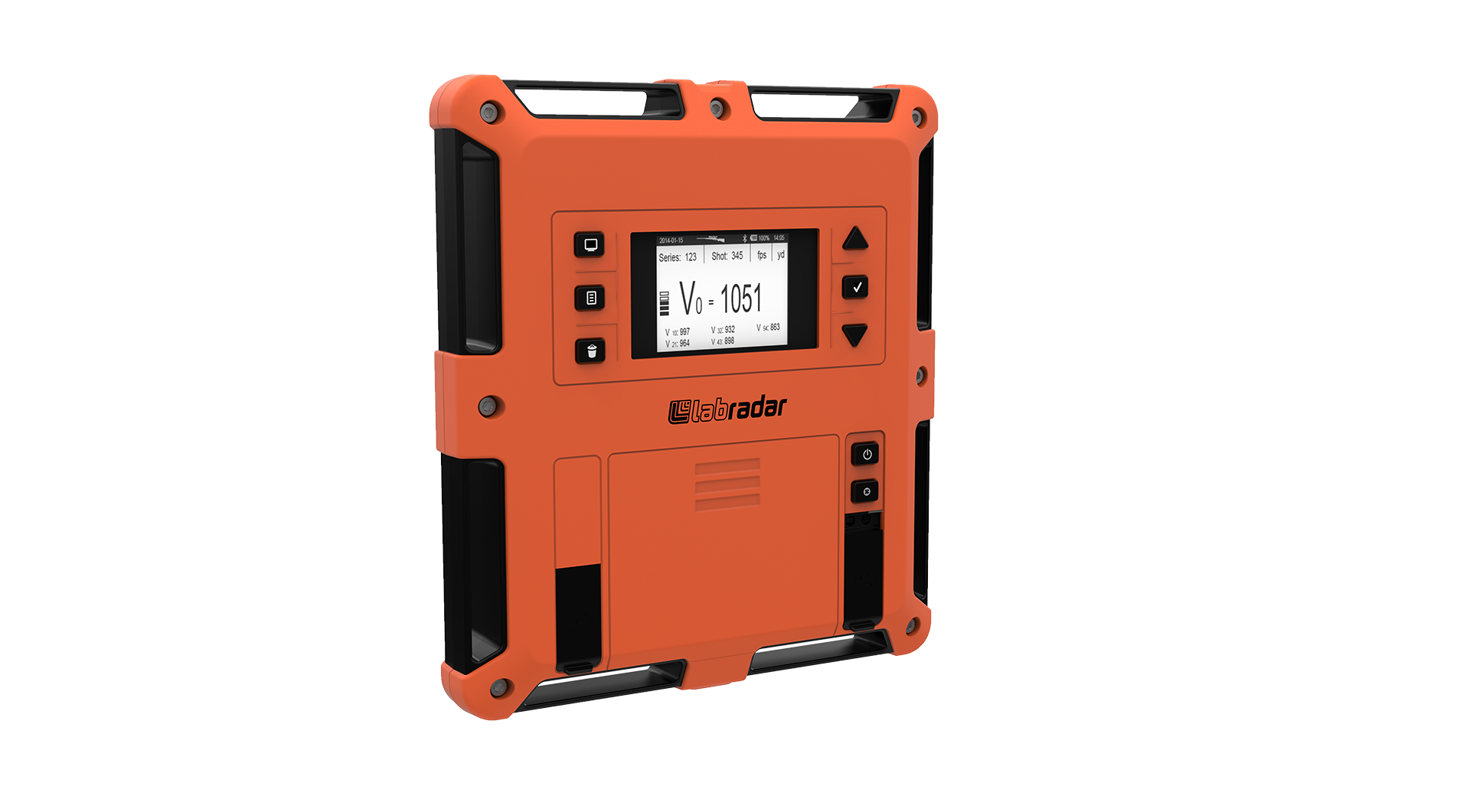 Labradar
According to this Canadian company, "The Chronograph Era Is Over." Labradar is the newest technology in obtaining projectile velocities of rifles, shotguns (slugs), handguns, pellet guns, BB guns, bow and arrows, and crossbows. It uses Doppler radar to measure velocities and its accuracy is not dependent on light conditions or perfectly passing a projectile over photo electric sensors. In other words, no more precise down-range set up or sky screens to fuss with. It works in all light conditions and is accurate to +/- 0.1 per cent, mounts on a standard tripod, tracks 30-calibre bullets up to 100 yards, provides muzzle velocity and up to five additional down range velocities, and projectile weights can be entered for kinetic energy. It provides average velocity-standard deviation-extreme spread and min/max velocities, is Bluetooth integrated with a smartphone app for Android/iOS, offers virtually unlimited storage on an SD card, provides either metric or standard measurements, and it does not record nearby shooters. Plus, it is easy to set up. Just place it beside the shooter, point towards the target and you are good to go.
MSRP: $559.95 US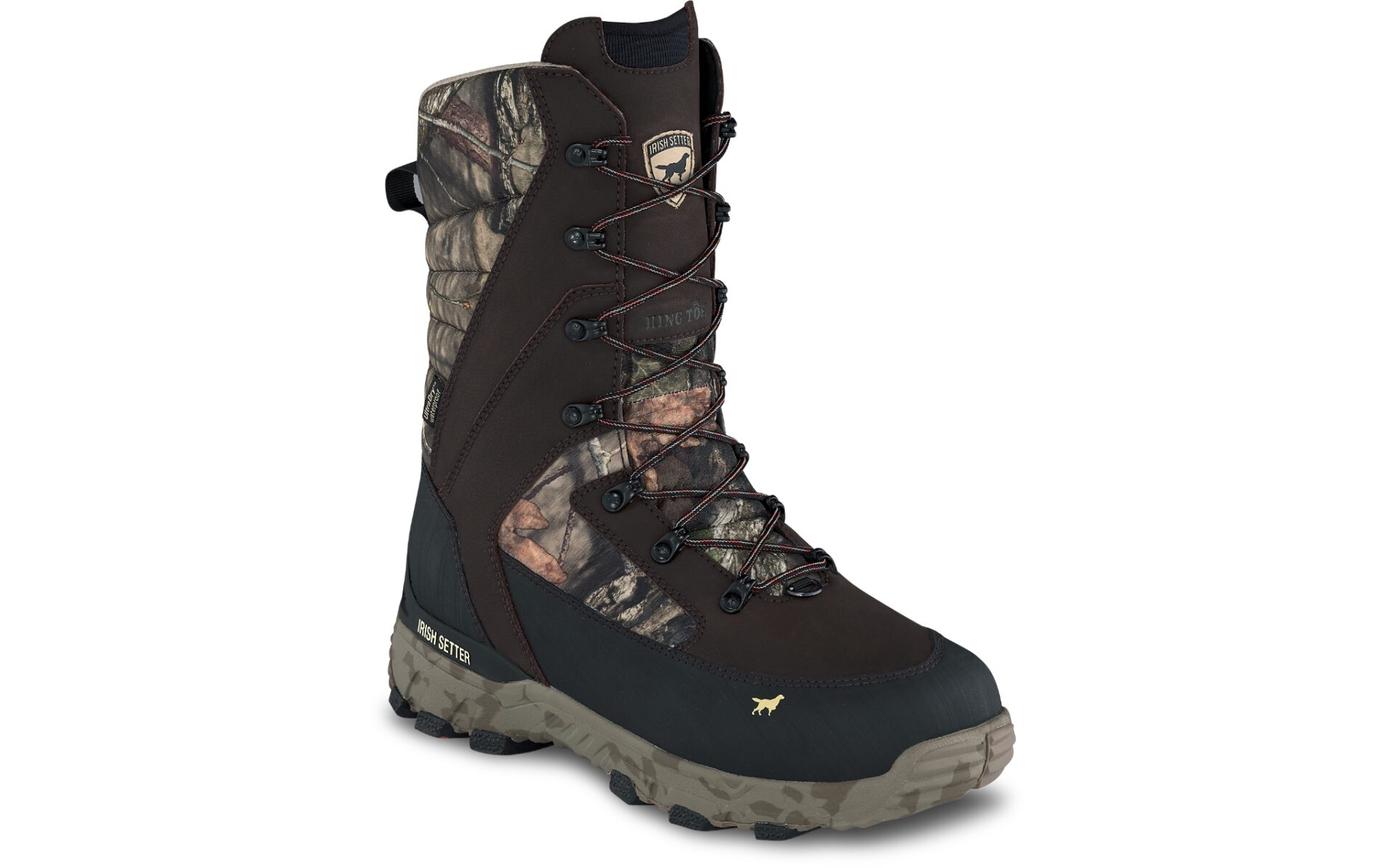 Irish Setter Icetrek Boots
Cold feet on late season hunts can be nothing short of miserable discomfort. This year, Irish Setter has introduced the Icetrek boot with ThermalBoost, a revolutionary, multi-zone barrier system that provides insulating protection against brutal cold. It is designed to strategically insulate specific zones that are prone to heat loss. These waterproof boots are insulated with 1,600 grams of PrimaLoft and ThermaBoost provides the equivalent warmth of an additional 400 grams of insulation without added bulk or weight. The King Toe technology traps warm air in the enlarged toe box, while making it easier to get this 12-inch boot off and on. IceTreks are lightweight but offer durable performance with an Ice Claw RPM-LS outsole that provides superior traction on snow, ice and uneven terrain. The lightweight, breathable upper consists of abrasion-resistant polyester, includes a memory foam collar, gaiter clip for additional snow protection, and the cushion comfort tongue offers long lasting comfort in the shin area. UltraDry waterproofing keeps the feet dry while a ScentBan lining delivers scent control. Some styles offer the unique BOA lacing system for a quicker on/off and easy tension tightening of the stainless-steel laces with gloved hands.
MSRP: $229.99 to $249.99 US

Hornady Outfitter Ammunition
Outfitter ammunition is designed to be as tough and weatherproof as the demands of the most adverse backcountry hunt. It is a new addition to the Hornady line that uses the proven GMX bullet for uniform, controlled expansion and deep penetration while retaining 95 per cent of its weight. The GMX is a polymer-tipped, accurate, monolithic copper alloy bullet that expands to one-and-one-half times its diameter across at a wide range of velocities for up to 30 inches of penetration. You can drop these cartridges in a creek with no fear of moisture reaching either the powder or primer, as both the case mouth and primer are sealed to provide watertight protection. The corrosion resistant, waterproofed, nickel-plated cases further enhance this all-weather protection. They are available in a wide range of calibres from the .243 Winchester to the .375 H&H Magnum.
MSRP: $49.85 to $99.67 CAD
Slumberjack Deadfall 65 Pack
Slumberjack pulled out all the stops in designing the new Deadfall 65 pack. It is capable of hauling out serious loads or is compressible for the minimal load days of scouting. At only four pounds, 15 ounces, this lightweight pack boasts a total of 3,950 cubic inches of storage. It incorporates an adjustable carry system for various-sized game and has a versatile, multi-weapon carry system for a bow or rifle. Its dual aluminum stay frame and adjustable torso suspension provide a perfect fit despite the load. The 65 has a HDPE reinforced hip belt, PALS system that provides attachment points for accessory pouches, load lifters for enhanced fit and function, side compression straps provide improved access and compression options, a friction panel on lower lumbar for improved contact with wet outerwear, a left side pocket accommodates large optics or field gear, and two right side pockets offer additional organizational options. It top loads with a zippered pocketed adjustable lid, its front fabric shelf provides attachment options for bow carry or additional load support with or without its pack bag, is hydration compatible and includes YKK zippers.
MSRP: $229 US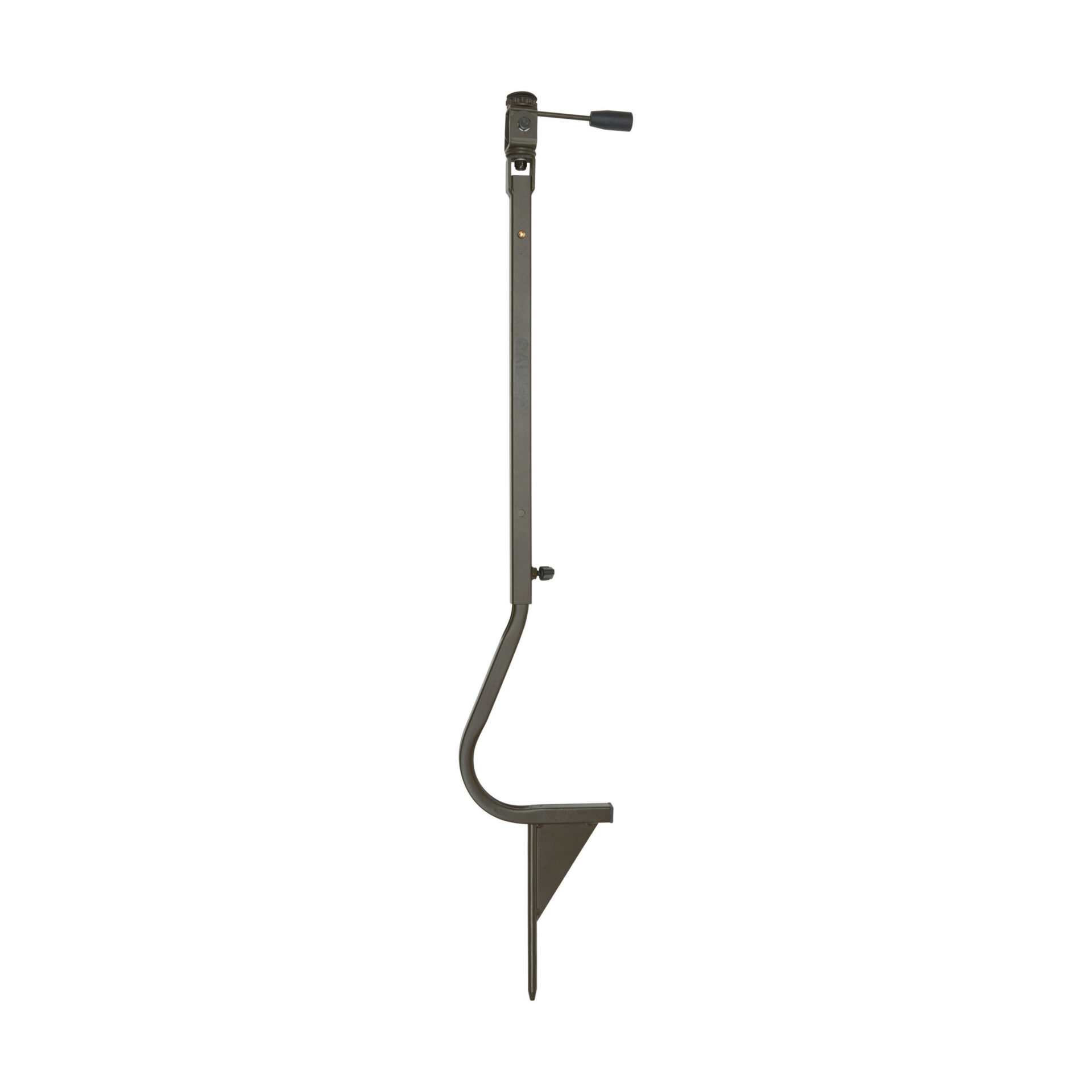 Allen Anywhere Trail Camera Holder
There are just times and locations where you can't find a tree that will give your trail camera the vista required to capture game moving in the area. The Anywhere Trail Camera Holder from Allen will ensure you are never caught in this situation. Just set it out anywhere you anticipate game activity. It fits any trail camera with a quarter-in-20 threaded insert and readily adjusts from 26 inches to 36 inches above ground with a spring pin and T-locking handle. Its camera lever adjusts for optimum camera angle/placement, and it has an L-shaped step for easy setup. Or alternately, if there are trees in the area, Allen also offers a number of tree-mount trail camera holders.
MSRP: $35.00 CAD