While some say that fall is the season of pumpkin spice, I would have to argue that it is the season of soups and chowders. A bowl of hearty salmon chowder, paired with a fluffy biscuit, is the perfect way to fill your belly after a day in the chilly outdoors. North coast salmon chowder takes less than one hour to make, serves approximately eight people, and can be doubled or tripled easily to feed a big crowd.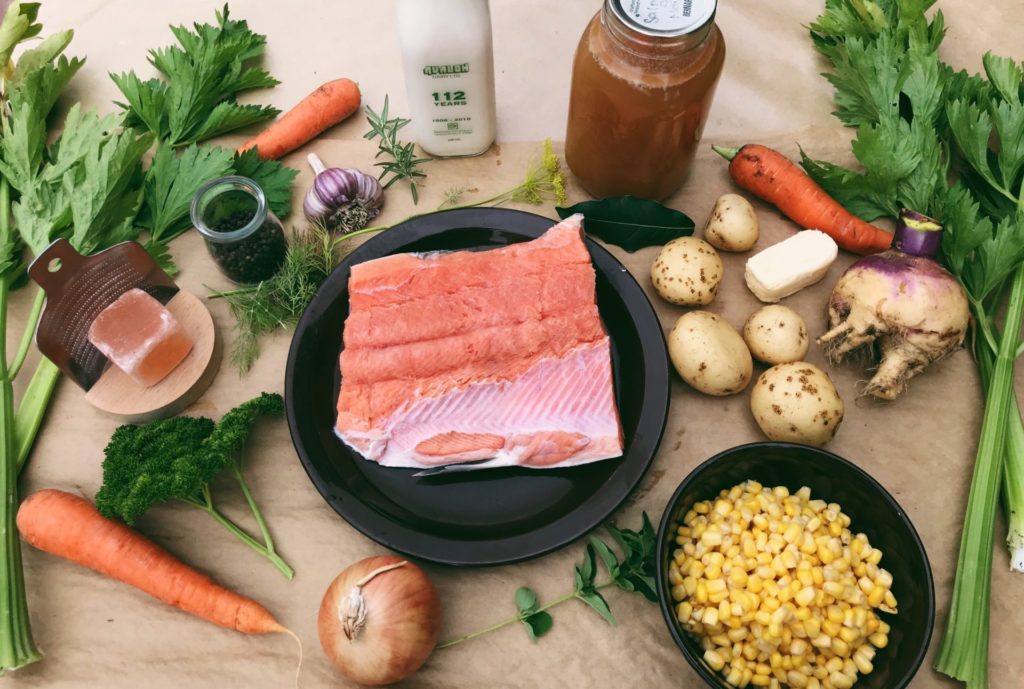 Ingredients
1 whole onion, chopped
3 stalks celery, chopped
3 cloves garlic, minced
3 tbsp butter
500 ml fish broth (vegetable broth can be substituted)
1 cup potato, cubed
½ cup rutabaga, cubed
3 carrots, chopped
1 tsp salt
1 tsp ground pepper
1 tbsp fresh dill, chopped
½ tbsp fresh rosemary, chopped
½ tbsp fresh oregano, chopped
1 cup corn
½ cup mushrooms, diced
500 ml half and half cream
2 cups salmon, skin off and bone free, sliced into bite sized pieces
Parsley and dill, for garnish
Method
Melt butter in a large pot. Sauté onion, garlic and celery until browned. Add broth, potatoes, rutabaga, carrots, salt, pepper, dill, rosemary and oregano. Bring to boil, reduce heat and simmer for 20 minutes. Add cream, salmon, mushrooms and corn. Stir and continue to simmer for an additional 15 minutes or until salmon is cooked.
Garnish with parsley, dill and fresh-cracked pepper. Serve hot with biscuits on the side.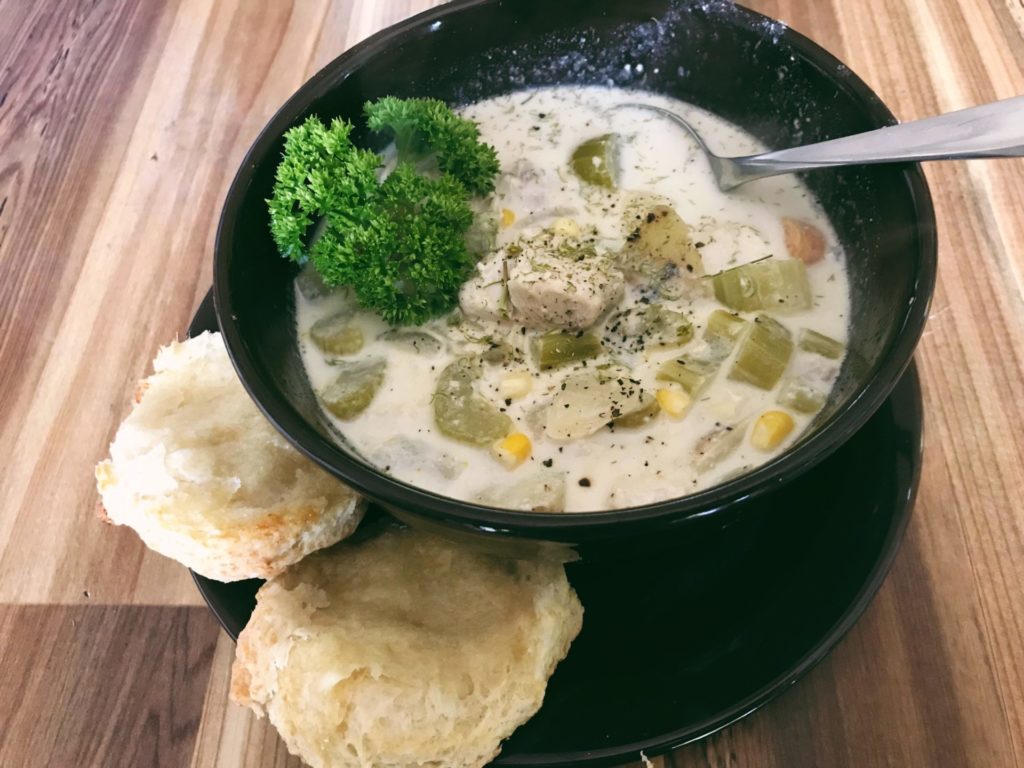 Note: The best thing about chowders is that once you have a good base, you can add and subtract ingredients based on your personal taste or what is available in your cupboard or fridge. I've used chinook, coho and even smoked salmon for this recipe and it has turned out amazing – feel free to experiment.