Sitka Incinerator Aerolite Jacket & Bib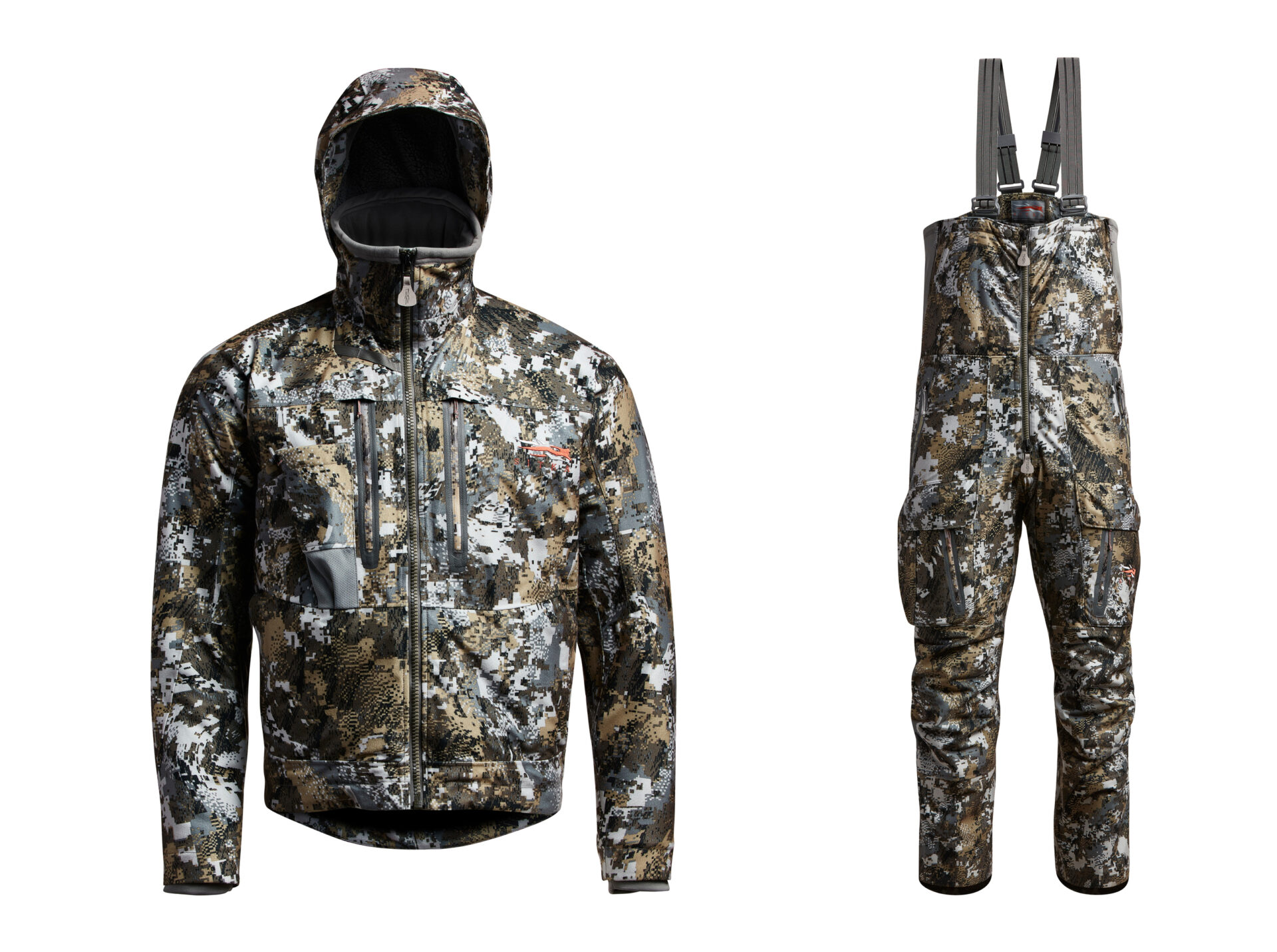 While the Incinerator Aerolite jacket and bib were designed for the late-season deer hunter, I see a broader application including spring bear and early spring turkey. Aerolite, originally developed by NASA for its maximum warmth and minimum weight, is an innovative, lightweight synthetic insulation infused with aerogel. Utilizing Gore-Tex two-layer fabric with a quiet, brushed polyester face, both the jacket and bib are waterproof and breathable. The PrimaLoft Gold insulation with Cross Core technology replicates down, with the benefit of warmth when wet. The jacket offers an articulated fit for free range of motion, waterproof safety harness pass through ports, internal cuffs that seal in heat and zippered chest, hand and call pockets. The bib features full-length YKK side zippers with waterproof construction that allows for venting and easy on/off. Its design affords ample coverage that won't ride up or down when seated, standing or climbing and includes chest, hand and storage pockets. The jacket and bib weigh 42.5 and 49.5 ounces, respectively. The Aerolite series also includes the Blizzard and Boreal. The Incinerator is available in sizes from M to 3XL.
MSRP: $649 each US
Maven C.4 15×56/18×56 Binoculars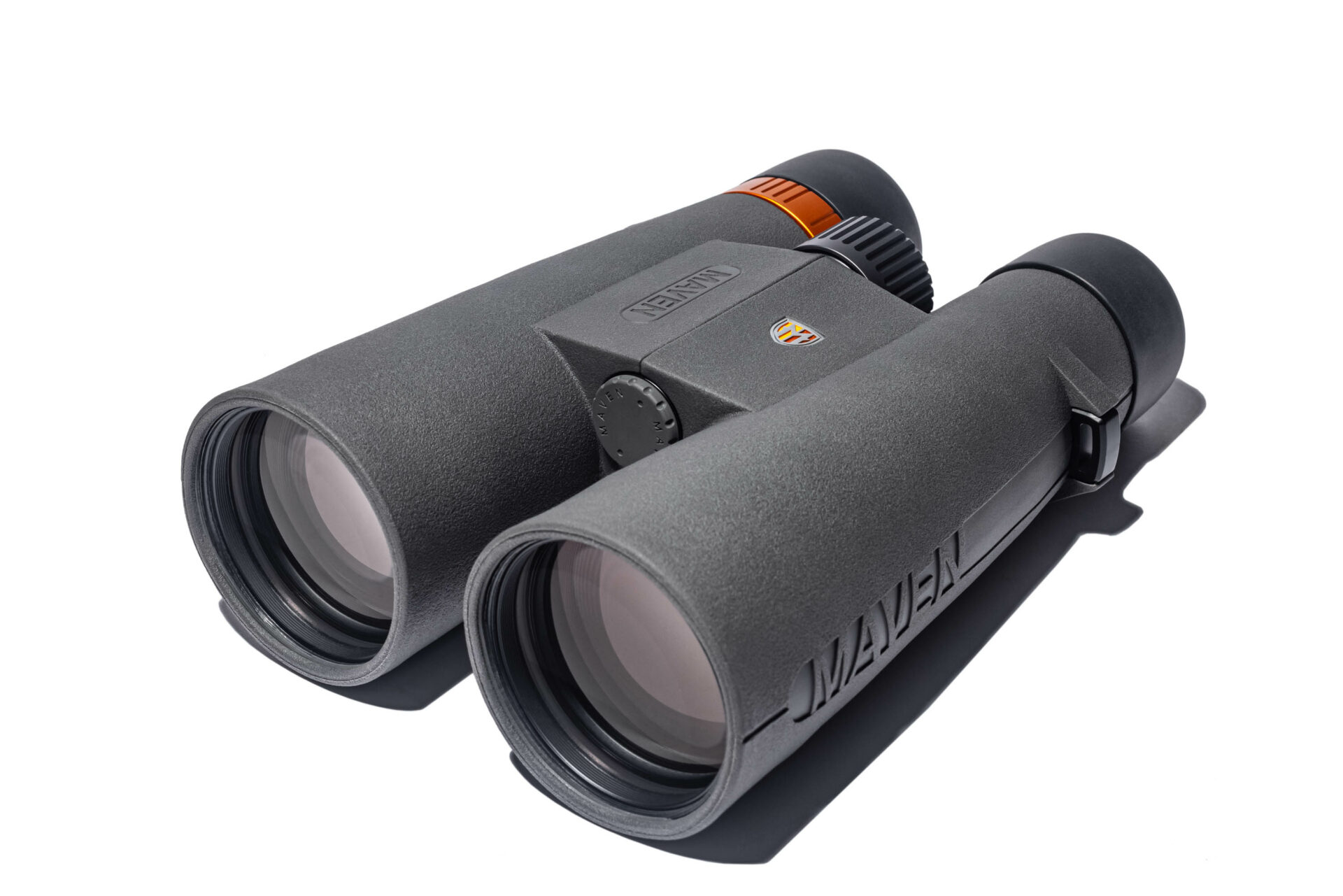 Determining legality or trophy quality of big game, especially in low light, can be difficult when packing a big spotter is not in the cards. The new mid-range C.4 from Maven can provide the answer. Both the 15x and 18x feature 56-millimetre fully multi-coated extra-low dispersion (ED) glass that minimizes chromatic aberration, have scratch and oil-resistant lenses and dielectric-coated Schmidt-Pechan prisms. With 92 per cent light transmission, they offer exceptionally bright, clear, high-contrast images in all lighting situations. They are constructed with a durable, well-balanced and lightweight polymer frame and are waterproof and fog proof. At 7.75 inches in length and a weight of 45.1 ounces, they can be handheld or used with a tripod, and a tripod adapter that is sold separately. The C.4 comes with an unconditional lifetime warranty, neoprene neck strap, lens caps and a double-layered microfiber storage bag.
MSRP: 15x $700, 18x $725 US
Primos Photoform Strutter Turkey Decoy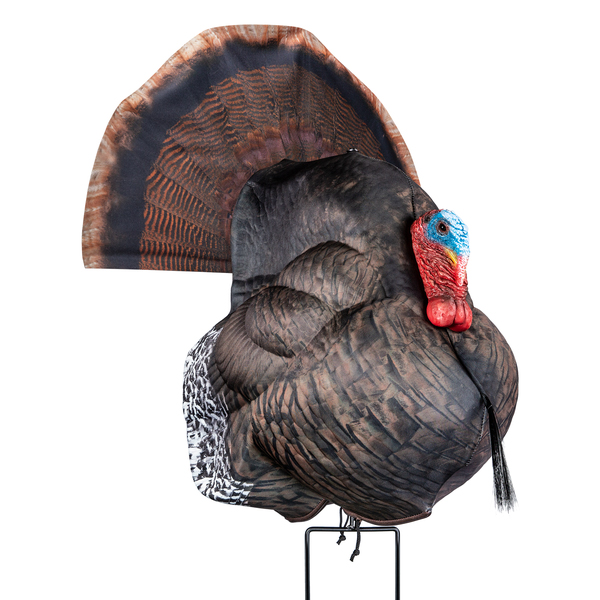 To quote Primos, this 3D molded foam decoy is, "The most realistic decoy on the market." For the ultimate in reality, Primos used actual imagery of a strutting gobbler and printed it on 3D molded foam. For an easy all-day carry, this life-sized decoy is ultra-lightweight (two pounds) and it collapses for easy storage in your vest. You just have to collapse it, fold it and store it. Once at your hunt location, it will pop right back into its original shape, and its detailed realism won't chip or peel. Its head detail is very lifelike, and its upright posture will grab the attention of an incoming tom. It includes a printed tail fan and an integrated stake. For additional realism, you can add your own turkey fan.
MSRP: $129.99 US
Winchester SXP Turkey Hunter Shotgun

The SPX Turkey Hunter will get you into the turkey hunting game without breaking into your kid's piggybank. It offers an array of features, starting with its synthetic stock with textured gripping surfaces that are finished in either Mossy Oak Obsession, Break-Up Country or matte black. It also includes Truglo fiber optic sights, an alloy receiver that is drilled and tapped for scope bases, hard chrome-plated chamber and bore, back-bored technology for improved shot patterns, rotary bolt with four massive lugs, drop-out trigger group, Invector-Plus extra-full turkey choke tube, black chrome protection on the bolt, Inflex Technology recoil pad, and its reversible crossbolt safety is easily operated with gloves. It is available in both a 12 gauge with a 3.5-inch chamber and a 20 gauge with a three-inch chamber.
MSRP: Matte black $599.99, camo models $699.99 CDN
www.winchesterguns.com/products/shotguns.html 
HEVI-Shot HEVI-18 TSS Turkey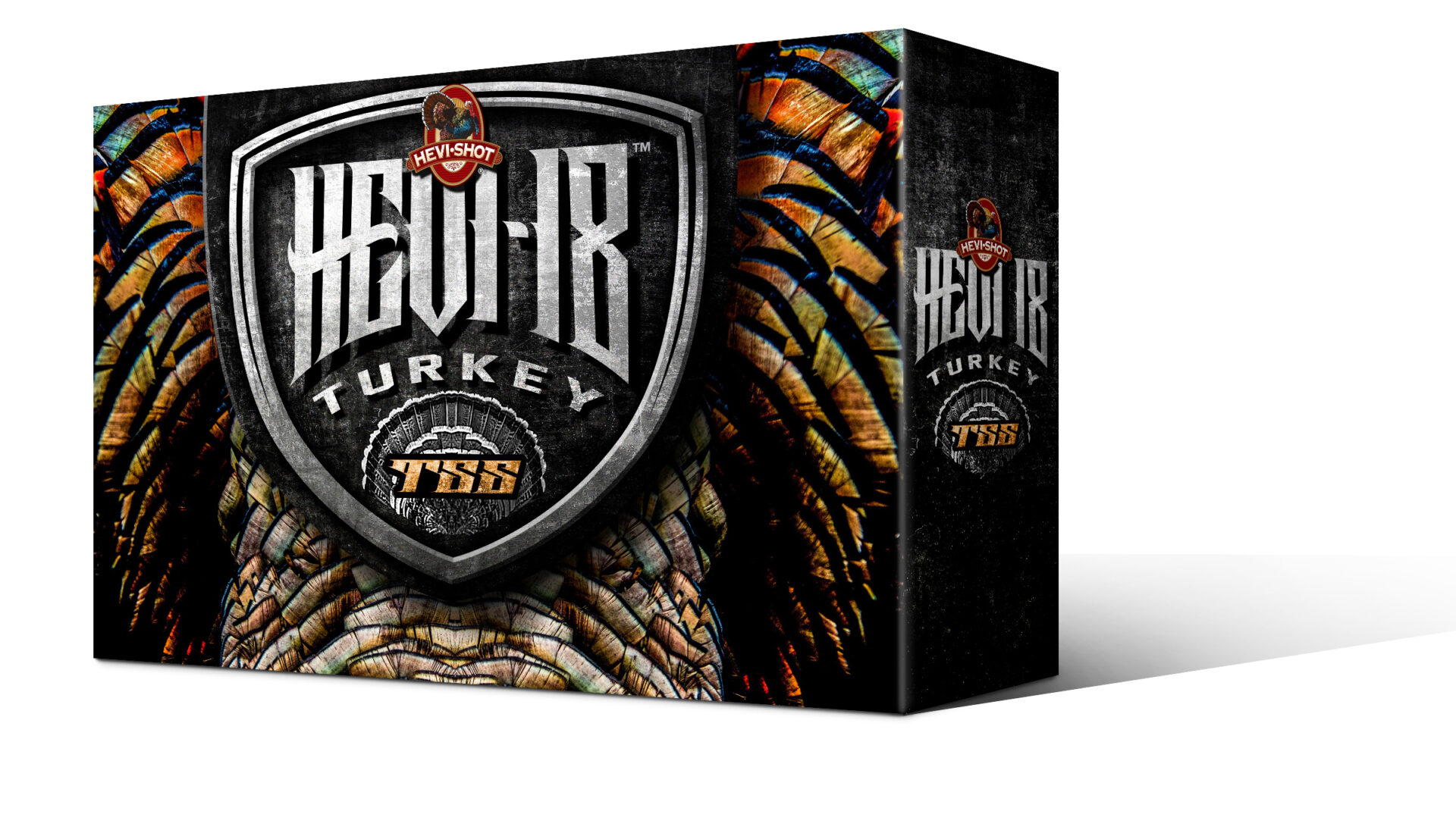 For turkey hunting lethality, it is essential to concentrate as many pellets as possible into a tight pattern, particularly at longer ranges when a head/neck shot is essential. The ultra-dense HEVI-18 Tungsten Super Shot (TSS), with its 18 grams per cubic centimetre versus 11 grams per cubic centimetre for lead, does just that. In fact, you can drop down three pellet sizes for the same lethality as lead, which will then double the number of TSS pellets heading down range. HEVI-18 also achieves incredibly tight patterns with its friction free, sealed-in-the-shell, spherical buffer. The unique crimp seal in resin resists damage and holds the buffer in place. Additionally, it offers a thicker base wad, hotter primer and clean-burning powder for all-weather reliability. It is available in 12 gauge three-inch, two ounces; 3.5-inch, two-and-a-quarter ounces; 20 gauge three-inch, one-and-a-half ounces; and 410 gauge in three-inch 13/16 ounces and in shot sizes #7 and #9.
MSRP: Box of five – varies from 410 gauge 3-inch at $42.99 to 12 gauge 3.5-inch at $95.99 US