Winchester Model 94 Trails End Takedown

For a late winter cougar or spring bear hunt or, for that matter, any hunt where packability is essential, the revamped Trails End Take Down rifle is the answer. It can quickly be disassembled and reassembled in the field with a simple twist. It comes apart in two compact pieces, the barrel assembly and the stocked receiver assembly, that readily fit in a backpack, or in any mode of transport where storage space can be an issue. It features a soft rubber buttpad, Marble Arms front sight, adjustable semi-buckhorn rear sight, steel loading gate, articulated cartridge stop, is drilled and tapped for scope mounts, and the hammer is drilled and tapped for a knurled hammer spur extension. Additionally, the barrel on the .450 Marlin is ported for less recoil and muzzle jump and, in that calibre, comes with a Pachmayr Declarator recoil pad. It is available in three calibres: 30-30 Win., 38-55 Win and.450 Marlin.
MSRP: $1,999.99 CAD
www.winchesterguns.com
Prois Greann Heated Vest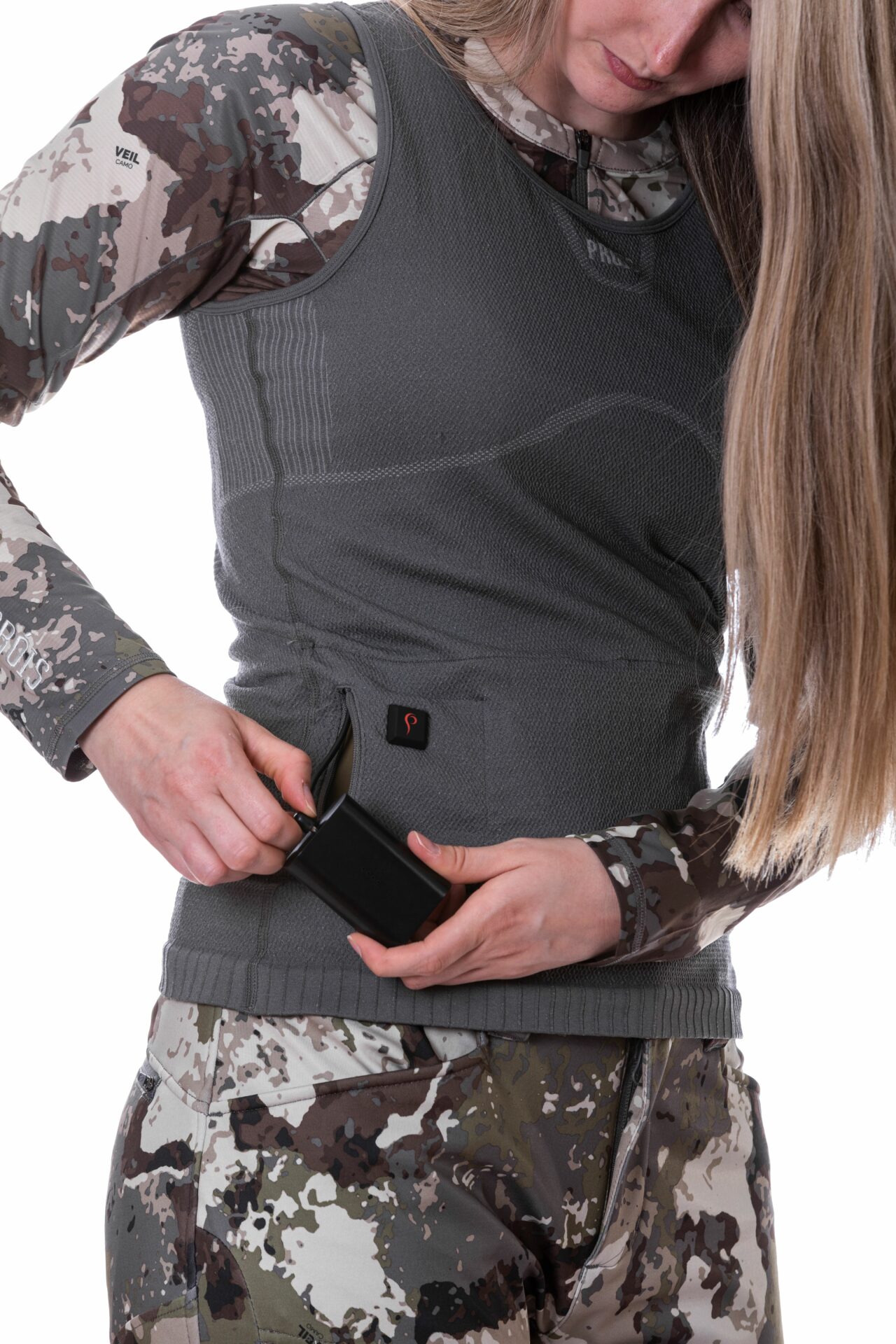 Prois continues to expand their line of outdoor gear for women with the introduction of a heated vest. Ideal for a cold spring turkey hunt, ice fishing or any other cold weather activity, the Greann features undetectable carbon fiber heating elements across the chest, kidneys and the base of the neck. Made to wear close to the skin, just over a base layer, it has three settings for constant and efficient heat. The fabric wicks to reduce moisture and offers total freedom of movement. The 7.4V Lithium battery provides long-lasting powered warmth that will last up to six hours on a low setting that generates 37.7 degrees Celsius/100 degrees Fahrenheit of heat. It offers easy access to its activation/deactivation button and comes with a battery and one charger.
MSRP: $149.99 US
www.proishunting.com
Wildgame Innovations Switch Lightsout Trail Camera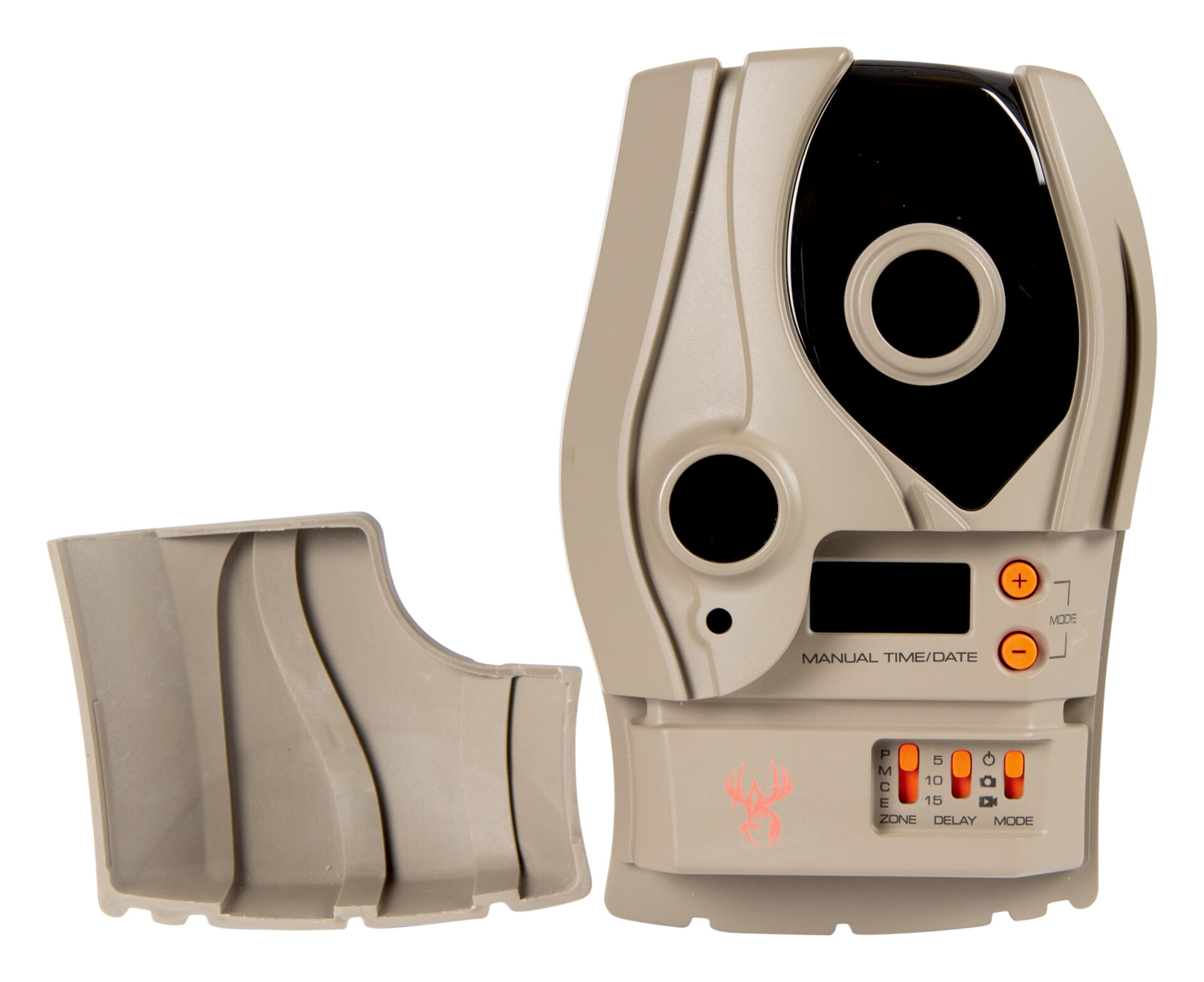 This is one simple-to-use and inexpensive trail camera. But don't let the ease of use or its cost belay its quality. It takes just three buttons to get it operational and boasts a list of features that include Lightsout technology that utilizes both invisible black infrared LEDs and the Lightsout invisible infrared LED flash that won't alert game to its presence, 12MP image and 720 video resolution, 36 invisible black infrared LEDs, 60-foot range, less than one-second trigger speed, 15-second video, up to 32GB memory storage (SD card not included), unique shape that reduces its footprint for easy concealment, automatically syncs date and time and even self corrects for daylight saving time. It comes with an adjustable tree strap and utilizes eight AA batteries (not included).
MSRP: $69.99 US
www.wildgameinnovations.com
Zeiss Terra ED 10×42 Binoculars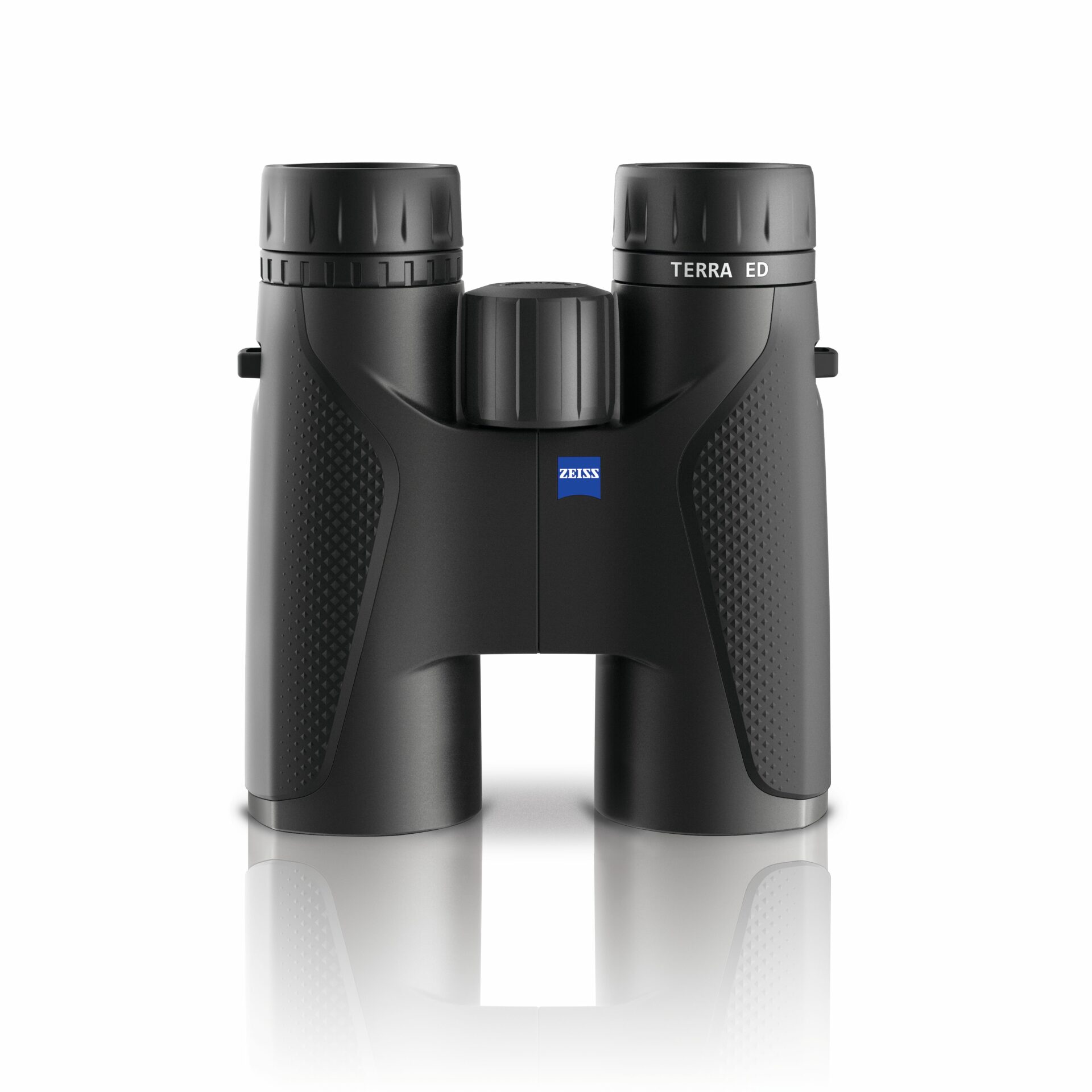 The Terra ED 10×42 binoculars are a proven field performer that offer Zeiss quality, but are entry-level priced to please. With their Schott ED glass and a hydrophobic multicoating, they offer 88 per cent light transmission for optimum optical precision that guarantees brilliant, clear images in adverse light or weather conditions. They are compact, lightweight, ruggedly constructed, and with their sleek design are easy to use or carry and will readily fit in a bag. The large, smooth and easy-to-focus wheel makes focusing a quick proposition, ideal for when game is on the move. Its waterproof, nitrogen-filled casing is reinforced with glass fibers for optimal structural integrity and the toughest of field conditions. They come with a limited lifetime transferable warranty and in three colours.
MSRP: $799.99 CAD
www.zeiss.com
Bloodsport Nitefall Broadhead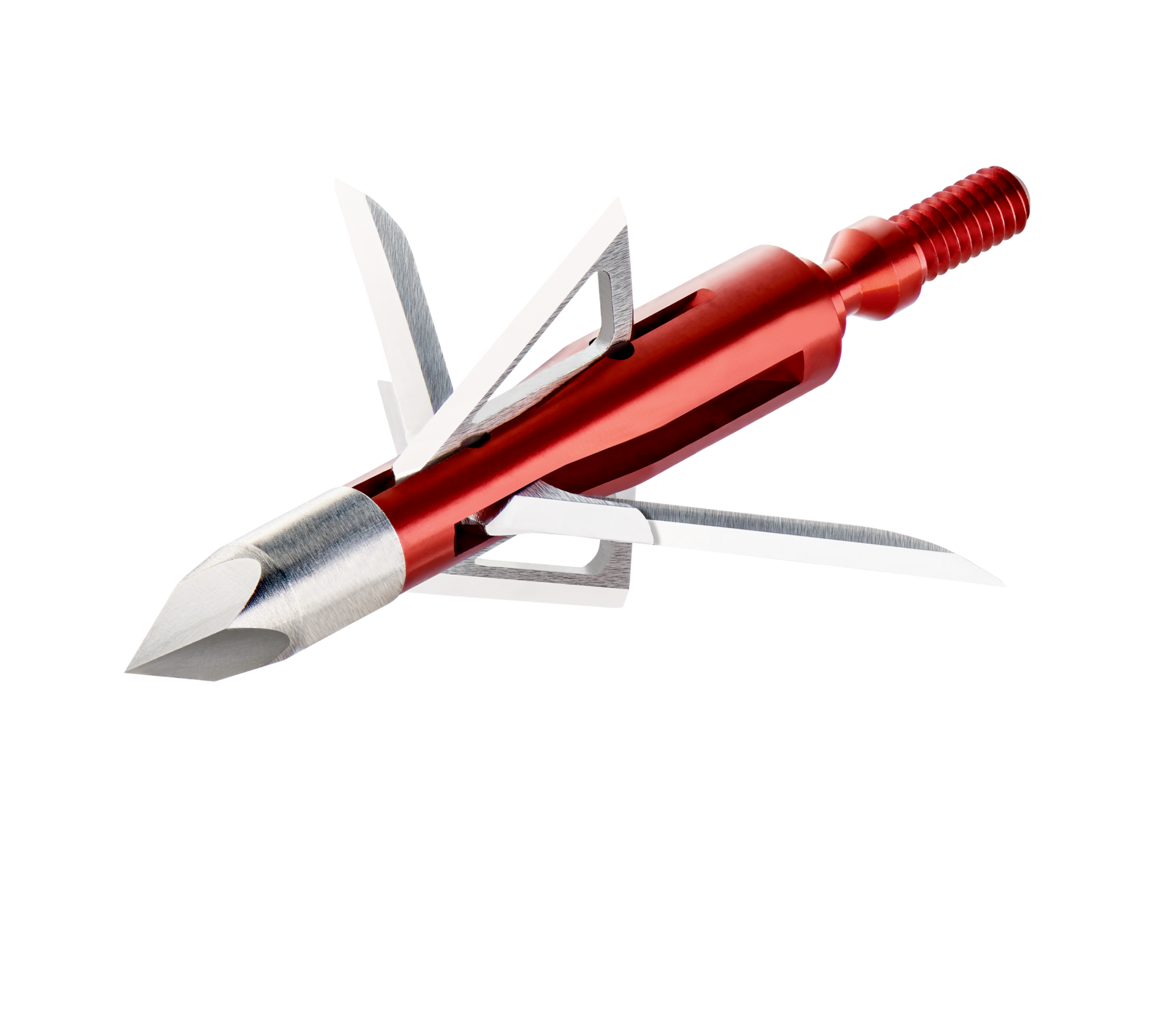 The new Nitefall Hybrid Design broadhead uses advanced engineering to provide bowhunters and crossbow hunters with a broadhead that flies straight with field point accuracy and cuts deep. They will push through tough tissue and bone no mater your quarry, from deer-sized game to Alaska/Yukon moose. It starts with a chisel-tip ferrule made from 7075 aluminum that fronts two scalpel-sharp, large, triangular 420 stainless steel fixed blades, providing a one-inch cutting diameter. These forward blades are paired with two rear mechanical blades that fly closed without the aid of O-rings or rubber bands. They instantly deploy on impact, adding an additional two inches of cutting surface for a large wound channel and stay locked open avoiding closure during penetration.
MSRP: Pack of three, $39.99 US
www.bloodsportarchery.com