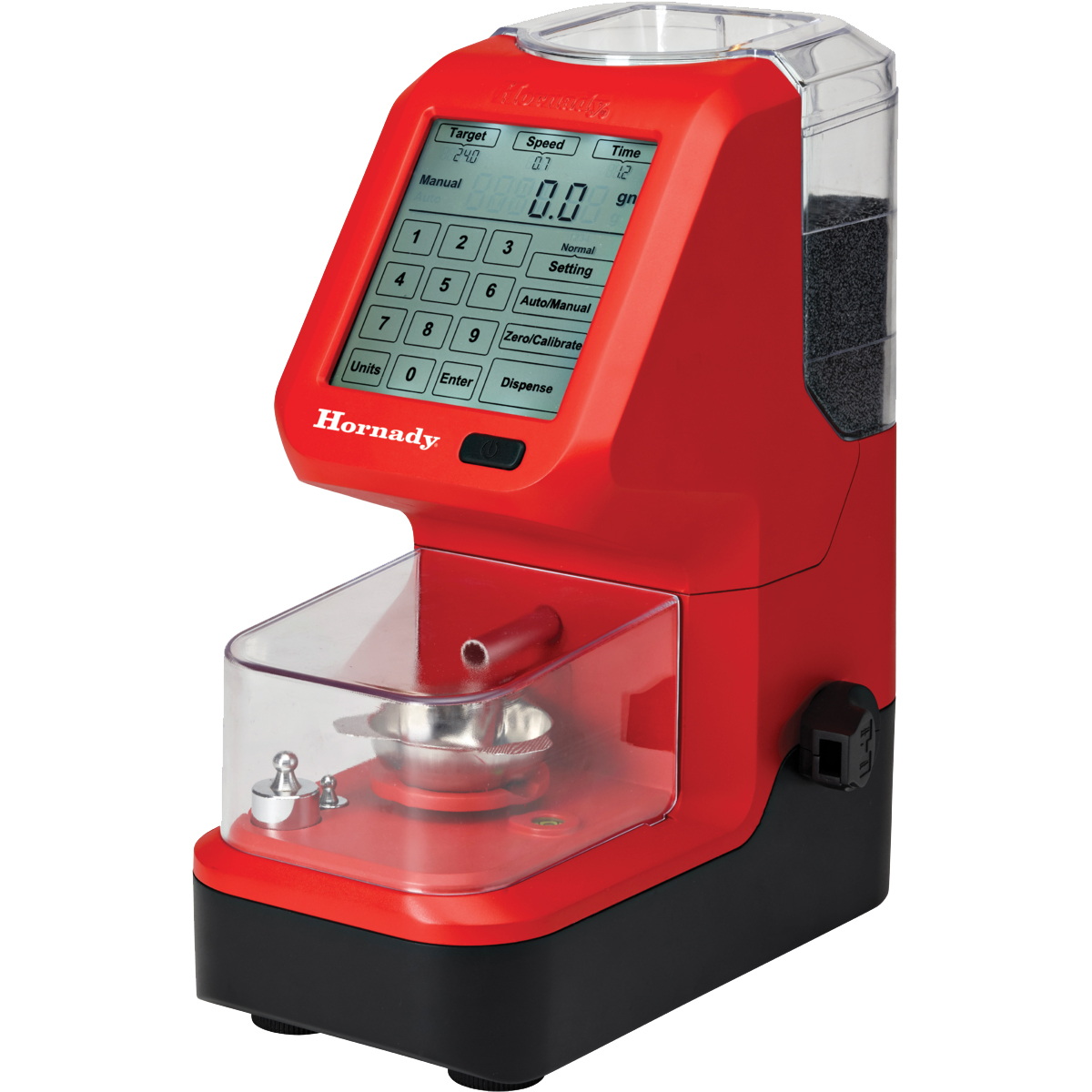 Hornady Auto Charge Pro
Reloading ammunition is analogous to tying your own flies. There is a sense of involvement, precision and accomplishment. This year, Hornady has made reloading easier and more fun. The Auto Charge Pro provides precise, customizable powder dispensing to within 0.1 grains in an easy-to-use, space-saving unit. It offers customizable trickle speeds for various powder types, as well as custom time settings. It can store up to four custom loads or you can use the preset factory setting. It has a built-in bubble level and leveling feet, easy-to-read backlit touch screen, large powder capacity with a larger side-mounted valve for easy powder removal. Its trickle tube is also removable for a fast clean up or a quick drain when switching to another powder. It is easy to calibrate and takes up less room on your loading bench than many competing brands.
MSRP: $599 CAD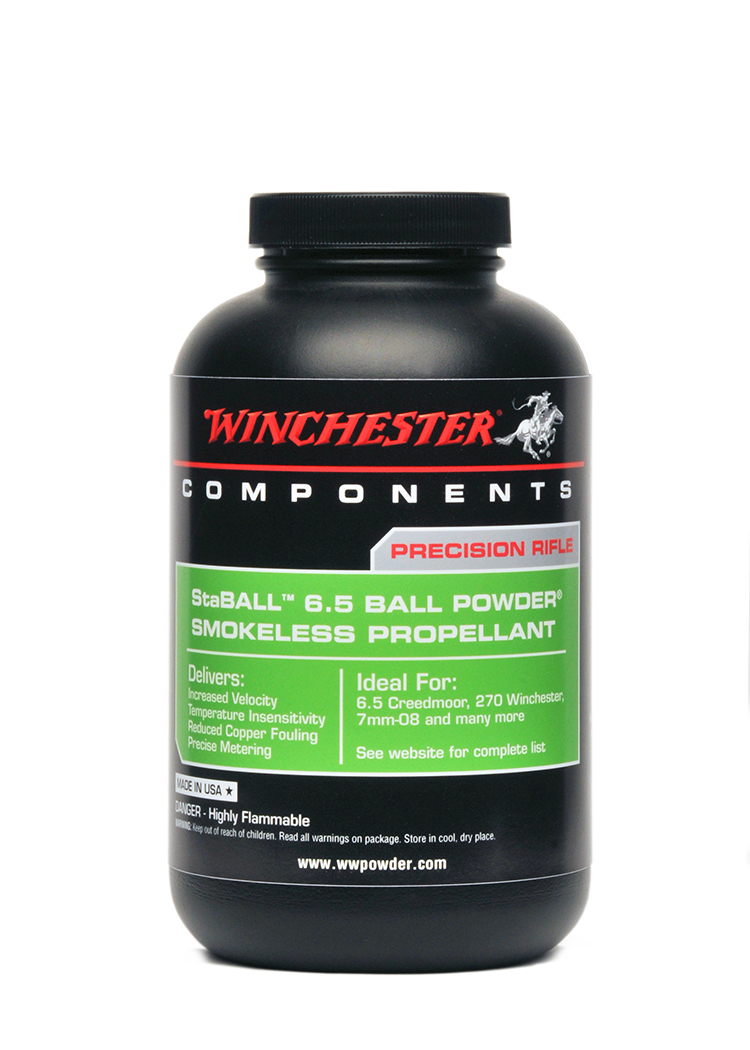 Winchester StaBALL 6.5 Powder
The Hodgdon Powder Company recently introduced a new temperature-insensitive ball powder, Winchester StaBALL 6.5. This new high-performance ball powder is stable no matter how cold or hot it gets. It meters precisely, which contributes to improved velocity and pressure standard deviations and can be loaded faster than extruded powders, leading to less time loading. It is also one of the new environmentally green powders that incorporate copper fouling reducer additives that provide more shooting time without having to clean the bore. And because of its potential load density, velocity levels obtainable, depending on the cartridge, are 30 to 200 feet per second faster than other propellants in its class. It is ideal for the 6 Creedmoor, 6GT, 6.5 Creedmoor, 7mm-08, 270 Winchester and many other cartridges. It is available in one-pound and eight-pound canisters.
MSRP: One pound, $29.99 US; eight pounds, $217.99 US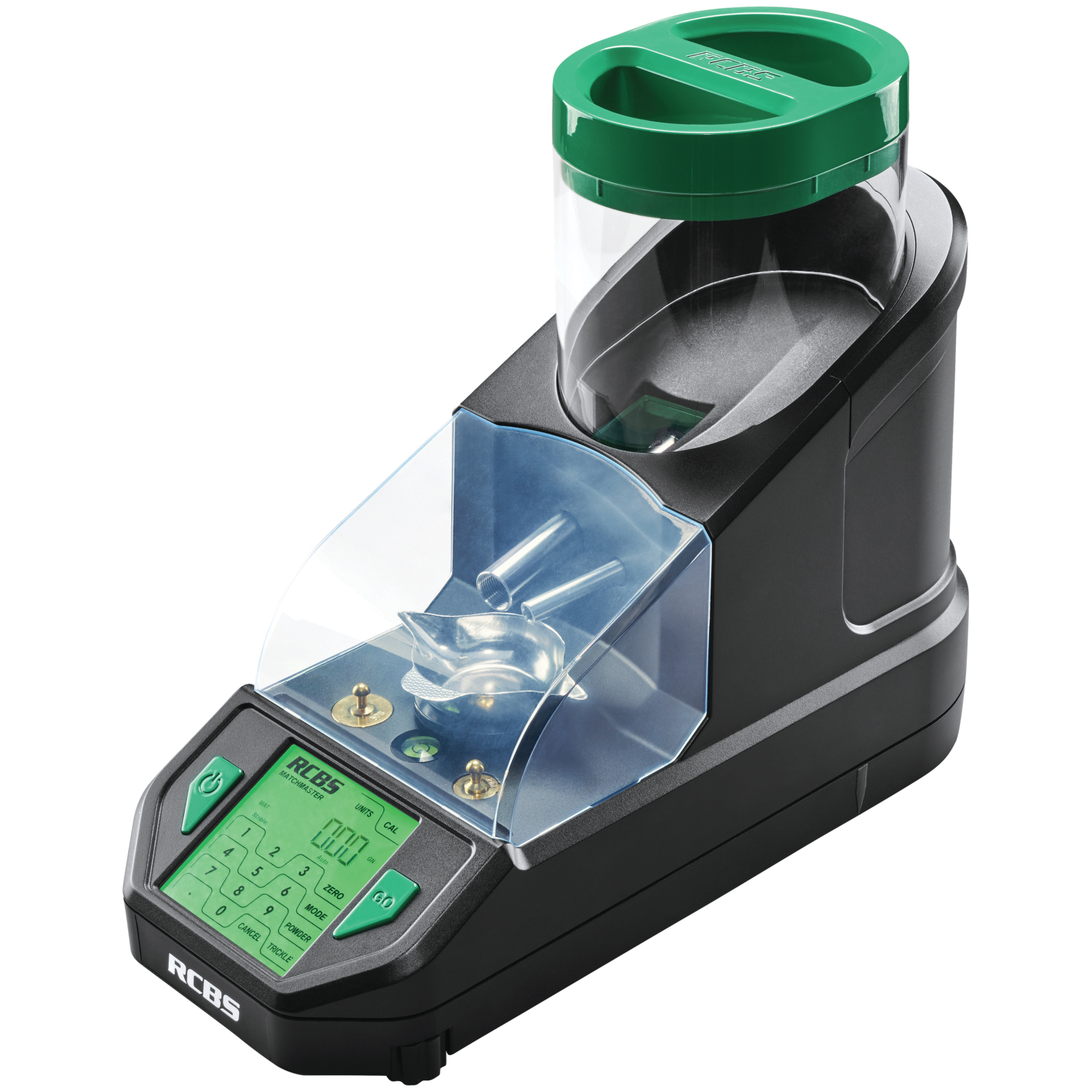 RCBS MatchMaster Powder Dispenser
The MatchMaster is RCBS's new and upscaled powder dispenser. It utilizes their patent-pending dual tube dispense technology to throw a charge in under 20 seconds with 0.10 grain accuracy. In the slower match mode, it improves that to 0.04 grain. While speed and accuracy are elemental features, it additionally offers user-adjustable powder dispense settings to reduce dispense times while not affecting accuracy, Bluetooth technology that affords user control and the ability to create and modify customs configurations, aluminum chassis construction for additional stability, with adjustable leveling feet for ease of leveling on any surface, and patent-pending open drain detection, powder dispense function and bottom drain capability.
MSRP: $1062.49 US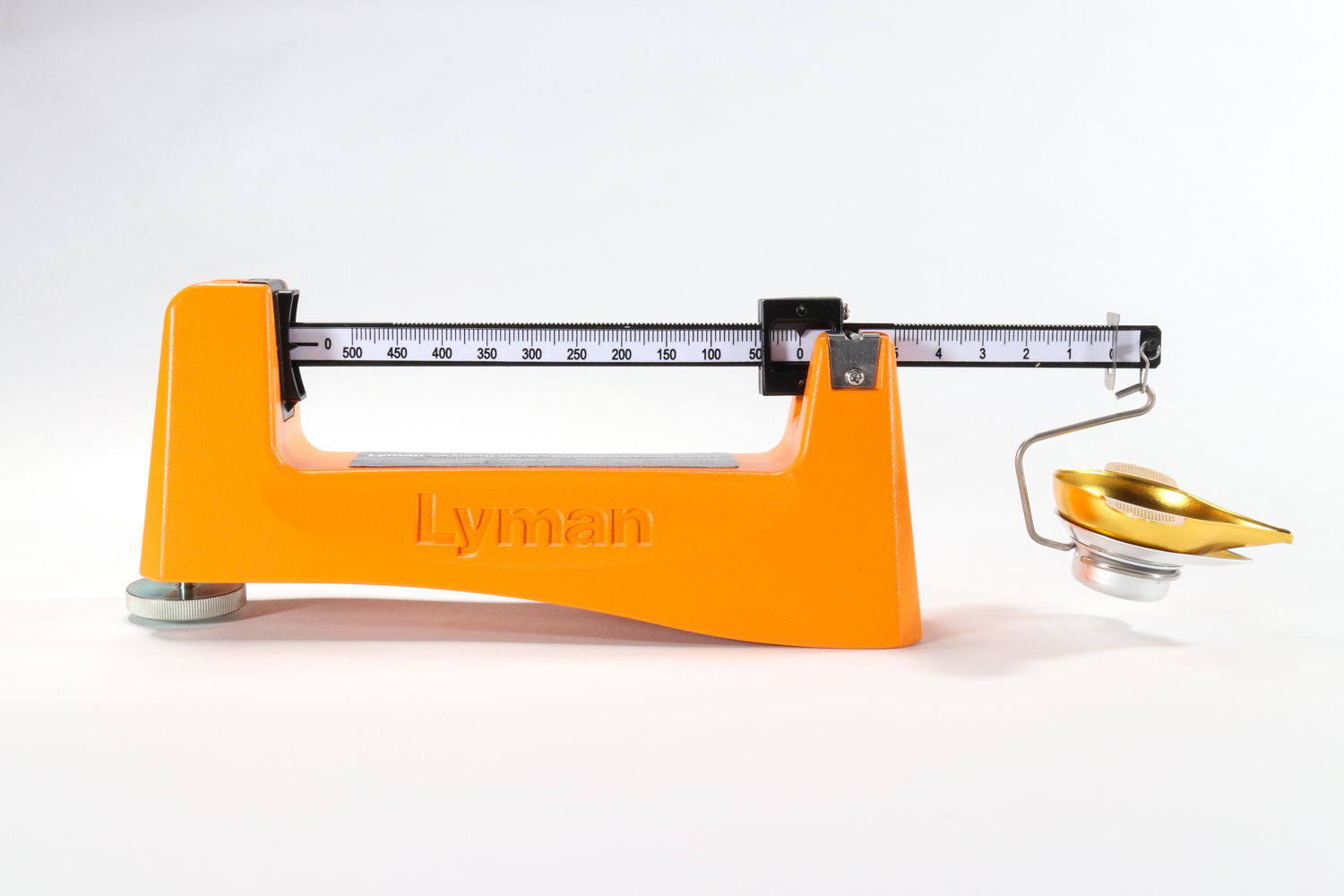 Lyman Brass Smith 500 Metal Reloading Scale
While I prefer an auto powder dispenser for bigger reloading jobs, I switch to a mechanical bean scale when it comes to working up new rifle loads where I'm constantly switching powders. Lyman has just introduced the Brass Smith 500 Metal Reloading Scale that is ideal for this or any reloading jobs. Designed with the serious reloader in mind, it is built upon a sturdy aluminum body for a reduction in vibration and optimum accuracy to plus or minus 1/10th of a grain. The beam is double-sided, and the pan has two handles for ease of use by both right and left-handed reloaders. The beam features black markings with a white background, for an easy read throughout its 505-grain capacity. It also offers magnetic dampening and precision knife edges for fast, smooth and accurate operation.
MSRP: $99.95 US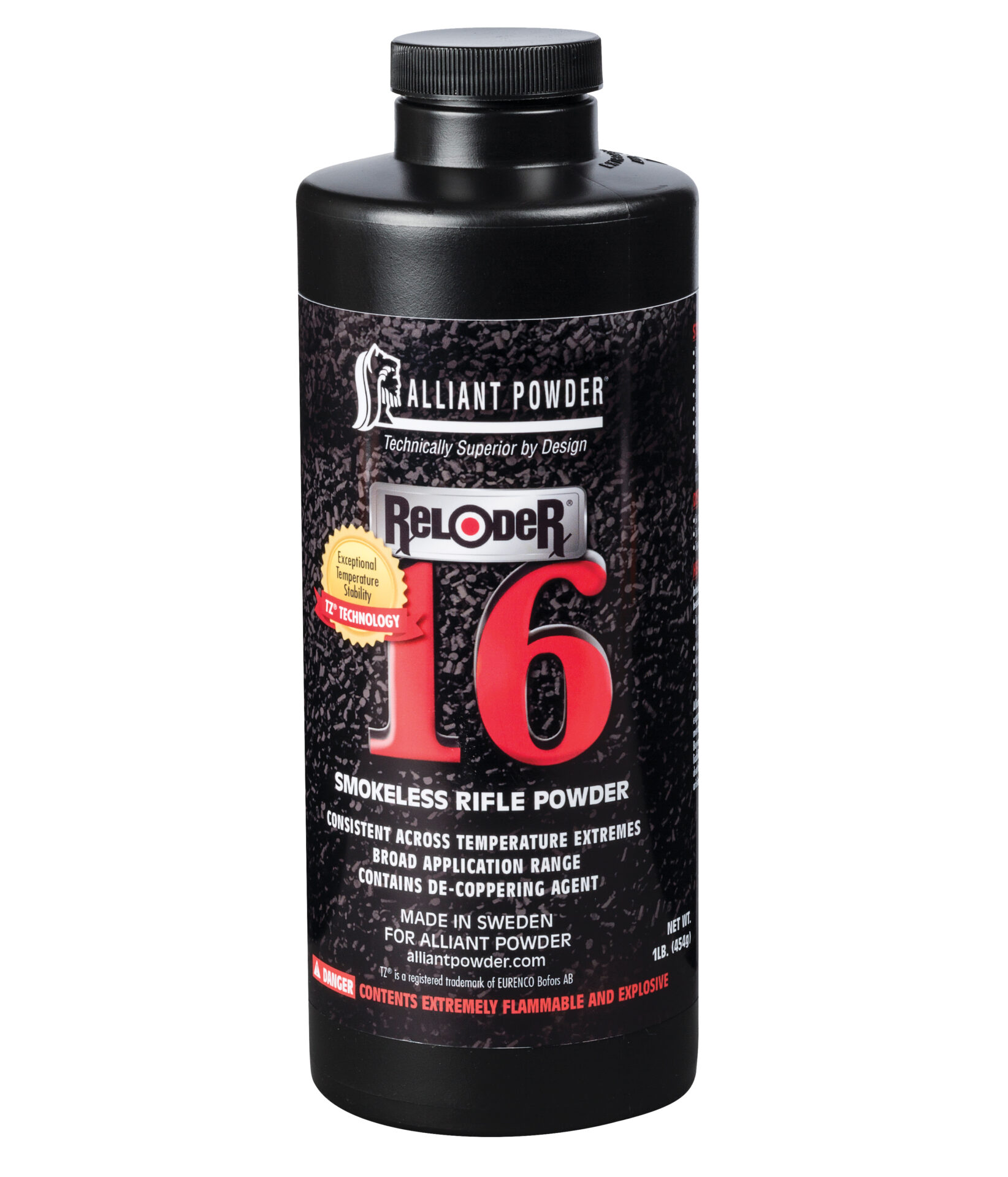 Alliant Reloader 16 Powder
Manufactured in Sweden for Alliant Powder, Reloader 16 is formulated to provide consistency across extremes in temperature. It achieves this world-class stability using TZ technology, which controls the natural tendency to generate more pressure at higher temperatures and less pressure at lower temperatures, making this powder ideal for those hunts where extremes in temperatures can be expected, be it an equatorial jungle or the Arctic. It offers excellent lot-to-lot consistency, contains no DNT or DBP and, importantly, contains a proprietary de-coppering additive, which provides quicker and less frequent bore cleans, as well as improved accuracy. It has a similar burn rate to 4350, making it ideal for medium cartridges such as the .30-06, .270 Winchester, short magnums and match cartridges.
MSRP: $27.99 US