If there's one thing that is synonymous with Canadian winters as a child, it is making maple syrup snow candy in a pile of freshly fallen snow. In grade school, our entire class used to make a big batch of maple syrup taffy –­­ a classic northern favourite. Now clearly you will need to avoid the yellow snow – and any other discoloured snow – but also avoid areas that might be subject to pollution. In fact, this is an activity best left for the snowiest of snow days, when you can head outside and collect snow that has fallen that very day.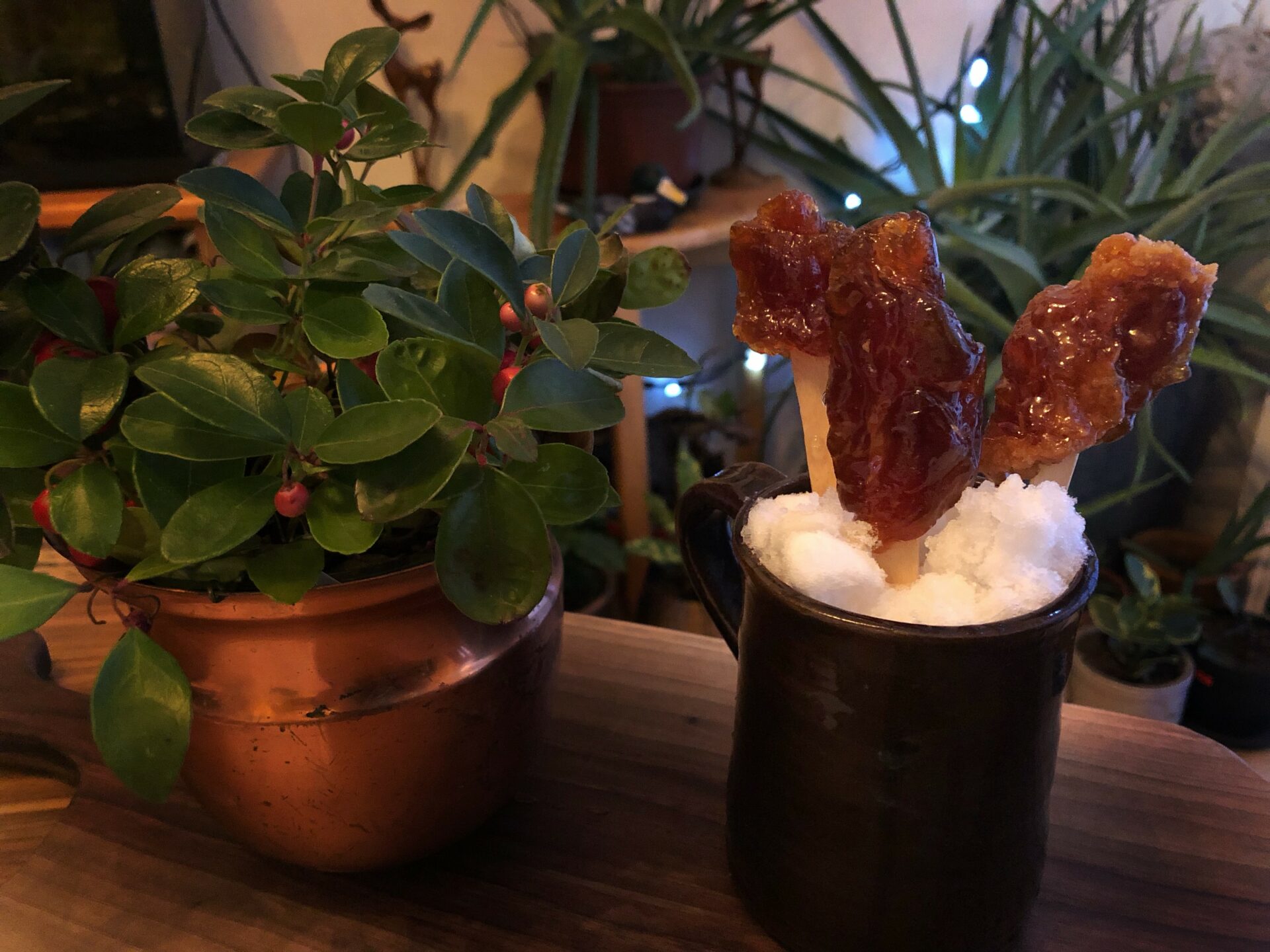 The perfect activity for those days when you are snowbound at home, all you need is fresh snow firmly packed into a dish, maple syrup heated up to the soft ball stage and some wooden popsicle sticks. Probably not the best winter candy for those who have braces, but a delicious treat for the rest of us.
One cup of maple syrup will make enough taffy for eight people (or closer to four if there are some sweet tooths in the family).
What You'll Need
1 cup real maple syrup
Fresh snow
Shallow dish or baking sheet
Popsicle sticks
Candy thermometer
Method
Wait for a layer of fresh fallen snow to blanket the Earth. Pick the freshest and cleanest snow to pack firmly into a baking sheet or dish. Bring back to the house and either leave outside or tuck into the refrigerator to keep cold while preparing the maple syrup.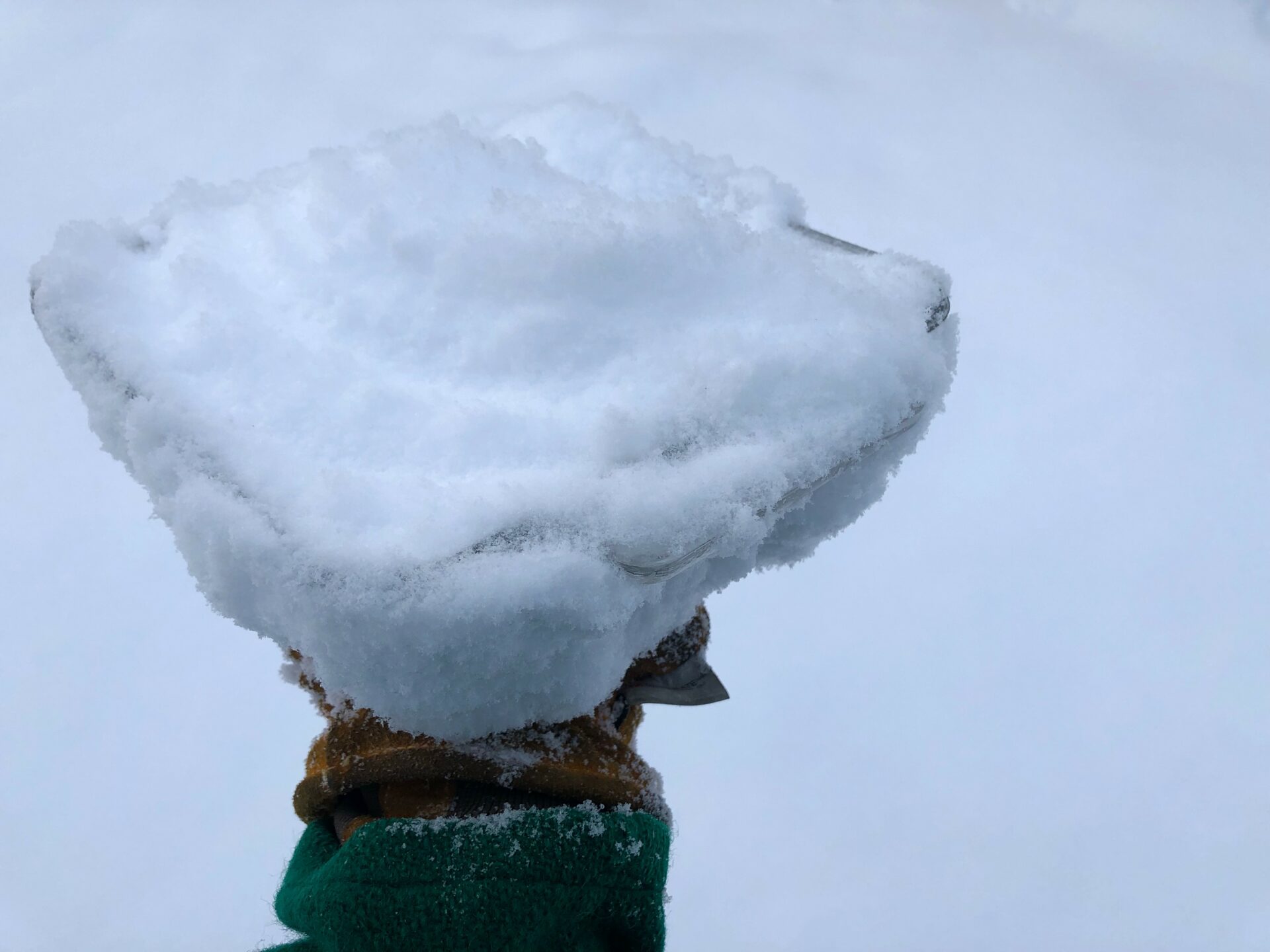 In a small saucepan, bring the maple syrup to a boil over medium heat. Make sure the syrup is at least one inch deep in the pan to limit the possibility of scorching the syrup onto the pan. You will want to boil the maple syrup on medium heat until it reaches the soft ball stage on the candy thermometer (approximately 230 degrees Fahrenheit to 240 degrees Fahrenheit.) If you don't have a candy thermometer, do not fret – there are several videos on the Internet that will help you determine when the syrup has reached the correct temperature.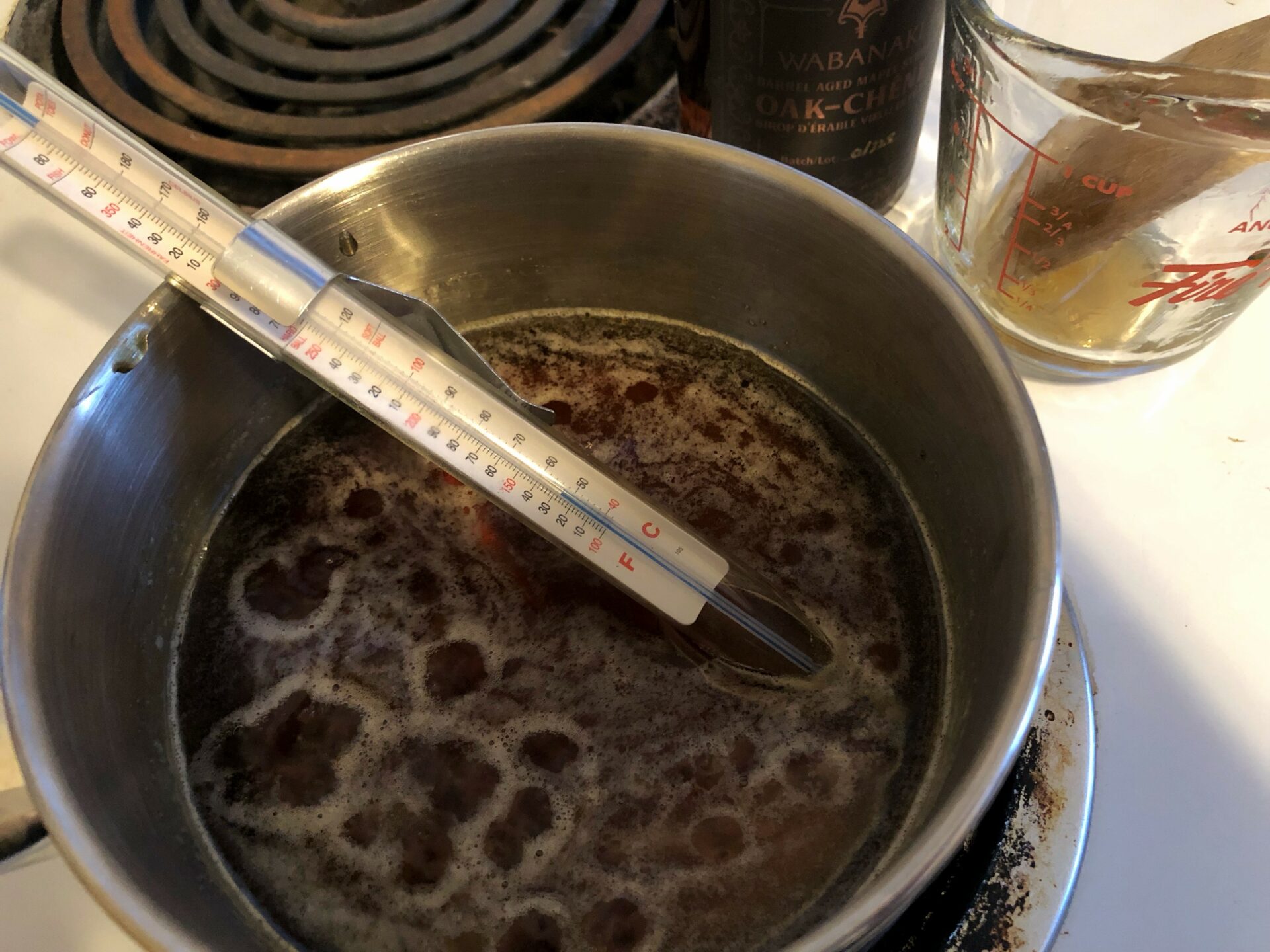 Once the syrup has reached the soft ball stage, it is time to act swiftly! Pour the syrup out into small strips along the packed snow. Place a popsicle stick on one end of the syrup and roll onto the stick. The syrup will have hardened into taffy as it cools in the snow.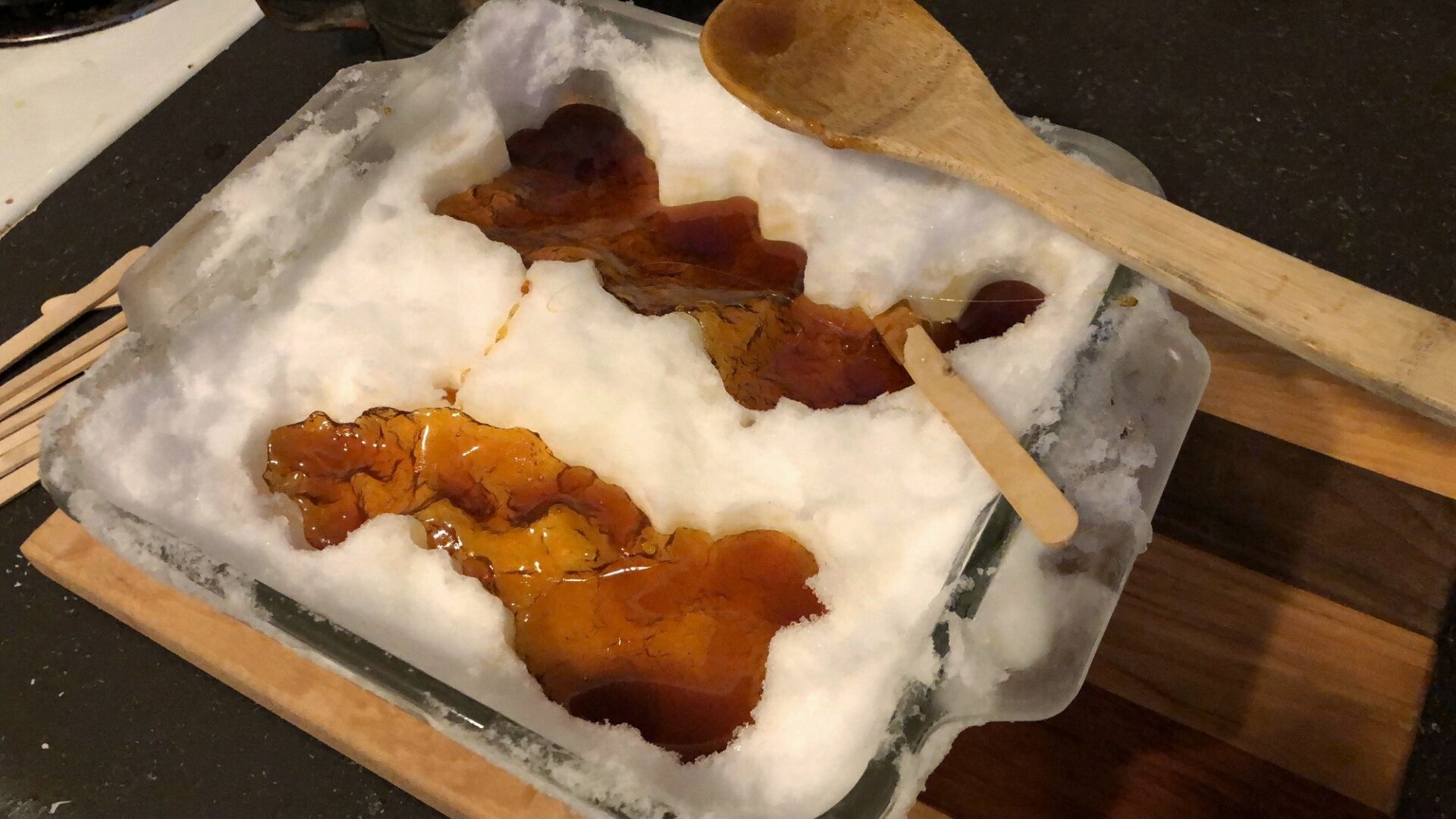 Enjoy! The taffy will keep for a couple days in the fridge if not eaten right away, but it is best to enjoy this northern delight fresh!
Note: The maple syrup will be incredibly hot when heated to the soft ball stage. Please use caution during this part of the process.