True Timber HyTrek Packable Jacket and Pant
Weather on a big game hunt can be unpredictable and a lightweight, packable rain suit can save the day. True Timber has introduced a new 100 per cent waterproof/lightweight packable jacket and pant at an attractive price. They are constructed and designed with quiet face waterproof fabric that allows the jacket to be stuffed into a zippered chest pocket and the pant into a side pocket. The jacket features a 360-peripheral hood with an adjustable draw cord and waterproof zippers. The pant has a waist adjustable draw cord and waterproof zippers on all the exterior pockets, as well as leg zippers for easy on/off. At a combined weight of a fraction over a pound, they are ideal for any hunt where weight and packability are factors. They are available in True Timber Strata or Kanati camo and in sizes from medium to 3XL.
MSRP: Jacket $69.99, pant $59.99 US
LaCrosse Alpha Agility Select Waders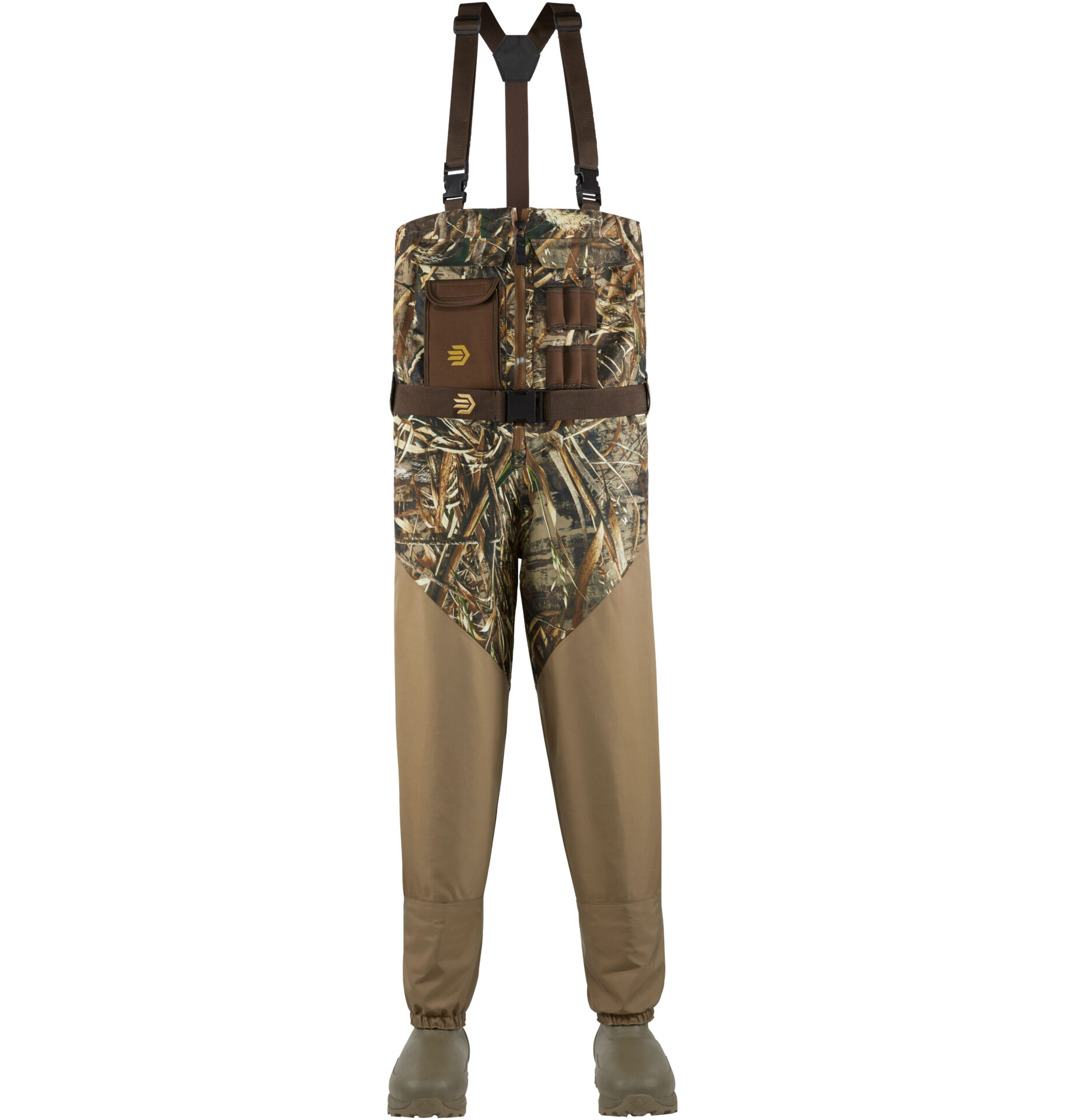 LaCrosse has introduced a new line of waders that provides waterfowl hunters with the ultimate in mobility, while keeping you dry and warm in the foulest of weather. With their athletic fit and lightweight feel, they offer a host of features. The upper is made of an abrasion-resistant nylon that is 100 per cent waterproof with double stitched and taped seams and includes a removable liner with 120G quilted insulation, Y-back suspenders, waterproof pouch for accessories and integrated neoprene stretch-fit shell loops. The top can be lowered without removing the suspenders for an easy conversion to a pant wader, and it has a front chest zipper for easy on/off. The boot is hand-laid premium rubber over a 7mm neoprene core, includes 1600G Thinsulate Ultra insulation, moisture wicking and a quick-drying polyester jersey liner, specially formulated LXA midsole and agility + outsole. They are available in whole sizes 10 to 14 (king), seven to 15 (regular) and eight to 12 (stout).
MSRP: $650 US
Avian-X G-Blind
The unique G shape of the new Avian-X blind provides the ultimate in overhead concealment, while offering an open front optimized for shotguns. It is designed to keep hunters hidden from the wary eyes of high-flying waterfowl at all angles. It also provides protection from the elements, while allowing hunters to shoot either sitting or standing up. It is constructed with a sturdy, portable aluminum frame for easy assembly in the field. The cover is made out of heavy-duty 600D in Mossy Oak's all new Shadow Grass Habitat camo that is designed to seamlessly blend in with natural vegetation. It features additional straps and pockets for adding natural cover, such as grass, cattails and branches, for a full 3D natural look. It will accommodate up to four hunters and is ideal for bush lines, fence rows and sloughs or pond banks, etc. It is 96 inches long, 60 inches wide and 53 inches tall.
MSRP: $449.99 US
Chief Upland Customizable Front-Loading Hunting Vest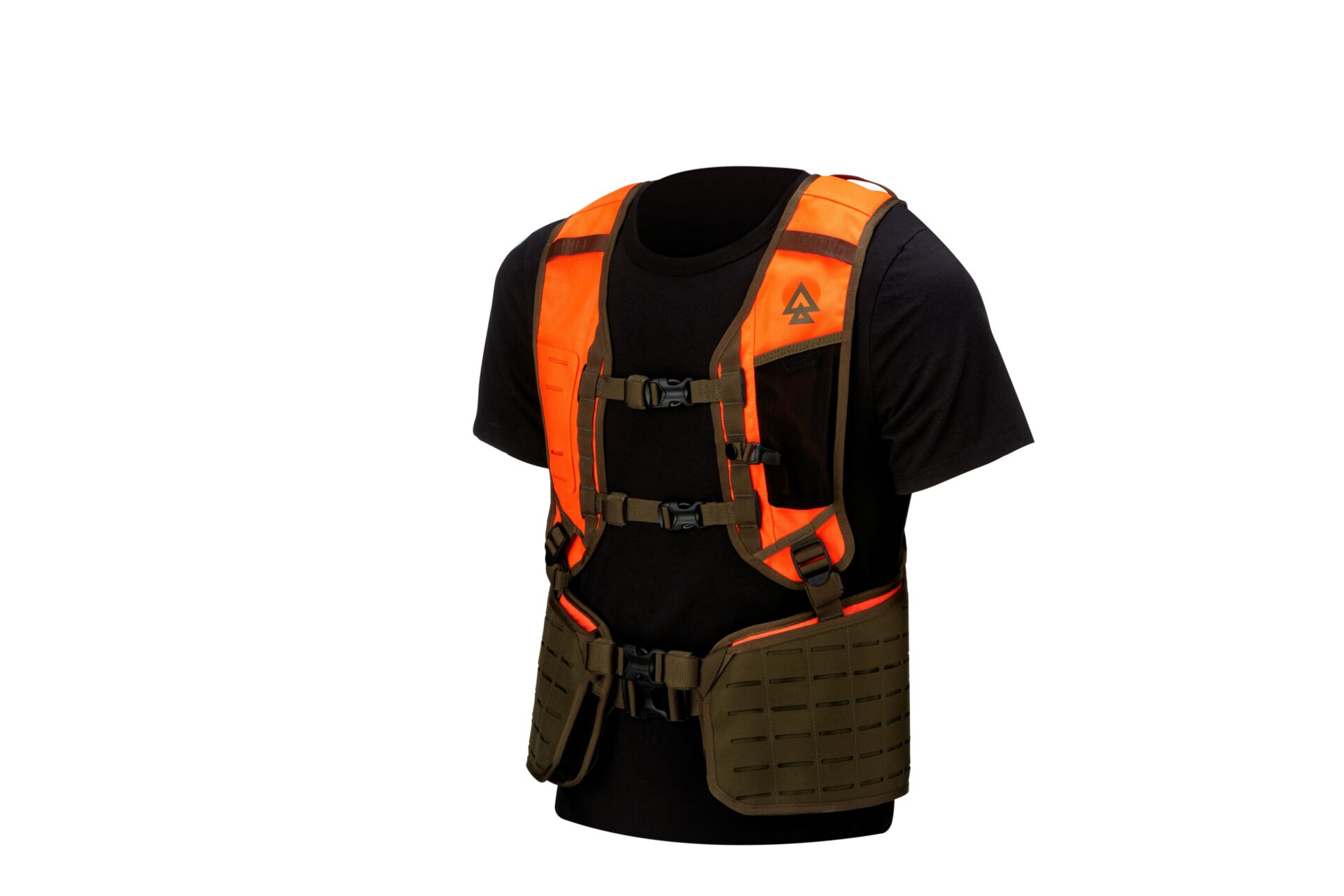 Chief Upland has introduced a hunting vest that is customizable to the individual hunter by offering an array of attachments (sold separately) that can be added or removed as the hunt requires. At 2.56 pounds, it is lightweight and, with its 29 to 50-inch adjustable waist, it will fit most hunters. The exterior, which is made with 1000 Denier Cordura, is durable, water and briar proof and includes Hypalon and leather accents, as well as a rip-stop lining. It's also designed to eliminate neck, shoulder and back strain by carrying the weight comfortably on top of your hips. The innovative front-loading game bag continues along the hips so you don't have to twist your arms to load a bird and the bag will stretch as you load birds but then contracts when empty. This design, with the use of an adjustable buckle on the front for customizing the tightness of the game bag, allows you to keep birds close to your body for better weight distribution.
MSRP: $159 US
Savage Renegauge Waterfowl Semi-Automatic Shotgun

The Renegauge is a conceptually new shotgun from Savage. There are six models, including the Waterfowl. Its patented D.R.I.V. (dual regulating inline valve) gas system vents gas before it drives the bolt resulting in less felt recoil, lightning-fast cycle rate and consistent ejection no matter how hot or mild the load. With its adjustable stock for length of pull, comb height and drop and cast, it will fit almost any shooter. It also features a rod buffer to reduce felt recoil, fluted 28-inch carbon steel barrel with a melonite finish, oversized controls, carbon steel ventilated rib with a red fiberoptic sight, competition-ready and easy-loading magazine port, three- inch chamber, chrome plated reciprocating components, one-piece chrome-plated action bar assembly, and the Waterfowl comes in Mossy Oak Shadow Grass Blades Camo.
MSRP: $1,599 US