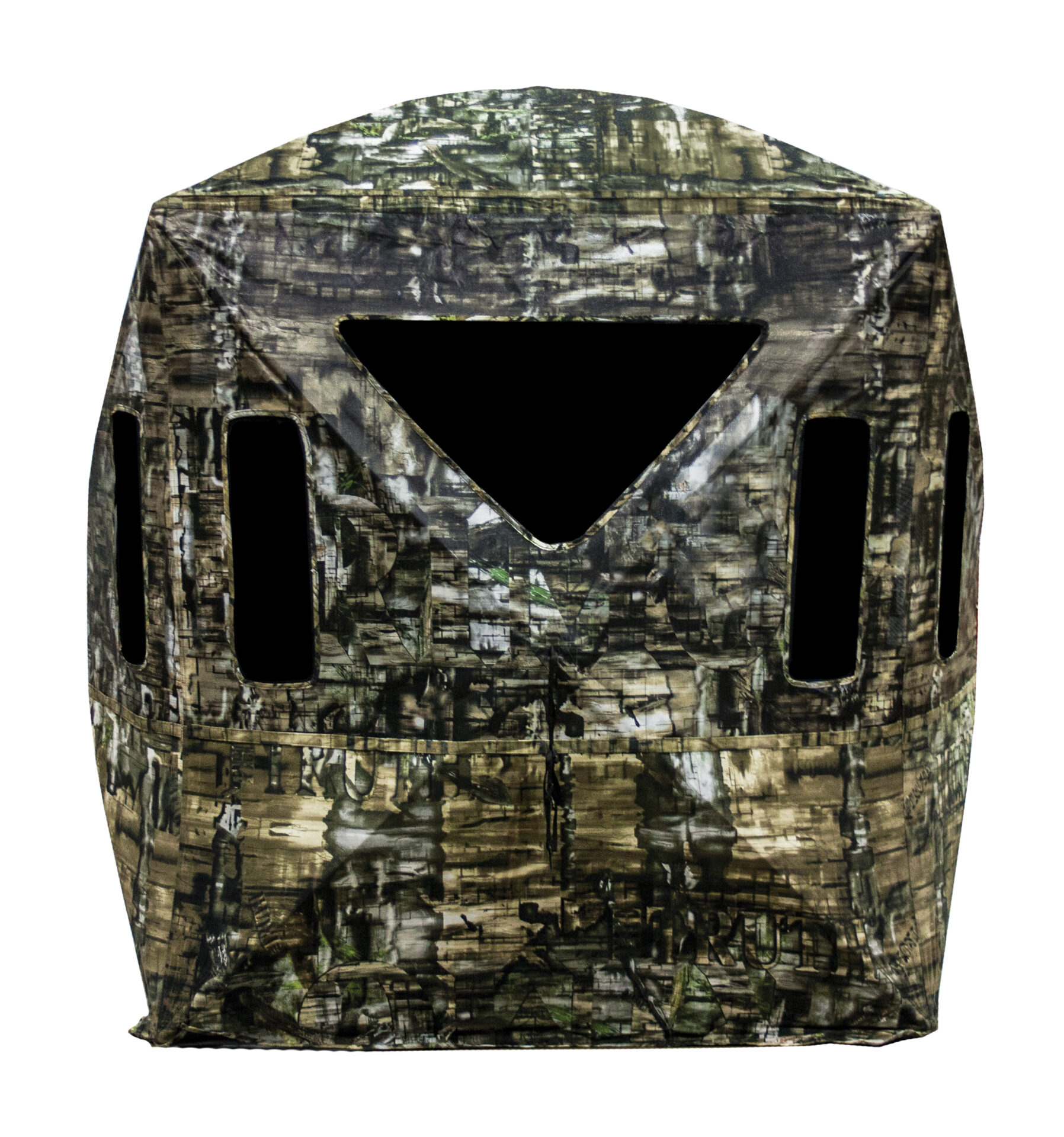 Primos Double Bull Surroundview 360 Blind
While ground blinds offer hunters a significant advantage by concealing them from a wary buck's eyesight, their downside is a lack of hunter visibility. Primos' new Double Bull Surroundview 360 ground blind eliminates this problem. There are no longer any blind spots. The camo fabric is dotted with thousands of very small holes that provide exclusive one-way see-through walls that give the hunter 360 degrees of visibility, while they remain totally hidden from the exterior. Its exclusive Power Hub design requires less force and aligns rods for a tighter fabric and easier set up than any other hub hunter blind. It can be set up in a mere seven seconds. It offers a removable interior curtain, no wind flap, silent side closure, 180-degree front shooting window, five shoot-through ports, and Truth camo that is especially designed to hide ground blinds in all terrain. At 60 by 60 by 70 inches, it is roomy for either bow or gun hunters. It is constructed with Double Bull legendary materials and, at 23 pounds, it is readily portable.
MSRP: $657.40 CAD
www.primos.com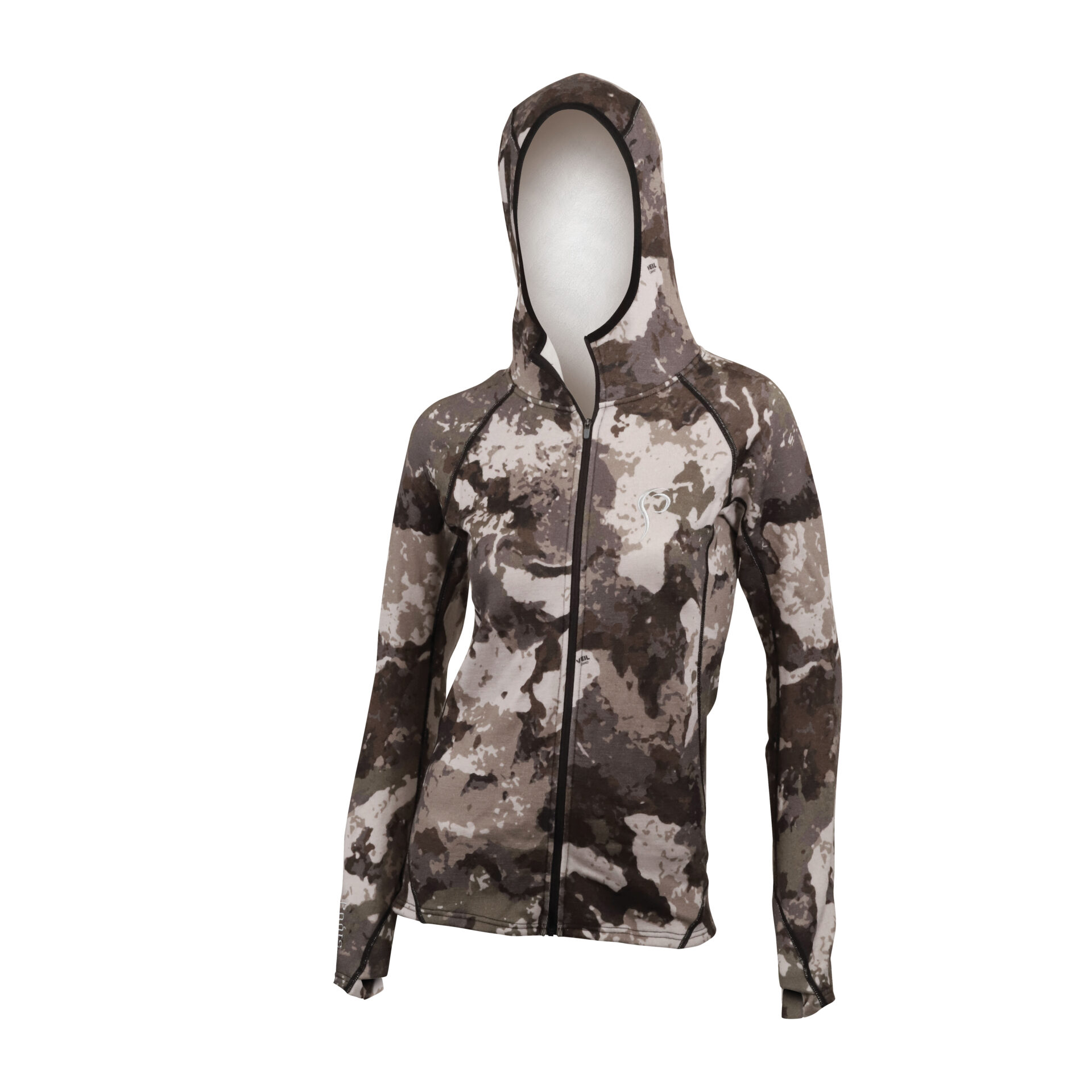 Prois Olann Merino Wool Jacket
Prois has been on the leading edge of women's hunting clothing for over a decade and this year they introduced "the perfect lightweight silent and technical jacket for warm-season hunts." The Olann merino wool lightweight jacket is designed using top-grade merino wool and features a 95 per cent 220 Gm merino wool and five per cent Spandex blend that is lined with a light fleece for optimal comfort and warmth. This soft jacket is totally silent in the woods and it affords natural UV protection, antimicrobial protection, natural odour elimination and the highest level of wicking. Its full hood provides additional warmth and concealment, while its front pockets are great for warming hands. It is available in sizes XS to 2XL.
MSRP: $229.99 USD
shop.proishunting.com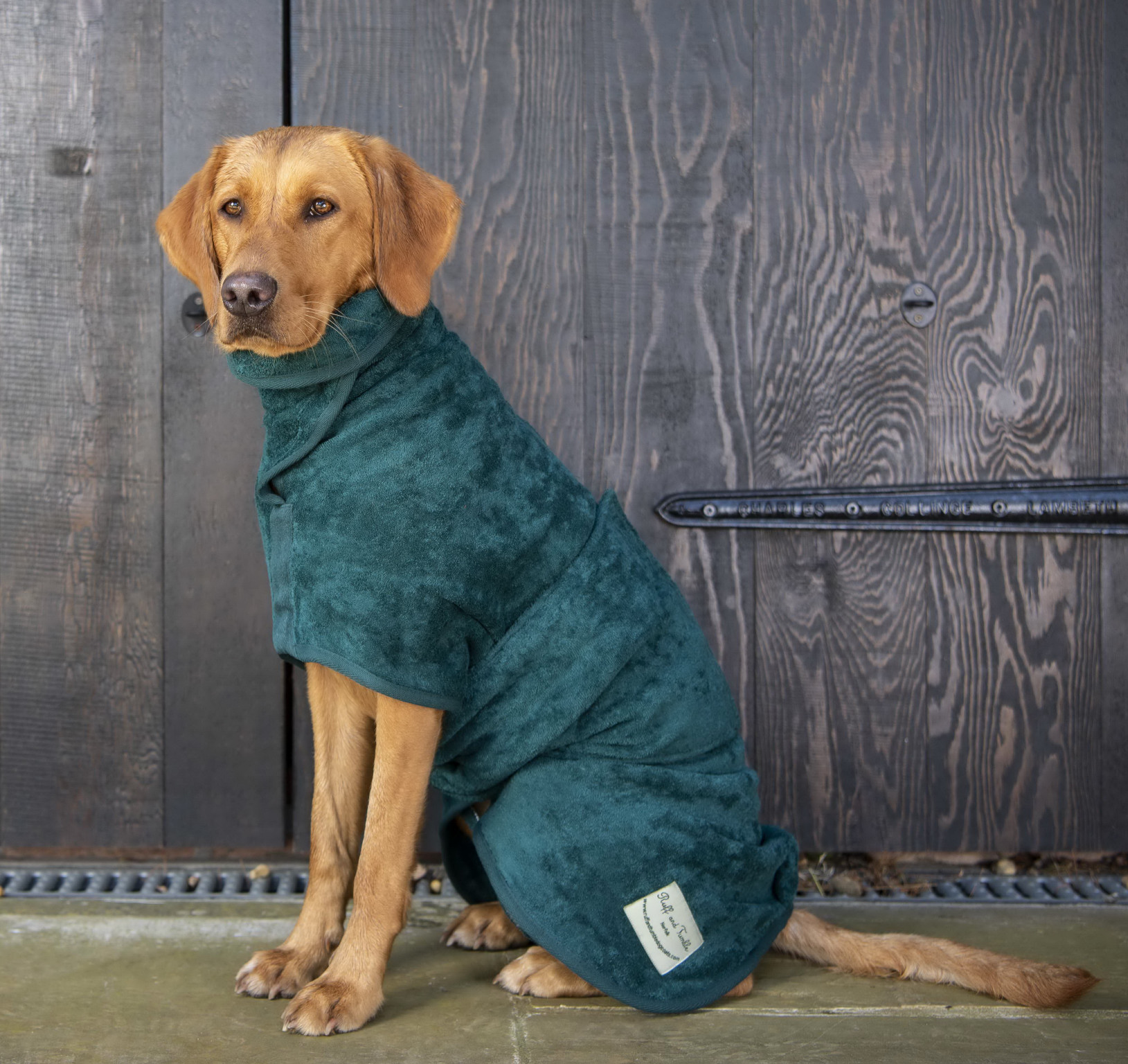 Cooltugs Classic Drying Coat
Whether you are at the end of a hunt, training session or dog walk and your best pal is soaking wet, the immediate question arises, "How do you protect my vehicle, home and dog bedding from the unwanted transfer of moisture, mud and the smell of a wet dog?" Cooltugs Classic Drying Coat is the answer. It is made out of two layers of absorbent toweling that wicks away the moisture, as well as providing a comfortable and cozy warming coat for your dog during the dry off. No longer will you have a shivering dog, unwanted odour or face those endless rub downs with towels that end up smelling worse than your dog. All you have to do is slip the coat over your wet dog, fasten it around their belly and neck with easy-to-use Velcro fasteners and you are done. In the heat, just wet it down and it becomes a cooling agent or, alternately, in the winter a warming coat. They are available in a host of sizes from XXXS (one to three-kilogram dogs) to GMD (80-plus-kilogram dogs) and in a variety of colours.
MSRP: $60 to $98 CAD
www.cooltugs.com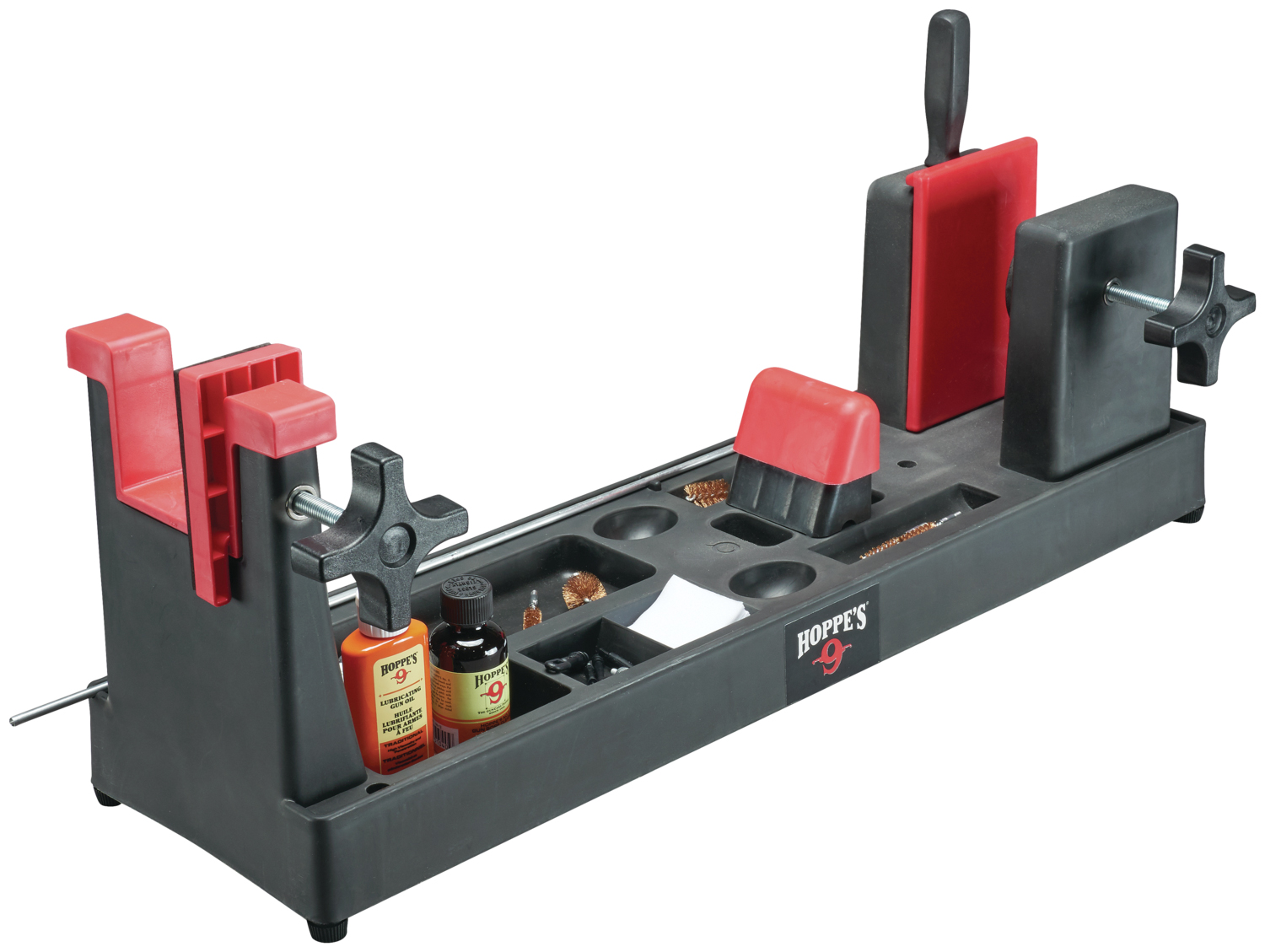 Hoppe's Gun Vise
A gun vise is the ideal solution for securing a rifle or shotgun when cleaning or tackling minor gun repairs or, in the case of a rifle, mounting a scope. This year, Hoppe has introduced a vise that has lockable sides that you can tighten at both front and back to secure a firearm without scratching or marring it. It is constructed of durable, chemical-resistant polymer and has a variety of compartments for tools or cleaning products, such as brushes, jags, patches, oils and solvents. It also offers a movable pistol grip support and measures 27 by seven-and-a-half inches with soft threaded plastic feet that are adjustable for leveling.
MSRP: $59.99 US
www.hoppes.com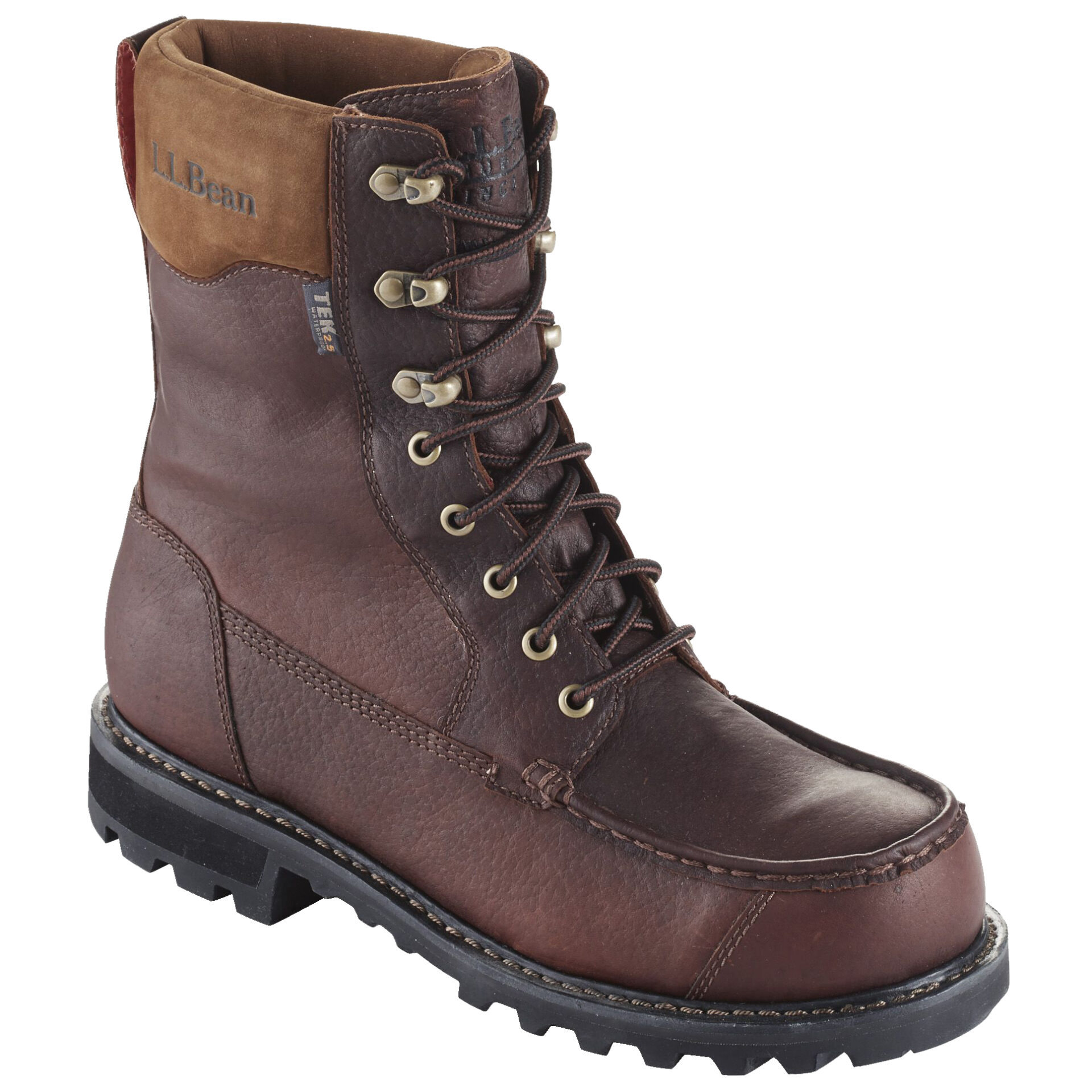 L.L. Bean Kangaroo Upland Hunter's Boots
For those long days of traversing upland habitat, kangaroo leather boots are the answer. Kangaroo leather is stronger, lighter and more durable than cowhide leather and L.L. Bean has just introduced a new boot made of this unique leather specifically designed for the upland hunter. In order to keep your feet comfortable and dry for an entire season, they include a TEK 2.5 waterproof breathable lining, 200-gram Primaloft insulation, premium ortholite sock liner, cushioning collar, innovative tuckable tied lace ends pouch on the tongue and the welted construction in consort with the boots' eight-inch height provides exceptional support, comfort and protection. The updated Vibram Mega-Grip outsole also provides improved traction, as well as soil release. The boots, on average, weigh three pounds, two ounces, and come in sizes from seven to 14, with half sizes through to 11-and-a-half.
MSRP: $229 US
www.LLBean.ca