1. Kryptek Aegis Extreme Jacket & Bibs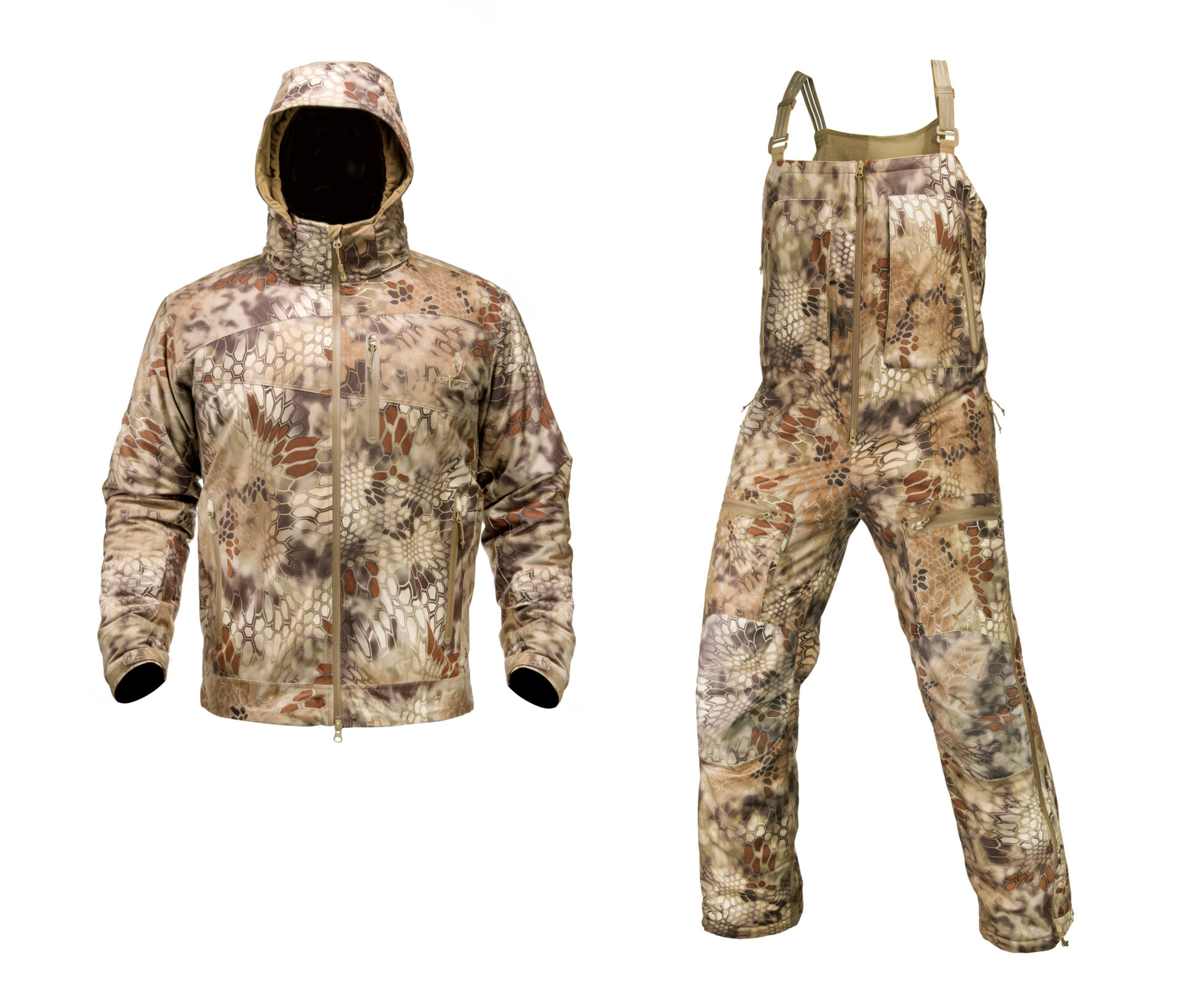 Kryptek's jacket and bib are the solution to our cold, wet weather. They are windproof, waterproof and filled with 100 grams of premium Primaloft insulation. The jacket and bib are designed for extreme cold and long, low activity sessions in ugly weather. Both utilize a 100 per cent polyester quiet-brushed tricot outer shell with a soft tricot lining that are athletically cut for movement. The jacket features waterproof reverse YKK coil zippers, two outside seam welded hand-warming pockets, two inside pockets, three-point adjustable hood, chin rash guard and adjustable Velcro cuff with inner cuff thumb hole. The bib features seam welded two external chest pockets, two external thigh pockets, waterproof reverse YKK coil zippers, reinforced knees, bottom hem snap, full leg two-way zippers and one-inch elastic suspender straps. They are available in Kryptek Highlander camo and the following sizes: jacket: XS to 3XL, bib: XS to 2XL.
MSRP: Jacket $418.16; bib $418.16 USD
2. Convergent Overseer Predator Pro Pack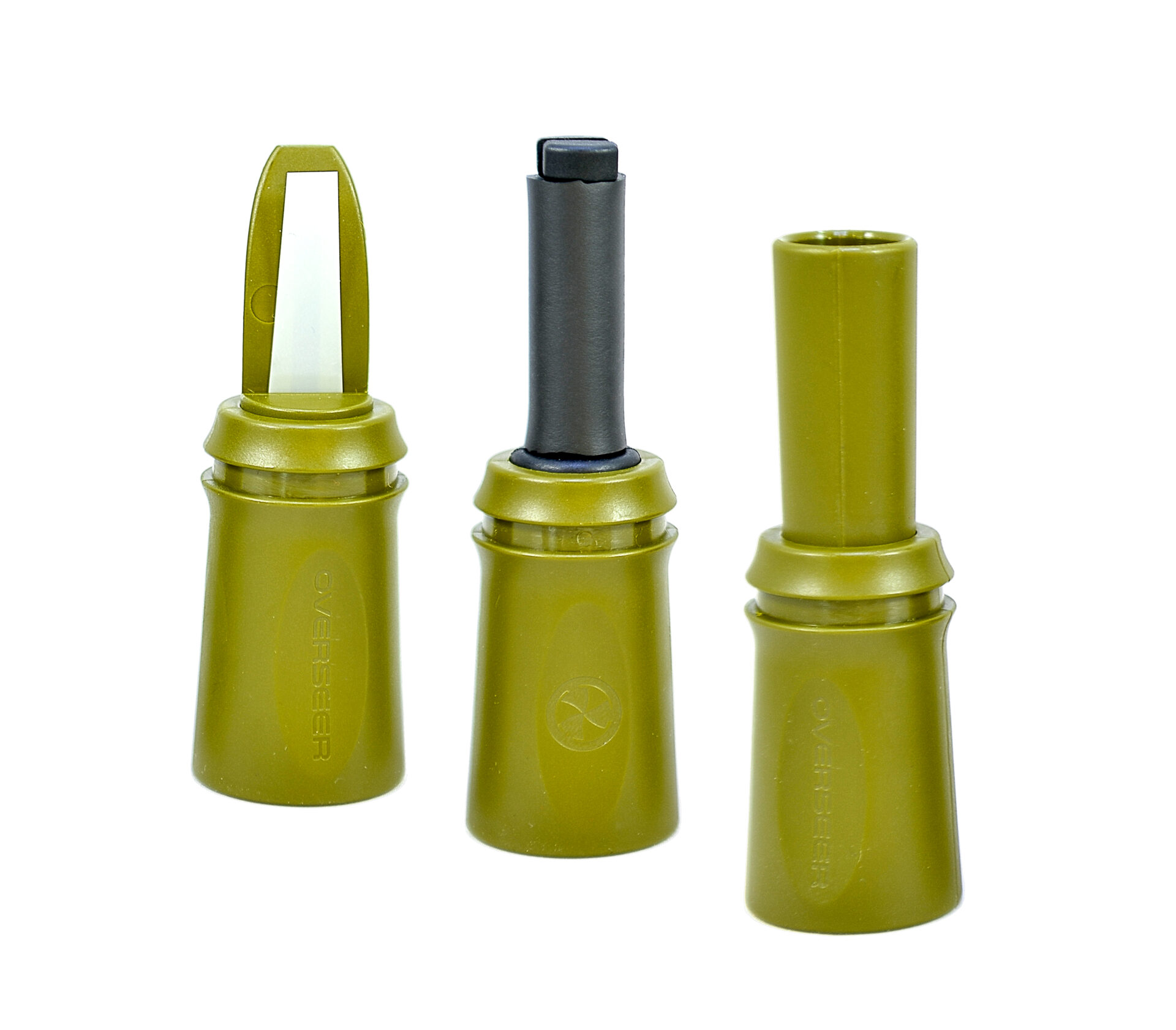 Predator calling during the winter months is not only a blast, but also a great way to keep your hunting skills sharp. The Predator Pro Pack features a set of three professional-grade mouth-blown predator calls. The open reed call offers a wide range of calls, from high-pitched bird sounds to raspy distressed jackrabbit sounds. It can even be used to imitate coyote howls and ki-yis. The bite call features a rubber mouthpiece that the hunter can bite down on to change tone and create a wide range of distressed animal sounds. The essential element of emotion can be created with adjusting one's pinch point and air pressure. The closed reed cotton tail call offers simplicity and consistency by ensuring a perfect sound every time. To vary the pitch, you simply use your hand to create some back pressure without worrying about bite pressure or lip position. The calls are 3.5 inches long and weigh a mere 2.4 ounces each.
MSRP: $34.95 USD
3. Outdoor Edge Razor Pro Knife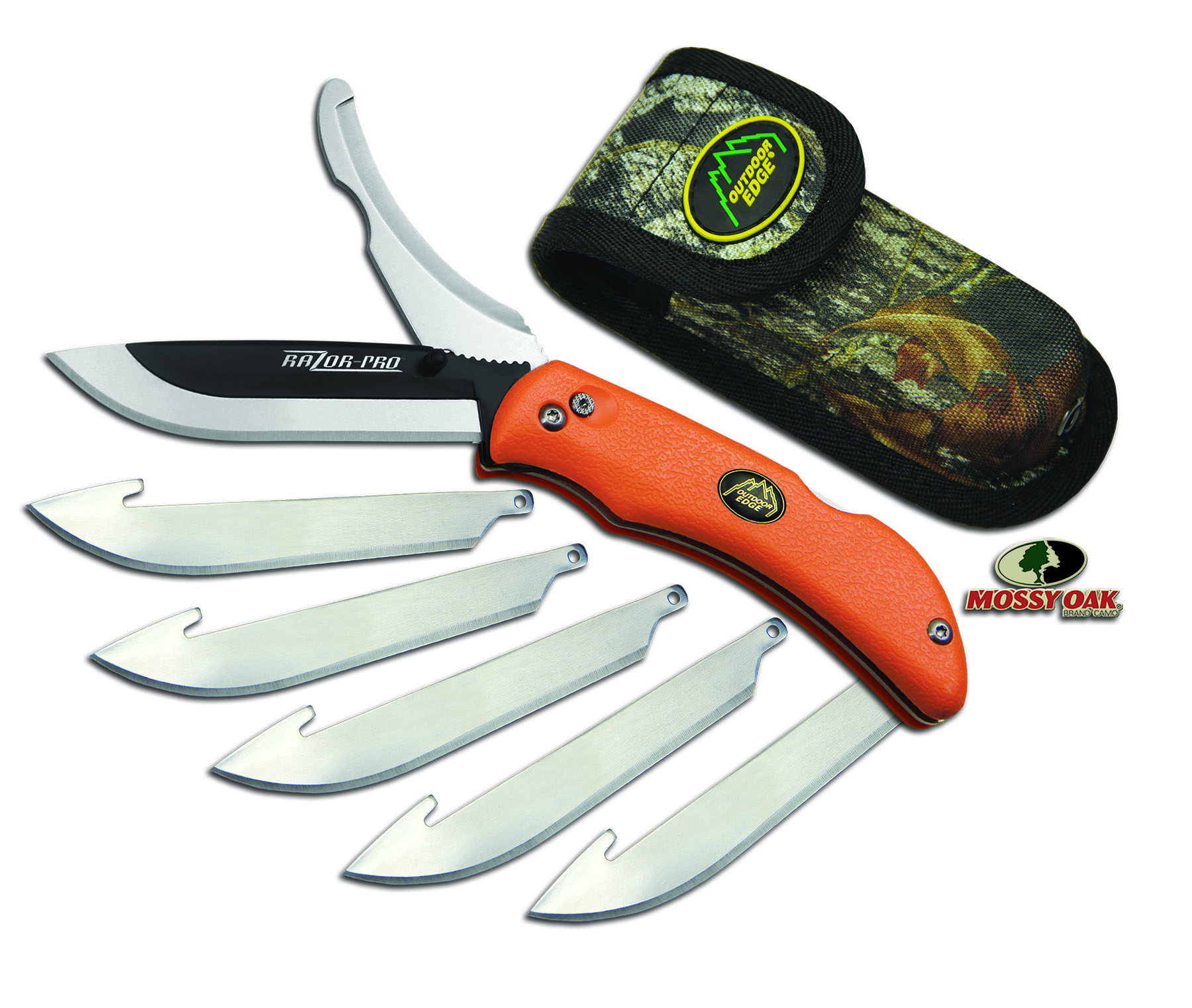 The Razor Pro knife offers hunters a patented replacement razorblade knife on one side with a gutting blade on the other. Outdoor Edge claims this is the strongest and sharpest replacement razor knife on the market, where blades can be changed quickly and safely with the push of a button. The black oxide-coated blade holder supports the razorblade, providing the strength of a standard knife but with the sharpness of a scalpel. The Pro includes a signature 3.1-inch gutting blade made from 7Cr17 stainless steel and comes with six 3.5-inch Japanese 420J2 stainless replacement blades. For a sure grip, the handle is made out of rubberized TPR with 420J2 stainless steel liners and is available in black with a black nylon sheath or in easy-to-find blaze orange with a Kryptek camo nylon sheath.
MSRP: $83.95 USD
4. Phone Skope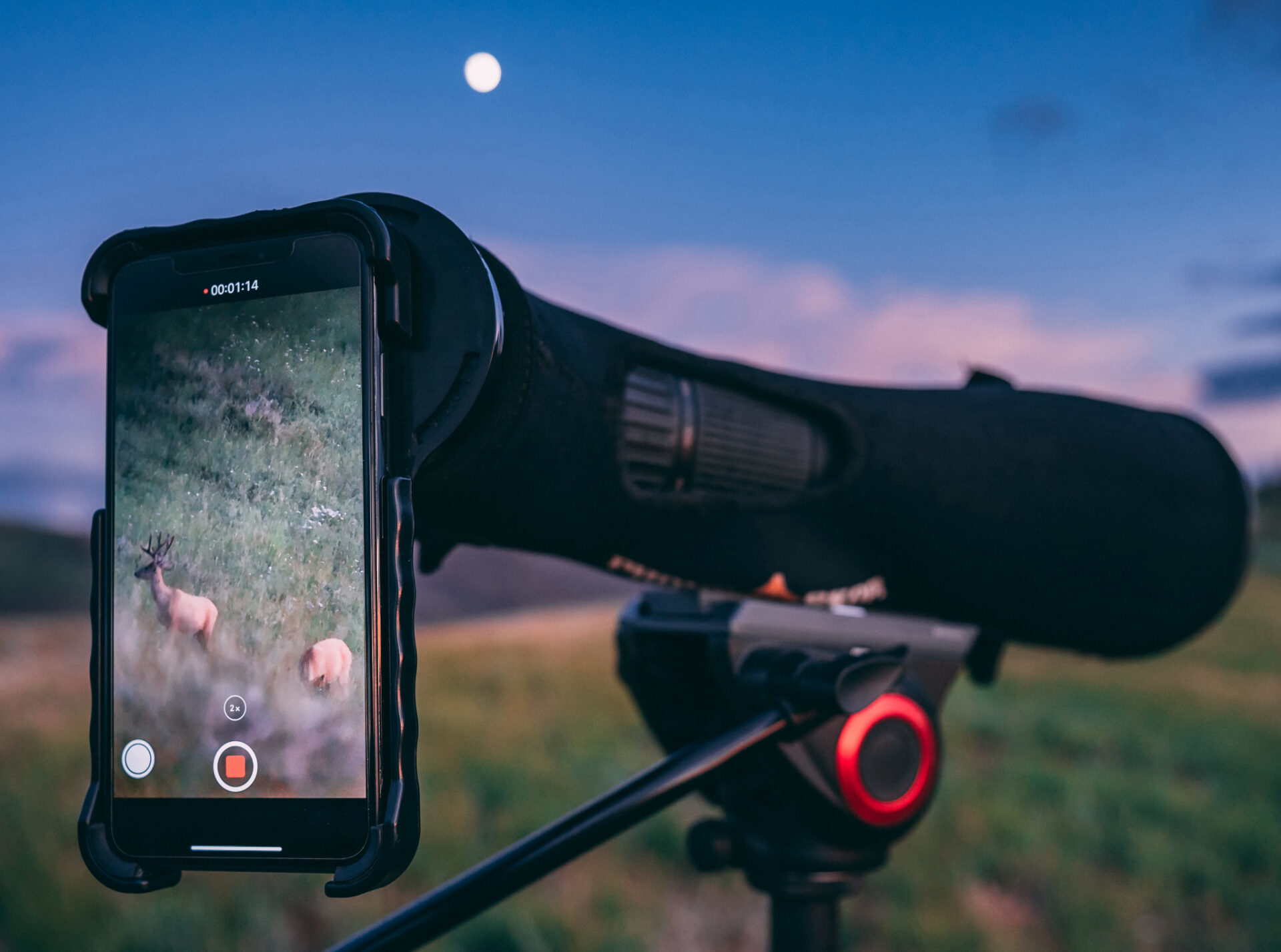 Photographing game with your smart phone and a spotting scope or binoculars is easy with a Phone Skope. Phone Skope makes adapters for just about every type of smart phone and optic on the market. Their website offers an easy-to-use system of selecting the smart phone and optic you will use from an array of options. It will specify the phone case you require, as well as the C3 optic adapter that connects the phone case to the optic. Phone cases are made out of ABS plastic. Use is a simple three-step process: slide the smart phone into the phone case, attach the C3 optic adapter to the phone case and, last, place the C3 optic adapter over the optic eye piece. To avoid blurry images, a Bluetooth shutter remote can be purchased separately.
MSRP: varies on the phone case and C3 optic adapter but average about $80 USD for both
5. Sako Gamehead Pro Ammunition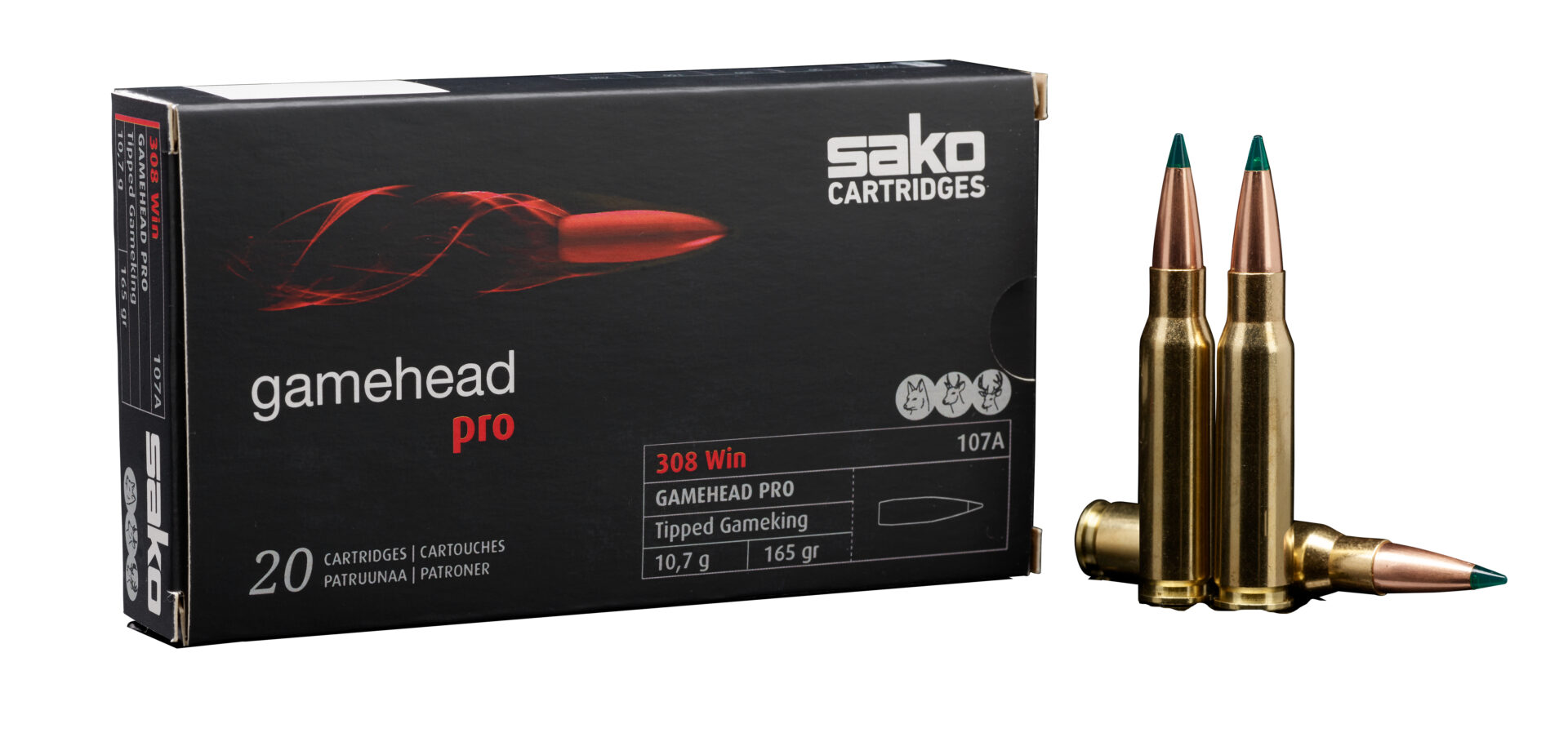 Sako has expanded their line of ammunition to include non-proprietary bullets from Sierra. The Gamehead Pro utilizes Sierra's GameChanger bullet, designed for medium-sized game from deer to moose. The polymer tip and aerodynamic design deliver accuracy with a high ballistic coefficient for greater downrange trajectory and energy performance. The polymer tip, combined with the thickness of the bullet's jacket, deliver optimum expansion throughout a wide range of distances and velocities. GameHead Pro ammunition delivers excellent accuracy, as I discovered after testing it in three different rifles. All three delivered sub-MOA accuracy. It is available in eight calibres from 6.5×55 SE to 300 Win. Mag. and in grain weights from 130 to 165 grains.
MSRP: $40 to $55 CAD