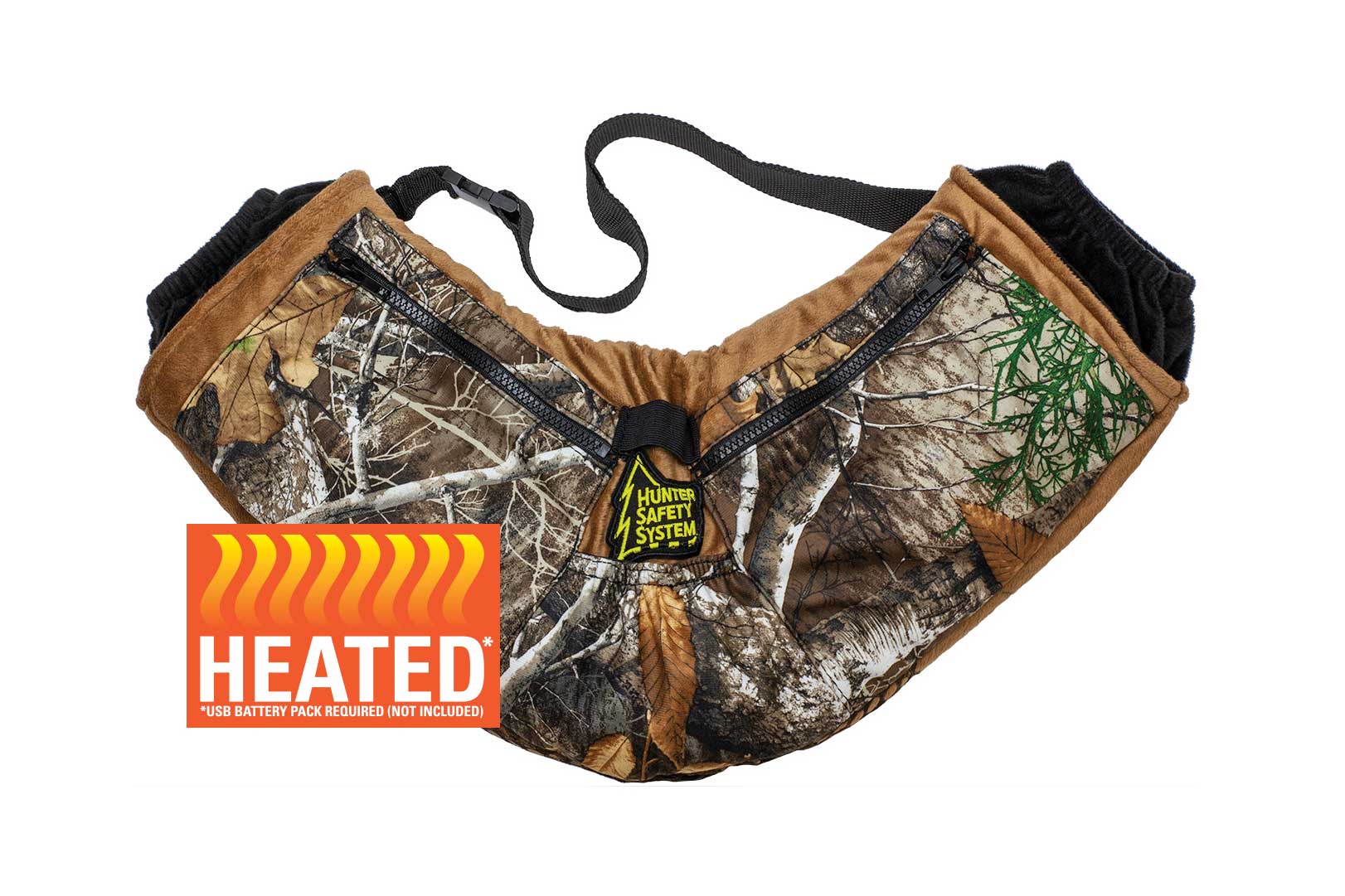 Hunter Safety System Heated Muff Pak
Cold hands with the loss of finger co-ordination is a situation to be avoided on any late-season hunt. The Heated Muff Pak from Hunter Safety System is designed with just this narrative in mind. It works by heating coils with any USB battery (recommended 8,000 to 12,000 mAH). It will heat up in less than two minutes and can last up to five hours, depending on the battery charging capacity. For added comfort and warmth, the Muff Pak has an ultra-soft polar fleece lining, and for keeping accessories it has four pockets. They include two zippered pockets, an accessory pocket in front and a large mesh bellow pocket on the back. Its waistband, designed to accommodate multiple layers of clothing, is adjustable from 34 to 49 inches (60 inches with an 11-inch extension). The Muff Pak comes with ElimiShield Scent Control Technology and is available in Realtree Edge, Mossy Oak Bottomland and black.
MSRP: $59.95 US (battery not included)
https://huntersafetysystem.com/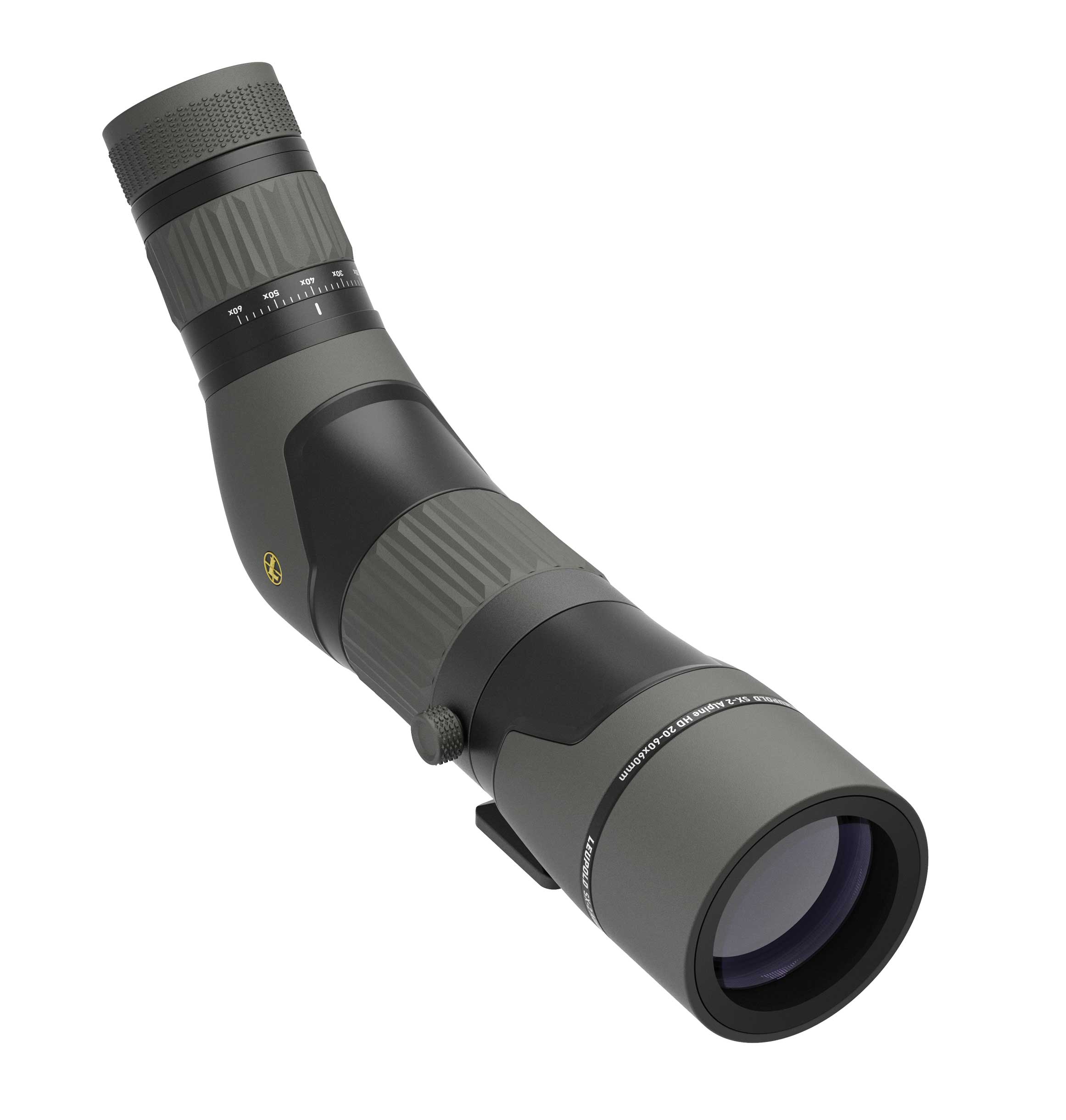 Leupold SX-2 Alpine Spotting Scopes
Leupold has recently introduced a couple of new spotting scopes that offer some very impressive features at entry-level pricing. They are available in two angled models: a 20-60x60mm and a 20-60x80mm. Immediately noteworthy is their generous eyebox and oversized eyepiece that reduce eyestrain and fatigue, a must for long sessions of spotting, whether in the field or at the range. Additionally, they offer Twilight Max Light Management for intensification of ambient light, improved low-light performance and the reduction of glare/washouts. The high-definition lens coatings provide bright, clear images and the Guard-ions lens coatings shed dirt and water. The rotating tripod adjustment ring affords more flexibility when glassing large areas and the ultra-smooth focus allows precise adjustments without image disturbance. They are built Leupold tough and are waterproof, fogproof and include an integrated sunshade, twist up eyecups, protective soft case and are guaranteed for life.
MSRP: 20-60x80mm – $649.99; 20-60x60mm – $519.99 US
www.leupold.com

Buck Folding Pursuit Pro Series Knives
Buck has upgraded its Pursuit Hunting line with the introduction of the Pro Series that features S35VN steel. This new steel offers the same edge retention as S30V steel, but it makes the blade easier to resharpen. Additionally, it is cryogenically treated for optimum edge retention. The drop point blade is available with or without a gut hook option, and it can readily be opened with one hand and is secured with a lock back mechanism. The line offers highly visible, contoured, ergonomic, sure grip rubberized handles that reduce hand fatigue, making the handles ideal whether gutting or skinning game. They are available in three options: a three-and-five-eighths-inch drop point, three-and-a-half-inch gut hook and a three-inch drop point. They come with a heavy-duty polyester sheath and Buck's Forever Warranty.
MSRP: $105 to $140 US
www.buckknives.com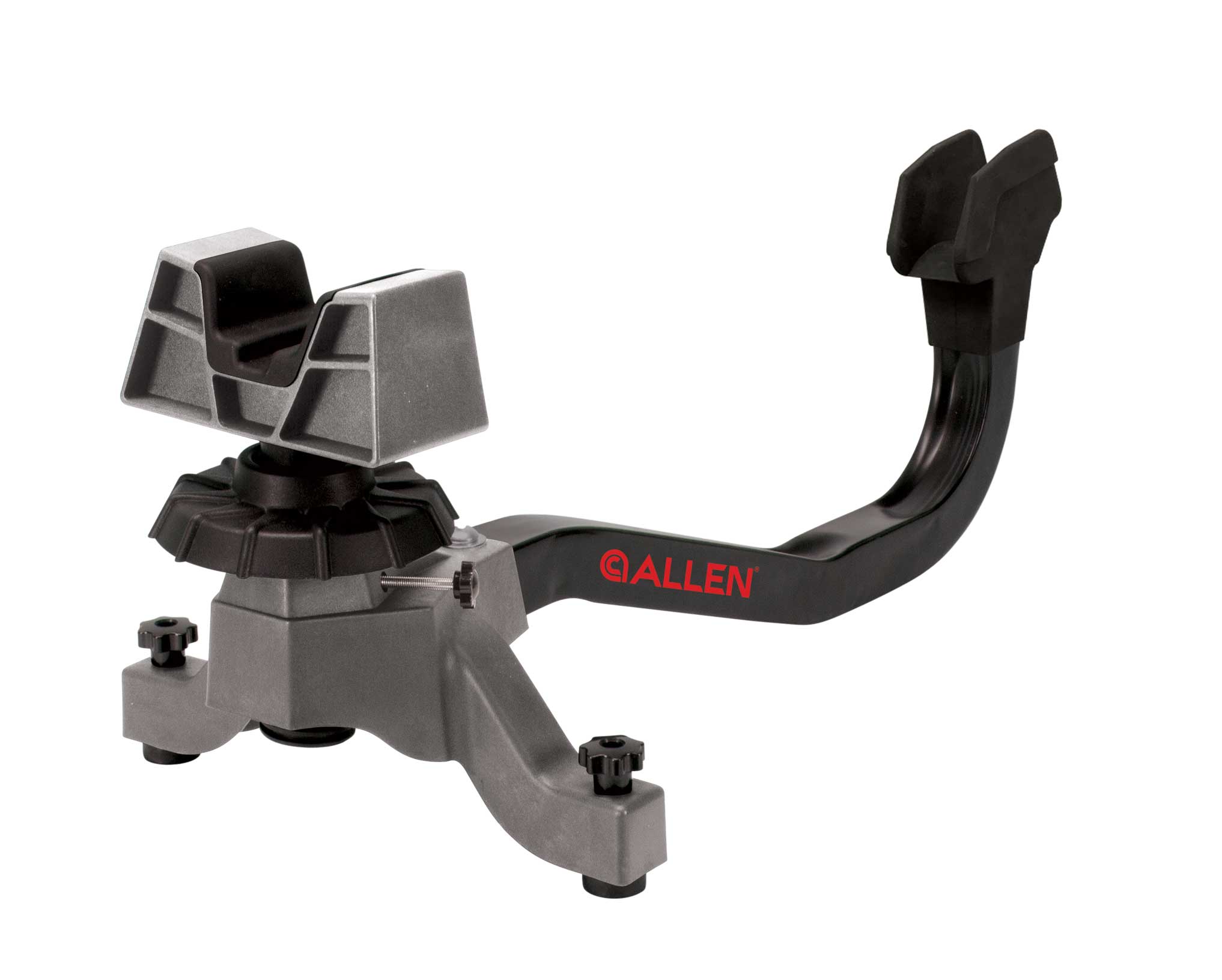 Allen Accutrak Two Support Shooting Rest
The Accutrak Two Support shooting rest from Allen is a lightweight, very modestly priced rest for the range. Both the front and rear support are made out of high strength polymer with a one-and-a-half-inch steel spine connecting the two. The front rest has an overmolded rifle support head, while the rear includes a rubber support. The front rest has a large fine elevation adjustment screw for raising or lowering the forend of your firearm or crossbow. Ideal for quick-on-target acquisition that can be then locked in place with an elevation locking screw. The legs on the front support can also be leveled with individual screw adjustments. It is 26 inches long, 12-and-a-half inches wide, with adjustable height, and weighs only six pounds.
MSRP: $59.99 CAD
www.byallen.com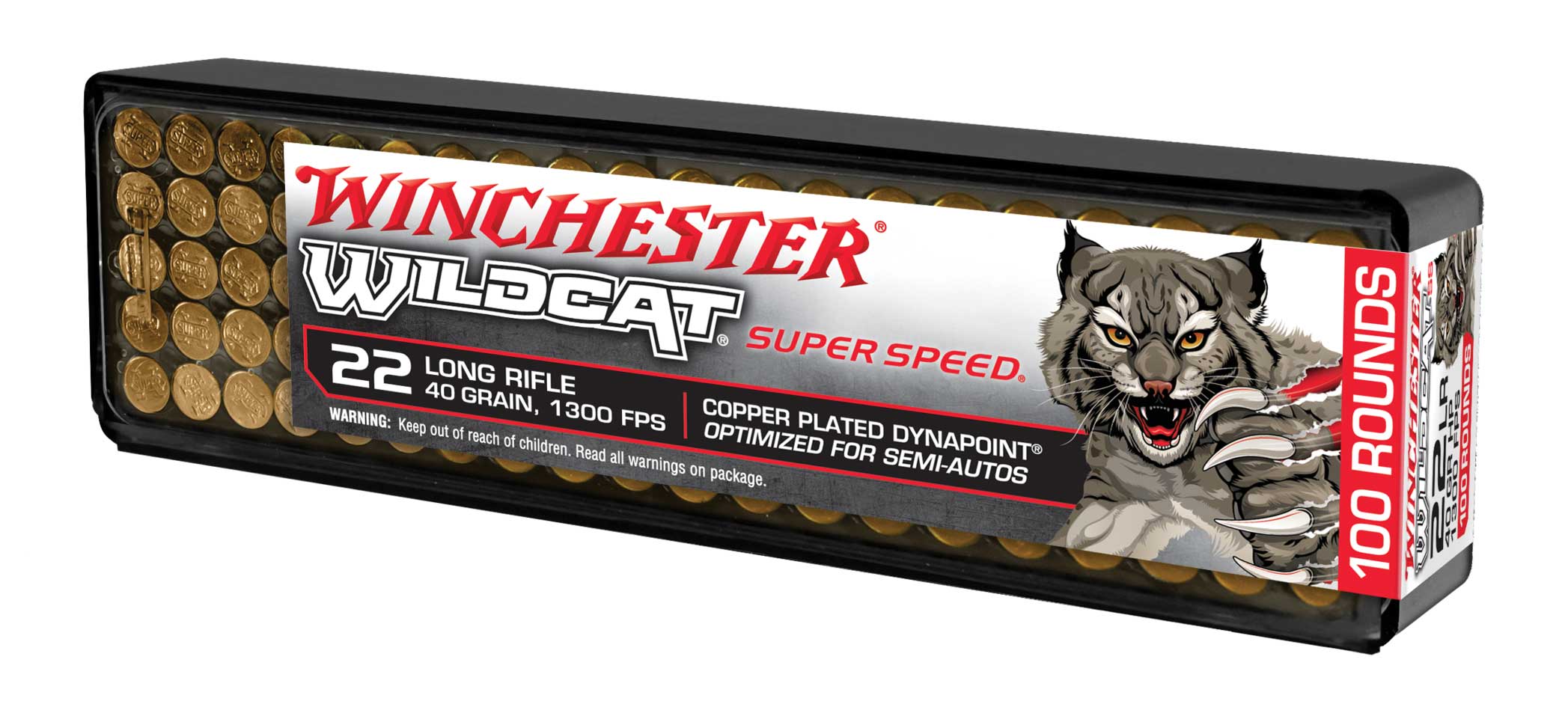 Winchester Wildcat Super Speed .22 ammunition
Winchester recently added new super speed .22 Long Rifle ammunition to their already extensive lineup of rimfire ammunition. It is designed around the versatile/uniform copper-plated Dynapoint hollow-point bullet that, with reliable priming and uniform powder charges, increases velocity to 1,300 feet per second while providing consistent accuracy from box to box. This super speed ammunition also provides more energy on target and improves cycling in semi-automatic firearms, such as the Winchester Wildcat. The copper-plated bullets, when combined with clean-burning powder and priming, contribute to cleaner firearm actions, ultimately providing reliable shot to shot performance. They are an excellent choice for varmint and small game hunting, as well as plinking and target practice.
MSRP: Box of 100 ­– $7.99 US
www.winchester.com