I'm going to take a quick break from the casting blogs for a minute here and remind everyone that it's a Pink year!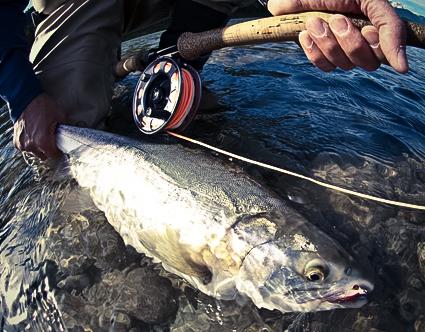 What is a pink year? Here, along the British Columbia coast, primarily our local waters surrounding Vancouver we see a major pink salmon return every two years falling on the odd year. For anglers, these odd years mark the summers of great angling success. Pink salmon come in droves, heading towards river systems such as the Fraser, Harrison and Squamish. They make great sport for all methods, fly-fishing and casting small lures in particular.
Some fun aspects about fishing for pinks include that they like anything pink in color, they are easy to catch and there are plenty around. This fishery usually picks up around mid-July and peaks towards the middle of August and can extend right through early September. I would recommend fly rods in the 7- and 8-weight range, single- or double-handed with light sink tip fly lines and brightly colored pink streamers. If you have a few friends that are thinking of trying out fishing this is the time to get them out there! This fishery is a perfect one for introducing new anglers to our wonderful sport! Have fun and tight lines!