I've been filming and taking photos extensively with GoPro cameras over the last eight years. GoPros are the ideal action camera for fishing and hunting as they are rugged, extremely compact and waterproof. I first started with the Hero3, then onto the Hero4, and then onto the Hero6 and ultimately the GoPro Fusion 360. So now, finally, after a long-awaited arrival, I have gotten my hands on the latest GoPro, the GoPro Max. The GoPro Max was released in Canada in early November 2019, so it is very new. The GoPro Max is a 360 camera that also boasts a Hero mode. So, after a few weeks of rigorous testing and compiling footage, I'm here to give you my straight-up, honest review.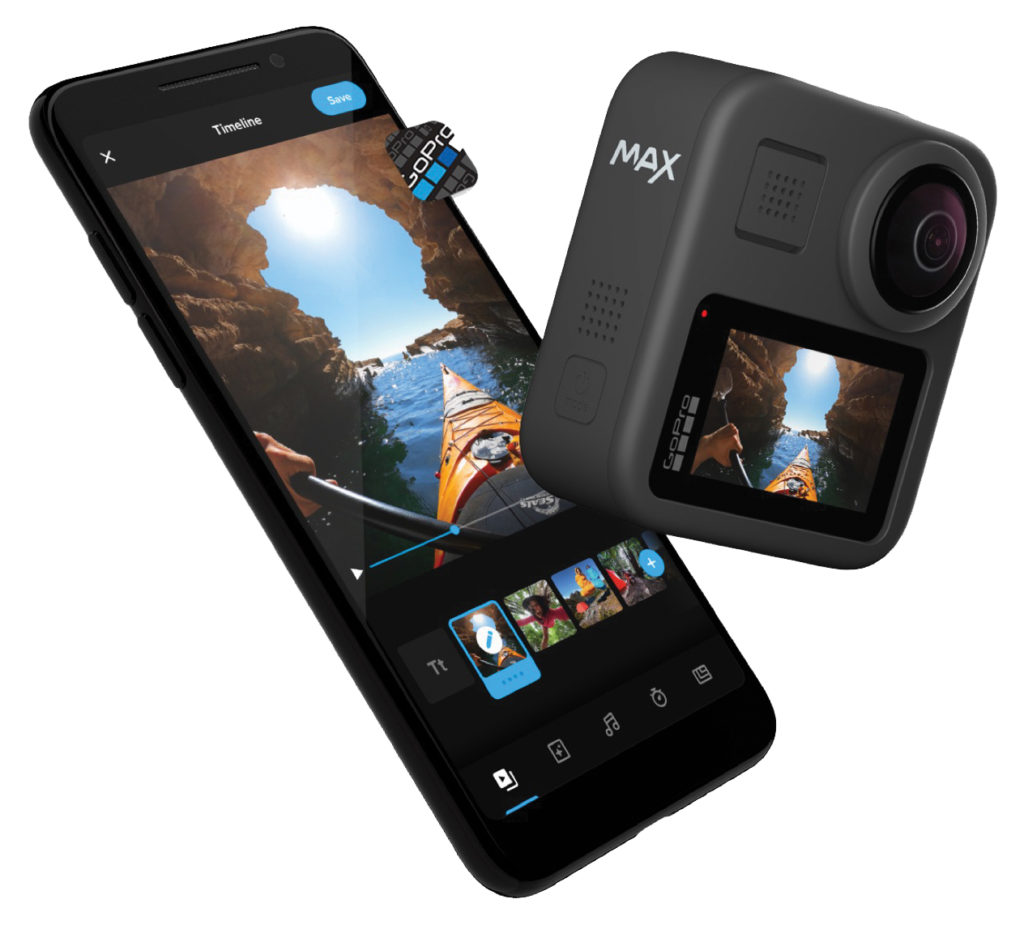 These 360 cameras are fairly new to the consumer marketplace and are still rarely used to date. What a 360 camera has is two spherical lenses on each side of the camera that simultaneously record the entire surroundings. The camera or user can then stitch the footage together to create a 360 file.
The GoPro Max was released after its predecessor, the Fusion, was released in 2017. The Fusion was a difficult camera to use and required two micro-SD cards and extensive post-production work. With this new Max, it's relatively easy to record 360 footage and stills now, and because of the updated GoPro app it's fairly easy to transfer and edit files straight onto your smartphone. The connections seem speedy, the editing procedures are a bit extensive, but at the end of the day being able to work with 360 footage straight from your phone is a win-win – as long as you have available space and patience, that is.
The construction of the Max is rugged, waterproof and has two embedded shotgun microphones for super audio recordings. The old GoPro mounts on the bottom of the cameras that used to require a small case have now been upgraded to a foldable extension. No secondary case required to use the plethora of GoPro accessories available to the consumer. Please note that the GoPro Max comes with two types of protective covers (rubber and plastic domes) for the glass lenses. This is because the lenses must stick out from either side of the camera body and could break very easily. A downside to 360 cameras is that they cannot be handled as aggressively and placed down like most action cams.
As well, to capitalize on true, clean 360 content, a small-profile selfie stick or pole must be used. The camera does a decent job of erasing the pole from the footage. The true art of being a 360 videographer or photographer is learning how to hide your hand or the base of the extensions in your content.
The footage is recording at 5.6k, so the outcome of content is crisp but requires some space on your devises outside of the not-included micro-SD in the camera.
Pros
Clean and tidy 360 footage from a camera that can fit in your pocket
Exceptional stabilization in all camera modes
The Max also has Hero mode, which enables one camera for regular filming
A usable viewfinder and touch screen controls on the camera body
Free GoPro app for camera control and editing from a smartphone or tablet
Excellent audio recording without the need to purchase an external microphone
Voice control recording and menu options
Super wide 270 degree stills and hero filming options
Waterproof
Cons
$700 CDN before taxes
Fragile with regard to the protruding glass lenses
Hero mode (single camera) is only 1440p
Large capacity and high-speed memory card required
No mini tripod or mono pole included
Overall, I am having fun learning to shoot and edit in 360 and ultra-wide footage with this pocket-size camera. For the sportsperson looking for a new, high-quality action cam to share their adventures, perhaps the GoPro Hero 6, 7 or 8 may be the better solution, as the functions and durability are just more straight forward. The stabilization and audio noise reduction on the latest Hero cameras are mind boggling, so it would be hard to steer someone away from those unless they are specifically after 360 cameras and editing. I do believe, though, that someone who already has cameras may enjoy the option of having 360 video in their content. All interested Max buyers will need to add the costs of a powerful micro-SD card into their purchase ($100), as well as a selfie-type monopod that has the GoPro attachment ($50 plus).
As these cameras further develop, I'm sure they will become much more consumer friendly!