Fireweed (Chamerion angustifolium) has to be one of my favourite wildflowers. Scattered throughout many environments, the sea of deep pink is most striking when they first appear on the landscape after a wildfire has torched the earth. I have many childhood memories of travelling throughout northern British Columbia and the Yukon, staring out the back seat of the vehicle as we passed previous fires that were rejuvenating as fireweed re-established itself. You don't need to go to a burn to find fireweed, however; it can often be found growing in your backyard.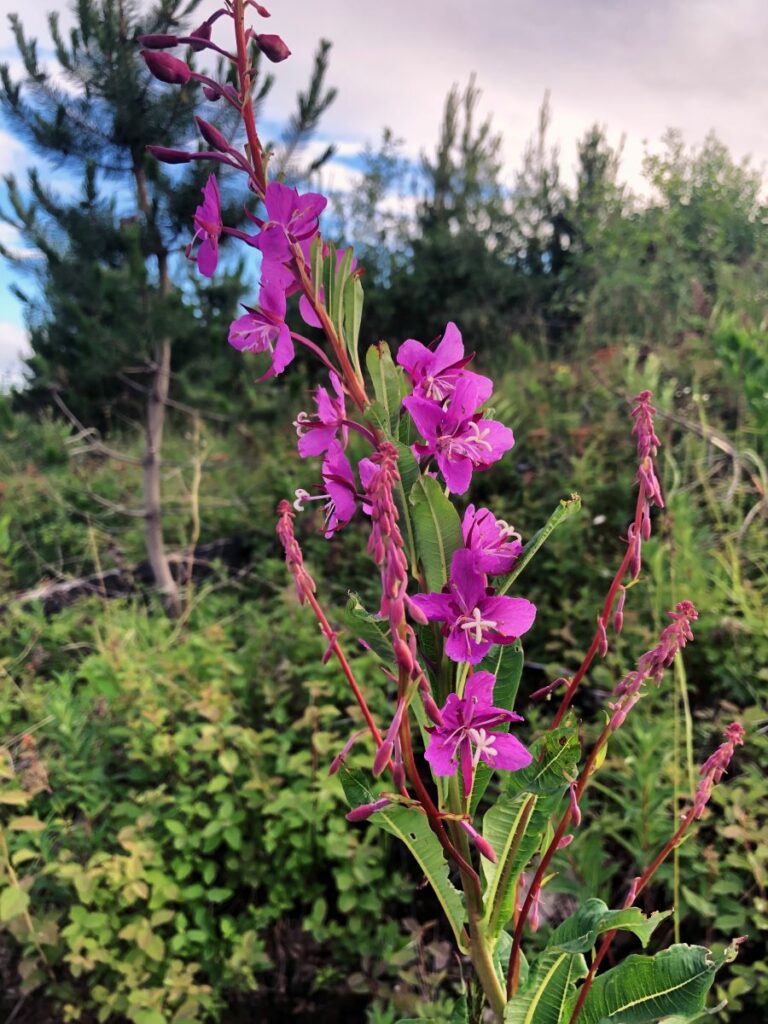 An incredibly versatile plant to forage, fireweed can be harvested throughout the year, except for winter. Spring is the optimal time to harvest the young shoots for consumption, while the leaves can be picked from the time they appear to whenever they get hit by a frost in the fall and start to turn brown and crunchy. The flowers are best (and easiest) to pick once they have bloomed all the way to the end of the stalk.
There are a variety of different uses for fireweed. The young shoots are often fried or steamed, and the leaves can also be prepared the same way. If making wild tea blends, dried or fermented leaves make a wonderful addition. Fireweed jelly is a preserve made from the flowers that must have a place in every forager's pantry – the brilliant colours of summertime are preserved for long winter months and the jelly is as delicious as it is beautiful. If you are looking for a more ways to incorporate wild plants into your skincare, fireweed-infused oil can be used to make salves that are said to help soothe dry skin.
Harvesting tip: If you are not going to use the whole plant, both the leaves and flowers can be easily stripped by hand without trimming down the entire stalk. While fireweed is a prolific plant, care should still be taken to ensure that overharvesting doesn't occur. Fireweed flowers are a favourite for pollinators.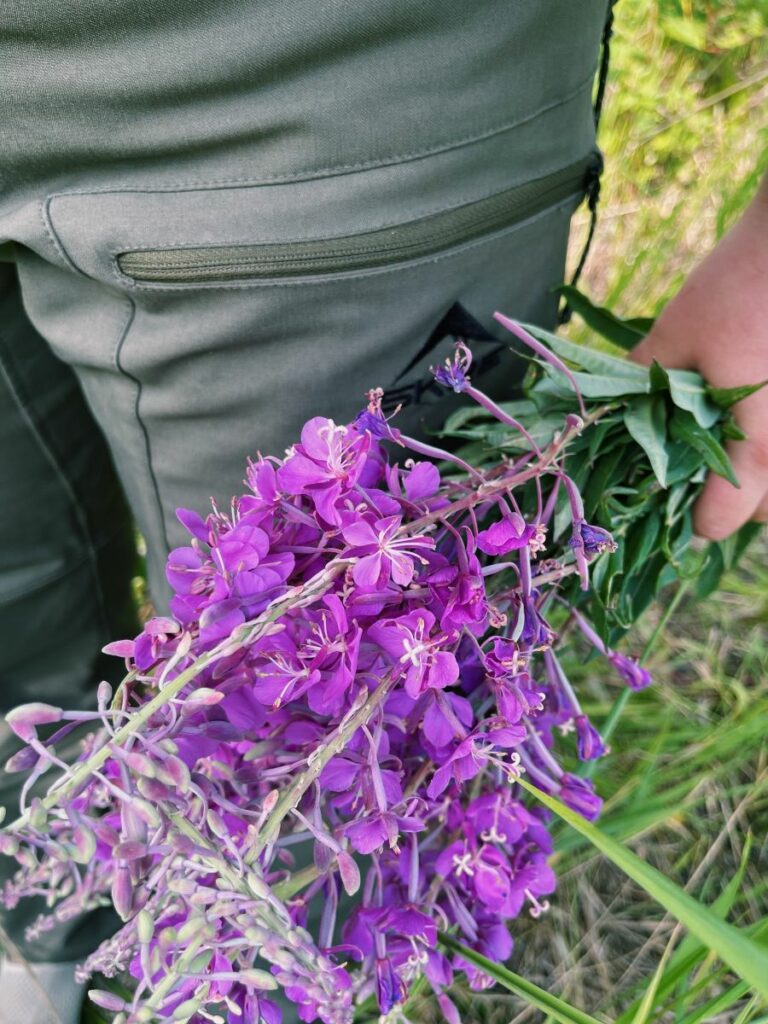 Fireweed can be found in both rural and suburban settings. Care must be taken to avoid high-traffic areas, such as the sides of highways, or areas that may have been sprayed as the plants may be contaminated. As always, investing in a good plant ID book is essential to being confident while out foraging, and don't ingest anything if you are unsure of the identification. Happy foraging!