Mornings start a little slower around here these days. The sun rises a little later in the morning, with dawn lingering for a precious few minutes longer with each passing day. Those moments on a weekday morning are a welcome respite from the constant hum of hunting season that runs the weekends – wake up early, throw on camo, grab rifle and get out to the field just as day breaks – those slow fall mornings where you can take your time, enjoy a hot cup of tea and just soak in all that the season has to offer, they have their place, too.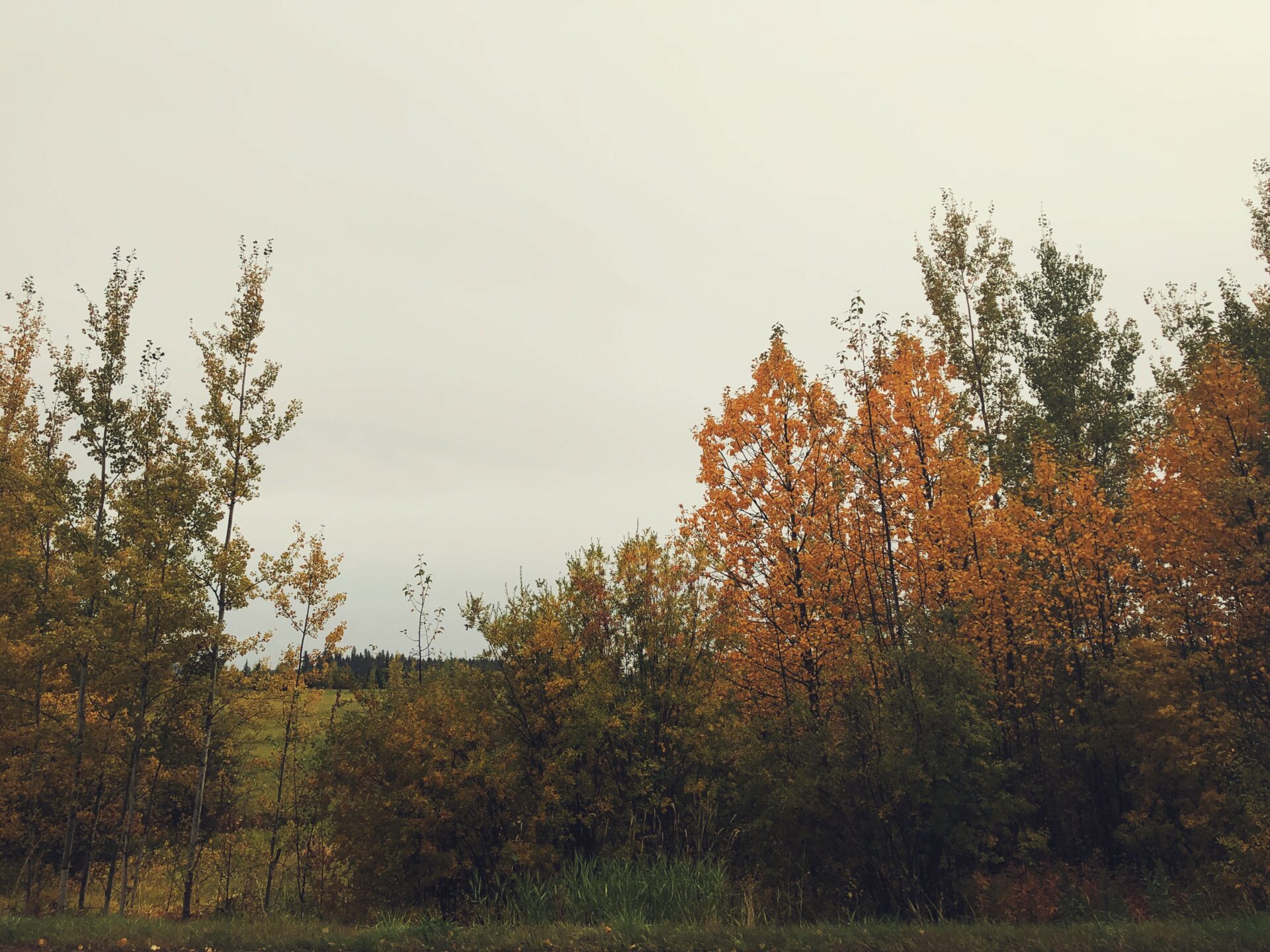 Autumn comes in a cup when you enjoy a fresh cup of wild foraged tea. Sure, foraging opportunities may be dwindling away, but Mother Nature still has much to offer. Frost-tinged rosehips are now ripe for the picking, an excellent boost of vitamin C fresh from the earth; and berries, while they may be nearing the end of their prime, provide a fruity burst to that morning cuppa – saskatoons, blueberries and huckleberries all can still be foraged, providing you are willing to forage through varying elevations.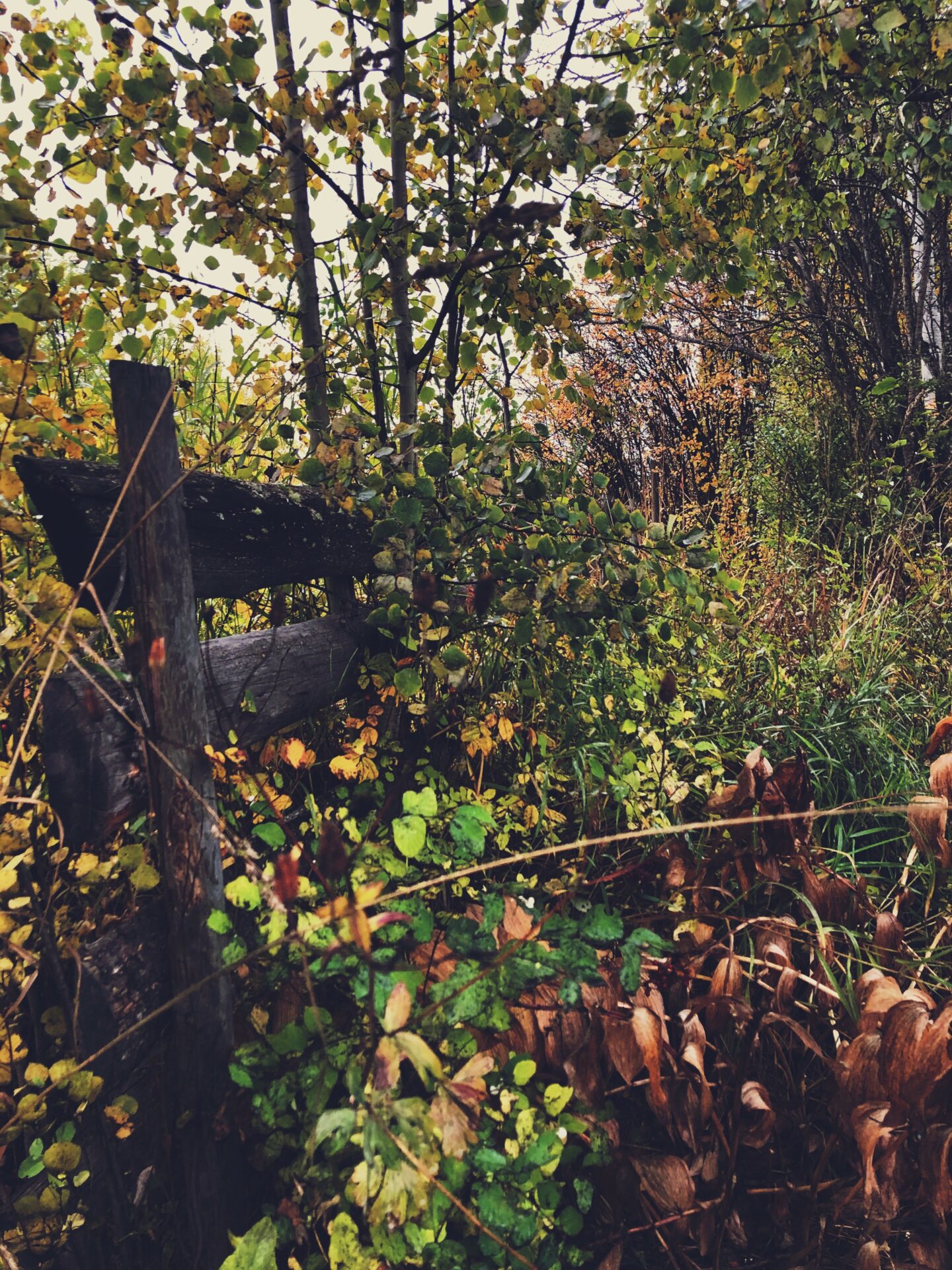 Drying the rosehips and berries that have been foraged is part of those special, slow foggy mornings. Whether sun-dried on a screen or in a dehydrator, these fruits can be tucked away in mason jars, to last long into the winter, or used immediately on these cool, foggy fall mornings. Some of my personal favourite combinations are rosehips and blueberries, or saskatoons and raspberry leaves (mind you, the latter of those are probably past their prime now, at least in northern British Columbia).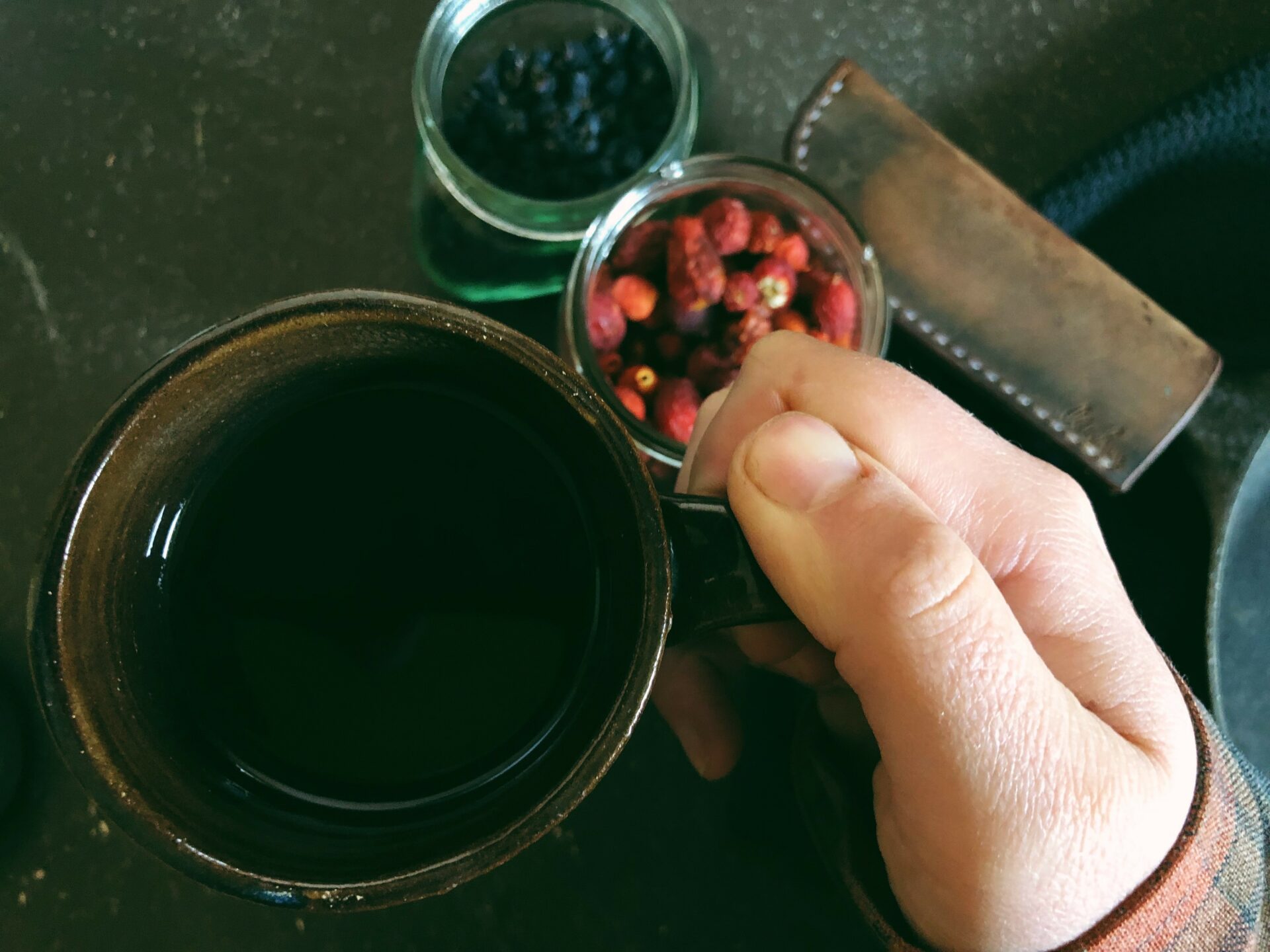 On those slow mornings, it fills my soul to up to the brim to head out the door with a hot cup of tea and just soak in all the moments of fall. Cold, dew-laden air settling on a cozy wool sweater, the honking of Canadian geese flying overhead and the rich fragrance of fallen leaves settled on the forest floor – it really brings out all the fall feels. True, there are so many different facets of the season for a person to look forward to, but sometimes some of the simplest ones can be embraced right in your backyard, with a steamy cup of foraged tea right in hand.