Fall is a season of change. The days get shorter, nights get colder, gardens are harvested, and outdoorsmen and women around the province are out enjoying those last days before snow blankets the Earth, often starting their days with a hot cup of tea. While you are out hiking and hunting, keep your eyes open for these plants that can be collected and dried for use in wild-crafted teas all winter long.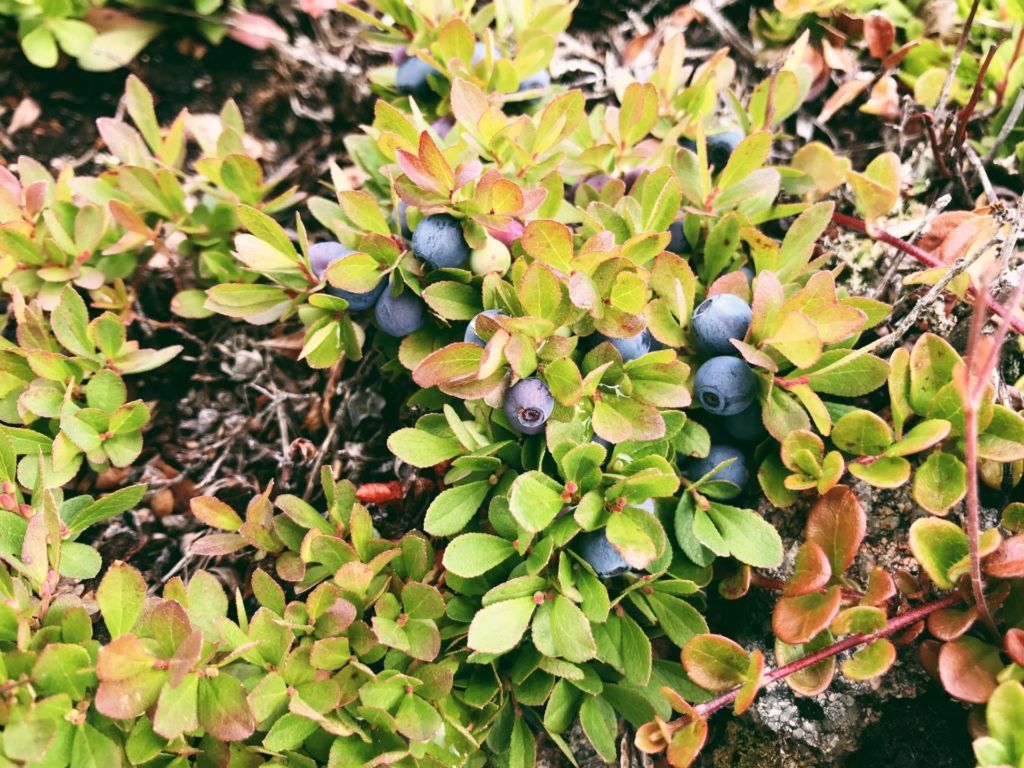 Blueberry
Vaccinium myrtilloides
While there is a significant taste difference between wild blueberries and the blueberries you can buy in a store, these tiny berries are a sweet treat to dry for tea. Keep an eye out for them while hiking in old cut blocks or open forests. When ripe, the berries are covered in a heavy, pale blue bloom and can be picked from late summer through late fall.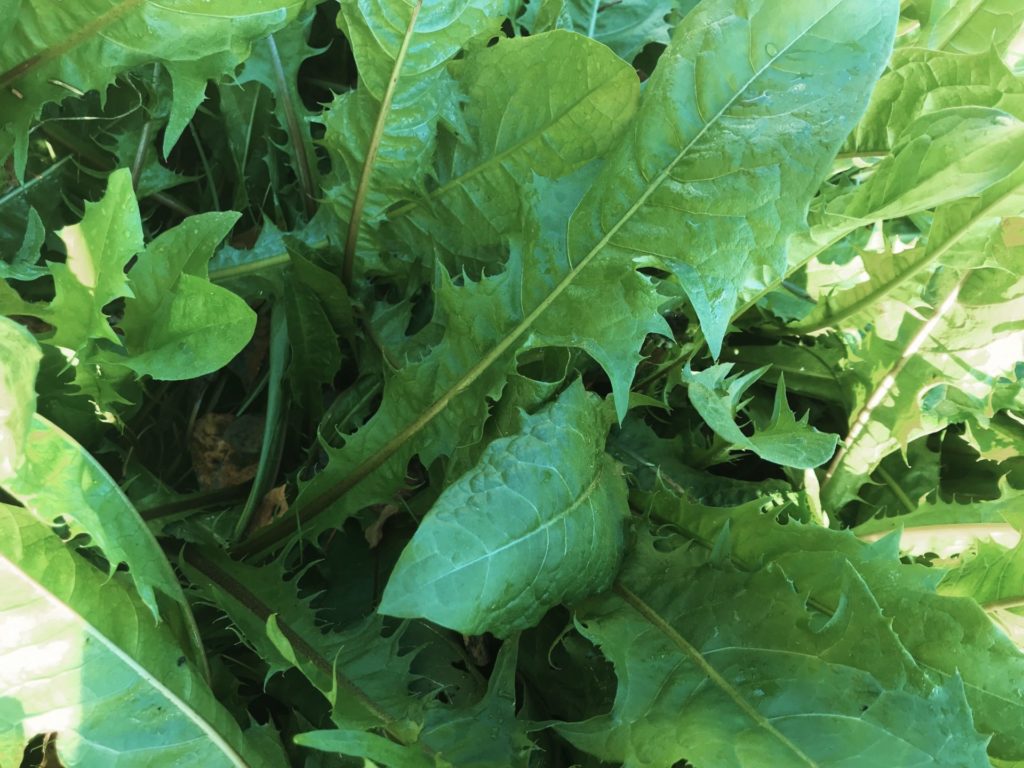 Dandelion
Taraxacum officinale
If you are in the outdoors, chances are that no matter where you look, you will find dandelion. In the fall, they have lost their distinctive yellow blossoms but can still be identified by their toothed leaves. After the first frost is the ideal time to pull plants and harvest the long tap root. The root can then be dried or roasted and used as a caffeine-free coffee substitute.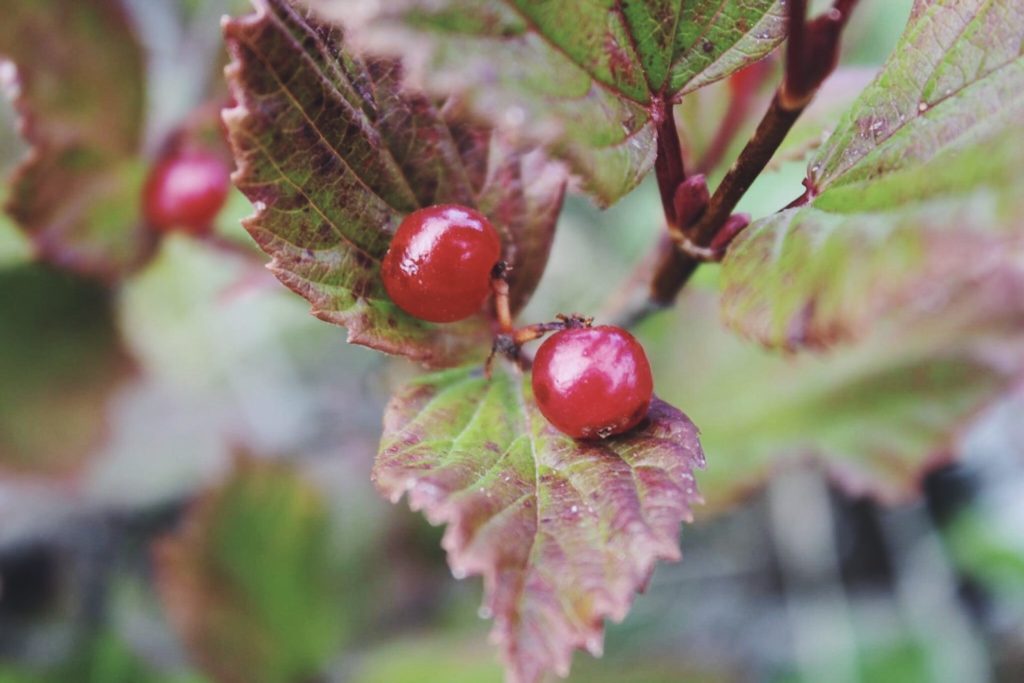 Highbush Cranberry
Viburnum edule
Found throughout BC, in thick woods and along streams, the smell of highbush cranberries after the first frost is synonymous with fall. While many people are familiar with the bright red berries, what you are using in tea is the bark (oftentimes referred to as crampbark) which is said to have help relieve cramping and can be harvested either before or after the plant goes into berry. You can collect a few branches to whittle down and enjoy fresh or dry for later use. When used in a tea, the bark can have an almost bitter flavour, so mixing with some berries or honey makes this tea more palatable.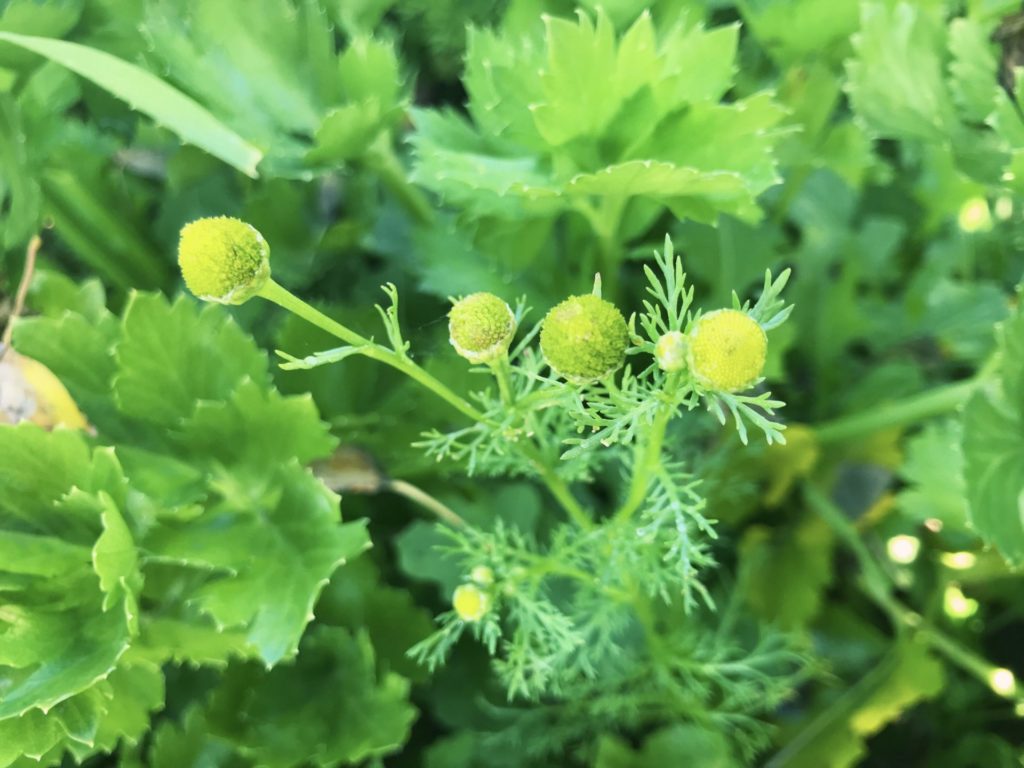 Wild Chamomile
Matricaria discoidea
The fragrant, yellow-green heads of the wild chamomile plant (also know as pineapple weed) can be found in disturbed, compacted soils. Wild chamomile's sweet flavour makes a delicious, soothing tea. The best time to gather the flowers is as soon as they appear, but they can be found throughout the season until the snow flies, depending on the elevation.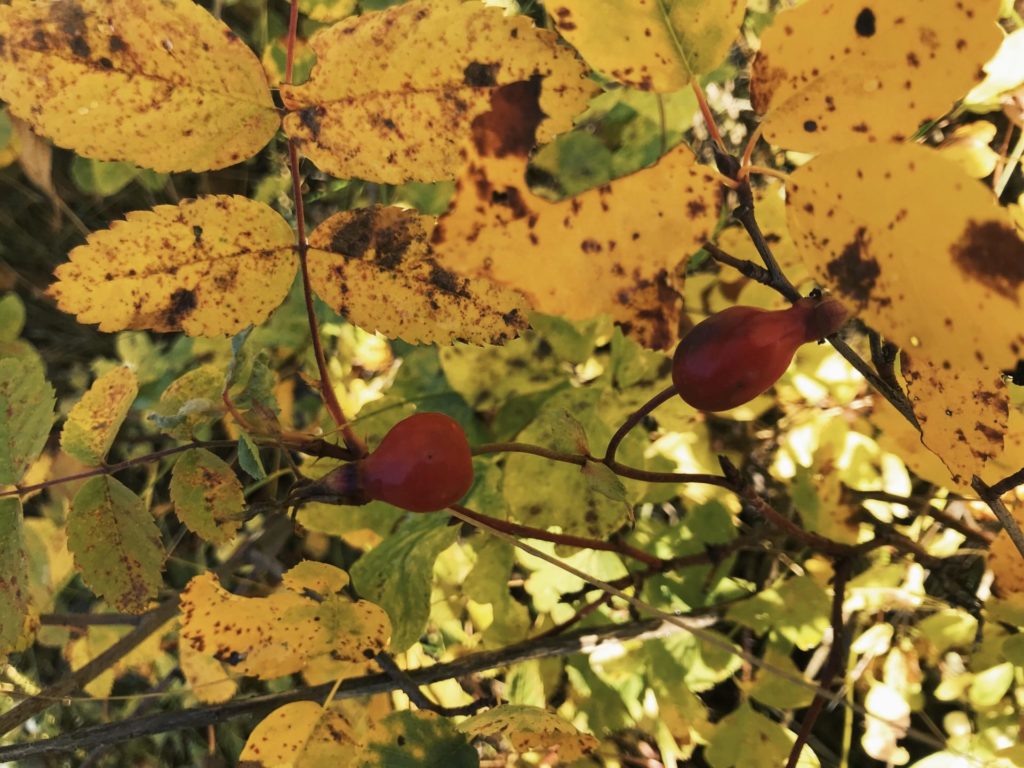 Wild Rose
Rosa acicularis
Another plant commonly found province-wide, from riverbanks to clearings and old burns, rosehips are harvested any time after the first frost and dried. The bright red hips are high in vitamin C and make a delicious tea. Caution should be used as the seed hairs inside rose hips can irritate the digestive tract, so avoid ingesting many whole.
Many of the above plants can be found in both rural and suburban settings. Care must be taken to avoid high-traffic areas, such as the sides of highways, or areas that may have been sprayed as the plants may be contaminated. As always, investing in a good plant ID book is essential to being confident while out foraging, and don't ingest anything if you are unsure of the identification. Happy foraging!