August is many things: a time for berry picking, a time for camping, a time for relaxing and a time for fishing. There is one particular season that we eagerly await with anticipation – the opening of sockeye salmon on Babine Lake.
The longest natural lake in British Columbia, Babine Lake is located close to 200 kilometres northwest of Prince George. Multiple access points along the length of the lake provide plenty of opportunity to get out fishing. If you are looking to make it a camping trip, there are a variety of fishing lodges, provincial parks and recreational sites along the lake.
Before you leave home, you will need to ensure you have a non-tidal salmon licence added to your current non-tidal angling licence. The sockeye season changes year by year, sometimes one salmon per day, oftentimes two, and occasionally, there is no recreational fishery open, so be sure to check the most current regulations before heading out fishing. There are also a number of closed areas or 400-metre no fishing areas around various tributary streams, so it helps to print off a copy of the most up-to-date fisheries notice to have on hand.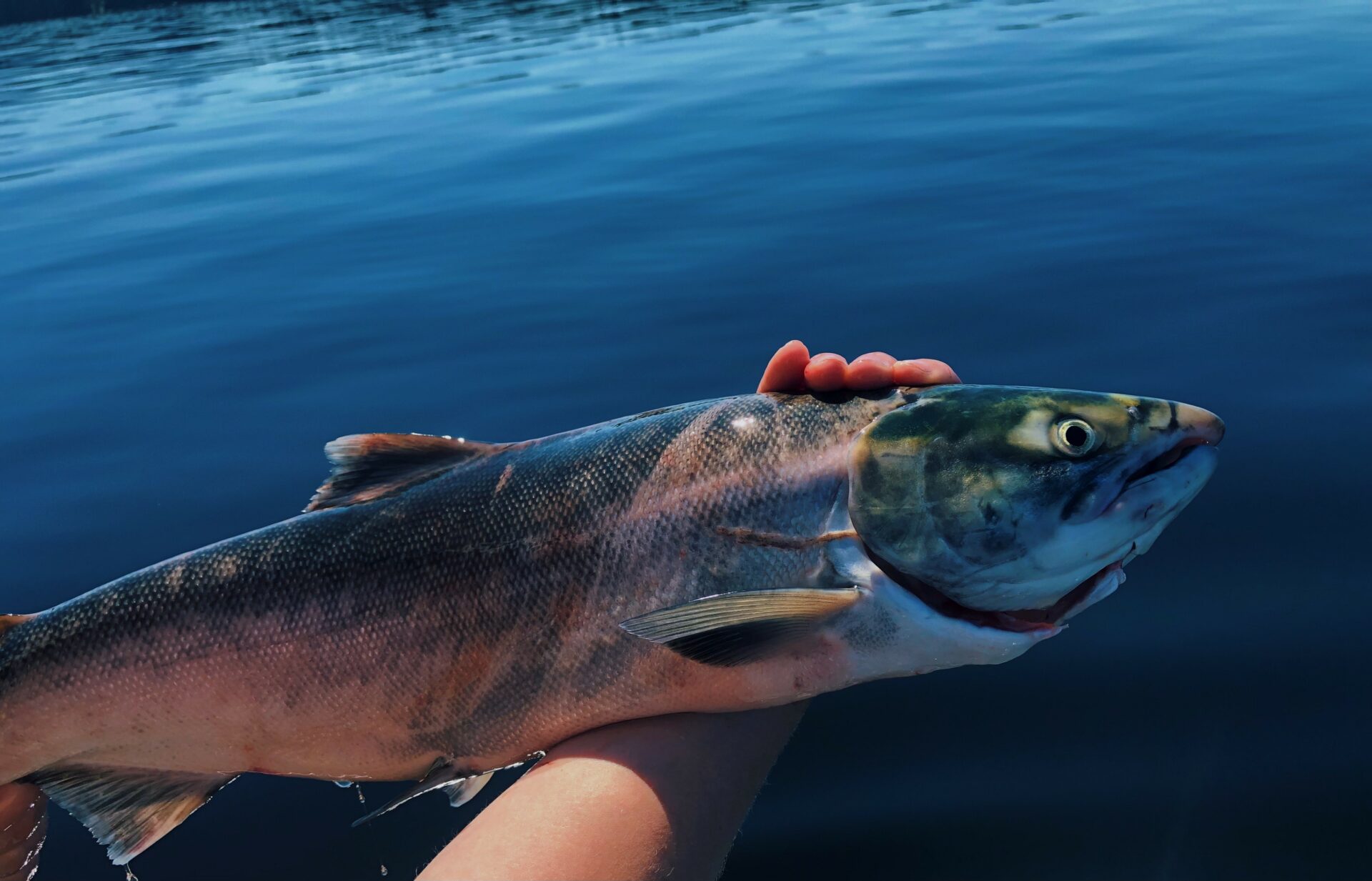 What Gear Should I Use To Fish For Sockeye On Babine Lake?
The typical sockeye setup for Babine Lake that we have used is a red or green flasher with an 18-inch to 24-inch-long leader with two to three red beads and a red hook. This past trip, we had success with two flashers in particular – the Gibbs Highliner 'A' Guide Series in Green Jelly, and the Gibbs Highliner 'A' Guide Series in Hot Dot Moon Jelly (this purple flasher is one of my favourites out on the ocean, but I hadn't used it for sockeye before on the lake). As with any fishing, what the salmon are after can change on a daily basis, so don't be afraid to experiment with different colours if the good old standbys are not having any success.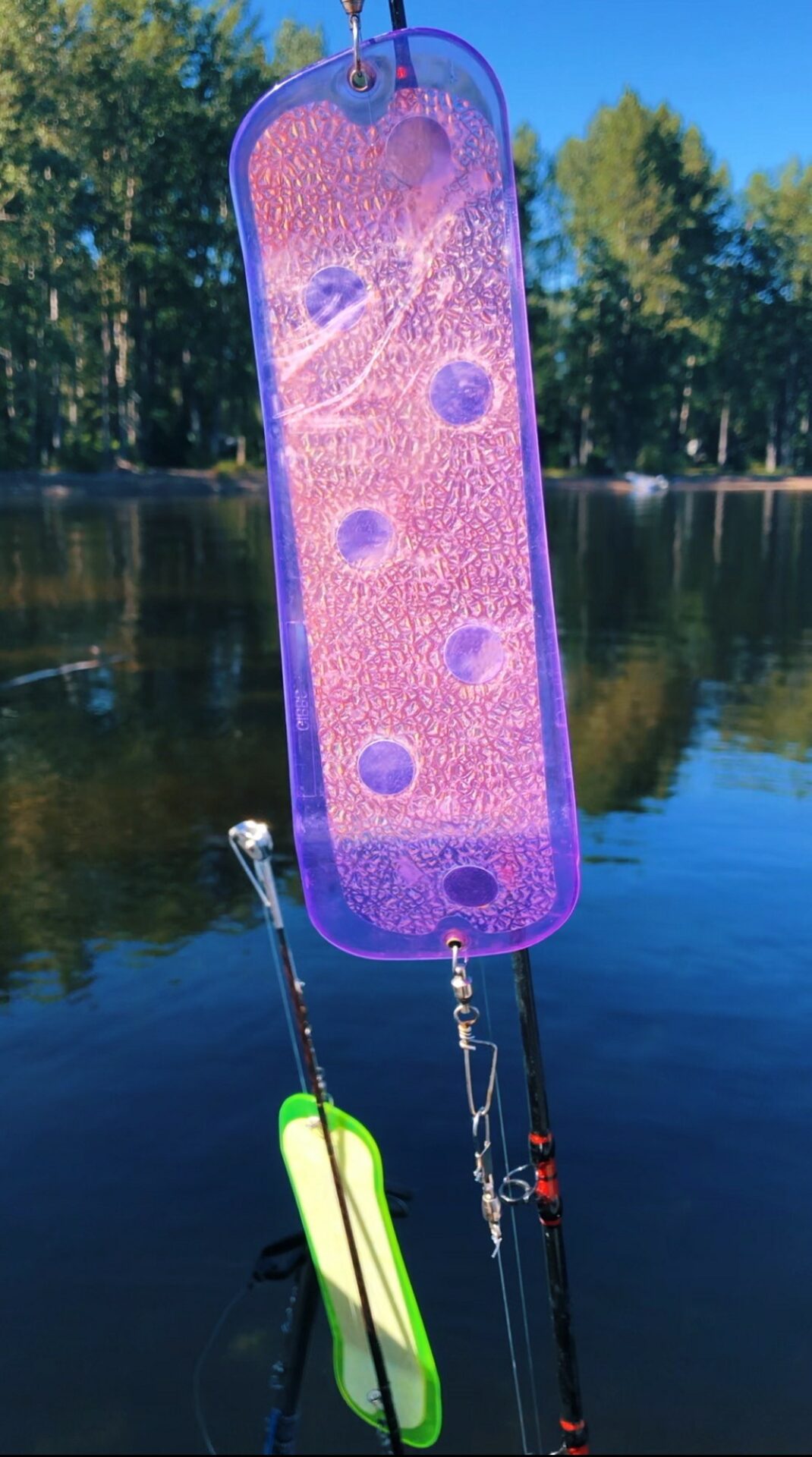 How To Fish For Sockeye On Babine Lake
The earlier you head up in the August, the better your odds are at catching fish that still are quite silver in colour. We fish on downriggers from 30 to 50 feet deep, while trolling at speeds between one-and-a-half to two miles per hour. This recreational fishery is very popular so you may find the lake to be busy – be sure to keep your head on a swivel and be aware of other boats on the water.