Winter may have held onto us with its icy grip for longer than normal, but it felt as though we blinked, spring was gone (or never really even began) and summer hurtled into us. The swing in temperature left me in a strange predicament: as much as I wanted to get out and cut my black bear tag, the incredible heatwave shelved those aspirations, at least for the time being. Some scouting was done, trail cameras placed, but whilst the sun blistered down on us, there was somewhere else to be.
The lure of the lake was too great, and we couldn't ignore the call of the water any longer. Along with a couple of friends, we loaded the boat with rods, tackle and coolers of food and beverages for a day of chasing fish. Burbot was our target species; the water was glassy and conditions perfect for jigging.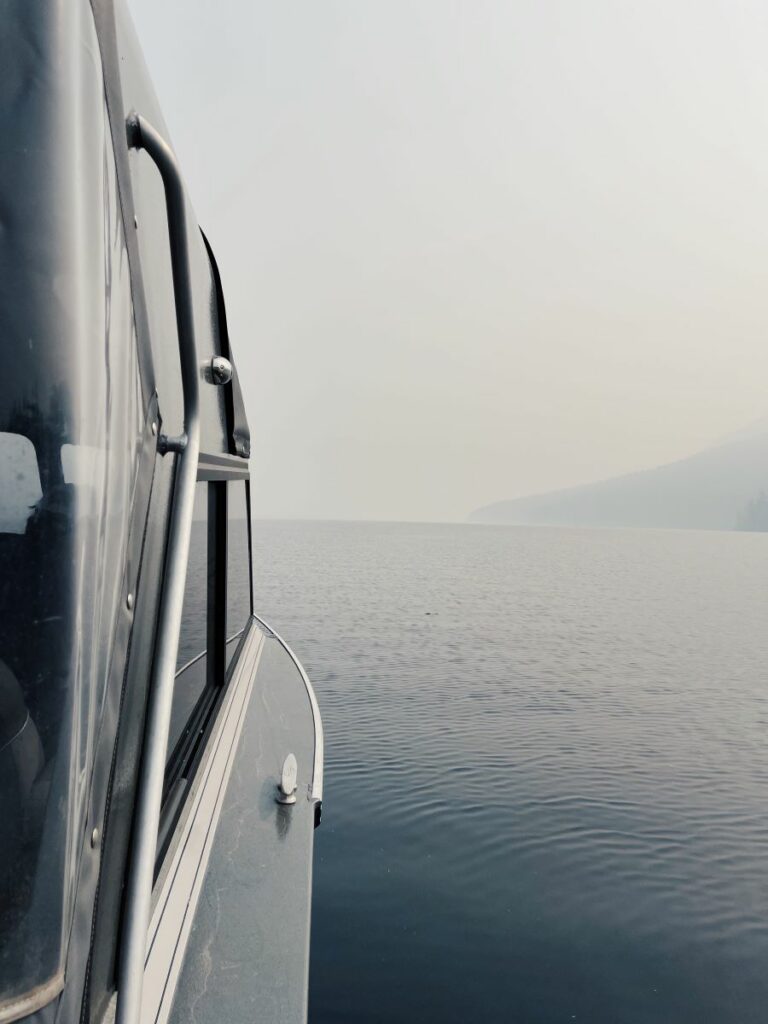 Now, I know what you're thinking: didn't you just spend the last several months contemplating how tedious jigging for burbot through the ice can be? Yes, yes, I did. The two are apples and oranges really, hard to compare fishing in -25 to fishing in +25-degree weather. Both fun, just different types of fun.
Over the winter season, we really fell in love with using tube jigs to target burbot and lake trout. It's something that we never really carried in our tackle boxes before, but they have now earned a spot after many fish were caught using them. Both white and green, colours that performed well in the cold of winter, did the trick on our first open-water adventure of the year and I was able to land a burbot (finally broke that dang curse that followed me around all winter), as well as the perfect sized laker for a delicious dinner.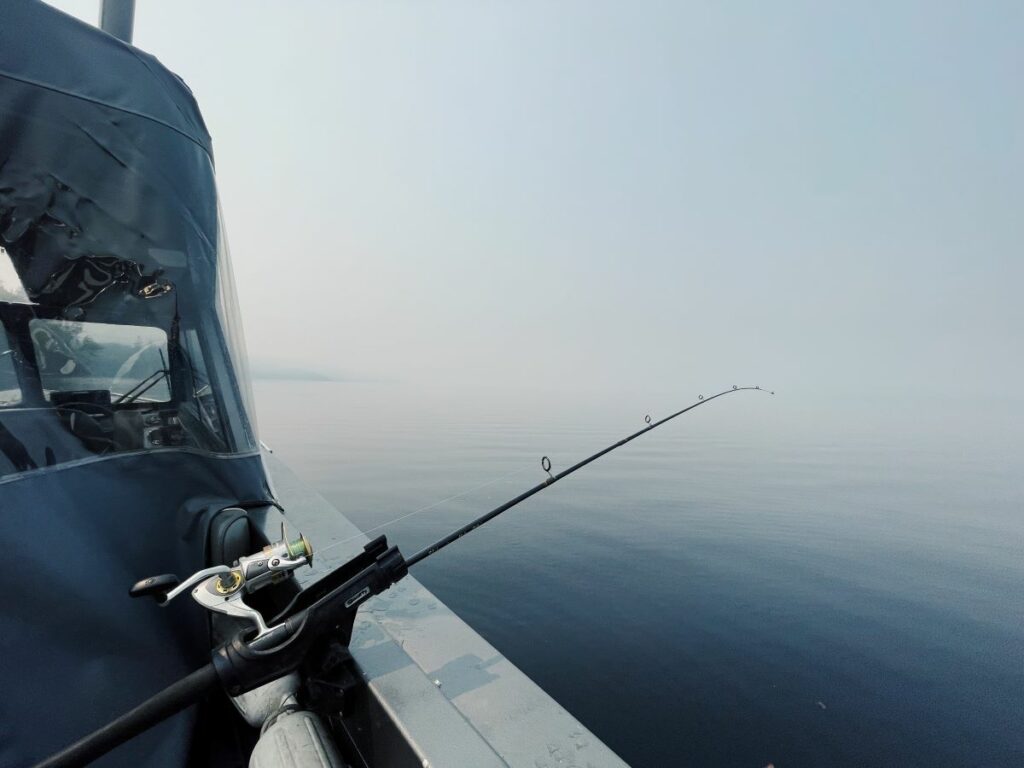 It was easy to lose track of time with all the action, as the smoky haze from unseasonably early wildfires shrouded the shoreline and had us feeling as though we were in our own little world. We headed back in the late afternoon with a fish locker full of the first fish of the season, satisfied with the day's adventure. If this is a precursor of things to come, the 2023 freshwater season is going to be one for the books!