Savage rifles have been with us for eons. As a nimrod hunter, I fledged my impressionable wings on the Model 99. It was frequently the rifle of choice for many a fellow deer hunter as we trekked the hinterland and river coulees of Saskatchewan. Over time, the 99 accounted for a goodly number of bucks and that success was enshrined as an indelible memory.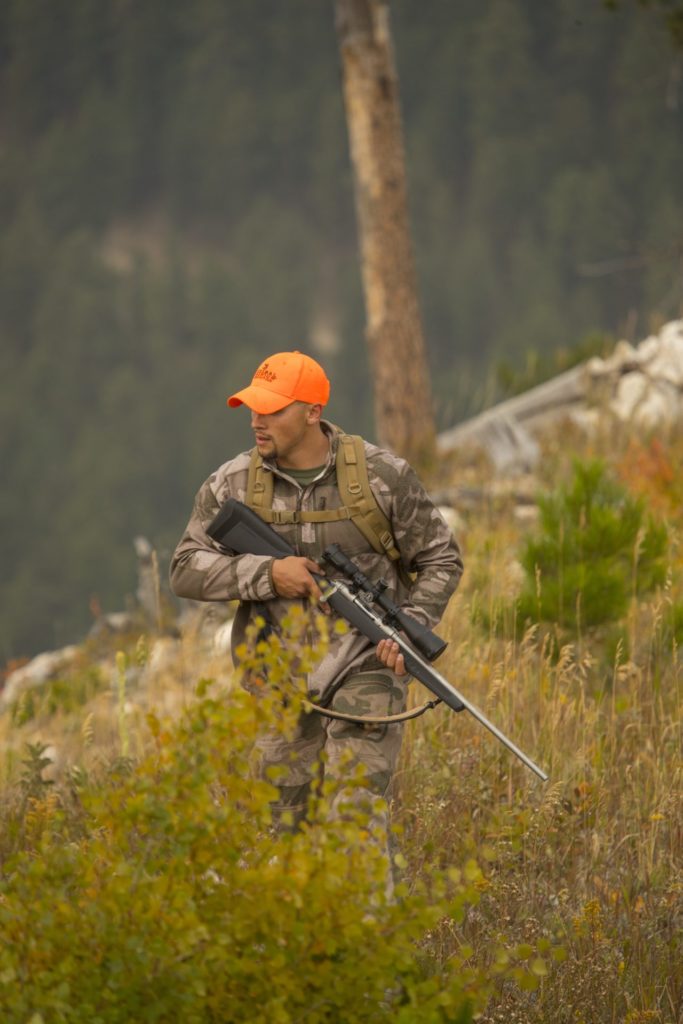 Despite our localized success, these bucks were but a drop in the proverbial bucket when considering the totality of all the big game these rifles have harvested across North America. Nor was Savage a company that rested on these historic laurels, as they continued to evolve, meeting hunter demand as well as setting new industry standards for innovative progress. The Accutrigger is one such standard, as is the new AccuFit stock, the latter being the principal reason for my review of the 110 Storm. While these innovations merit attention, we must not forget that Savage has, over the last decade or two, gained a reputation for manufacturing reasonably priced, dependable and accurate bolt-action rifles. Two very good reasons to have a serious look at the 110.

The 110 Storm
Unquestionably, the 110's new AccuFit stock was central to my decision to test this rifle. While adjustable stocks have been around for some time, particularly in the target rifle world, the concept Savage designers came up with is new. It offers five interchangeable comb heights, with the added bonus that once you have found the right height for an optimum scope reticle sight picture, you no longer need to make any further adjustment or stock alterations. It's as permanent as you see fit or until you change your scope and need to modify it once again. To achieve this customized fit, you need to select one of the following comb heights that Savage includes with the rifle: 1.2, 1.4, 1.6,1.8 or 2.0 inches. The process necessitates the removal of the buttpad and then trying them individually until you find the correct height. It may involve a bit of trial and error, as it took me until the third comb before I had the ideal cheek weld for the scope I was using. Once found, tighten down the buttpad with the correct length of pull spacer (four options: 0.25, 0.5, 0.7 and 1.0 inches) and you are done. Once reassembled, you now have a custom-built rifle fit right out of the box.
As mentioned, the Accutrigger was another of Savage's standard setting designs, this time aimed at safety. The rifle can virtually be dropped and it will not discharge accidently. It is fully adjustable by the user between 1.5 and six pounds and is totally creep free. This adjustability allows the user to have a very light trigger pull without jeopardizing safety. The trigger in my test rifle was so precise that the pull weight did not deviate off of three pounds, 10 ounces between a number of individual measurements.
The synthetic AccuStock utilizes a full-length aluminum bedding chassis that runs from the rear action screw to just short of the forend tip, which generates rigidity and stability, culminating in enhanced accuracy. The new 110 design also offers improved ergonomics, which I found esthetically pleasing without being garish. It also incorporates soft grip over molded forend and pistol grip surfaces, and a soft recoil pad. I found the gripping surfaces tacky, but not too tacky, ideal for all weather conditions.
The action and barrel are stainless steel and the barrel is button rifled. The bolt features dual locking lugs and the bolt head free floats, allowing it to self centre during lockup for improved accuracy. The bolt body is jeweled, a cosmetic flare that adds to the overall appeal of the rifle. Removing the bolt is a three-prong procedure that requires the user to pull back on the trigger and push in on the bolt release button as you draw back the bolt. I really liked the very accessible three-position tang safety that in its rear position is on safe, middle position allows the bolt to be drawn back for the removal of a cartridge, and in the forward position a red dot appears indicating it is off safe and can be fired. The 110 includes a detachable box magazine that was easy to load and snaps into place with a positive click, so you instantly know it is secure. And, last, it is drilled and tapped for scope mounts.
Rifle Specifications
Calibre: 6.5 Creedmoor
Overall length: 42.375 inches
Barrel length: 22 inches
Weight: 7.4 pounds
Twist rate: 1-8
Magazine capacity: 4
Length of pull: Variable with shim kit
Drop at comb: Variable with comb kit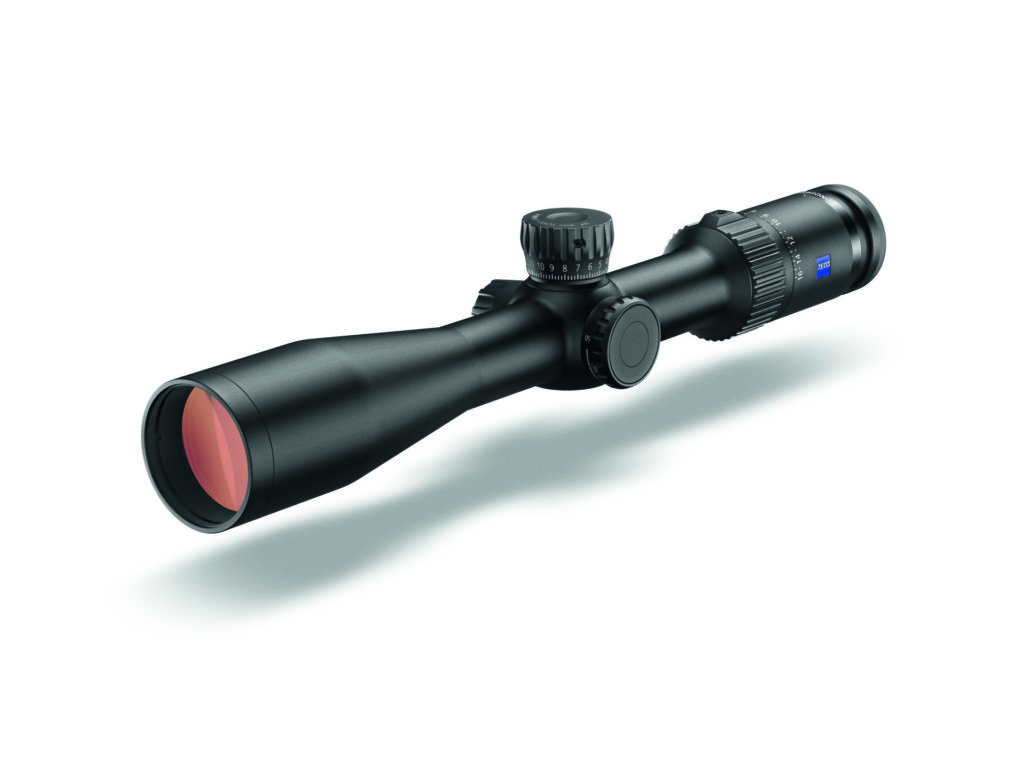 Zeiss Conquest V4 4-16x44mm Scope
It was the intention of Vista Outdoors, the parent company of Savage and Bushnell, to equip the 110 with a new Bushnell Nitro scope, but delays put a kibosh on that approach. Fortuitously, when Zeiss sent me their new Conquest V6 for testing, they asked if I would also like to take a look at the new V4. How could I turn down such an offer, especially when, in retrospect, it became the Nitro's replacement?
Recently, a very positive trend has developed in the field of optics where high-end manufacturers have recognized the need to build value-priced scopes for those of us who can't afford to mortgage our homes to purchase a new scope. The Conquest series is Zeiss's entry into this market niche. And the V4 is marketed as an even less expensive model than the V6, the only other scope in the Conquest line. Despite its less expensive price tag, the V4, at over $1,000 Canadian, is not a bargain basement scope either. It is a quality scope manufactured by one of the world's premiere optical companies. It features a 30-millimetre tube, 4x zoom, target-style elevation turret with Zeiss Ballistic Stop, .25 MOA elevation and windage clicks, high-definition glass, T multi-layer lens coatings and a LotuTec protective coating for bright, sharp images, 90 per cent light transmission, nitrogen filled for waterproofing and 80 MOA of elevation travel for optimal long-range versatility. It is available in a number of models, from a 1-4x24mm to a 6-24x50mm, with three reticle options including ZBR and ZMOA ballistic with fixed MOA subtensions. They come with a limited lifetime warranty and a five-year no fault warranty just in case you accidently damage it.
Scope Specifications
Magnification: 4-16x
Objective diametre: 44 millimetres
Weight: 22.6 ounces
Eye relief: 3.5 inches
FOV at 100 yards: 28.5 feet at 4x; 7.2 feet at 16x
Tube diametre: 30 millimetres
Parallax: Adjustable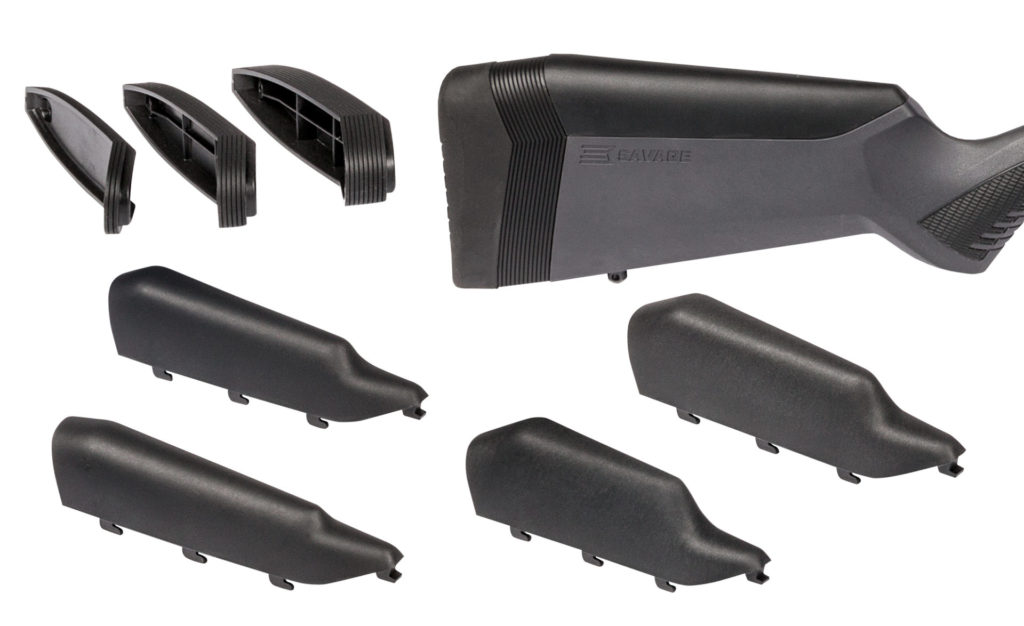 Putting It Together & Test Results
It's overdue. That's my opening comment on the attention that is finally being paid to comb height. For years, companies treated it with little regard. In particular, European stocks frequently had a massive drop at comb, making cheek weld for spot-on reticle alignments all but impossible. They were designed for iron sights, but remained unchanged despite the advent of scopes. The hunter had to all but rest their chin on the stock to find a sight picture. I even went so far as rebuilding stocks by adding comb height to correct this problem. Well, no longer. The Accufit stock is a wonderful design that, with the ideal comb height, will provide a true eye-to-reticle alignment and will do so the moment your cheek hits the comb. And it is easy to get it right, as all you need to remove the buttpad is a Philips screwdriver, which should be touched up with a bit of grease as the soft rubber recoil pad can be a bit grabby when trying to find the screw heads, particularly as they are set at a bit of an angle. I would also recommend that once you find the height that appears to be correct, leave it for a few hours or even a day and then check it again to be sure that it is still providing the fit you seek. Once you are sure, then tighten everything back in place. While I range tested this rifle with its original comb, I ended up fitting it with the 1.6-inch-high comb for as fine a custom fit as I could have asked for.
Prior to heading off to the range, I weighed the rifle and scope and, while they balanced the scale at slightly more than I had anticipated, at eight pounds, 15 ounces, they still handled and balanced well. I should also mention that establishing zero with the V4's elevation turret was a bit of a challenge, as it necessitated finding the scope's instruction manual online to explain the procedure. In fact, I printed the pertinent pages and studied both its written text and explanatory illustrations prior to proceeding to bore sight it. The process actually required taking the turret apart in three steps – but once I had the logistics down, the procedure was pretty straight forward. Getting this sorted out at home turned out to be the right move, as on the range I needed to repeat the process as my bore sighting was not as accurate as I had anticipated.
On the range, both the rifle and scope functioned flawlessly, but I particularly noted how impressed I was with this scope's optics. In fact, it compared very favourably with the more expensive V6. It certainly offered a bright, crisp image from edge to edge. Quality optics for less money always have my attention. It also functioned as expected from Zeiss with smooth, very precise elevation, windage and magnification adjustments. Additionally, I found the target-style elevation turret visually user friendly, easy to rotate even with a gloved hand, and appreciated the ability to reset the windage turret back to zero. The parallax also offered absolute precision from setting to setting.
In so far as ammunition, I included a cross section of factory 6.5 ammunition, as well as the new Barnes 127-grain LRX ammunition that arrived just days prior to my range work. As far as handloads, I included just four loads that had shot well in one of my 6.5 Creedmoors, two of which incorporated premium long-range bullets.
Factory Ammunition
Brand

 

Bullet
Advertised Velocity

(fps)

Group Size

(inches)

Hornady Match
140 –grain ELD Match
2,710
1.675
Hornady American Whitetail
129-grain InterLock
2,820
.780
Hornady Superformance
120-grain GMX
3,050
.480

Hornady Precision Hunter
143-grain ELD-X
2,700
2.21
Federal Premium
120-grain Trophy Copper
2,800
.540

American Eagle
140-grain Open Tip Match
2,700
1.89
Fusion
140-grain
2,750
.540
Winchester Deer Season XP
125-grain Extreme Point
2,850
.780

Barnes LRX
127-grain LRX
2,825
1.010
Handloads
Bullet
Powder
Case
Manual Velocity

(fps)

Group Size

(inches)

Barnes TSX 120-grain
H 4350
Hornady
2,880
.762
Barnes 127-grain LRX
I 4451
Hornady
2,740
.390
Hornady 129-grain SST
H 414
Hornady
2,900
.788
Hornady ELD-X 143-grain
I 4350
Hornady
2,750
.890
Note: Manual Velocity refers to the velocity taken from the manufacturer's reloading manual for that bullet and powder charge and are not absolute. 
Last Shot
Over the many years of testing and shooting more rifles than I can recall, and within the context that rifles shoot better today than in yesteryear, I have formulated a number of conclusions. First: A small percentage shoot most everything well and an even smaller percentage within that categorization shoot a variety of loads into a collectively small impact area. Second: The largest percentage will shoot well with specific ammunition. Third: A small percentage do not shoot well, period. If I were to rate the 110 along this three-point curve, it would fall into the middle quadrant of group two. It shot some loads very well, while others were not as accurate as I had expected. It seemed to prefer the lighter 120 to 129-grain bullet weights, with my handloads collectively averaging .707 inches, whereas factory ammunition was a tad less precise at 1.10 inches.
If you are planning on heading out on an antelope or deer hunt, look no further than my Barnes 127-grain LRX handloads that offered superb sub-.5-inch groups. Or if you are not into reloading, consider Hornady Superformance 120-grain GMX, Federal Premium 120-grain Trophy Copper and Fusion 140-grain, as all provided excellent accuracy with groups that either touched or bettered the .5-inch mark. And last, while a custom-fit rifle and affordability seldom gather at the same waterhole, in this case they do.