Dungeness crab is one of those ocean delights that is best served fresh – no crab dish truly beats a simple, fresh-caught crab, boiled in saltwater and enjoyed only hours after being harvested from the ocean floor. That doesn't mean it isn't worth bringing home, however. If you have a few recipes up your sleeve, frozen Dungeness crab makes a delicious meal cooked back in your home kitchen.
This crab and corn creamy soup is perfect for summer – not quite chowder, not quite soup, but creamy, light and filling, the recipe checks all the boxes. Simple, whole foods are combined to go from ingredients to a meal in under 30 minutes.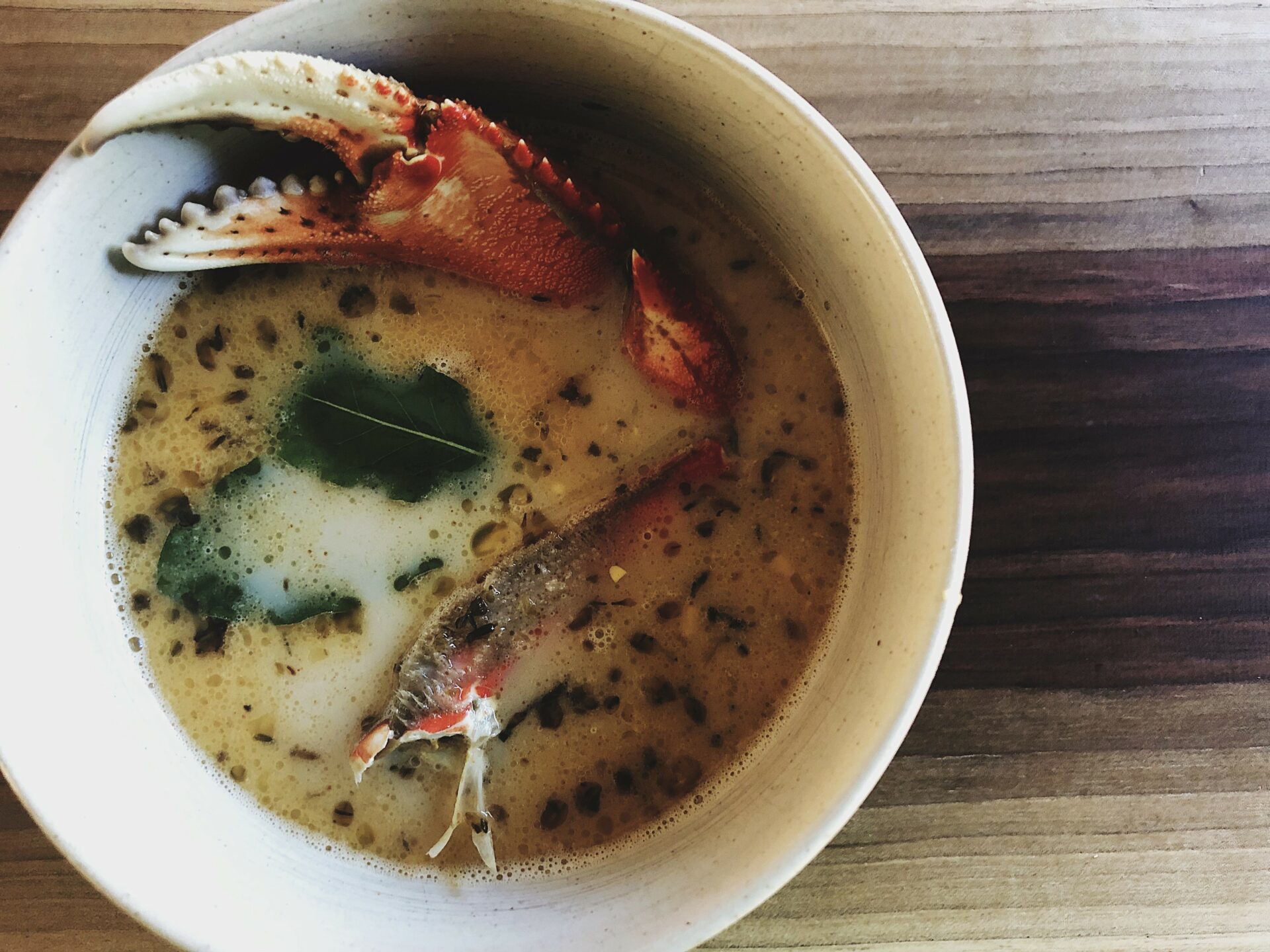 Ingredients
1/4 cup butter
1 medium yellow onion, diced
3 3/4 cups prawn, fish or seafood stock*
4 cloves garlic, minced
2 bay leaves
1/4 tsp cayenne pepper
1/2 tsp paprika
1/2 tsp oregano
1/2 tsp thyme
1 cup canned whole kernel corn
3/4 cup half and half cream
Meat from two cooked Dungeness crab, shelled
Method
In a large pot, melt butter over medium heat. Dice up one onion and brown in the butter, approximately two to three minutes. Pour in seafood stock and bring to a boil. Once boiling, add minced garlic, bay leaves, cayenne pepper, paprika, oregano and thyme. Stir. Add in corn, cream and cooked Dungeness crab meat and lower heat. Simmer for another five minutes and take off heat. Remove bay leaves before serving.
*Make your own seafood stock using "scraps" at the end of a fishing trip – throw prawn and/or salmon heads in a pot with onion, garlic cloves, bay leaves, celery and whole peppercorns, fill with just enough cold water to cover everything and simmer for eight to 12 hours. It can then be frozen or pressure canned for use in recipes such as this one!