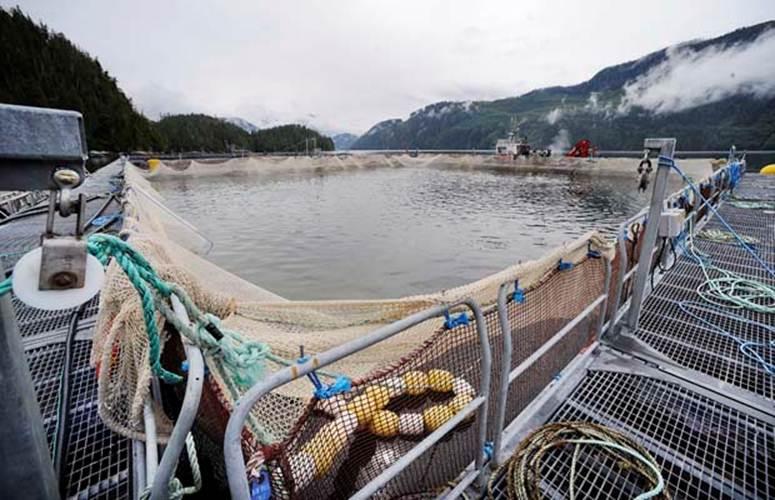 VANCOUVER — A B.C. government announcement Friday that no new tenure agreements would be issued for net-pen salmon farms in the Discovery Islands until 2020 was immediately welcomed by one of the strongest critics of salmon farming.
"The Liberals can see that this industry is not popular with British Columbians," said independent biologist Alexandra Morton. "They've just made this an election issue, thank-you very much."
Morton criticized NDP leader Adrian Dix for shying away from the issue.
"The NDP are cowering from this industry. I've been pressuring them for a couple of months now, saying 'what is your platform?' and they keep saying it is a federal issue. "But the siting of the farms is provincial."
The Cohen Commission report of 2011 recommended that if at any time between now and 2020, the federal fisheries department determines that net-pen salmon farms in the Discovery Islands "pose more than a minimal risk of serious harm to the health of migrating Fraser River sockeye salmon," then those farms should be promptly shut down.
Said Morton: "The Discovery Islands are so narrow that the Fraser Sockeye are just funnelling through them."
The B.C. government also said it has accepted, or accepted the intent, of Cohen recommendations regarding various aspects of riparian area management and compliance and enforcement, the Water Act, marine habitat spill response, agriculture and forestry pesticide record keeping, and that monitoring of industrial and wastewater management includes consideration for sockeye salmon.