Over the last half century, and smitten with sheep fever, I was part of a growing consensus that a different breed of alpine hunting rifle was needed. Manufacturers got the message and the modern-day mountain rifle was born. But it did not happen overnight. Ram fever has led me on a global quest, where I gutted my way to the top of many a mountain packing a variety of rifles. Thinking back, I shudder at times when coming to terms with the reality that most of those early rifles and scopes pushed the scale to well beyond nine pounds. Nor were these early rifles specifically designed to handle the rigours of these tough hunts. They were standard wood-stocked rifles with 24 to 26-inch chrome moly blued barrels. A back breaker and weather-susceptible rifle by today's standards. I became part of the evolution that followed, trying most any rifle that had the handle of mountain or lightweight rifle attached to it. My gun cabinet seemed to have a revolving door as these rifles came and went at an alarming rate. Most, with their pencil-thin barrels, did not shoot well, nor did they balance well. And the recoil on any of the magnum chamberings was bone crunching. I ended up adding muzzle brakes to a number of them, which provided recoil relief, but that still left the unanswered questions of accuracy, balance and now the issue of additional barrel length.
With the introduction of products such as stainless steel, titanium, carbon fibre, Kevlar, graphite, Cerakote and so on, the landscape slowly began to change. Despite these innovations, my search continued for a sheep rifle that weighs five pounds, shoots well, offers a flat-shooting chambering with sufficient horsepower for a variety of mountain game, balances well, is enjoyable to shoot, is weatherproof and sufficiently compact to handle tight spots. No small order!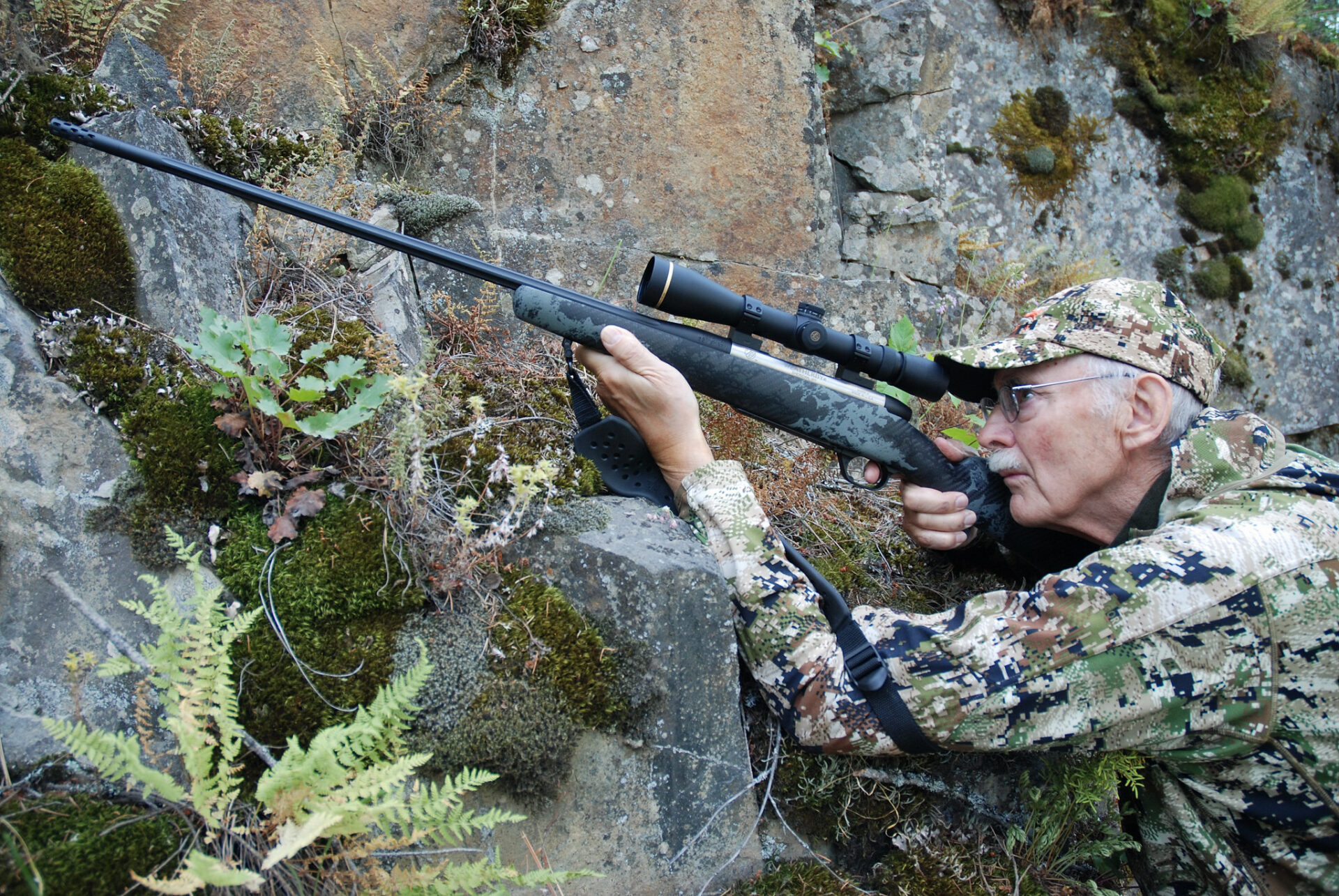 Weatherby Backcountry Ti 6.5 RPM
Weatherby has a well-established reputation for the development of some of the fastest and most powerful hunting cartridges on this planet. In developing the Backcountry rifle and cartridge combination, they set their sights on making it, to quote Weatherby, "the best ever." They spent years in its development, so let's see how they made out.
Starting with the cartridge, I'm an ardent fan of 6.5 chamberings. With their inherent accuracy, bullet sectional density and mild recoil, they continue to deliver outstanding performance on game from antelope to elk. Enter the Weatherby 6.5 RPM (Rebated Precision Magnum) cartridge and its potential as a mountain rifle. Based on a lengthened .284 Winchester case, it is purpose built for the smaller Weatherby Mark V 6 lug action. It's a non-belted, non-venturi case with a rebated rim, unique for a magnum cartridge. Weatherby's factory ammunition has initially been offered in three bullet selections. First, 140-grain Hornady Interlock with a muzzle velocity of 2,975 feet per second; second, Nosler 140-grain AccuBond with a muzzle velocity of 3,075 feet per second; and last, Barnes 127-grain LRX with a muzzle velocity of 3,225 feet per second. While the slowest of the three does not exceed 3,000 feet per second, it still delivers a muzzle energy of 2,800 foot-pounds. And, when zeroed at 300 yards, it will only drop an additional 10.4 inches at 400 yards with 1,552 remaining foot-pounds of energy. This exceeds the generally accepted 1,500 foot-pounds minimum recommended for elk. Meanwhile, at 500 yards, it exceeds the 1,000 foot-pounds minimum for deer by over 300 foot-pounds. The other two factory offerings and most of my handloads bettered that. So where does that leave us? While sheep are not difficult to kill, that is not always the case for other mountain-dwelling game, such as mountain goats, so when assessing this cartridge's potential, I wanted to ensure it would handle both. While it may not blast past its company cousin, the 6.5-300 Weatherby Magnum, it certainly has the punch to tackle even elk at ranges that most of us would not even care to attempt.
Weatherby's initial goal was to produce a rifle that weighed five pounds, delivered magnum performance, but was still a joy to shoot. Let me assure you that this was no small task. At 4.9 pounds, they bettered their weight goal utilizing features such as a titanium receiver that offers a 42 per cent reduction in weight over steel, while still providing structural integrity. Another contributor to this weight reduction is a smaller spiral fluted bolt that, in combination with the action, weighs over a pound less than the Mark V 9 lug action. The fluted barrel, while not being pencil thin, is smaller in diametre than standard contoured barrels. Weatherby classifies it as a #1 MOD. The outside barrel diametre at the muzzle of my test rifle is .560 inches, a full .115 inches less than on one of my standard rifle barrels. It is equipped with an Accubrake ST that will reduce felt recoil up to 53 per cent and includes a thread protector. Sticking with mechanics, the bolt has a very agreeable 54-degree lift for quicker follow-up shots and the Triggertech trigger provides a true zero-creep break, extremely short over-travel and is externally adjustable. Its stainless-steel components are precision cut and offer corrosion-resistant shot-to-shot performance. As a finishing touch, the barrel and bolt are coated with Cerakote for unparalleled all-weather protection.
The lightweight carbon fibre stock, made by AG Composites, provides exceptional stiffness, is pillar bedded and will handle the toughest of environmental conditions – ideal for a mountain/sheep rifle. And last, the stock is equipped with a patent-pending 3DHEX recoil reducer. This is an ultra-lightweight recoil pad that uses a high strength energy diffusing lattice to reduce directional impact from recoil and muzzle lift.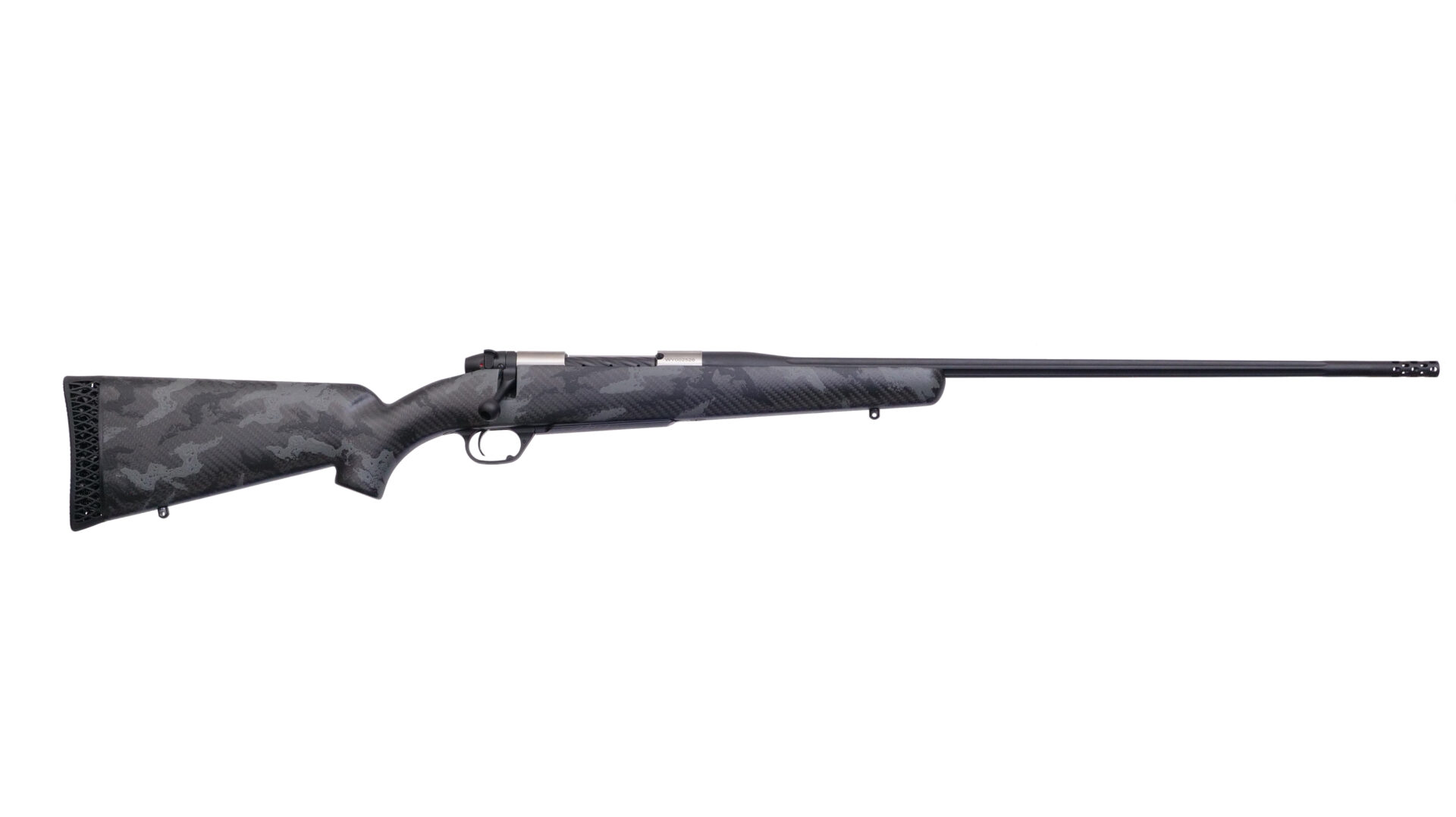 Rifle Specifications
Calibre: Weatherby 6.5 RPM
Weight: 4.9 pounds
Overall length: 46.125 inches
Barrel length: 24 inches
Rate of twist: 1-8 inches
Magazine capacity: 4+1
Length of pull: 13.5 inchdes
Drop at comb: .625 inches
Drop at heel: .325 inches
Leupold VX-3i 4.5-14×40 Side Focus CDS-ZL Wind-Plex
The ideal scope for the Backcountry had to offer five absolute requisites: it must weigh less than a pound, be compact, be tough as nails, have quality glass and a ballistically calibrated elevation dial. The VX-3i 4.5-14×40 met every requisite, with the ideal magnification range for a mountain rifle to boot. It also features a 3:1 zoom ratio, Leupold Elite Optical System for excellent dawn-to-dusk light transmission and elite-level glare reduction, side focus that adjusts the parallax for a sharper reticle, CDS (custom dial system) that affords the hunter the ability to customize the elevation turret to their exact ballistics and environmental conditions, second focal plane that keeps the reticle the same size no matter what the magnification setting, ZeroLock that eliminates accidental dial movement, ZeroStop that backstops the dial from overtravel when returning the dial to zero, scratch resistant lenses, is waterproof, fogproof, shockproof and is guaranteed for life. Note: The VX-3i line is no longer in production and has been replaced with the new VX-3HD series. Leupold has assured me that there are plenty of 3i scopes still out there but, if a lighted reticle is of interest, you may want to take a look at the new 3HD line.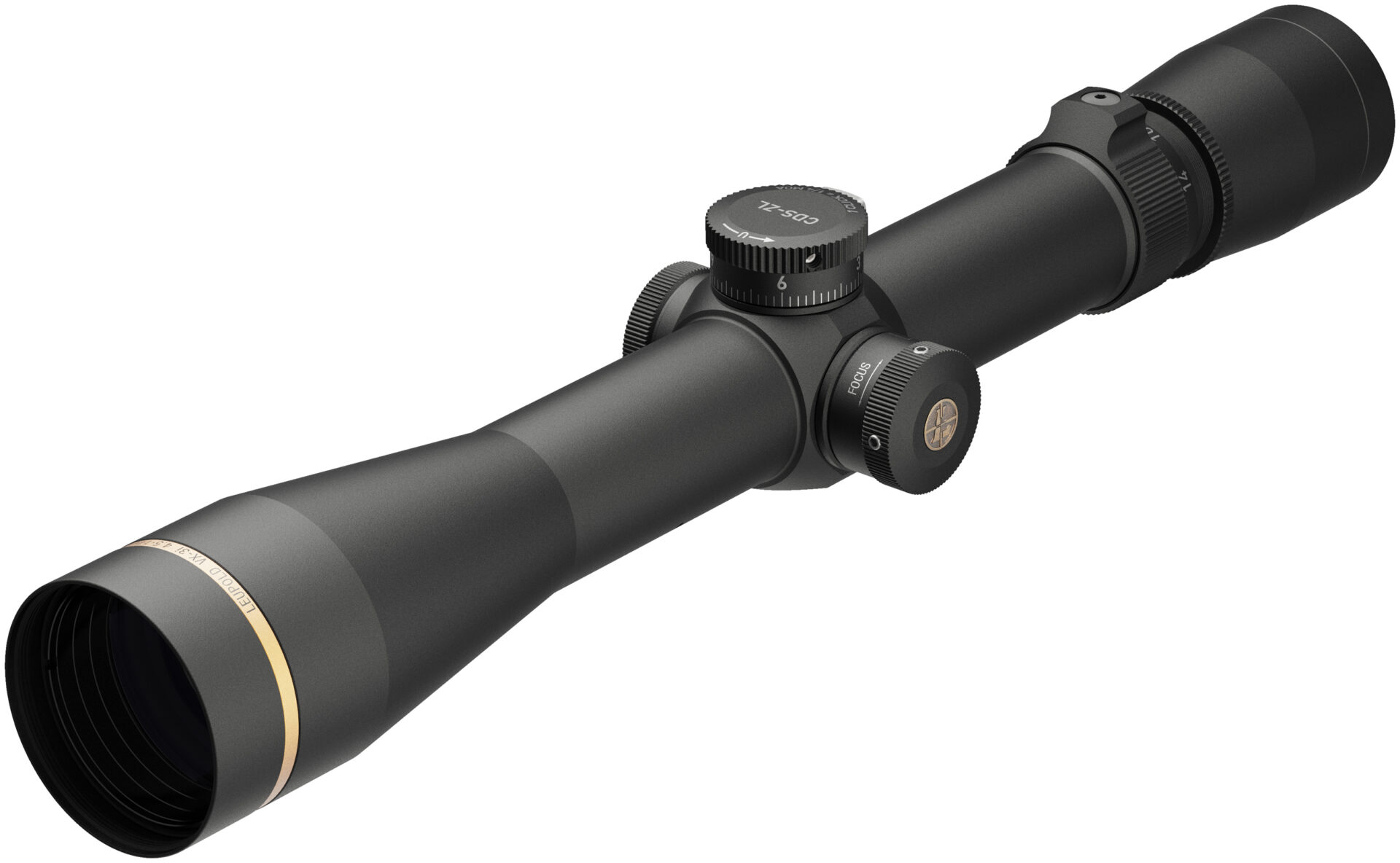 Scope Specifications
Magnification: 4.5-14x
Tube diametre: 30mm
Weight: 15.6 ounces
Length: 12.7 inches
Eye relief: Low mag 4.4 inches; high mag 3.6 inches
Field of view, feet at 100 yards: Low mag 19.9; high mag 7.4
Elevation adjustment: MOA: 110
Windage adjustment: MOA: 220 
Test Results
Despite this rifle and cartridge being an absolute newbie, I was able to scrounge up a set of Precision Lightweight scope mounts from Talley, a set of 6.5 RPM dies from RCBS and some preliminary loading data from Hodgdon. The Talley mounts, designed for the Weatherby 6 lug action, brought the total weight of this rifle and scope combo to a paltry six pounds, two ounces. Wow! In checking the trigger pull, there was absolutely no creep or overtravel and I reset its factory pull weight from 3three pounds, 5.6 ounces, down to two pounds, 14.7 ounces. Super trigger. But I think what surprised me even more was this rifle's perfect fit and balance. For a lightweight rifle, this was simply a remarkable accomplishment. I was some impressed. On the range, I was able to test two of Weatherby's factory offerings and 15 handloads, one of which I had to drop due to excessive pressure. After a bit of lube, the spiral fluted bolt cycled well and the recoil was milder than expected. But how would it shoot? Well, I was not disappointed.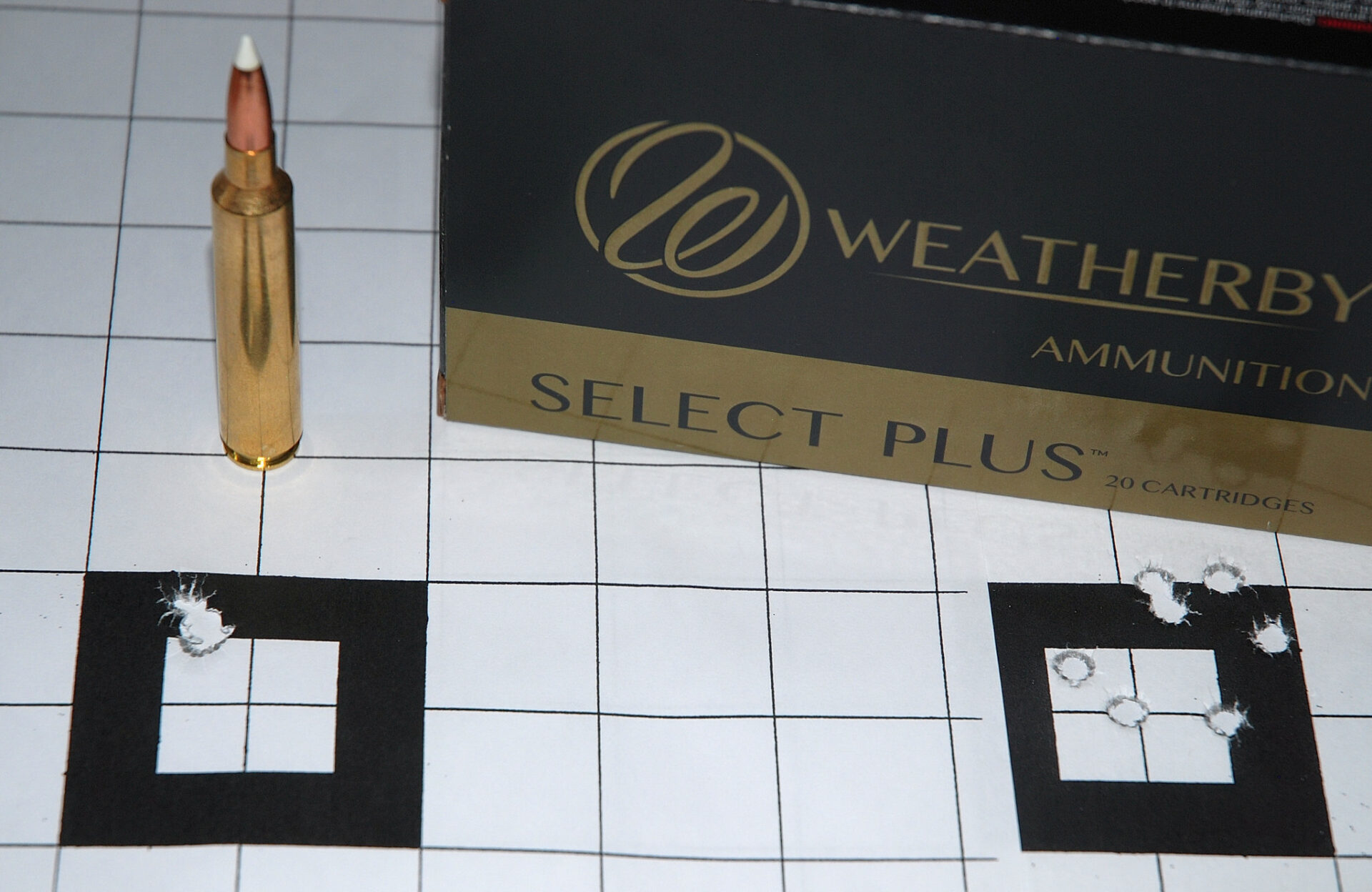 Factory Ammunition
Brand
Bullet
Advertised
Velocity (fps)
Group
Size (in)
Weatherby Select Plus
140-grain Nosler AccuBond
3,075
.840
Weatherby Select Plus
140-grain Nosler AccuBond
3,075
.292
Weatherby Select
140-grain Hornady InterLock
2,975
1.070 
Handloads
Bullet
Powder
Case
Manual
Velocity
(fps)
Group
Size (in)
Hornady 143-grain ELDX
IMR 7977
Weatherby
2,990
.825
Hornady 143-grain ELDX
Retumbo
Weatherby
3,030
1.030
Hornady 143-grain ELDX
US 869
Weatherby
3,015
1.025
Hornady 143-grain ELDX
H 1000
Weatherby
3,010
.785
Barnes 127-grain LRX
IMR 7977
Weatherby
3,100
1.210
Barnes 127-grain LRX
Retumbo
Weatherby
3,140
.970
Barnes 127-grain LRX
H 1000
Weatherby
3,115
.790
Barnes 127-grain LRX
H 1000
Weatherby
3,145
.725
Barnes 127-grain LRX
H 1000
Weatherby
3,175
.450
Hornady 129-grain SST
US 869
Weatherby
3,170
1.846
Hornady 129-grain SST
H 1000
Weatherby
3,120
.504
Hornady 129-grain SST
Retumbo
Weatherby
3,130
1.948
Hornady 129-grain SST
H 1000
Weatherby
3,165
.880
Hornady 129-grain InterBond
US 869
Weatherby
3,170
1.915
Note: Manual velocity refers to the velocity extrapolated from Hodgdon's reloading data and reduced by 50 feet per second to account for the Backcountry's 24-inch barrel. All groups are three shots at 100 yards.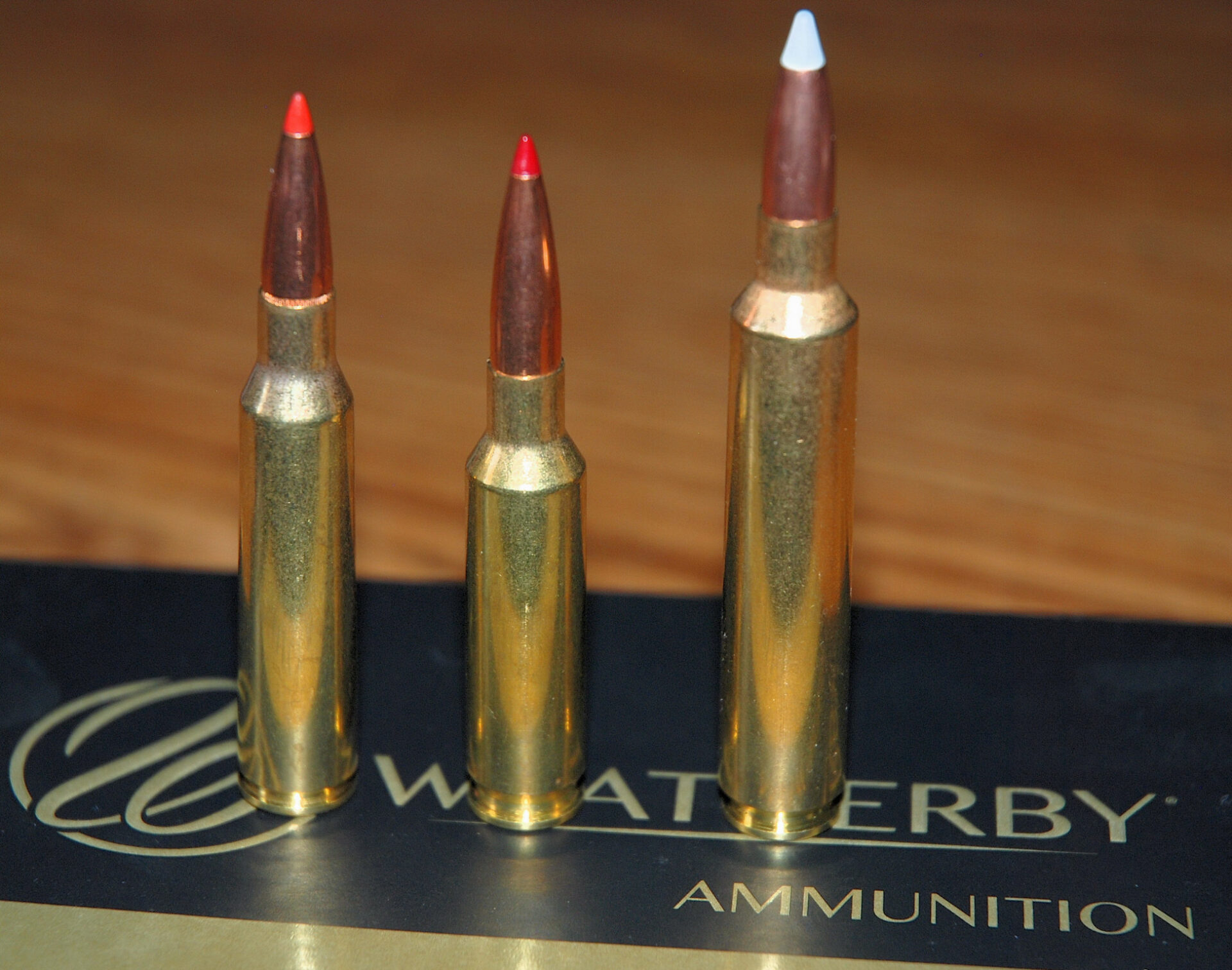 Last Shot
Initially, the 140-grain Nosler AccuBond factory ammunition shot a bit better than the Hornady 140-grain ammunition, so I decided to retest the Nosler AccuBond and then put this rifle through an extreme hot barrel test with this same ammunition. My test went like this: I fired a three-shot group, which at .292 inches was outstanding. Then, after a very brief cool down, I fired seven shots into a new target with a 30-second time interval between each shot. The seven shots grouped into 1.160 inches and, when overlapped, all 10 shots grouped into 1.160 inches. For a lightweight rifle, if that is not impressive, I don't know what is. Eight of my handloads also bettered MOA accuracy, with some pushing a half inch. And six of these were loaded with H1000 powder – certainly the powder of choice for this cartridge. The best of this lot was shot with three H1000 powder weights and Barnes 127-grain LRX bullets. What a great game load this or Weatherby's 140-grain AccuBond will make. This rifle not only met every requisite I had, but clearly exceeded them. My search for the ultimate sheep rifle is over!