I'm going to be flat out honest with you – when it comes to ice fishing, my attitude can be, shall we say, not so positive. Putting out a set line? I can get behind that 100 per cent. There's a good chance I can head down to the lake in the evening to check my line and find that I have tasty burbot on the line, all accomplished while I was at work. Jigging for lake trout? That's another story, one where my patience runs thin.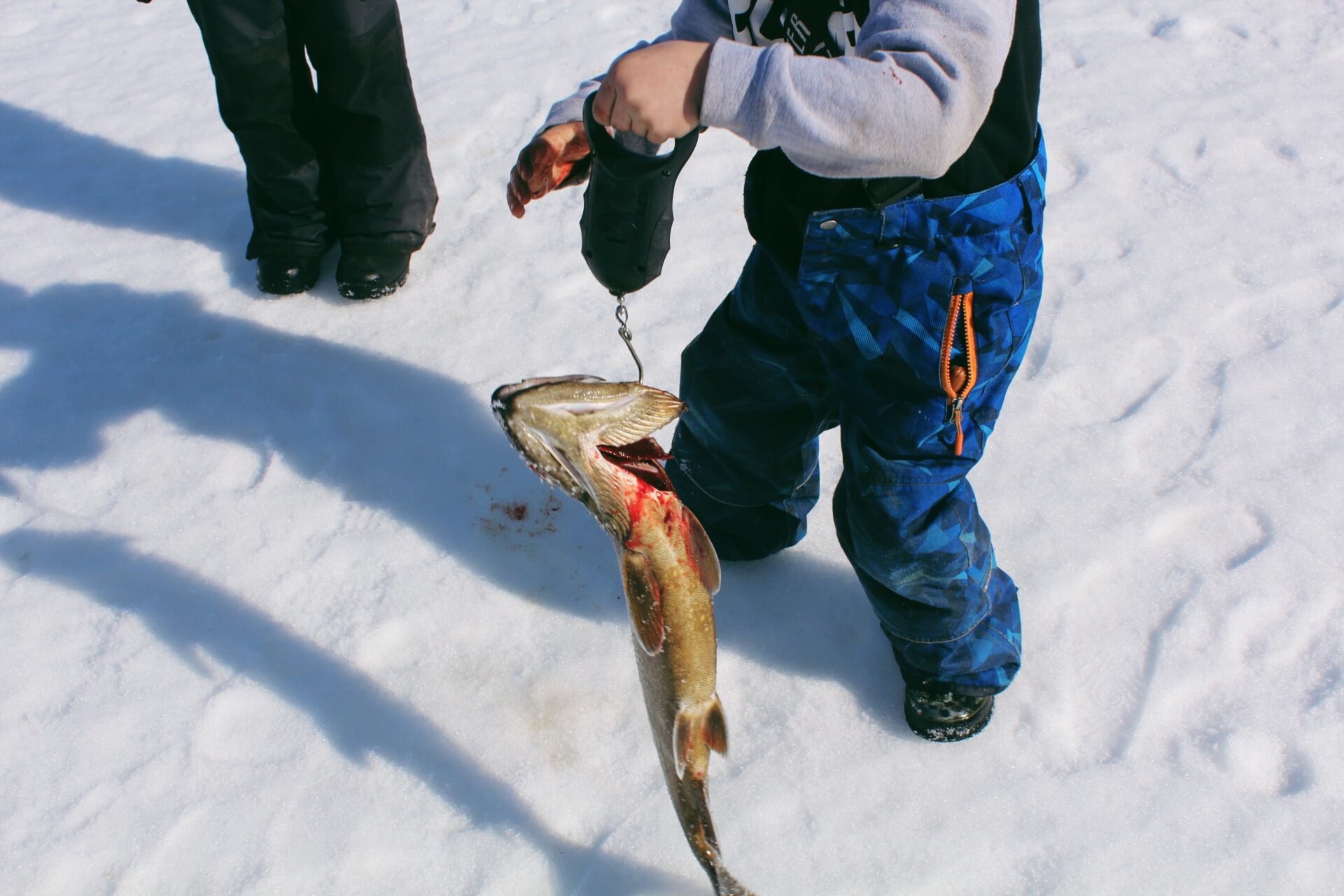 Despite my general lack of enthusiasm this late in the season towards jigging for those elusive lakers, the weather this time of year is hard to beat. So when friends asked if we were interested in heading out on a beautiful blue bird day, who was I to say no?
After all, you can't catch anything if you don't have a hook in the water!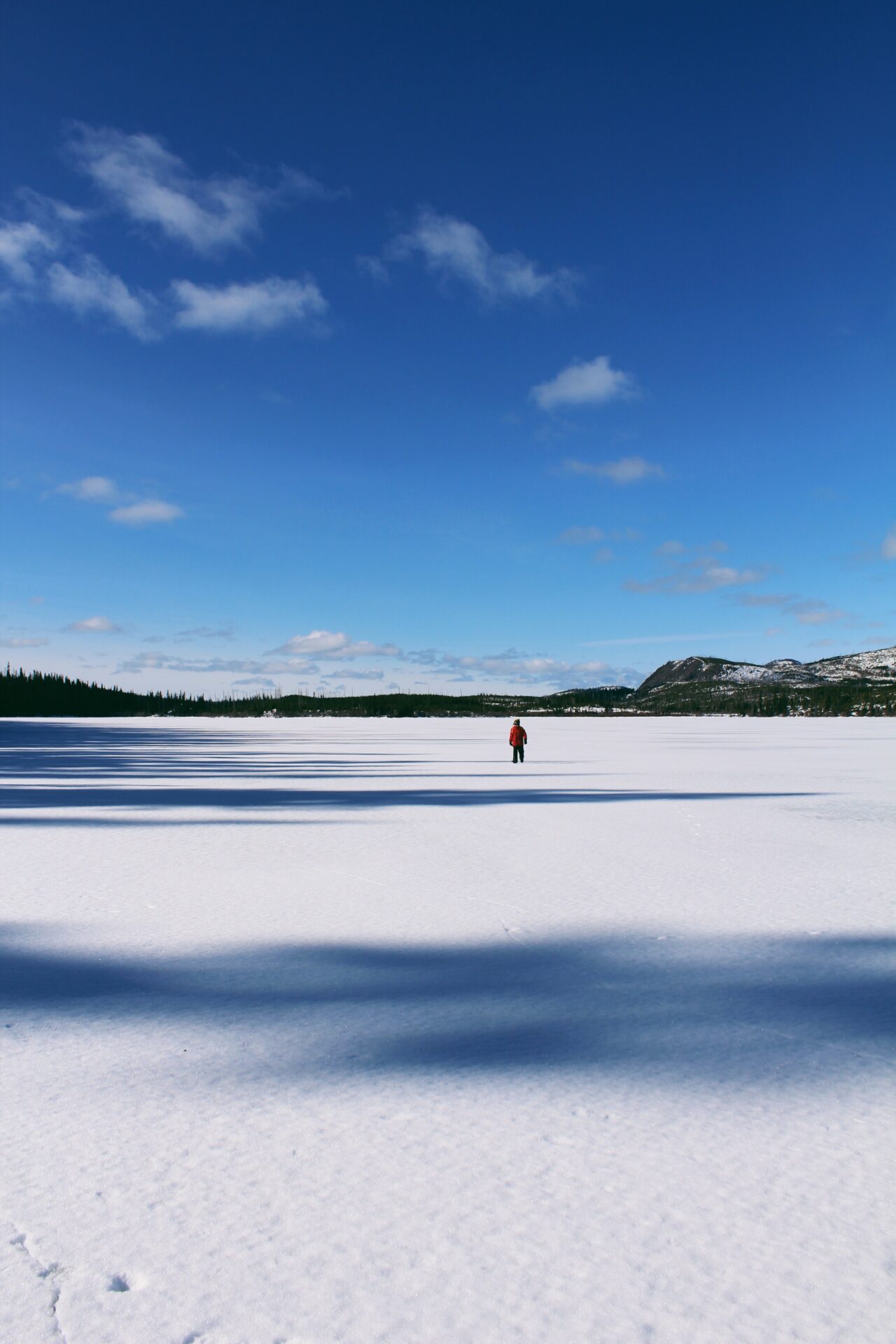 For all the moaning and groaning about my bad luck when it comes to the hardwater, it quickly spun around within the first few moments after sending my ruby eye wiggler down to the dark depths of the lake – a hit! Just as quickly as it occurred, it was over, as the bail on my little jigging rod let loose and gave the fish the little bit of slack that he needed to escape. Now determined to catch another, I jigged religiously for several hours with no more action.
Luckily, others in the group were bringing some fish up on the ice, so that served to keep my spirits up. Well that, and a bit of food to keep the hanger at bay. After the crew finished roasting up a variety of wild game sausages over the fire, we decided to try another spot. By this point, I wasn't feeling very hopeful for my own chances at jigging up a laker, but that didn't really matter as the group had already brought up more char onto the ice than I had seen all season.
Settled into our new spot, I continued to jig, choosing to end my day using the same lure that got the very first bite of the morning. And wouldn't you know it! The trusty ruby eye pulled through, and I was able to land the second lake trout (through the ice) of my entire life. Now this guy wasn't going to break any size records, but it was enough to share a bit with family and enjoy fresh, fried fish ourselves.
Choosing to end the day on a good note, we packed up our gear and made the trek out. In the morning when we rode in, the snow had a nice crusty layer on it and the quads floated on top. But after the sun beating down all day long, it was a bit of a chew on the way out that may have ended in the snowmobile towing the side-by-side out! As it would happen, my camera was tucked safely away with all our gear on the front of our quad in the LoadOut box that the kind folks at Yeti sent our way, so I wasn't able to capture the moment – but we were sure glad to have all our gear safely secured on the bumpy ride out!
As the sun and warm weather continues to dominate the forecast in northern BC, I'm not too sure how much more we will be able to get out on the ice. Before we know it, we will be out in the boat. I will actually be a bit sad to see the hardwater season come to an end; with this being my second season in a row that I have pulled a lake trout through the ice, I just might be adopting a better attitude towards jigging for char!