Berkley Bait Shears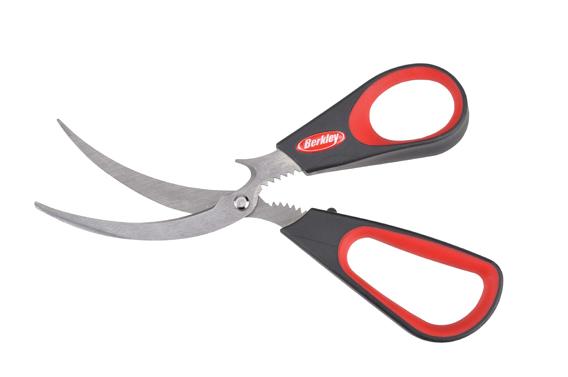 Just be careful when your loved one reaches into the stocking to find these beauties. At just $9.99 you can't go wrong.
You can cut bait with just about anything that is sharp enough but anybody who has ever used his wife's best scissors to cut roe strips knows exactly how dangerous using the wrong tool for the job can be. These bait shears from Berkley make a simple job even easier and save you from ever knowing how uncomfortable the hide-a-bed in the basement really is. Plus they look pretty cool, like you really know what you are doing when it comes to making big bait into smaller bait.
Go to www.berkley-fishing.com
The Normark Fishing Tools Combo Pack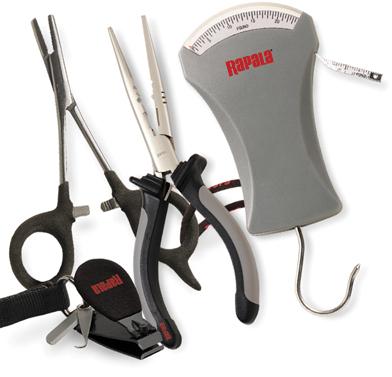 At just $38 MSRP, we think this is a wonderful thing to find in our stocking this year.
Not everything you bring with you on a fishing trip needs to be sexy or make your friends consider cashing in their kid's education funds to buy. Some things just need to be indispensable and to work perfectly, all the time. Such a product or group of products is the Rapala Combo Pack. These humble little tools that hang on your belt in their handy sheath will cut your line, pinch your barb, remove embedded hooks, and weigh your catch all for the price of a movie and  popcorn combo down at the multiplex.
Take a look at www.rapala.ca
Gibbs-Delta Crab Calipers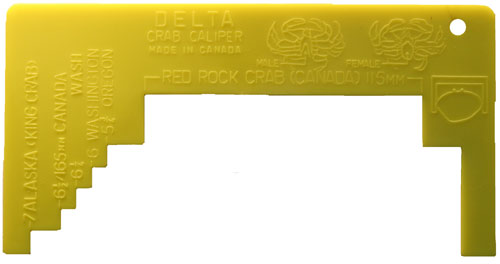 For $9.99, why wouldn't you stuff a stocking with one of these helpful little tools?
Crabs are great, taste good, aren't hard to catch and are truly one of the pleasures of living on the West Coast. But not all crabs are created equal and not all of them are legal sized. Use these calipers from Gibbs-Delta to accurately measure your catch so that you can return the ones that don't make the cut back into the water as quickly as possible.
You can see these at www.gibbsdelta.com